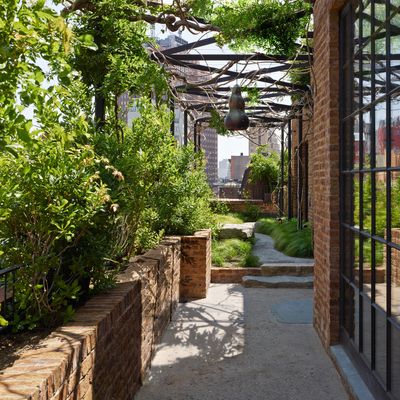 During a tour of the penthouse of the Greenwich Hotel with designer Axel Vervoordt and architect Tatsuro Miki this summer, I had a major attack of design lust — which only got worse as I was led onto the 4,000-square-foot bilevel garden terrace, at its peak right now.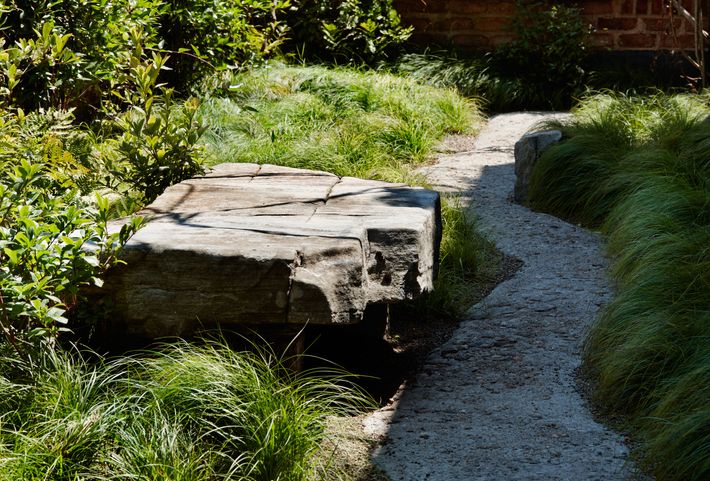 Wabi-sabi design god Axel Vervoordt has a cult following devoted to his organic naturalism. I'm not talking about mushroom-shaped furniture, but rather rooms that seem to float in colors that recall mushrooms in the rain, or the pale blush of baby shrimps. His rooms are transformative and soothing and make you believe that less is not just more but heaven sent. Naturally, his garden designs for the duplex penthouse at the Greenwich Hotel capture the same magical spirit.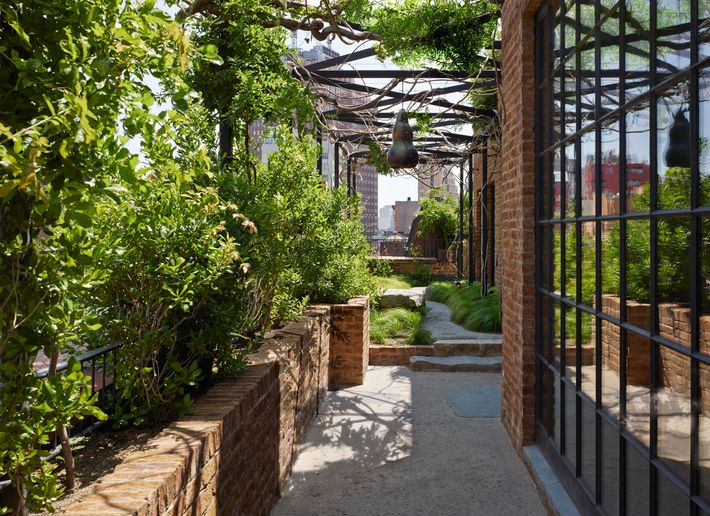 The lower level of the penthouse is surrounded by garden paths, canopies of overgrown wisteria, and handcrafted copper gourds that are suspended from the pergola. Robert De Niro (who co-owns the hotel with Ira Drukier) claims he was not familiar with Japanese-inspired wabi-sabi design (which celebrates the imperfections and spontaneous beauty of nature) before he met with Vervoordt in a 12th-century castle in Antwerp. He too became a believer. "It is more than interior design, it is art," he is quoted as saying.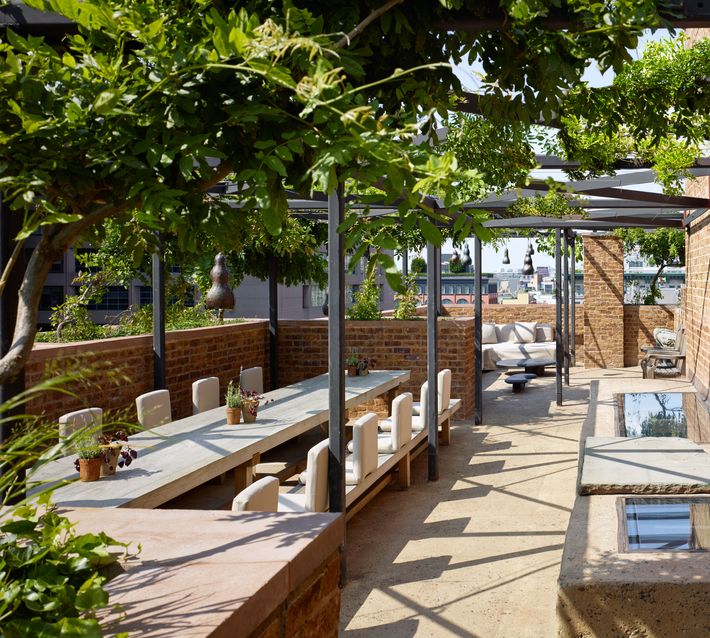 The upper level of the garden terrace has plenty of room to entertain — as well as hidden nooks for more intimate moments. Vervoordt explains his materials and palette, saying: "We created a very meditative and curing atmosphere by painting the walls with New York earth and by using reclaimed wood from New York." The stones throughout are also native to the state.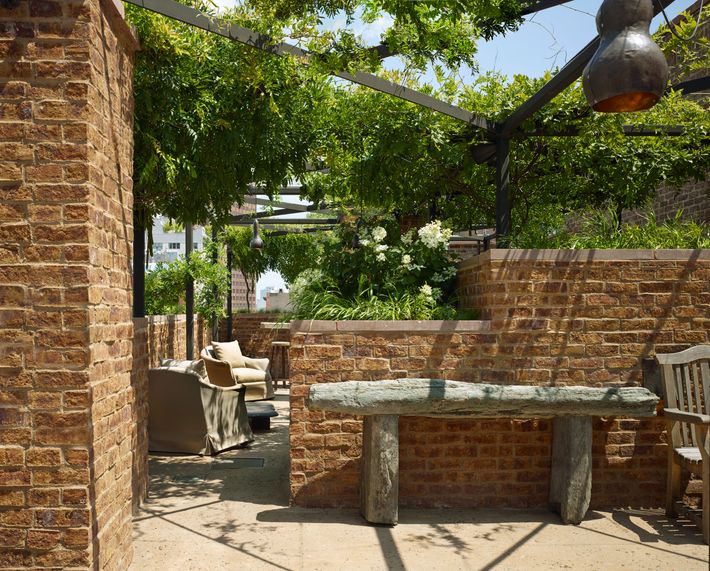 At every turn there is something to admire, including this stone seat on the upper level. Taking a walk up here is revitalizing and makes being marooned in the city — if you are lucky enough to be staying at this hotel — something to wish for.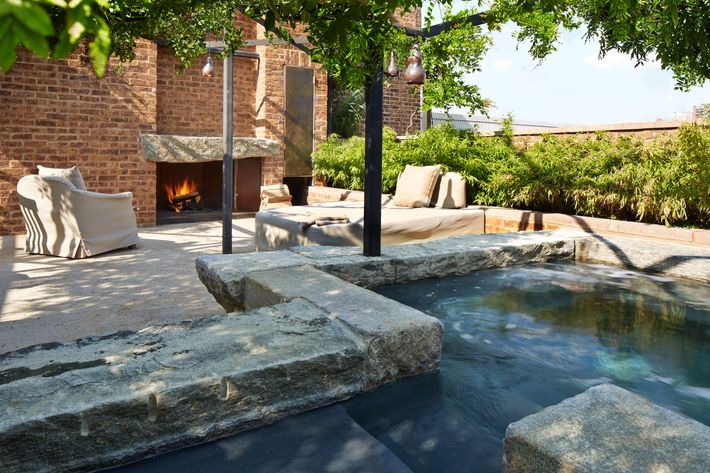 This is so totally sublime. Imagine taking a dip in the heated spa pool here, then warming up in front of the open fire with a glass of Champagne! The penthouse that these gardens belong to is also a dream: a 2,800-square-foot three-bedroom, with a full-size chef's kitchen, an oversize living room with a dining area, and a drawing room. So when it gets really cold, there is still much to love inside.