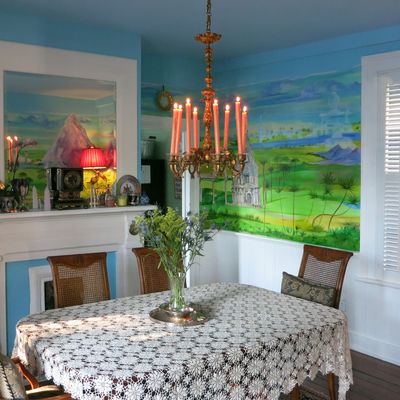 When men's fashion writer Cator Sparks told me he regularly commutes from Harlem to his second home in Charleston, South Carolina, after finding the perfect "Charleston Single," I asked if he'd give us a tour.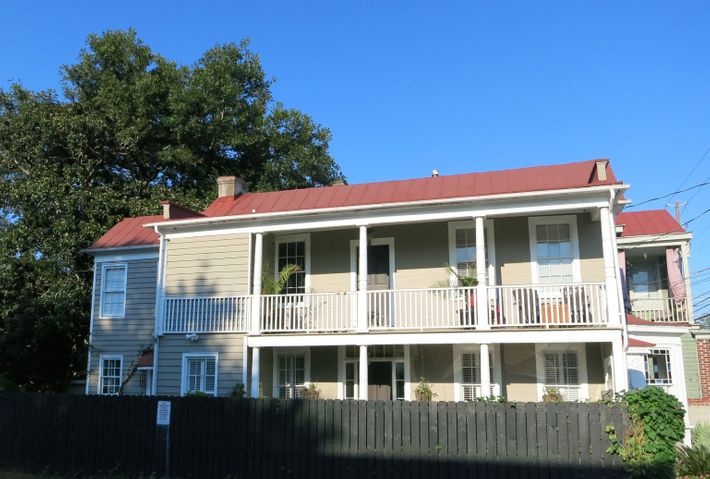 Cator Sparks, editor of men's lifestyle site The Manual, is still a man about town in Manhattan — only now he commutes between his home in Harlem and this 1894 Charleston Single he bought in the Cannonborough-Elliotborough neighborhood two years ago, which he shares with his partner, Paul Saylors. A southern native hailing from Atlanta, Sparks had been going down to Charleston to visit friends for New Year's Eve for nine years, he says, "before I realized it's where my spirit is happiest." He is already president of the neighborhood association.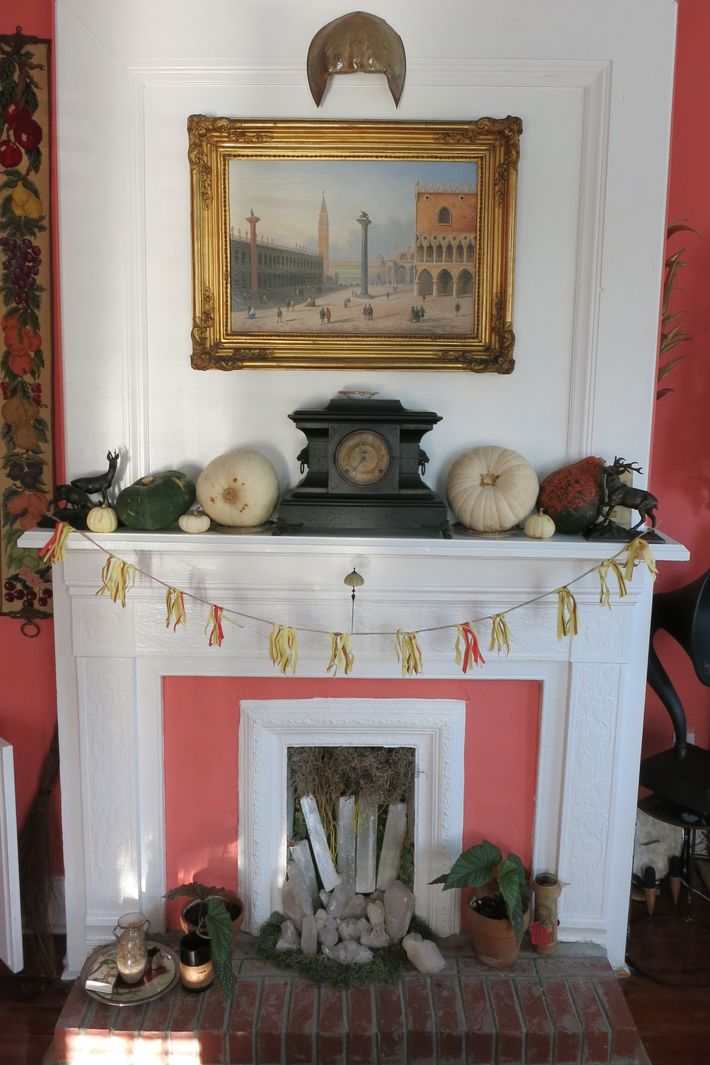 Charleston Single houses are characterized by having two rooms per floor around a central staircase with side porches, called piazzas. Sparks did not shy away from a lush color palette, painting the living room a deep coral straight out of the can from Home Depot. The Venice landscape belonged to his great-aunt Belle, who, he says, "was a real Auntie Mame — hell, she even dated Patrick Dennis." He found the piece of horseshoe crab on the beach. "It reminds me of something Sara or Gerald Murphy would have worn to the Comte Étienne de Beaumont's 1924 Automotive Ball."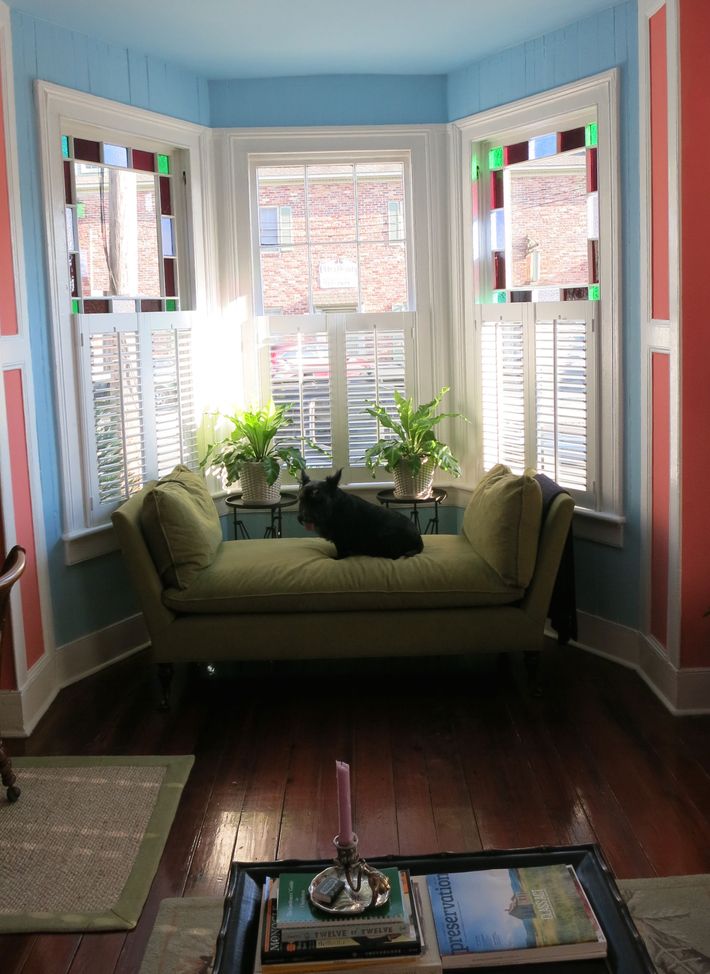 The daybed, from Mitchell Gold + Bob Williams in New York, is a favorite spot for Cator's Scottish terrier, Fergus. The painters took it upon themselves to do the niche in blue to match the sky. "Wasn't my request, but it works," he says. The stained glass is original to the house.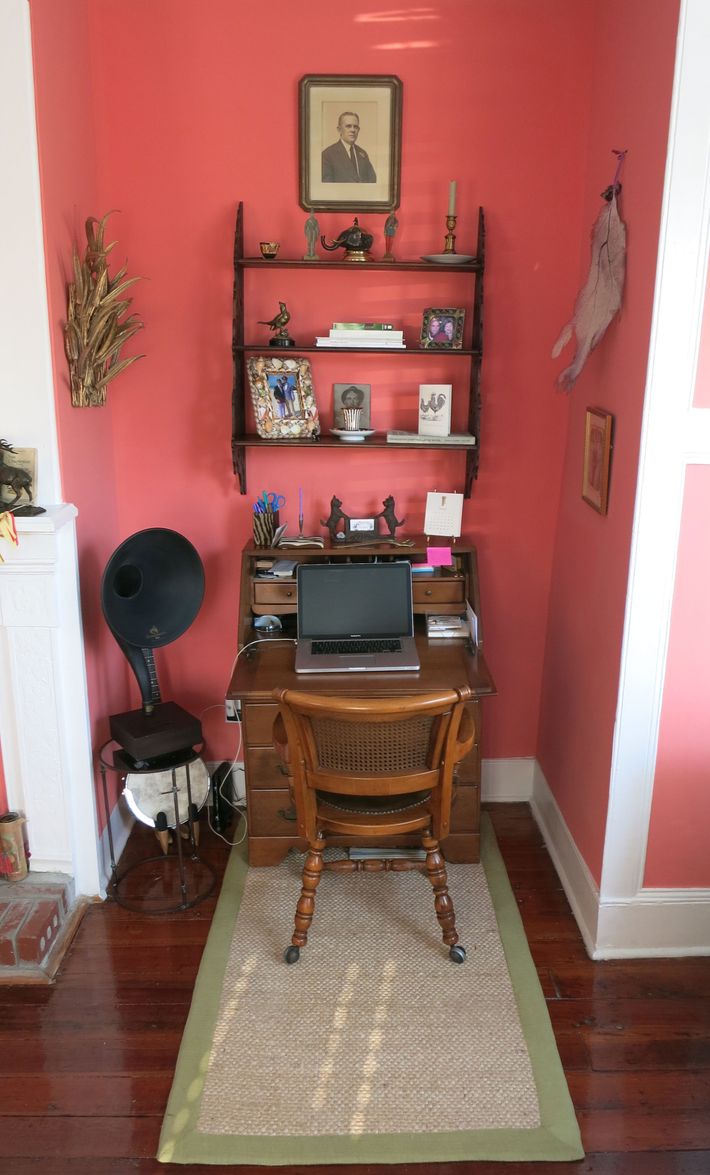 Sparks decided to make this his writing niche, just as it had been for one of the college students who was renting the house when he bought it. The desk and chair belonged to his grandfather. "The original Ethan Allen tag is still in the top drawer," he says. "The photograph is my great-grandfather Cator Woolford's engagement photo. He was 50 and my great-grandmother was 19 at the time. Good times!" The gramophone from Restoration Hardware is an iPhone dock.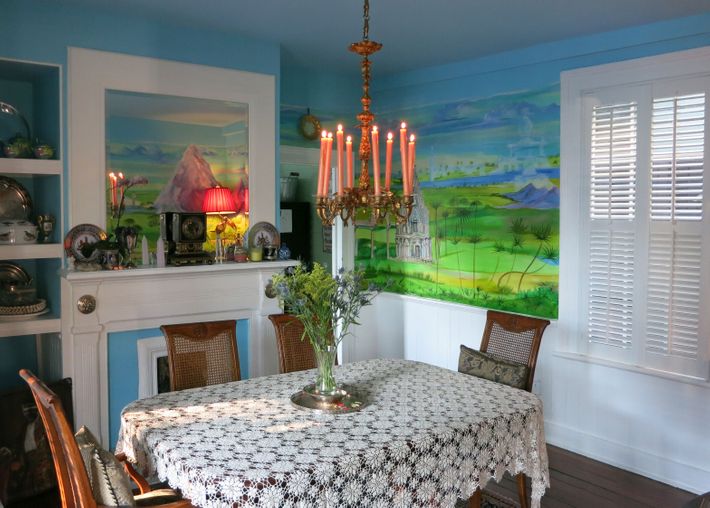 The dining-room murals are meant to evoke Zuber wallpaper, painted by Sparks's friend, Justin Giunta of Subversive Jewelry.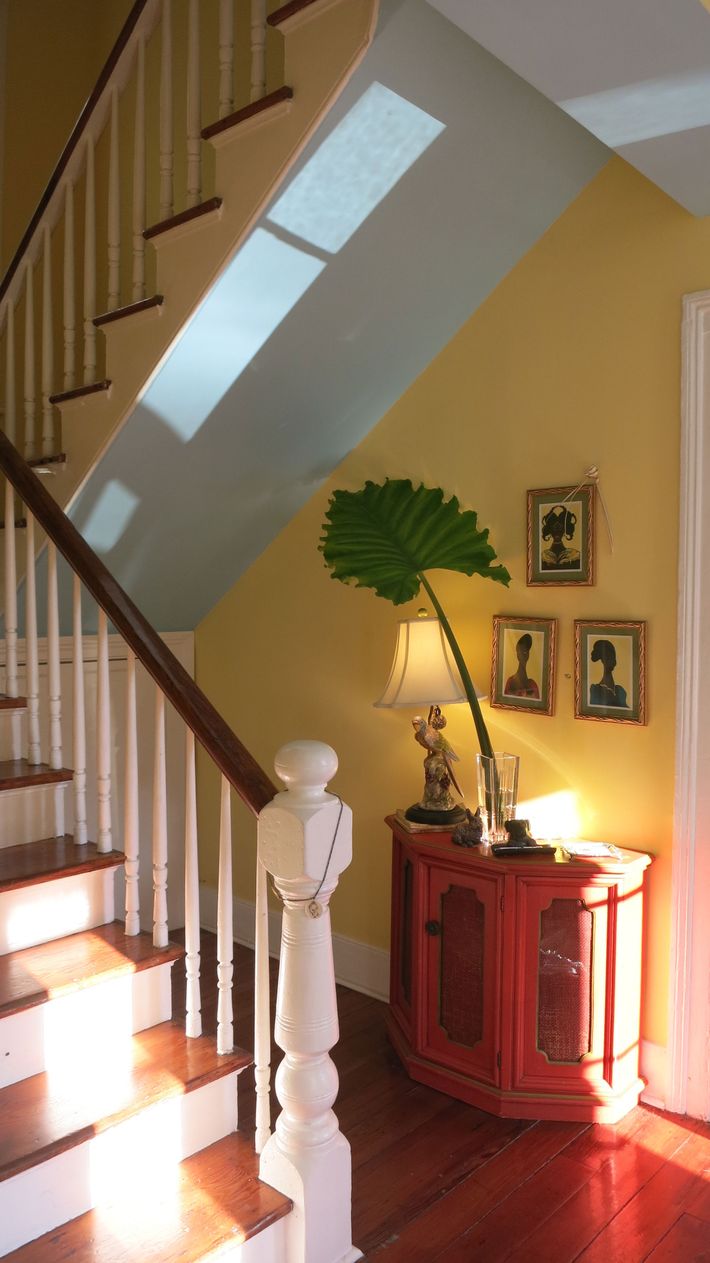 The pictures framed in the stairwell are from a series by Chris Ofili. "These are not originals but cut out of a book I bought from the Studio Museum in Harlem after I saw the show there," he says.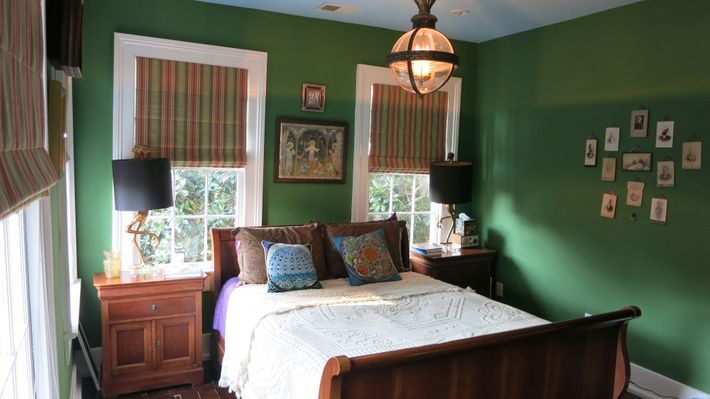 The master bedroom is a green haven. "The colors in the rest of the house were inspired by Barbados, where a lot of Charleston settlers came from in the 17th and 18th century," Sparks says, "but I wanted the master to be darker and more intimate. I've always been a fan of Brunswick green; it reminds me of an old country-house library. The hanging light fixture is from Circa Lighting here in Charleston."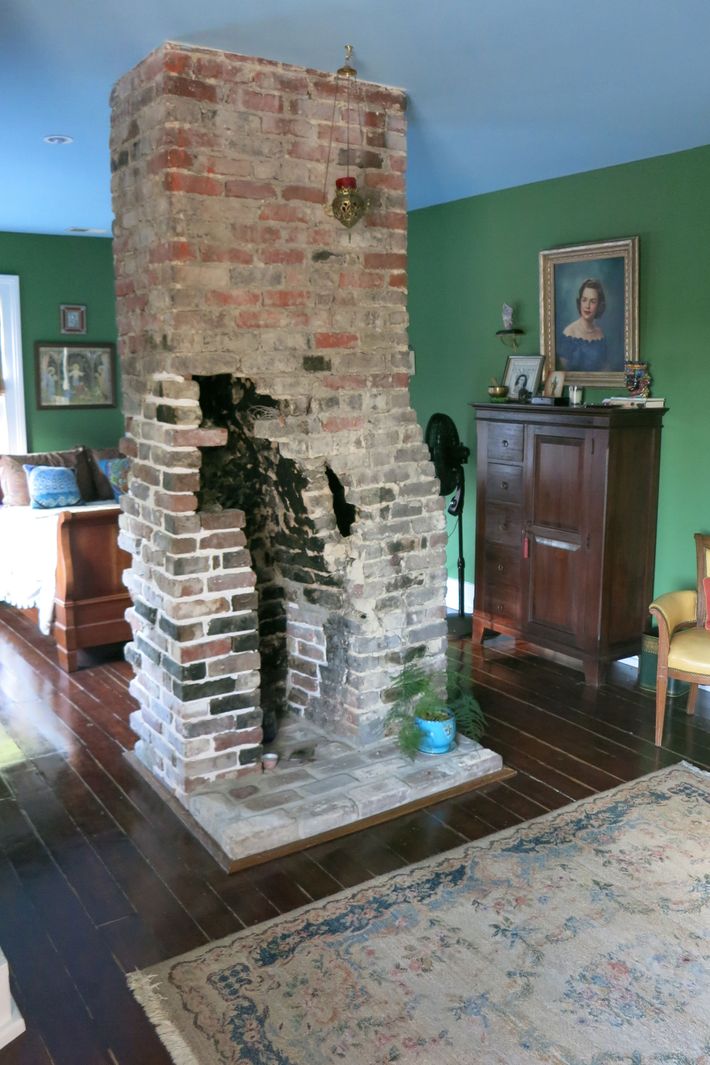 "The master was originally two rooms, and we knocked down the walls and discovered the chimney and old fireplace. A real historic homeowner's dream come true!"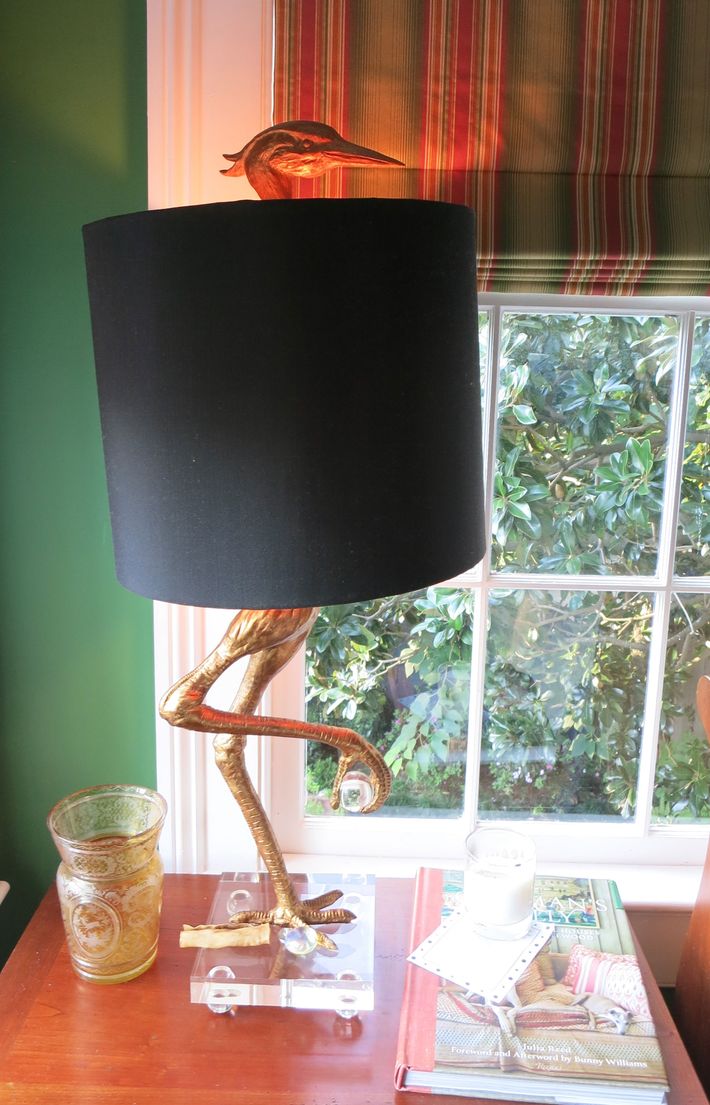 The Egret lamps in the bedroom are from GDC Home in Charleston. "They are holding crystal orbs and remind me of door handles I saw in Catherine's Palace in Russia."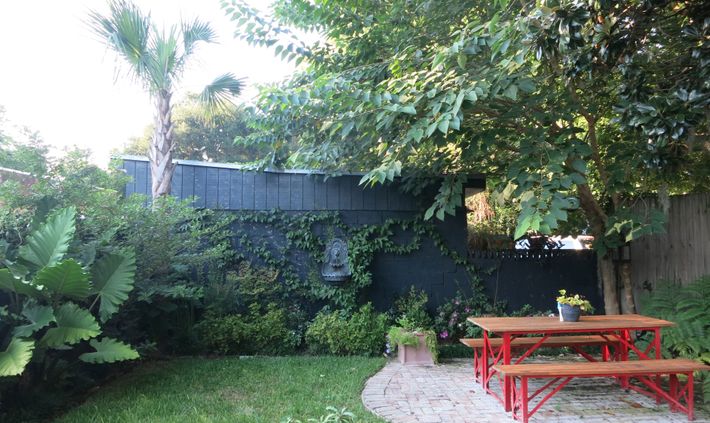 Sparks says that the outdoor space was a barren wasteland when he bought the house. "But the soil is so good, plants blossomed immediately." The back wall is painted "Charleston green" to give depth to his wonderland that he says is continually evolving. "I feel so attuned to nature here. I begin and end every night on my second-floor piazza brushing my teeth and watching the sun, moon, and stars. The bats are especially exciting at dusk, when it's cocktail hour and they're buzzing about!"