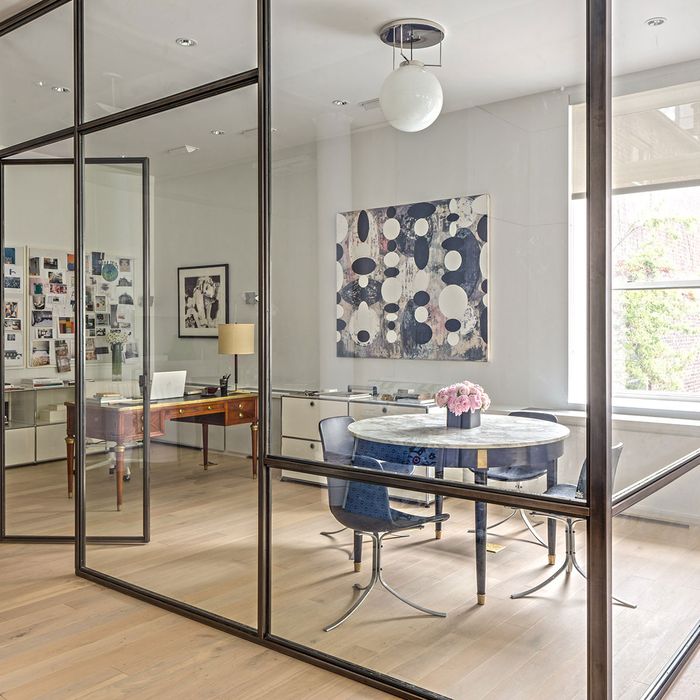 The other day, Sara Story gave me a tour of her newly renovated offices where she built herself a glass-walled sanctuary. It made me think, Why don't we see more glass rooms at home? You can make things private with a sweep of a curtain, and, the rest of the time, let the light shine in.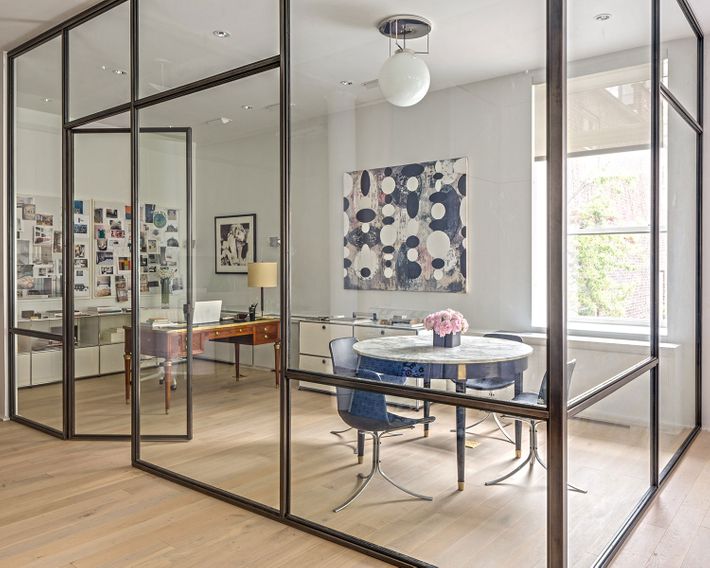 When interior designer Sara Story started her business in 2003, she worked out of her home on Gramercy Park. And as lovely as that was (her house — and almost every other project she's done — has been featured in national shelter magazines) she had to get out. "Three children is not so conducive …" she says as her voice trails off. "You can't ever leave! You can't get away!" The chaos is now behind her. She's since moved to an office in Soho, which she recently expanded to include her own private space behind glass walls. The round table with the marble top is French, 1950s; the black leather and stainless-steel chairs are Fritz Hansen's PK9 chairs; the large painting is by P. Burns; and the custom glass and metal walls were designed by Story and produced by Vigilant Design.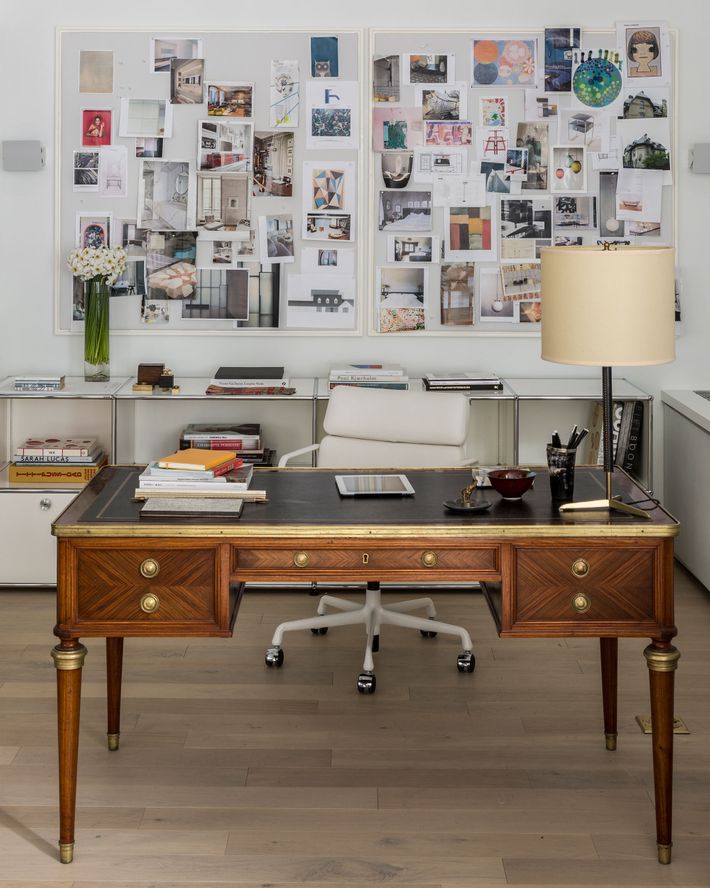 "Moving to this space was the best thing I ever did," Story recalls. It took eight months to find a spot that met her requirements: She wanted Soho, she wanted charming, she wanted intimate, and she wanted lots of natural light in a loftlike space with an elevator and doorman. It was a tall order, but she found it six years ago — though it was only half the size it is now. Recently, she took over the office next door, and removed the wall, built additional millwork, and designed her new office, a kitchen, and storage library. Story has paired a Louis XVI–stamped Jansen desk from the 1940s with an Eames Soft Pad management chair in her glass home away from home.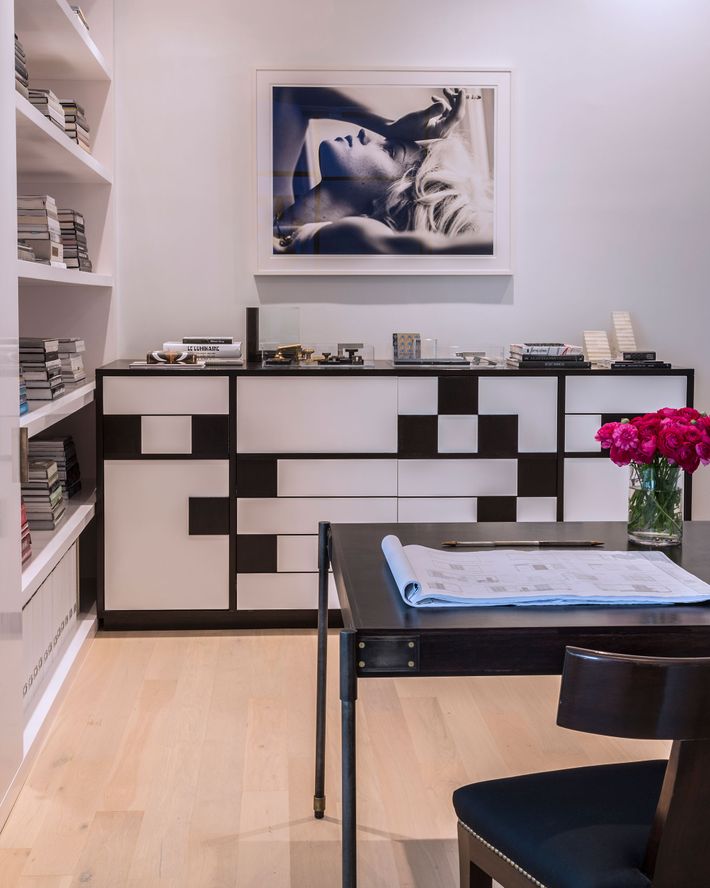 Despite the fact that the office is a rental, Story put down new hardwood floors and added built-in shelves. She custom-designed the black-and-white storage cabinet.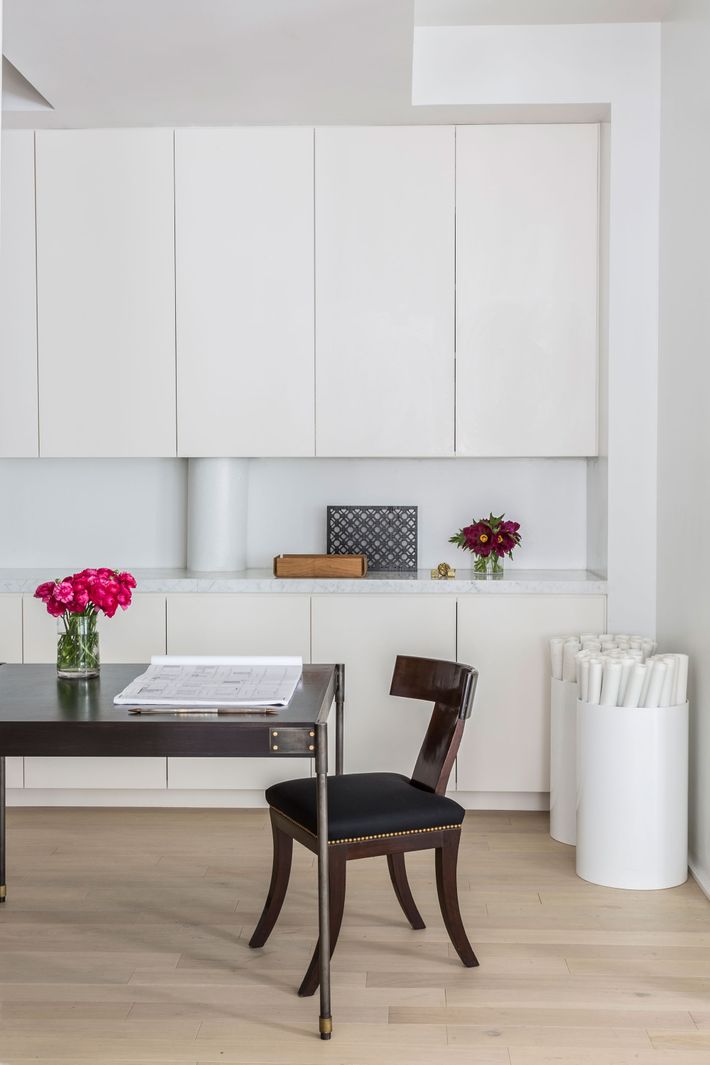 The larger space allowed for a kitchen area that is completely hidden away behind these custom made cabinets. Story designed the dark walnut table with steel legs for meetings and office dining with a Klismos chair at the end.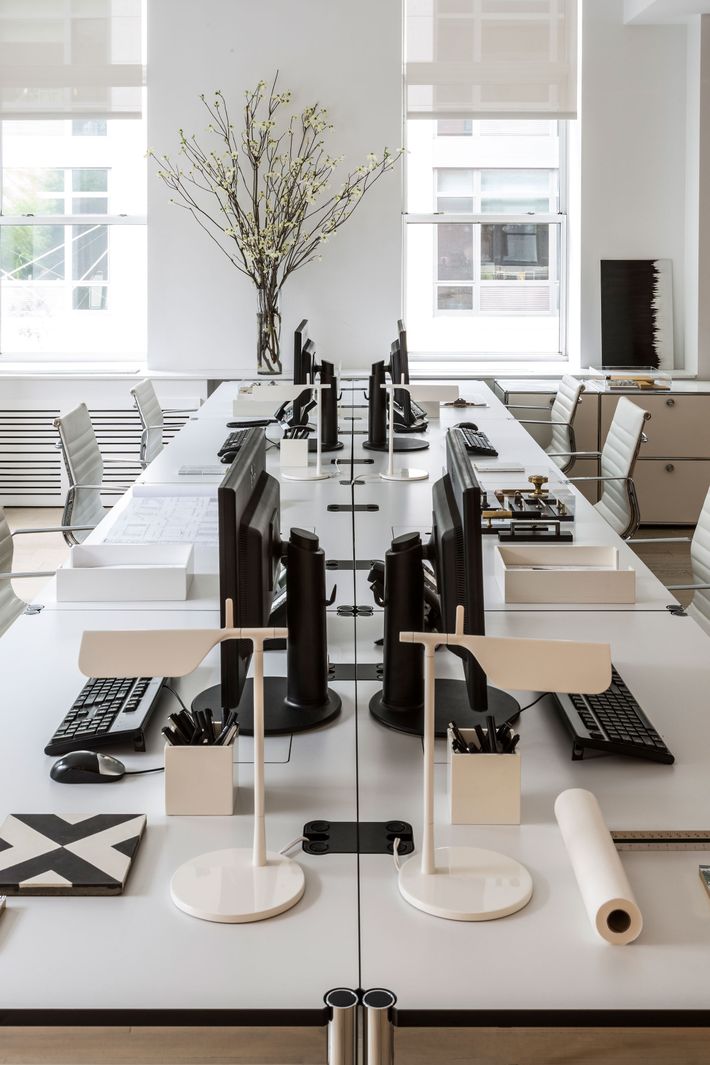 The main office work desks are from USM, with Eames desk chairs in white leather. The white Tab T desk lamps are from FLOS.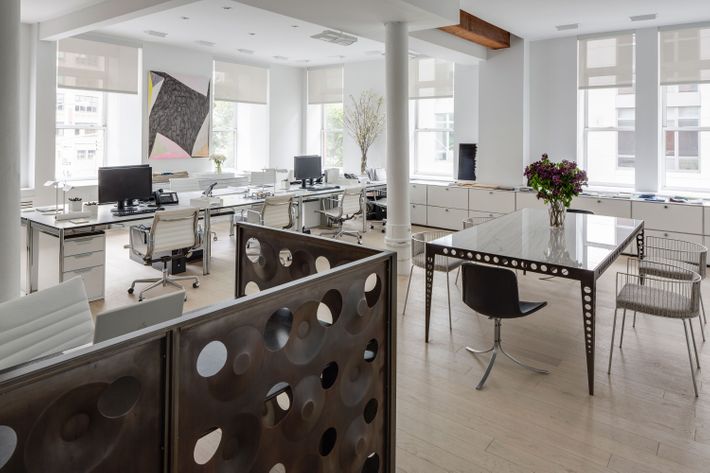 An overview of the main office with a reception area defined by a custom perforated metal screen. "I love all the natural light here," Story says. "I like everything being white and minimal because we have so many materials we work with every day; it is a very calming backdrop."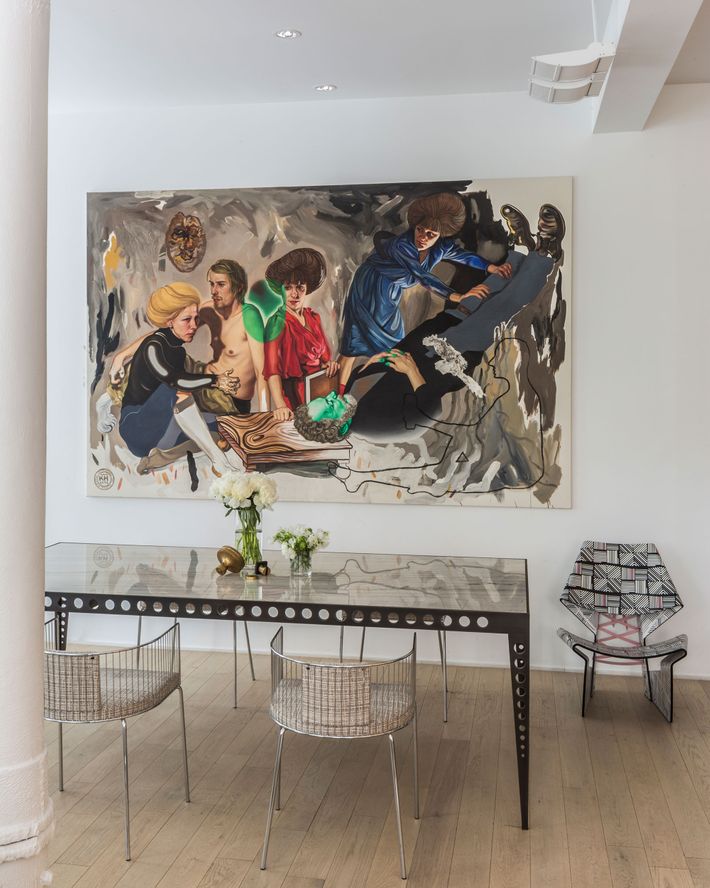 The main office conference table is custom by Sara Story Design with a Luce de Luna marble top and a perforated metal base. She designed the chair against the wall for Suite NY's Pink Jalk project (benefiting the Breast Cancer Research Foundation) in 2012. The chair is wrapped in Sara Story Design wallpaper. The painting is by Kati Heck. "The office has grown so much. It's almost like once you put the energy out there, you are ready for more business."