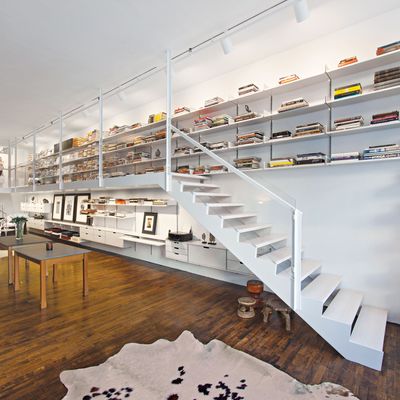 Photo: Courtesy of SMH+U Office
When art collectors Paul and Carol Wool­mington moved into their 3,500-square-foot Soho loft in 1996, they pretty much left the whole back area as they found it: a fluorescent-lit, strangely laid-out space, last renovated in the '70s, which the prior tenant, an artist, had used as a studio and gallery. "It was always sort of an enigma," Paul explains, "so we installed a trampoline for the kids, and it became this multipurpose, bedroom-slash-studio-slash-TV room, just a little bit of a hybrid." As the children grew up, the trampoline went into storage, and their 1,000-plus-volume book collection kept expanding, the Woolmingtons decided it was time to build a grown-up playroom. So they enlisted friends Henry Smith-Miller and Laurie Hawkinson of Smith-Miller + Hawkinson Architects, who along with project architect Christian Uhl installed a '60s Dieter Rams track-shelving system, with a mezzanine to house the couple's tomes on one side and their bedroom (not pictured) on the other. The 1,500-square-foot space is now filled with natural light, Paul's suspended office is in the back, and there's a family area below, plus a guest room that can be closed off with two massive sliding doors. "Eighteen years later," Carol says, "doing this last bit is almost like the cherry on top of the sundae. Now every single part of the loft is being used as much as it possibly can be."
*This article appears in the December 1, 2014 issue of New York Magazine.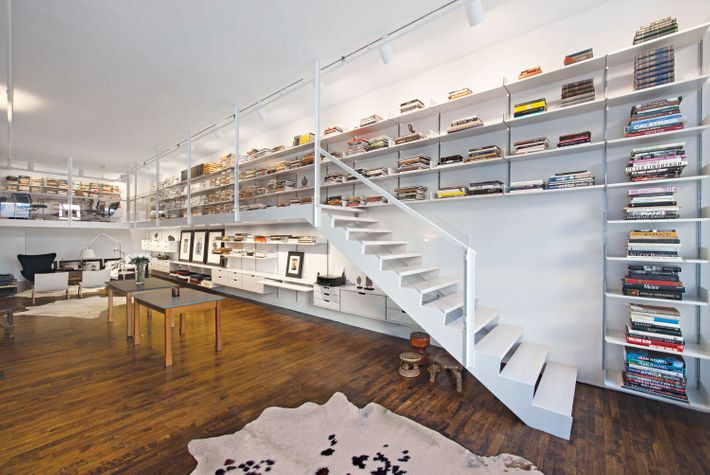 The stairs lead to the library and a work space. Below, a cozy seating area.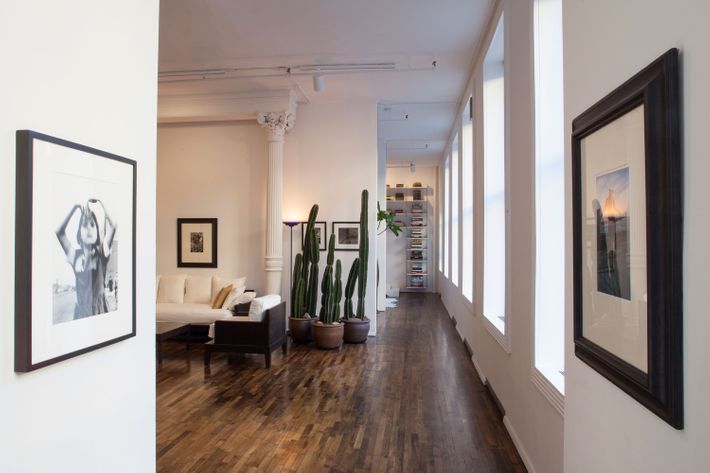 The entrance to the loft from the elevator now has a view all the way down to the library wall. The "Brooklyn Girl" photograph on the left is by William Klein, and the photo on the right of Cindy Sherman is by Robert Longo.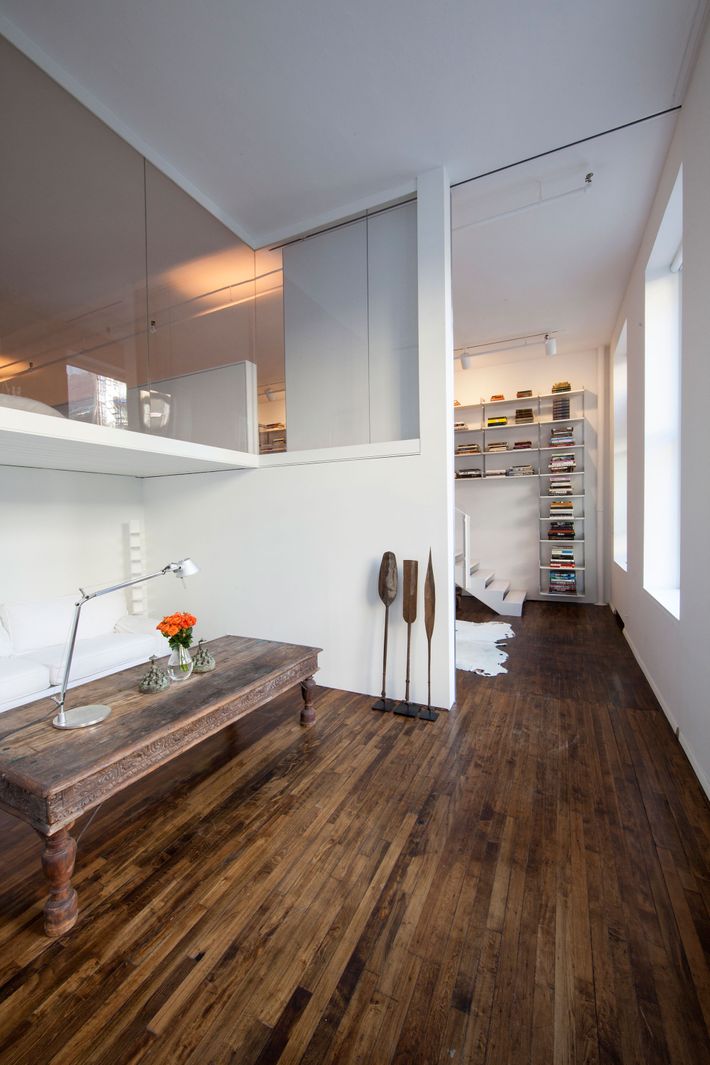 The guest room beneath the mezzanine can be closed off by two giant floor-to-ceiling sliding doors, one of which is visible here. Paul found the wood table in Jodhpur during the couple's honeymoon, and three wooden oars from Papua New Guinea make up a floor sculpture.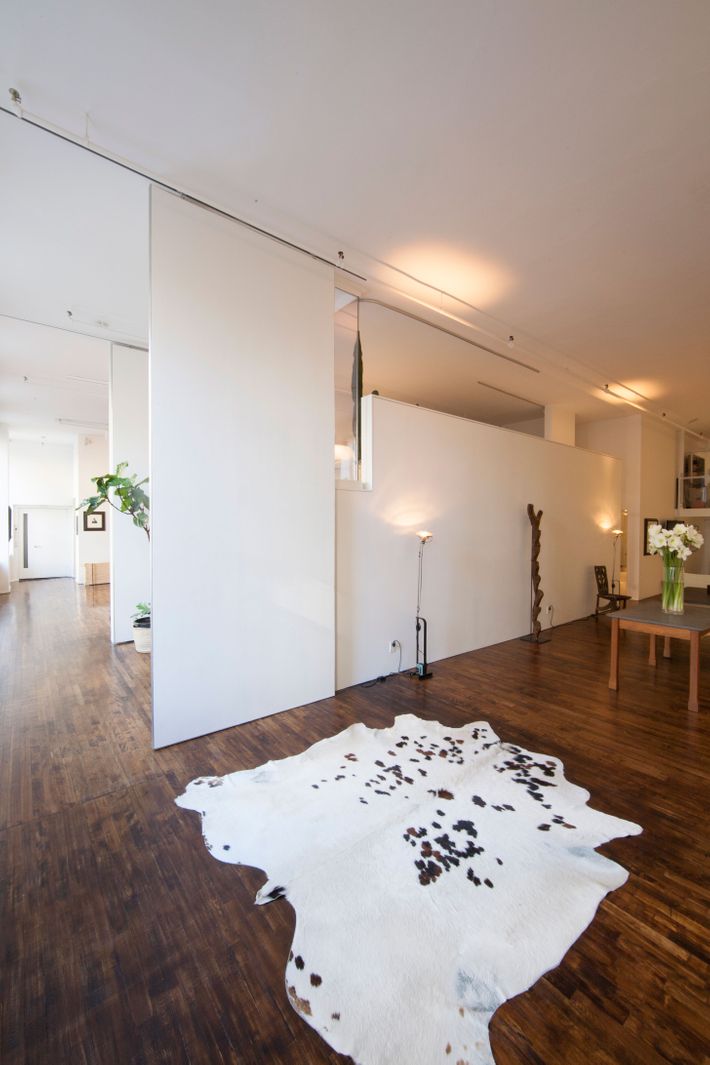 The library has a mezzanine opposite the bookcases that houses the master bedroom.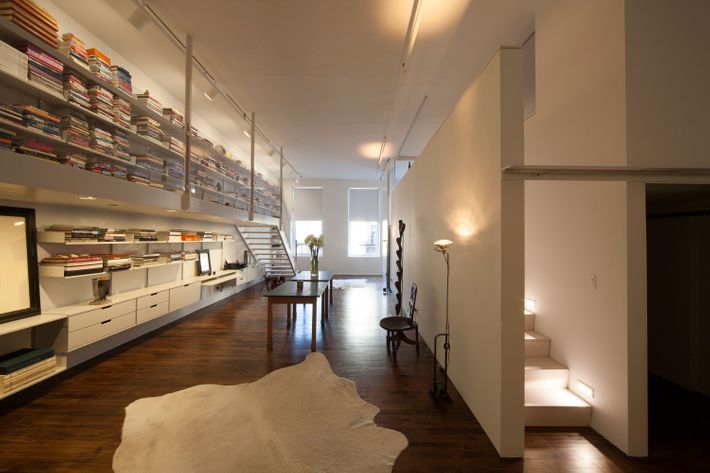 The stairs to the mezzanine master bedroom are tucked behind the wall of the library room.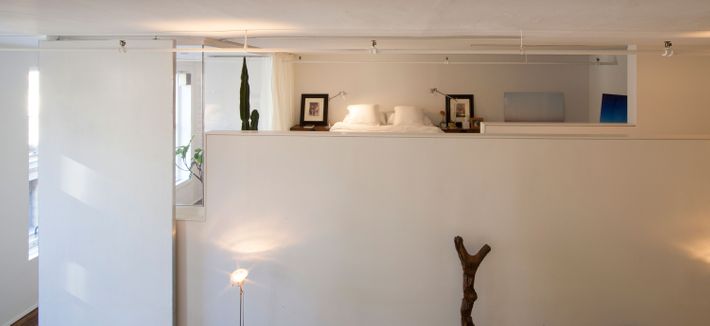 A view into the master bedroom from the library mezzanine.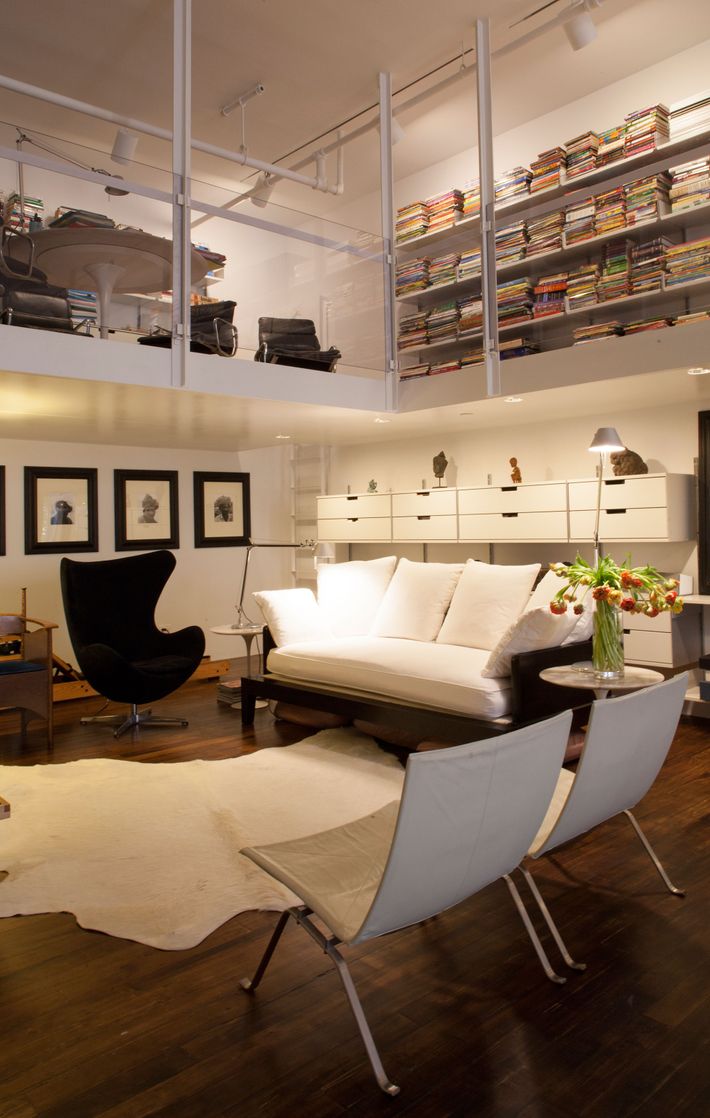 Paul's office is at the far end of the mezzanine, and beneath it is a cozy family sitting area.