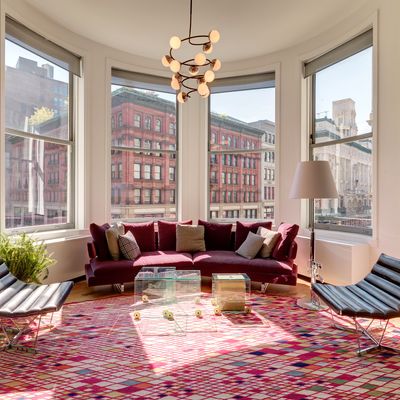 In 1887, Irish merchant Hugh O'Neill built himself a cast-iron block-long beauty on Sixth Avenue to house his dry-goods emporium, complete with Corinthian columns and his name above the door. Today, it's still home to commerce and, more recently, condo additions, one of which has been masterfully redesigned by Bade Stageberg Cox Architecture.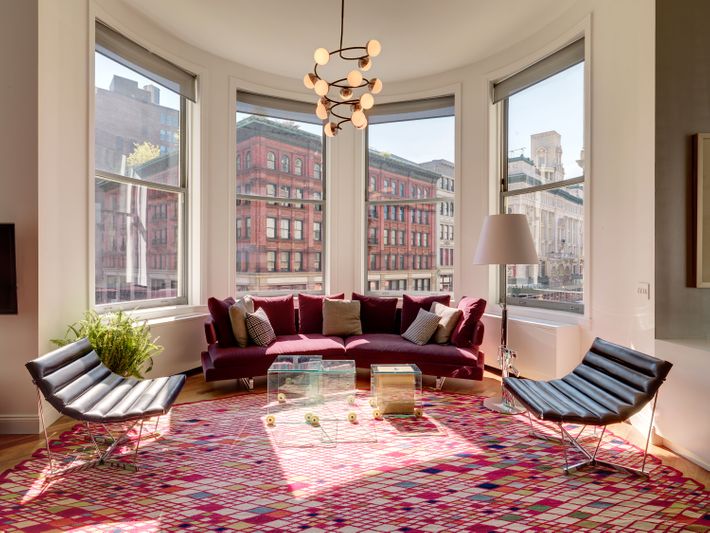 "The condition was fine," Jane Stageberg says of the 2,200-square-foot space her firm's clients purchased in 2013. But, she adds, "it was conversion architecture — a closed-in kitchen, inexpensively executed historic details." Her clients wanted more bedrooms for their family of four: "They felt a connection to the neighborhood, and we worked to bring a sense of the surrounding urban fabric inside." The large area rug in the living room, pictured here, is from Nanimarquina. The chairs are by Poul Kjaerholm.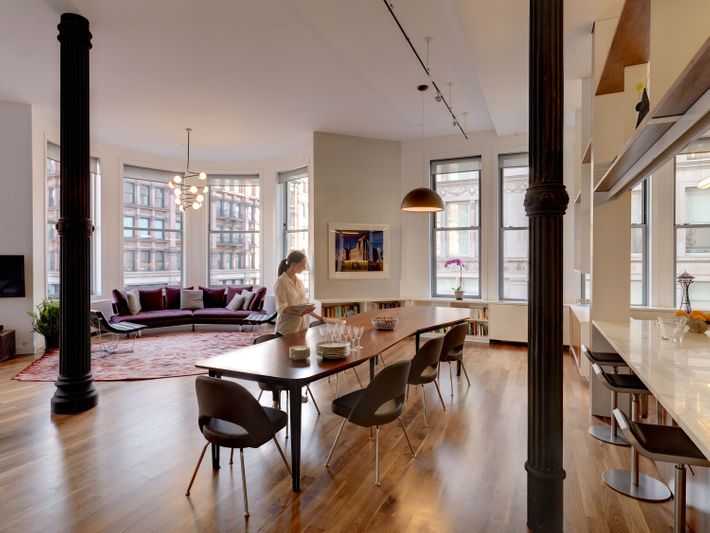 The living room opens to the dining area, which is open to the kitchen and home office. The walnut dining table, custom-designed by BSC, is shown with an extension leaf in place. The dining chairs are Saarinen. "We had a gas line running vertically on the dining-room side of the island — we made it into a column, clad in wood and steel as a counterpoint to the exposed cast-iron columns nearby. We tend to see constraints as opportunities, as I think most good architects do," Stageberg says.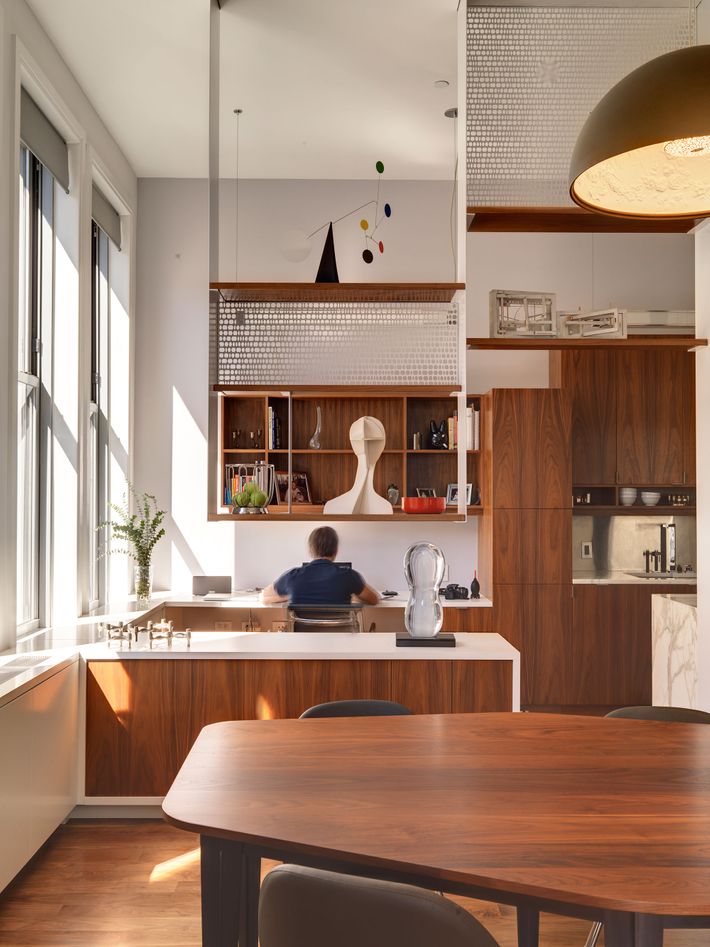 The custom-designed perforated powder-coated screens, paired with walnut shelving, have been suspended from the nearly 13-foot ceilings to optimize the height of the room. Here, a view from the dining area toward the office off the kitchen.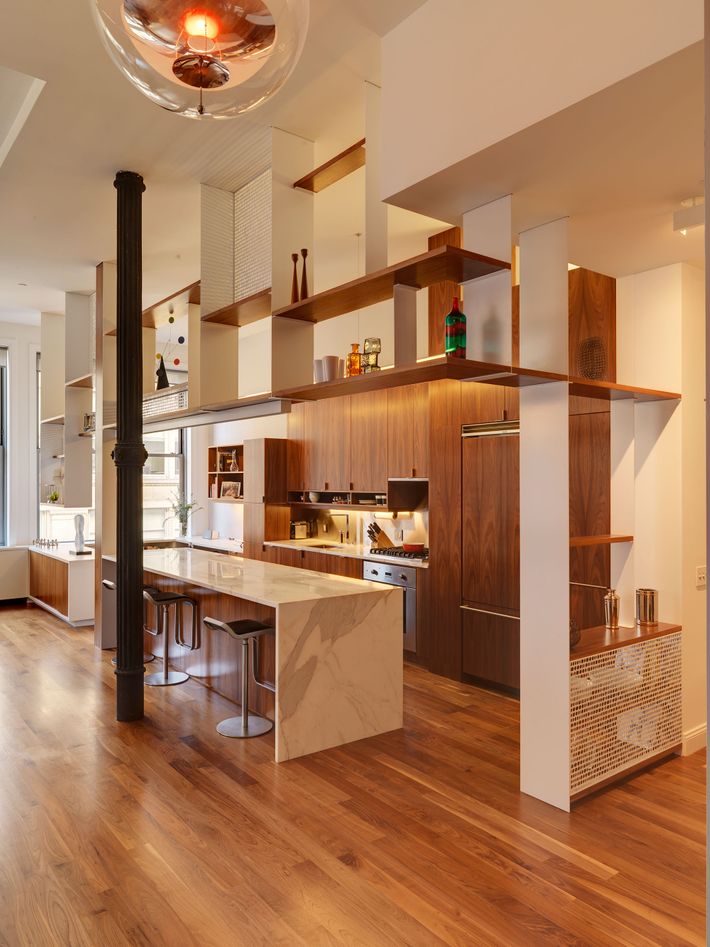 Here, a full view of the kitchen with walnut veneer surfaces, powder-coated custom screens, and a Calacatta-gold-marble island. "The original engineered-wood floor appeared stable but wasn't, so we replaced it with a solid-wood floor," Stageberg says.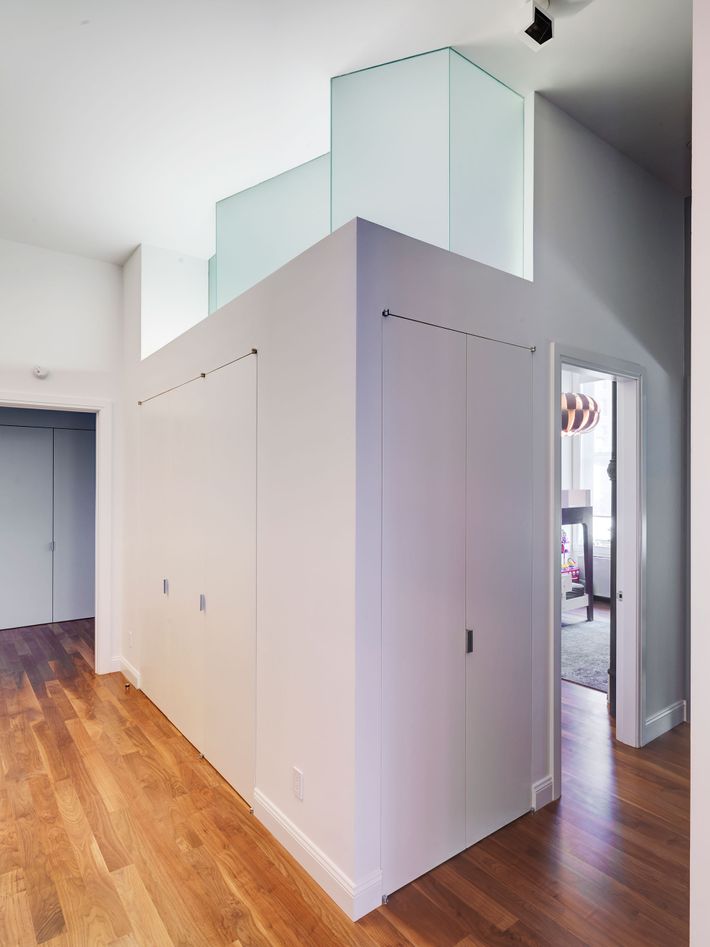 Part of the challenge was to create more bedrooms without sacrificing too much open space and light. Stageberg explains, "We modified the layout from two bedrooms to three and created a transom window in the children's room to bring light into the bedroom hallway."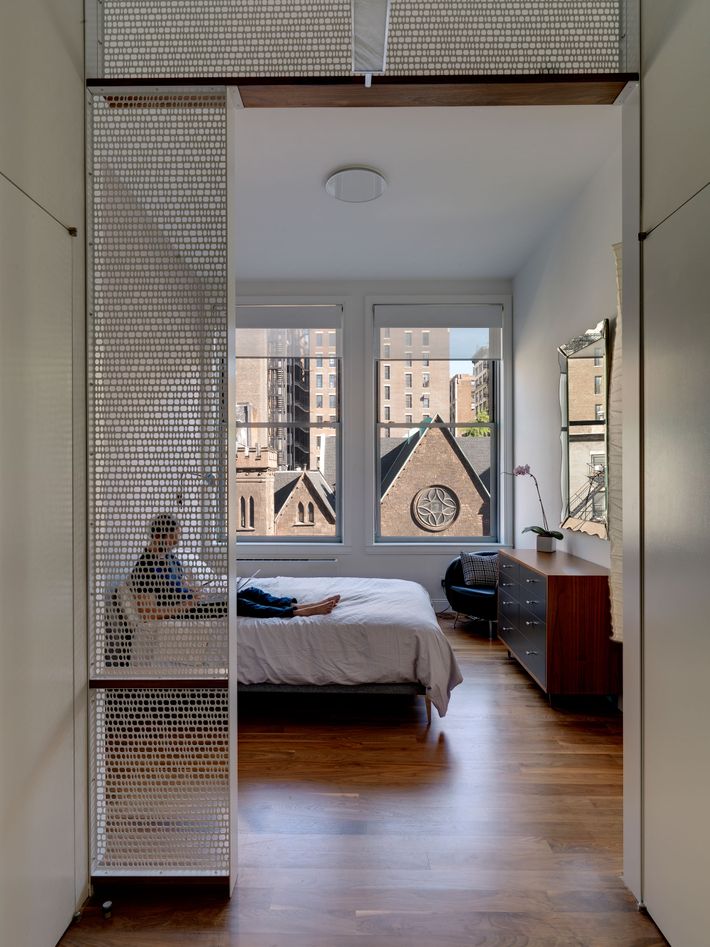 The same powder-coated steel and walnut shelving is also used in the master bedroom to filter light beyond the room. The detailing on the cast-iron columns inspired the pattern of the screens. The wood dresser was designed by BSC. There are doors beyond the closet area at the entrance to the room, seen here.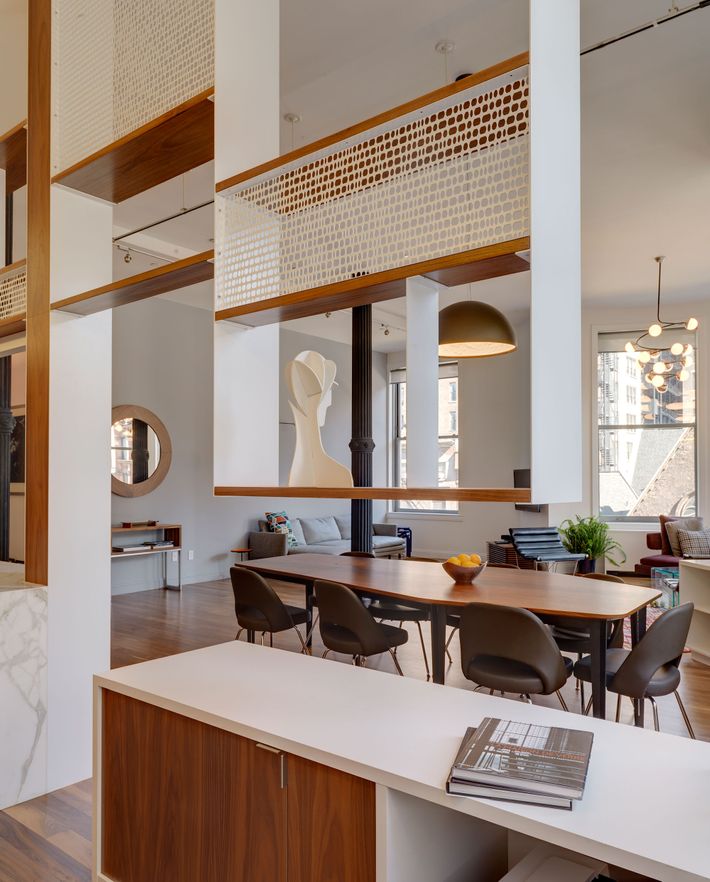 The view from the kitchen toward the dining and living areas shows how the hanging shelving makes the kitchen feel private but not closed off.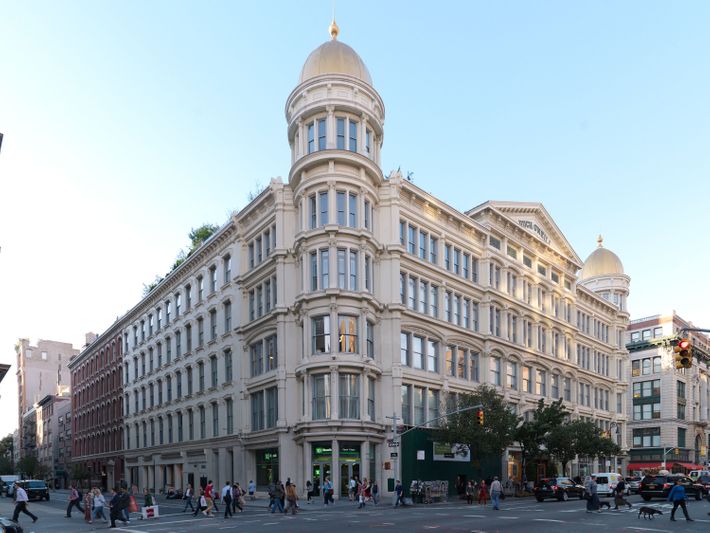 O'Neill's masterpiece still stands in all its glory. All that is missing from this photo is the elevated El tracks that ran down Sixth Avenue. "One of the important historic details was the cast-iron exposed columns in the interior of the building," Stageberg points out. "We took care in the new layout so that we could expose those columns and reveal them in strategic places."