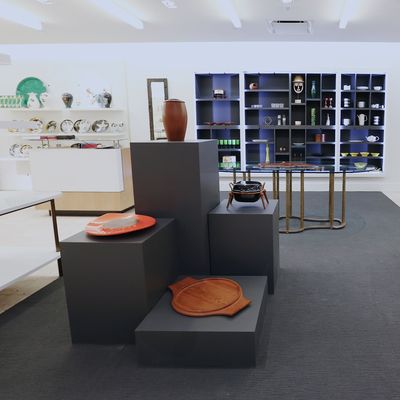 In the latest installment of posh businesses opening inside other posh businesses, Barneys New York unveils a collaboration with Soho-based vintage dealer WYETH. Earlier this week, a capsule of WYETH's mid-century designs nested on Barneys' top floor, filled with one-of-a-kind pieces like a Fornasetti wastebasket and a casserole dish by Jens Quistgaard. The installation has redefined the ninth floor's so-called Chelsea Passage (formerly known as the chasm between you and your Niçoise salad), announcing the Home Goods department with a fully set dining-room table and six mahogany Hans Wegner chairs (going for $24,000 as a set).
After WYETH originally proposed the partnership, Barneys selected pieces that would be "relevant to savvy clients," according to general merchandise manager Tom Kalenderian. "One thing for sure," he says, "is that the Barneys client seeks out vintage products, whether it is a handmade Swiss watch, a great bag, or an objet d'art for their home." While the WYETH x Barneys collab offers a separate inventory available online, this store-within-a-store (open through April 25) is like a classic Barneys window display: it's best viewed in situ.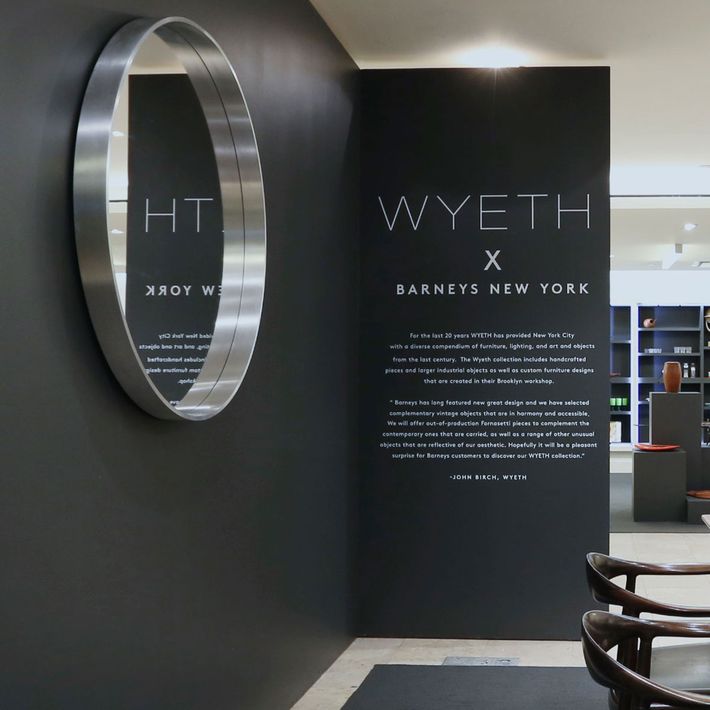 WYETH x Barneys 
Custom mirror by John Birch for WYETH x Barneys, $5,000.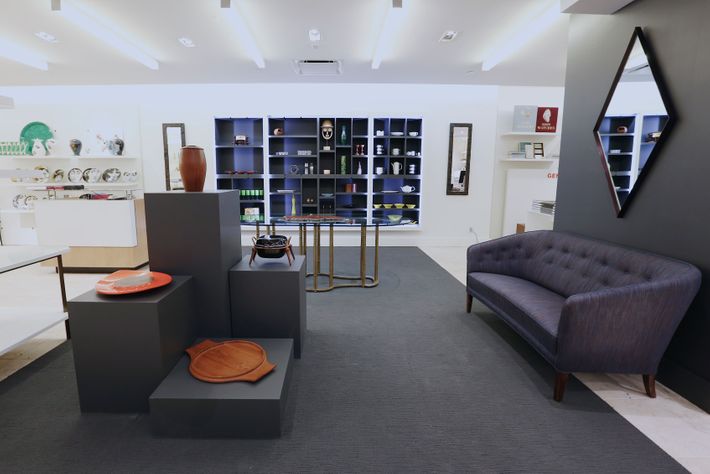 WYETH x Barneys 
WYETH x Barneys collection.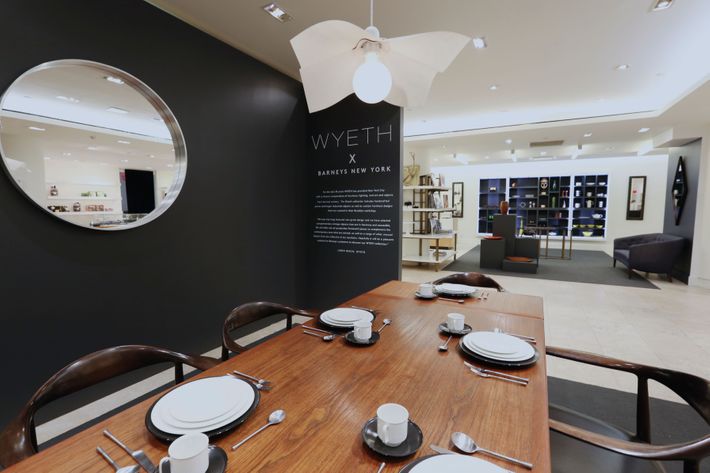 WYETH x Barneys 
Chairs by Hans Wegman, $24,000.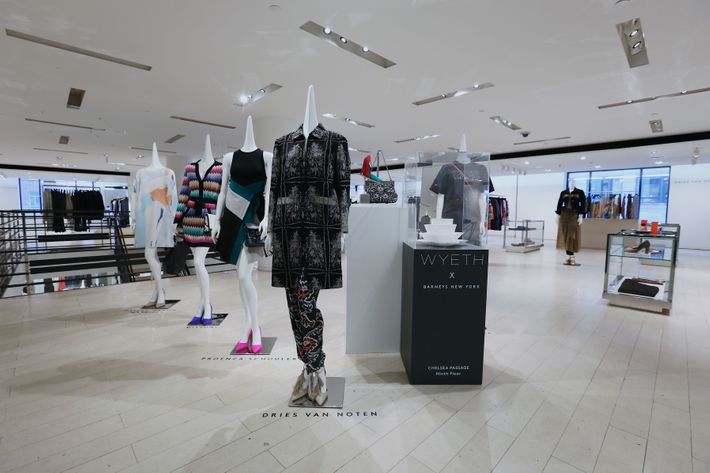 WYETH x Barneys 
Installation, 6th Floor.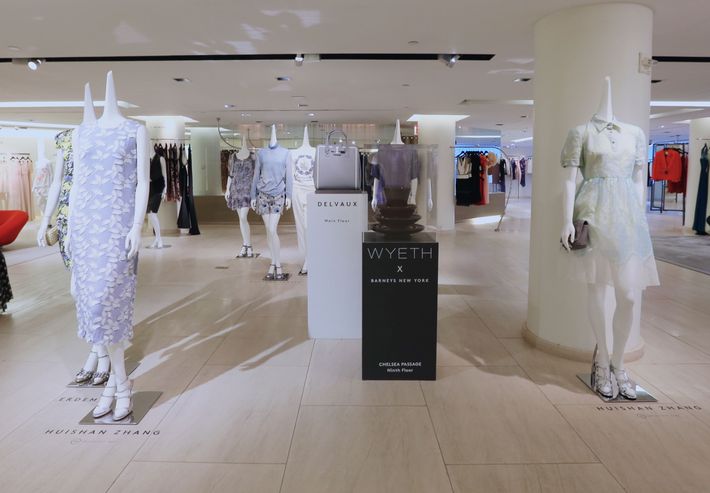 WYETH x Barneys 
Installation, 4th Floor.