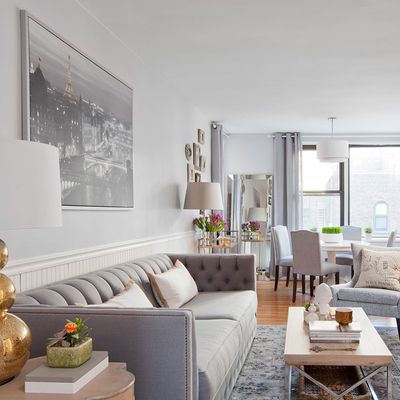 A prewar Turtle Bay co-op, transformed by decorating service Décor Aid. Photo: Courtesy of Décor Aid
Décor Aid was founded by two business partners who moved to New York and couldn't find what they were looking for: an affordable, uncomplicated interior-decorating service that wouldn't take forever.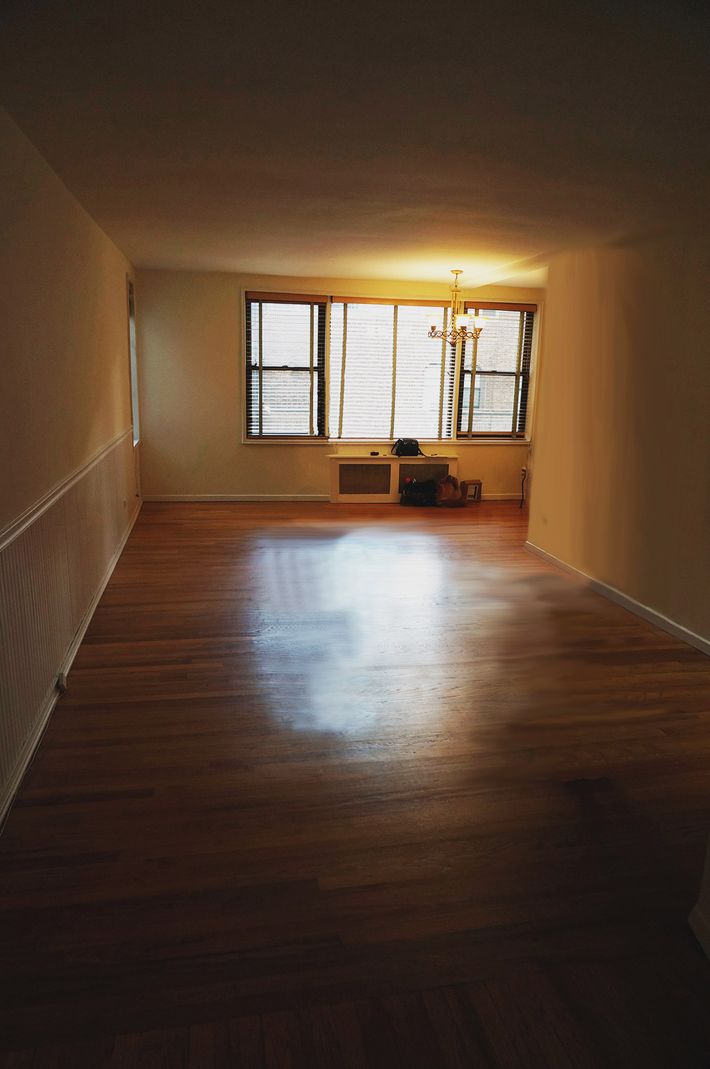 A blank canvas can be daunting, especially when that canvas is your new, empty apartment. That's exactly what drove former investment bankers Sean Juneja and Markus Weber to launch Décor Aid in May 2014 after relocating to New York from London. "We separately discovered that accessing great interior design was far too complicated and expensive," Weber says. Here's how their clients, newlyweds Jimmy and Ingrid Lefévère, first found the 732-square-foot prewar co-op in Turtle Bay they bought this past September.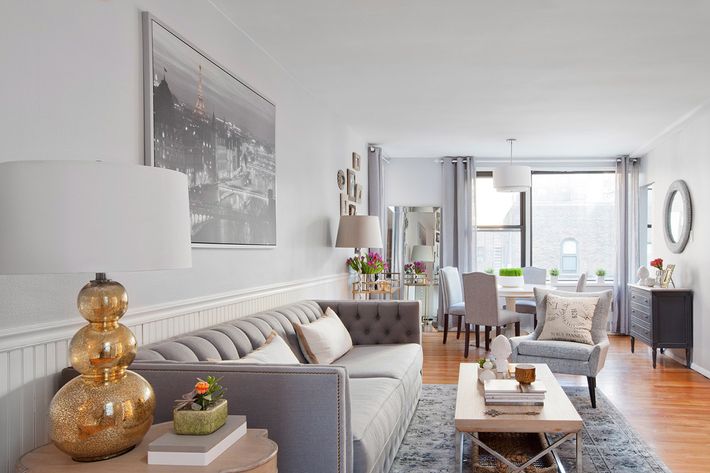 The Lefévères started off doing the apartment themselves, but quickly realized they needed the help of a pro. After some research they discovered Décor Aid, which offered a clear, step-by-step process and transparent fee structure, and began working with senior project designer Alex Caratachea. "One of the biggest challenges was how to lighten up the space, as it was dark with north-facing windows," Caratachea says. He provided a palette of soft grays and off-whites with Benjamin Moore paint and added a blend of modern but not austere furniture, keeping within their budget of $15,000.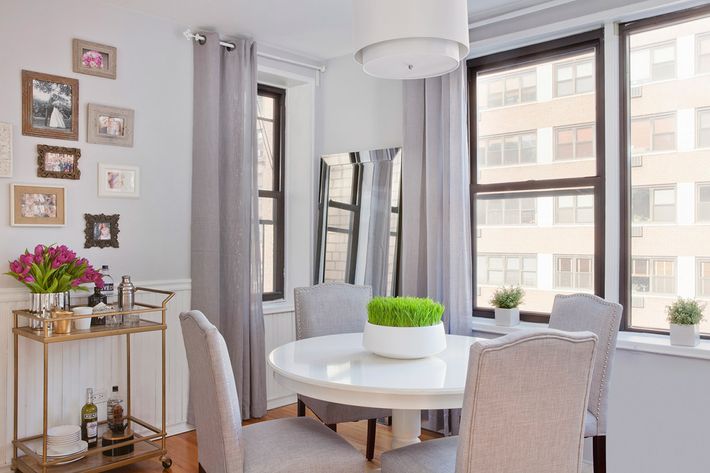 Caratachea told the LeFeveres not to be afraid of taking advantage of low-cost options like Overstock and Wayfair, and to seek out discounts on floor models. The four dining chairs are from Overstock and the floor-to-ceiling drapes are from HomeGoods.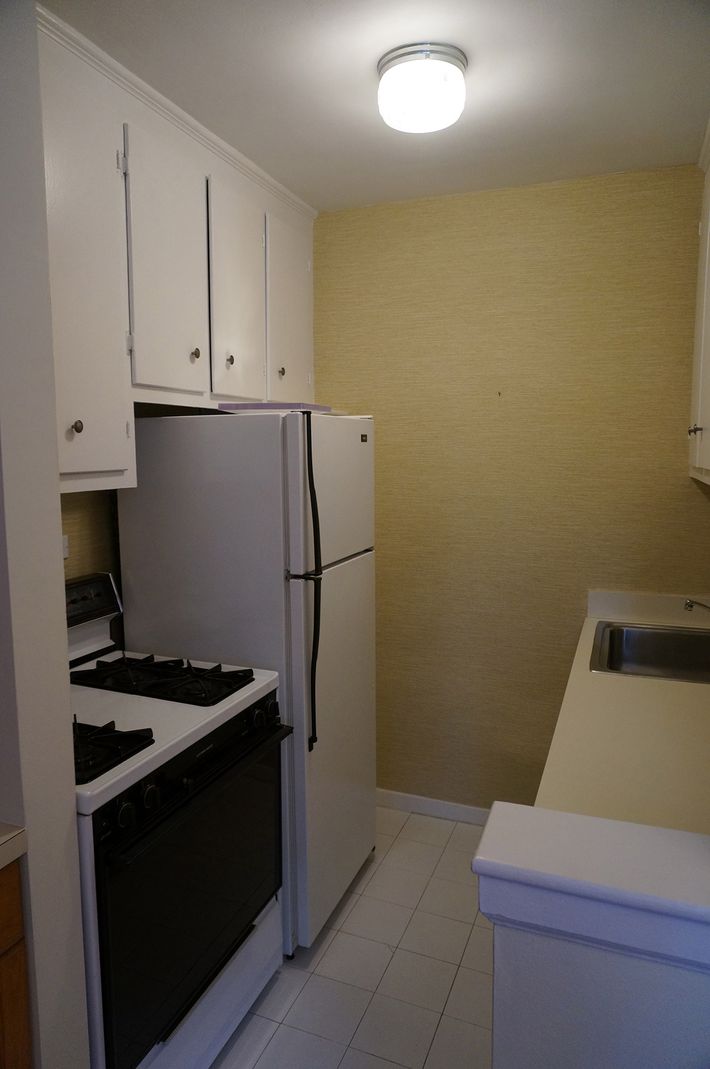 The Lefévères were faced with a sad, drab, generic New York kitchen right out of central casting.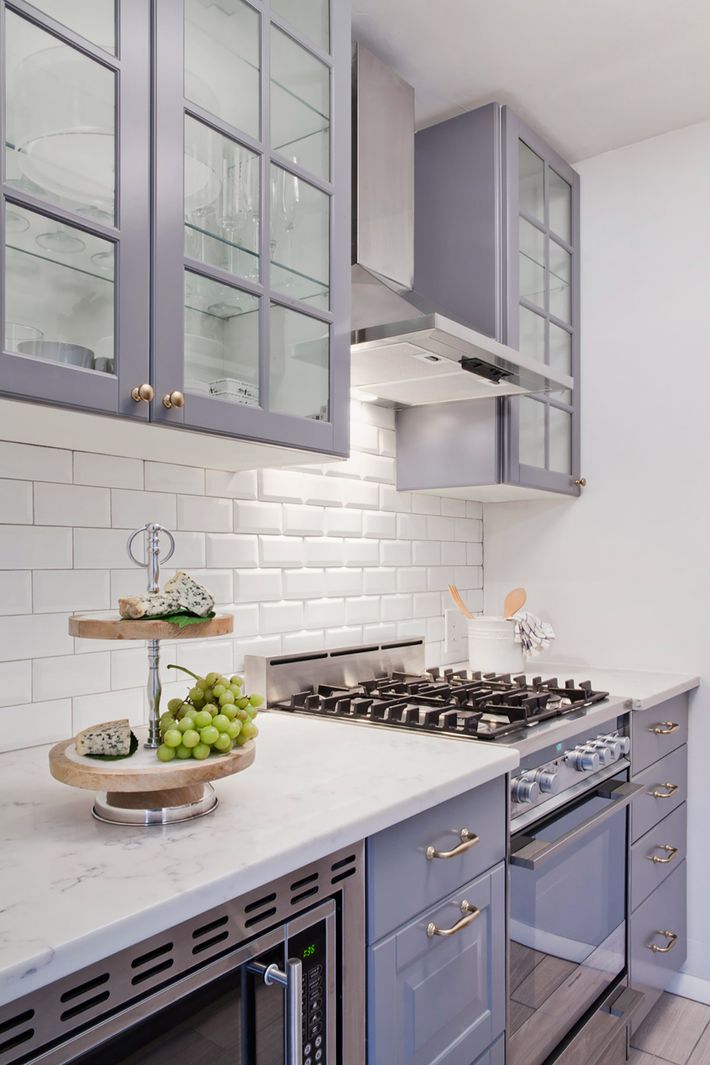 Ikea to the rescue for cabinets, then it took a bit of legwork to find the floor-model appliances, including the stove and the full-size Liebherr refrigerator (not shown).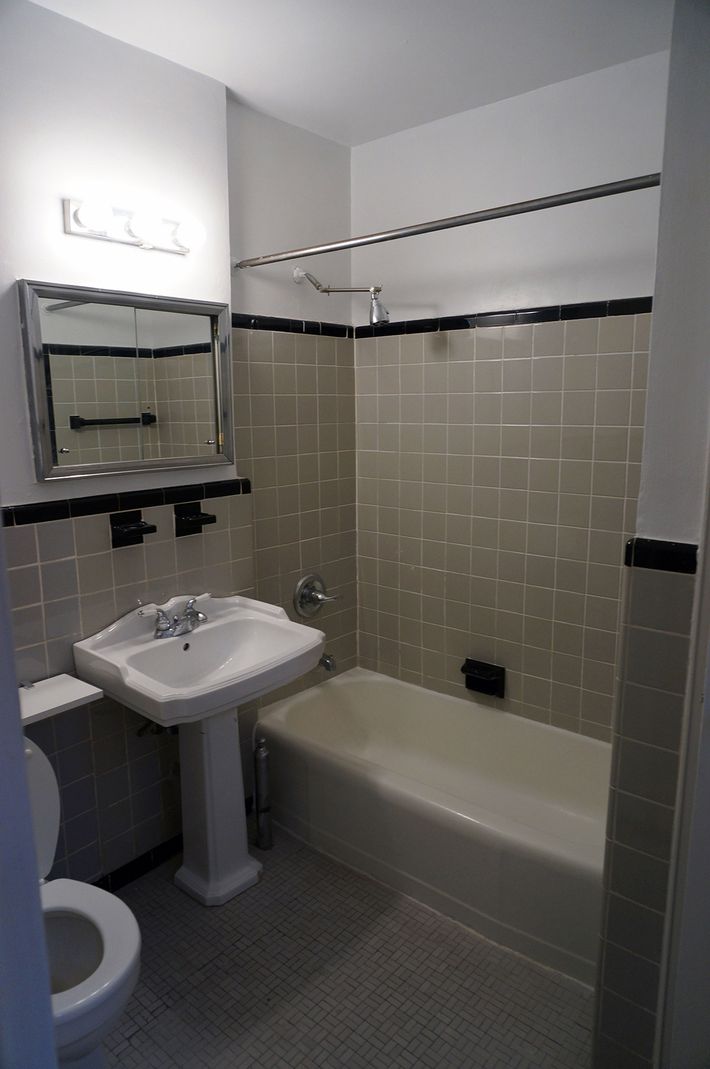 The bathroom was no picnic either, so everything went except the tub.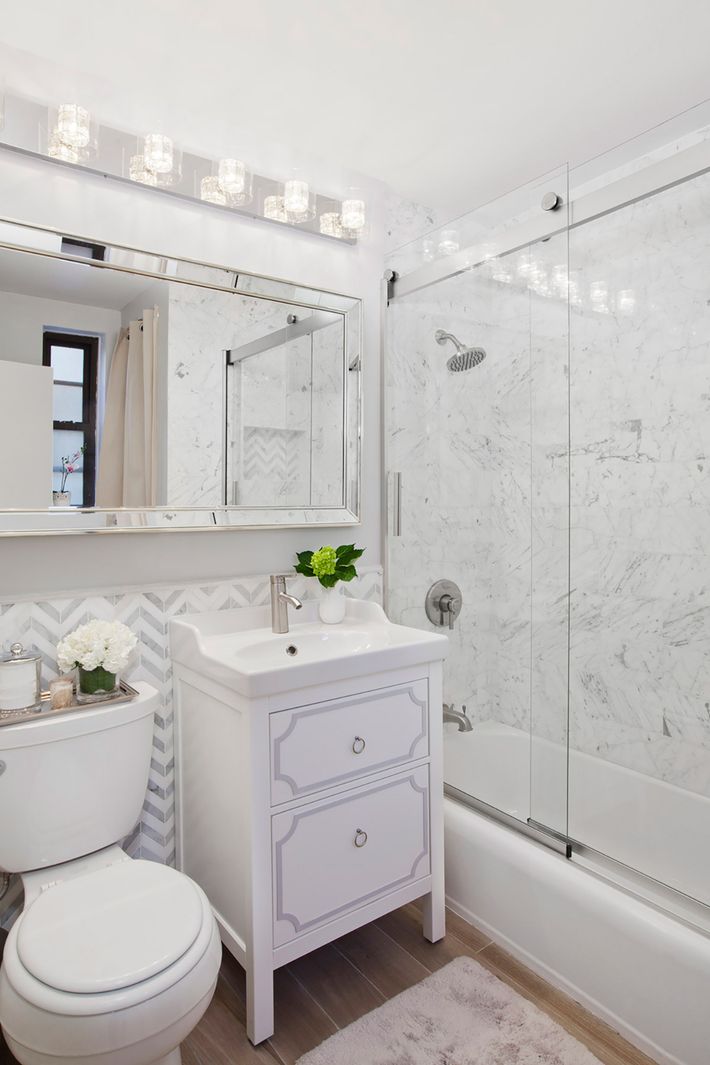 The Lefévères splurged on Carrara-marble walls in the shower area from Lazer Marble & Granite and added an Ikea vanity and mirror from Overstock.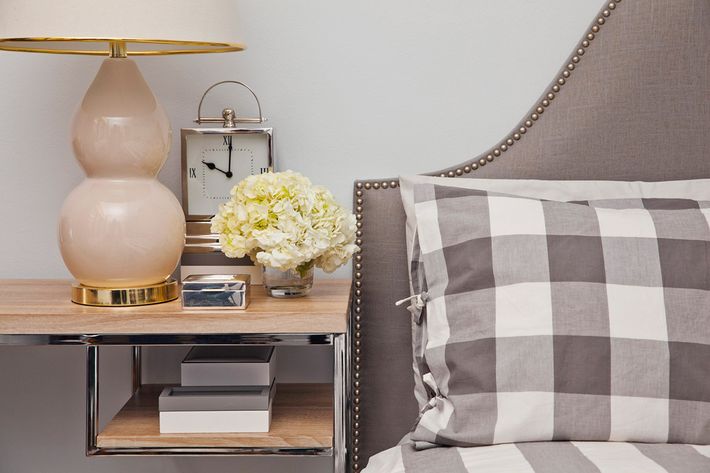 The bedroom features an upholstered linen headboard from AllModern and bedding from Ikea. The lamp is Safavieh Zoey from Overstock and the clock is from HomeGoods. "Everything is complete," Jimmy says, "and we don't have to ask ourselves, 'What are we missing?' The furniture placement, the color selections, and the layout were thoroughly thought out by Alex."