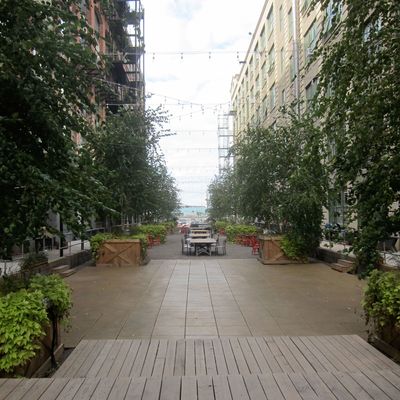 Brooklyn's Industry City will host NYCxDesign this May.
Photo: Wendy Goodman
When I first visited Industry City last spring, I wondered how a 6 million-square-foot complex of 16 buildings on 35 waterfront acres in Sunset Park was not on more people's radar. Well, get ready.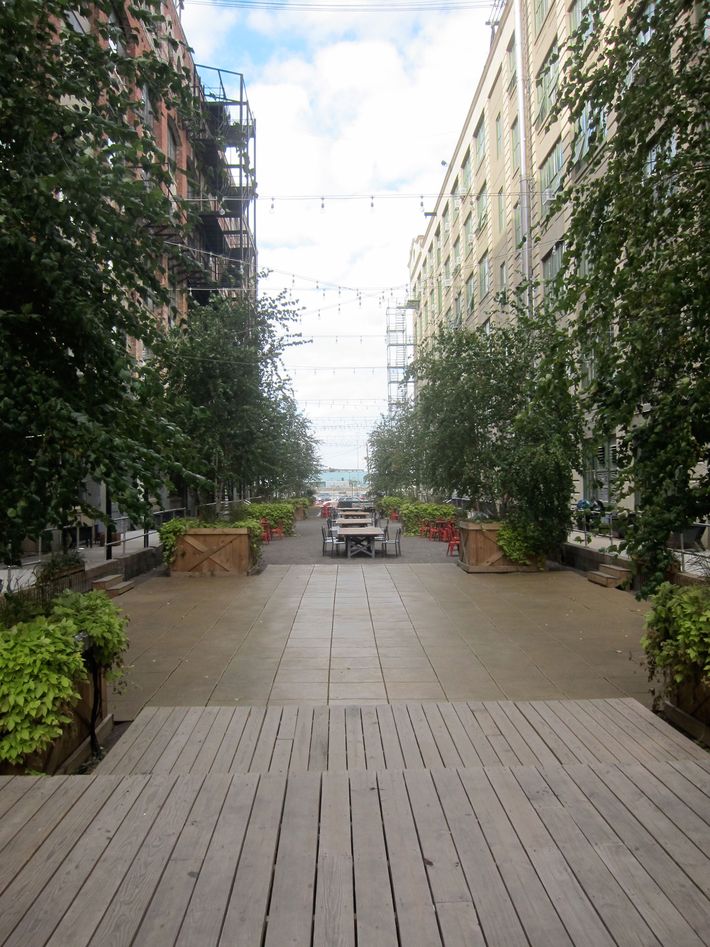 I felt like I traveled back in time during my first visit to Industry City, in April 2014 — when manufacturing was local and workers streamed in and out of the behemoth buildings. The most amazing part was that I felt that I had the place to myself.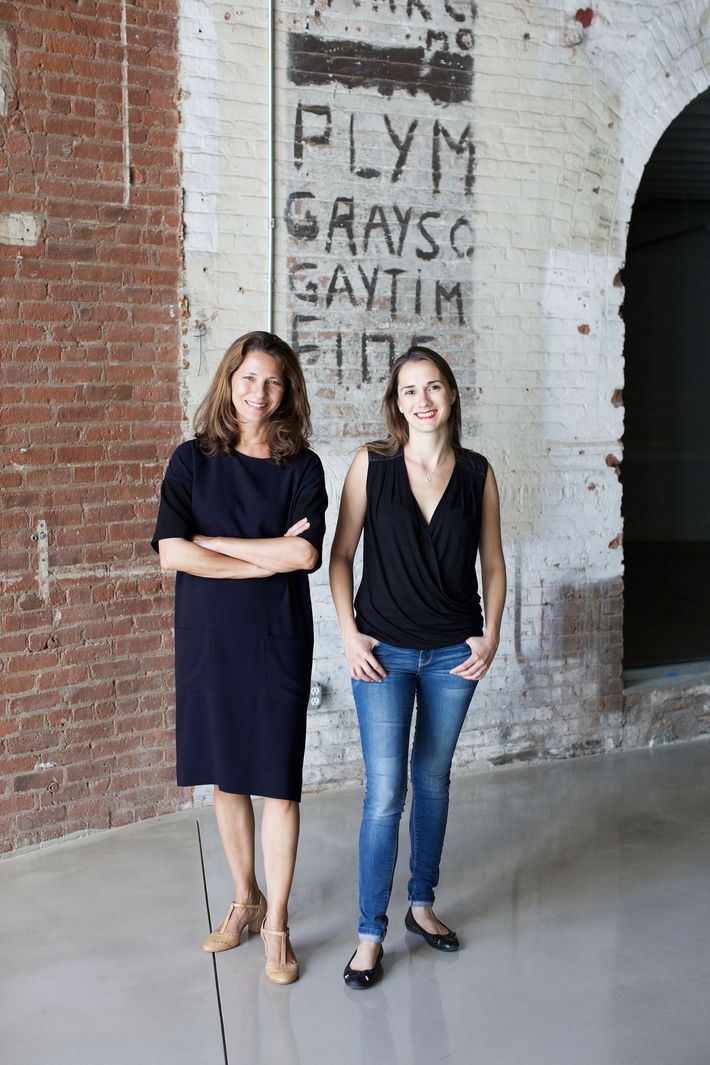 Odile Hainaut (left) and Claire Pijoulat (right), who founded Wanted Design in 2011, invited me out there last year when they were asked to curate Industry City's first program for NYCxDesign that May. This year, they are producing WantedDesign Brooklyn in Building No. 2 and in the courtyard, where there will be 15 large exhibits, a pop-up store, workshops, and open studios. NYCxDesign opens May 9.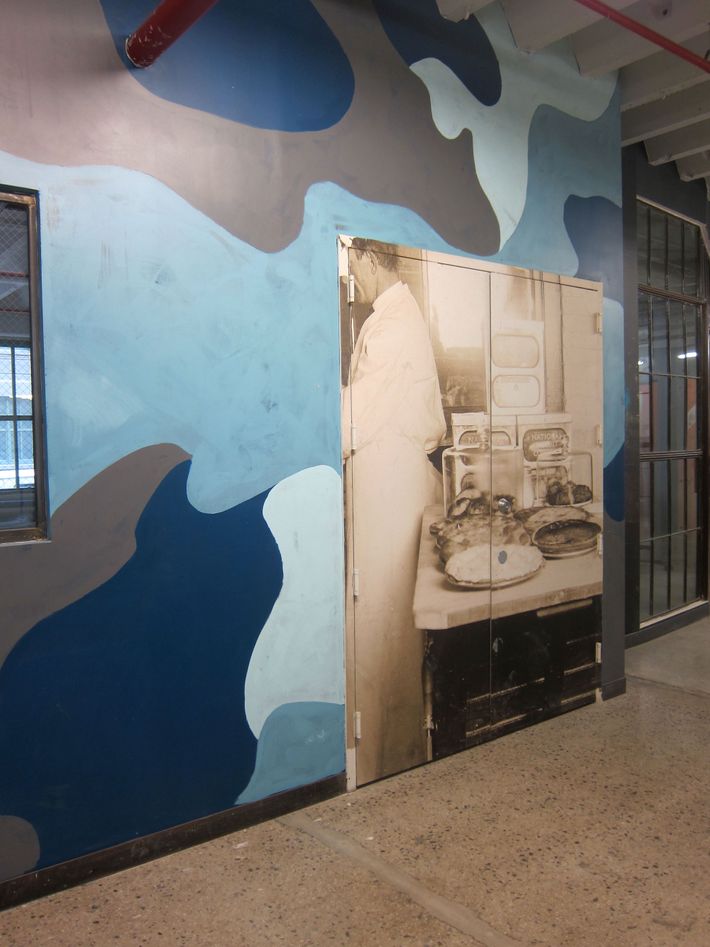 I went back a few months later to meet with Andrew Kimball, Industry City's CEO, who took me on a tour of some of the buildings, laying out plans for the coming years, the core of which will be the reenergizing of local manufacturing. And the retail aspect? In his words, "maker retail" will allow people to purchase the very things they see being made on the premises. "People care about what is being made and who's doing the making," Kimball says. "They want to see it."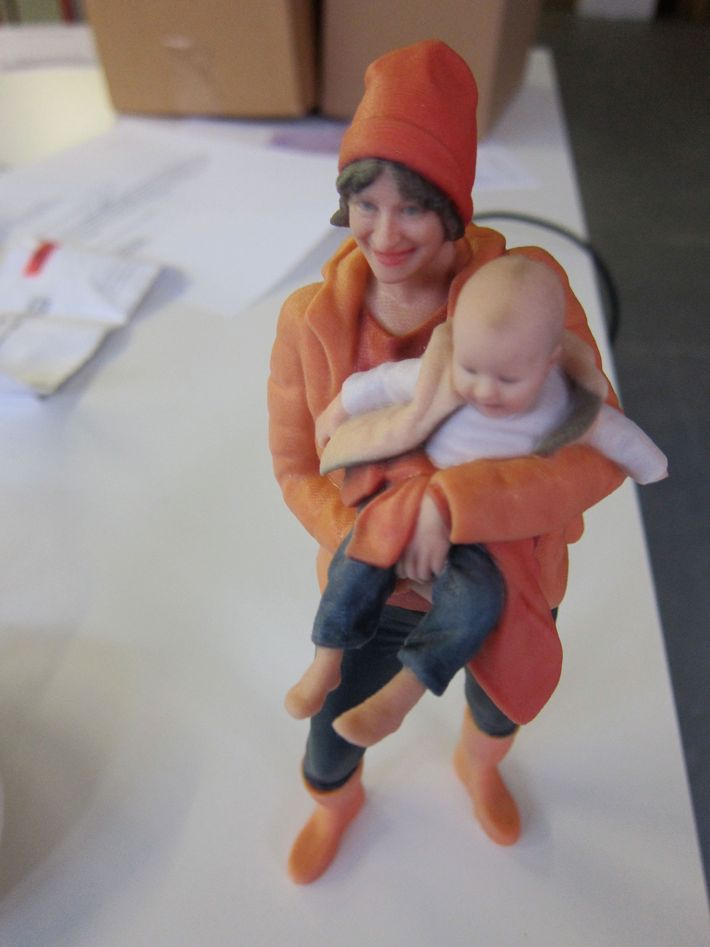 There's already a roster of more than 80 tenants, from big businesses (the Brooklyn Nets, which just leased 70,000 square feet for a training facility, and Design Within Reach, which will be opening a design studio, repair facility, and a retail outlet), to well-established lines (like MakerBot, Steven Alan, and Bauble Bar), to individual entrepreneurs like David Stark Design and Production, to young companies like Doob, a 3-D-printing company, where I spied this surreal miniature of a mother and her infant that I thought was so cool.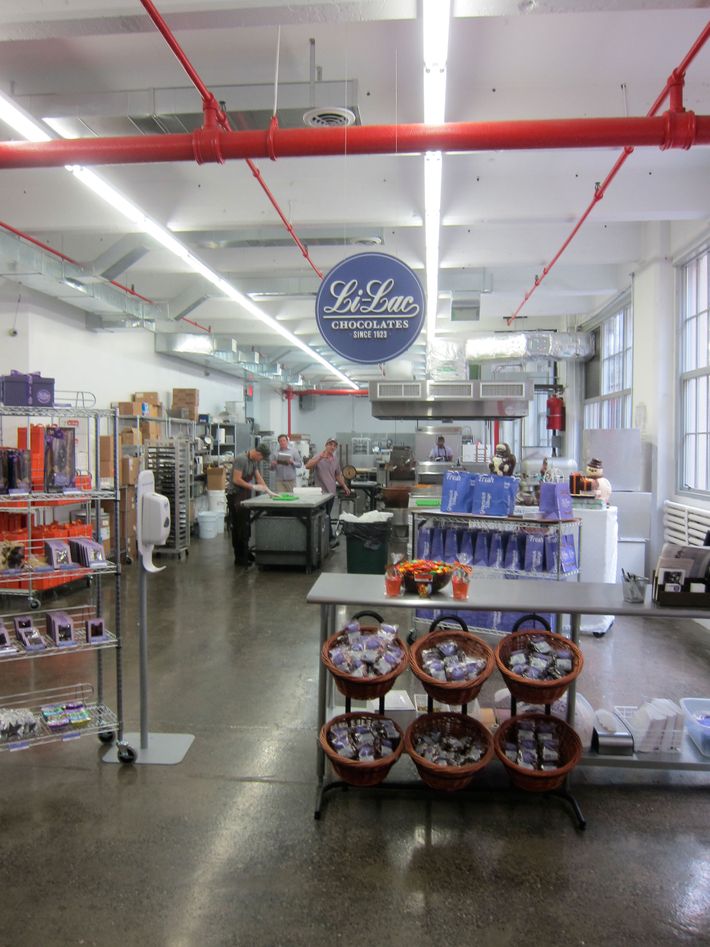 One of the latest food start-ups to open in Industry City, joining One Girl Cookies and Li-Lac Chocolates, is the Fashion Chef. It's Charlotte Neuville's extraordinary custom-cake bakery and a small café. In this photo, you can see the Li-Lac treats — which you can also buy right on the premises — being made. "We want to see more commercial food kitchens here," Kimball says. "We lease at industrial rates and give them a small factory to make food. And we ask them to do one thing for us: open a retail window."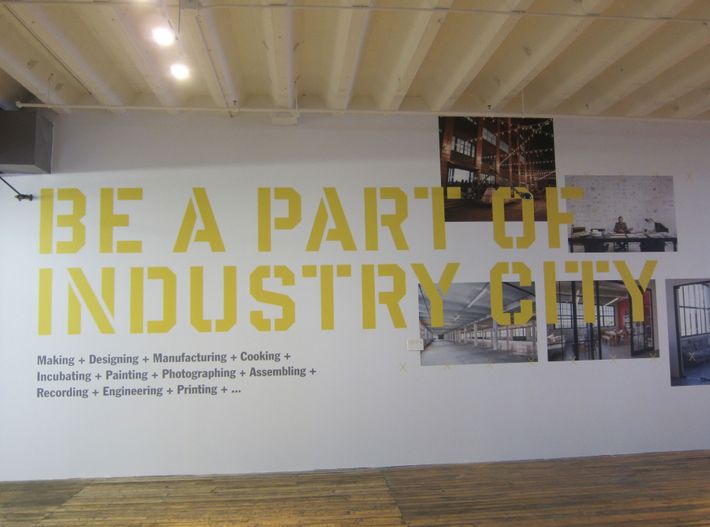 The wall art in Building No. 2 pretty much says it all. Recently Industry City announced a billion-dollar plan (courtesy of principal owners Jamestown Properties, Belvedere Capital, and Angelo Gordon) to turn the campus into an international marketplace; the plan includes a proposal for a hotel, a ferry stop, and some reworking of the Gowanus Expressway to make it more pedestrian- and bike-friendly.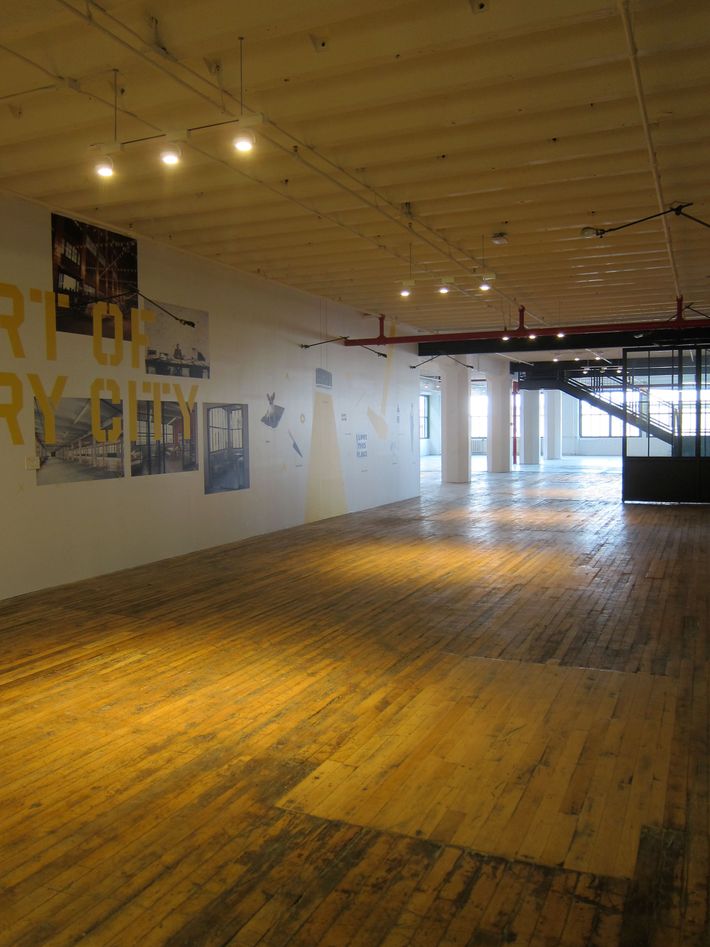 Exploring the vast spaces within Building No. 2 gives you some idea of the magnitude of the potential. When I spoke with Michael Phillips, the president of Jamestown, he said, "peel back the layers here, and you'll start to see businesses that have been around since the '80s, and that there are these incredible resources that are buried throughout these buildings in Brooklyn that are the backbone of the home design industry."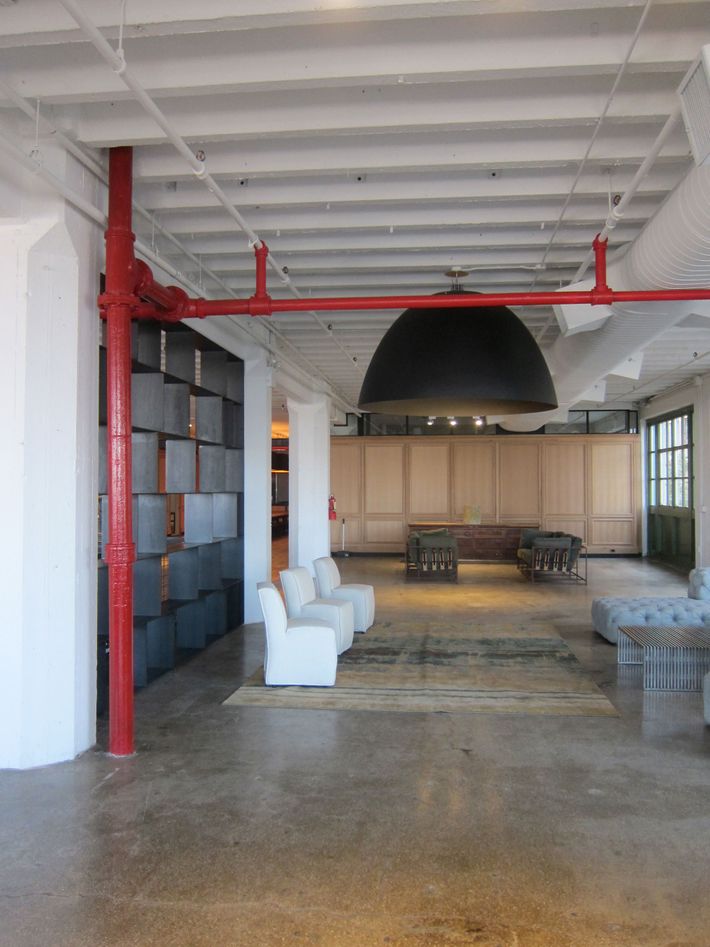 Here, the second floor of Building No. 2 will be filled with designers and makers and installations come NYCxDesign in May. When I asked Phillips what he thought was the biggest obstacle to getting people out here, he said, "I think it's the first trip. I think it's the same challenge that people had about Brooklyn in general for the last 15 years, right? Then you go out there once, and you are sort of smitten by it."