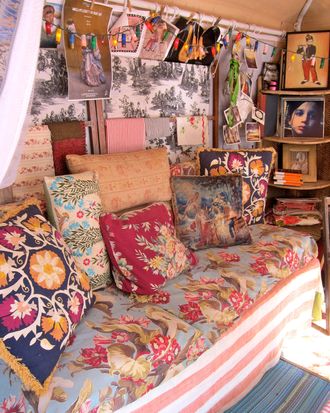 The couple hosts garden parties in this backyard tent.
Photo: Wendy Goodman
You know that spring is finally here to stay when singer-songwriter Angela McCluskey and her husband, pianist-composer Paul Cantelon, put up the tent and roll out the carpets in their downtown backyard. To celebrate tent season, they invited a few friends over for a garden party.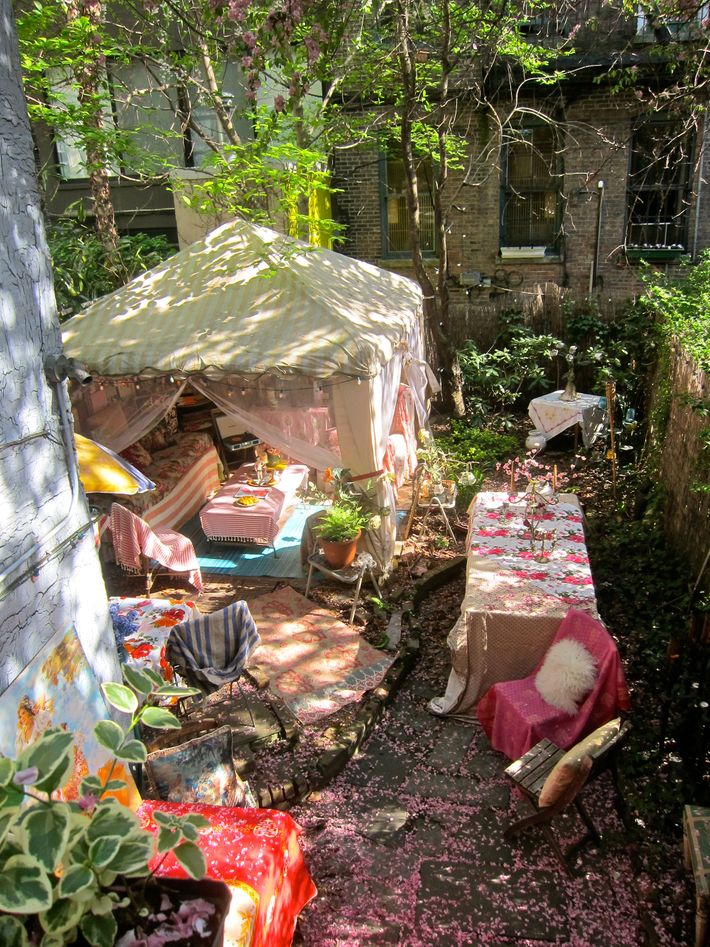 "Welcome to Eden!" a voice says, greeting us as we make our way down the petal-strewn steps off the living-room terrace to the spectacular Cocteau-esque setting below, courtesy of Grammy-nominated singer Angela McCluskey and husband Paul Cantelon, a film composer. The two entertain nonstop in their Greenwich Village floor-through, and in the warmer months, things move to the backyard, where today we have been invited to a party celebrating the tent that's just gone up.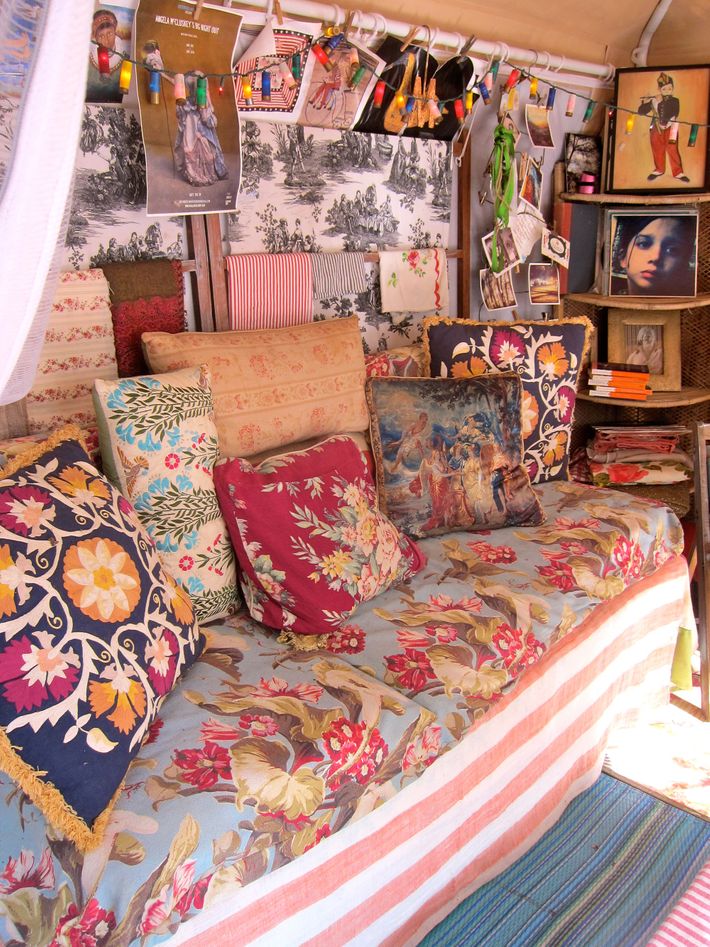 McCluskey got her bug for tents, she said, from artist Peter Beard and the film Out of Africa. "I started putting up tents whenever I had ten square feet of land on a roof or in a garden," she says. "Not that I am into hippie-dippy. I'm more cozy and elegant. I love dressing the garden like a living room."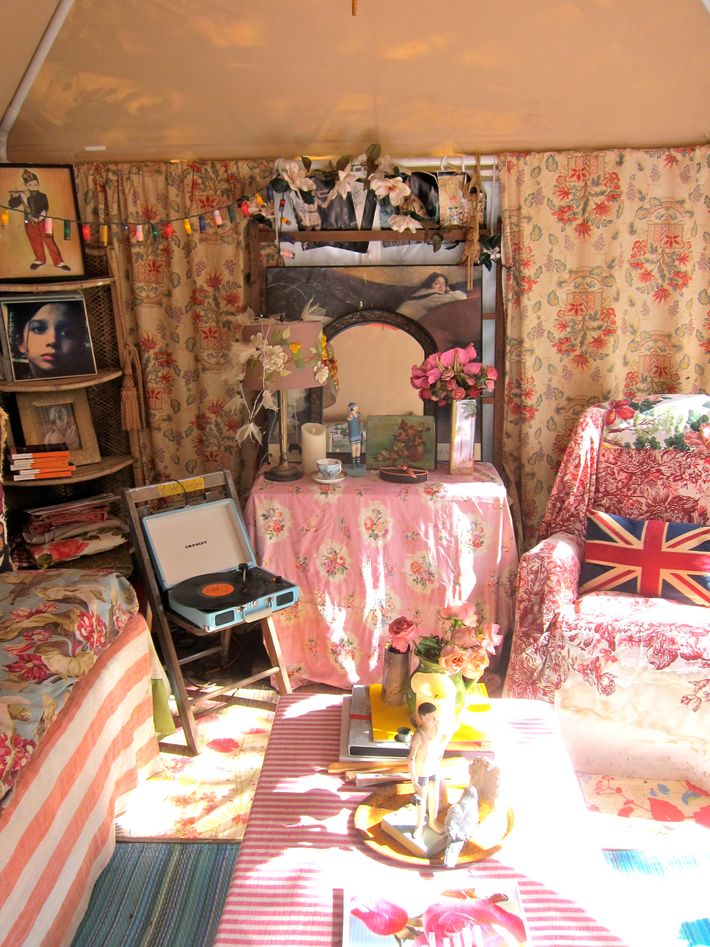 The tent is closed up at night and in bad weather, McCluskey tells me during this most recent garden party. In attendance were photographer Simon Chaput and his actress wife, Jennifer Marlowe, and Steven Katz, the writer and supervising producer of the Cinemax show The Knick. (Katz cast McCluskey for the show after waking from a post-tent-party nap and deciding she should be a nun; she ended up in the role of the brothel madam.) Cantelon was absent, as he was working on a new project with Julian Schnabel.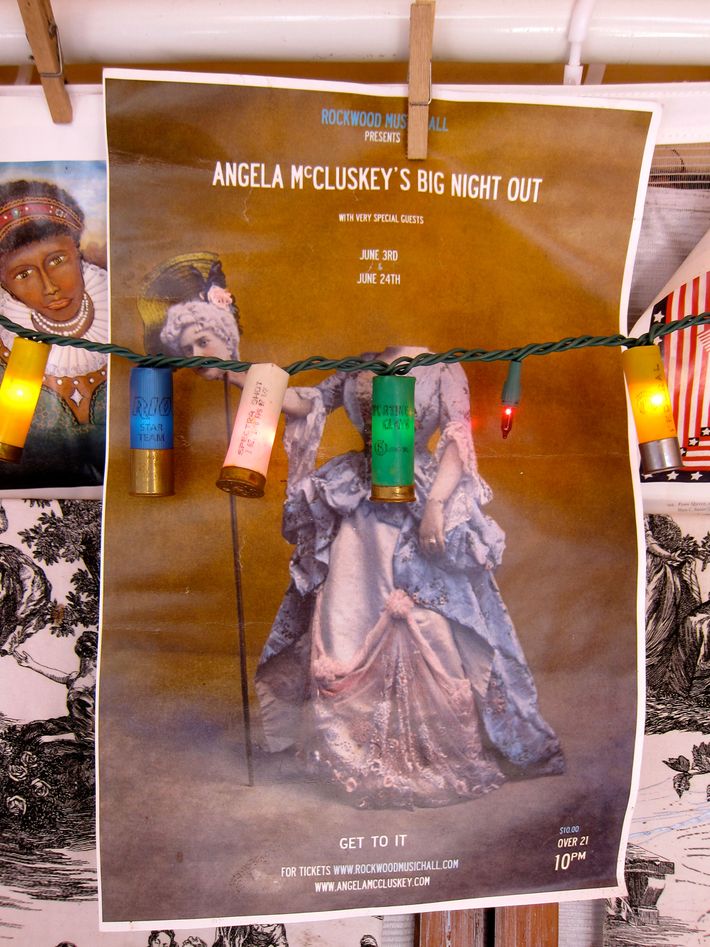 McCluskey designs most of the posters for her shows. She'll be playing on May 11 at the Rockwood Music Hall, where she performs on a regular basis, and on May 14 at Irving Plaza, where she will be performing with Paul and the Citizens Band; Karen Elson and Zooey Deschanel, among other artists, may be joining them.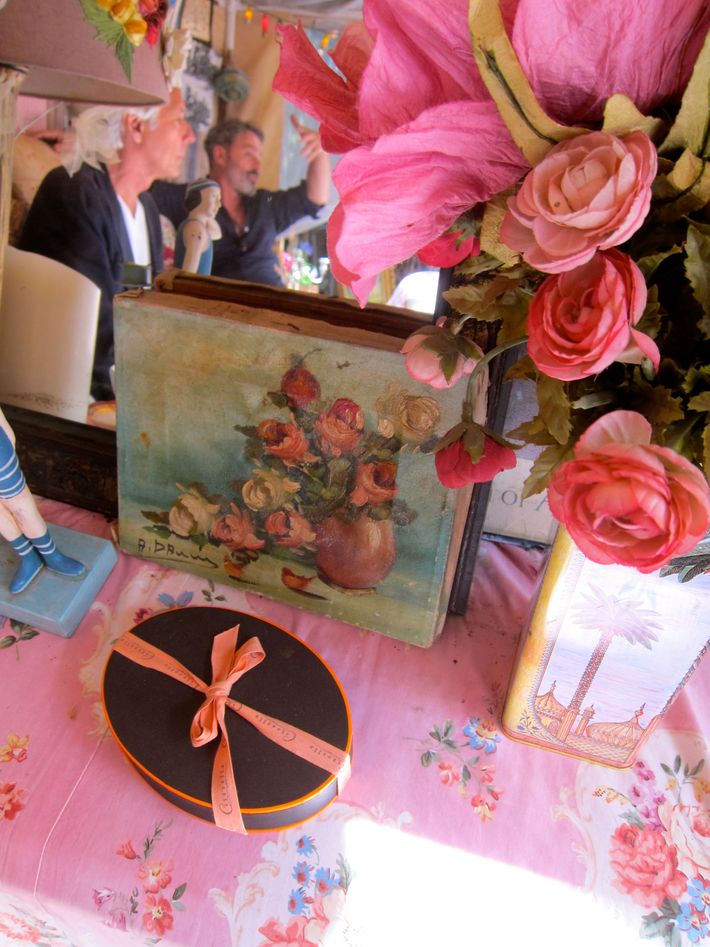 Simon Chaput, seen here in the reflection in the mirror, along with Hervé Bernard, a hairstylist, helped McCluskey put up this year's tent. "It's really two tents, one on top of the other; they're each $300 from eCanopy and come in a small bag. Simon tied them to the ground with extremely complicated French sailor knots," she says.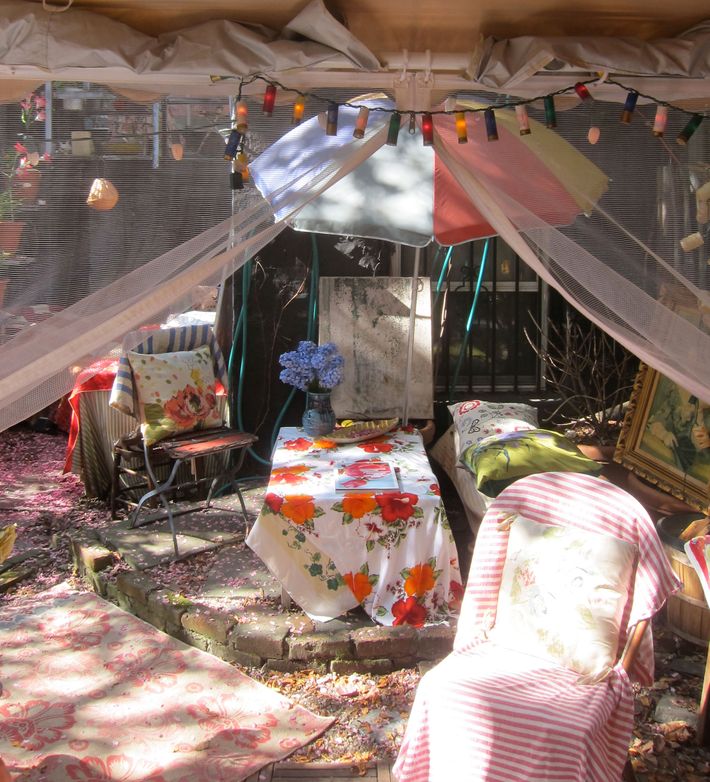 "It was the weight of the snow that toppled the first tent — this is the third — but we learned our lesson and made sure to have steel poles, not breakable, rubbishy, junky plastic stuff," McCluskey says. "We've had a wedding here; in fact, Simon and Jennifer got married here three years ago only a few months after we moved in. Simon did everything in white; it was staggeringly beautiful."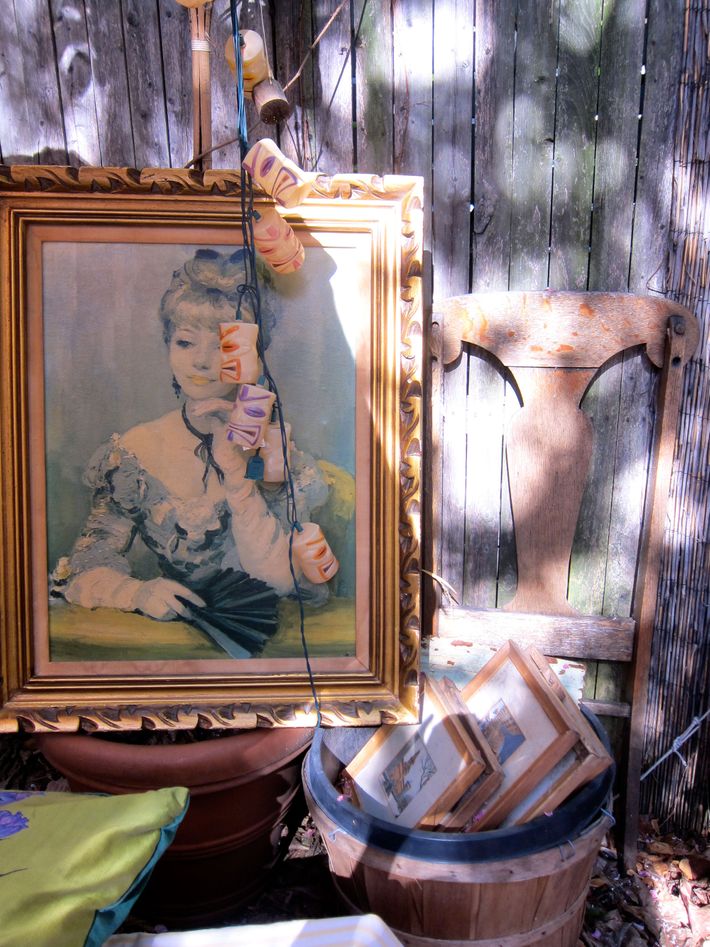 Everyone is enchanted by McCluskey and Cantelon; photographer-filmmaker Bruce Weber even made a short film about them, Wine and Cupcakes, in 2007. "It's like Rear Window a bit," McCluskey says of the garden. "We can see Galleri Sand around the corner; they love to have early-evening Champagne popping and swirly laughing parties that make the garden sound like heaven."