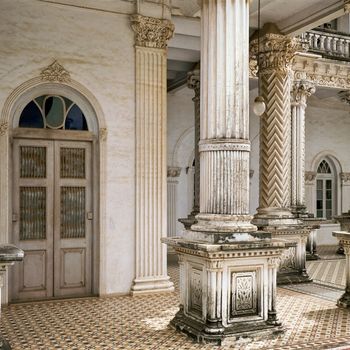 A villa in Gujarat, India, photographed by Adam Bartos.
Victoria Munroe and Emily Goldstein opened the Drawing Room in East Hampton in 2004. Their summer season kicks off with a show of Adam Bartos's photographs that range from tranquil Louse Point landscapes to views of a villa in Gujarat, India.* Also on view are Jack Youngerman's mesmerizing Baltic Birches, sculptures made with striated Baltic birch plywood, each one in its own spiral form. 


*This post has been corrected to reference a villa in Gujarat, India, rather than an 18th-century palace in Rajasthan.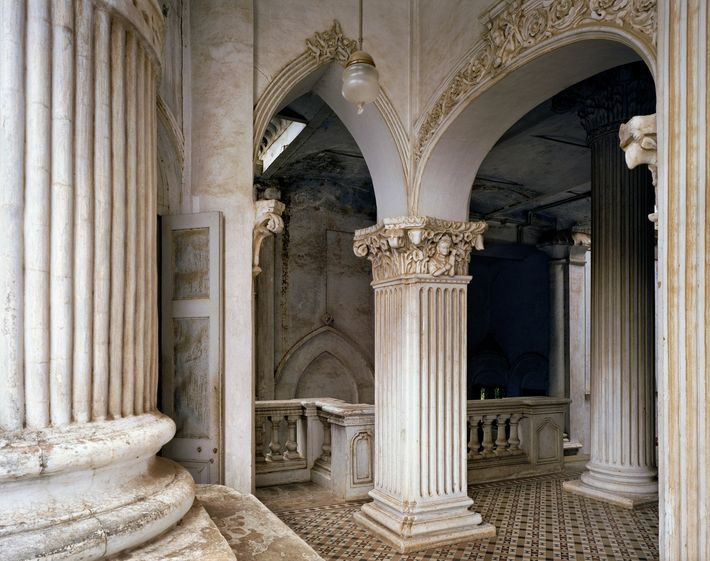 Adam Bartos's photographs are steeped in stillness; the viewer feels just the slightest bit as if he or she is trespassing in a private place, like here, at a villa in Gujarat, India.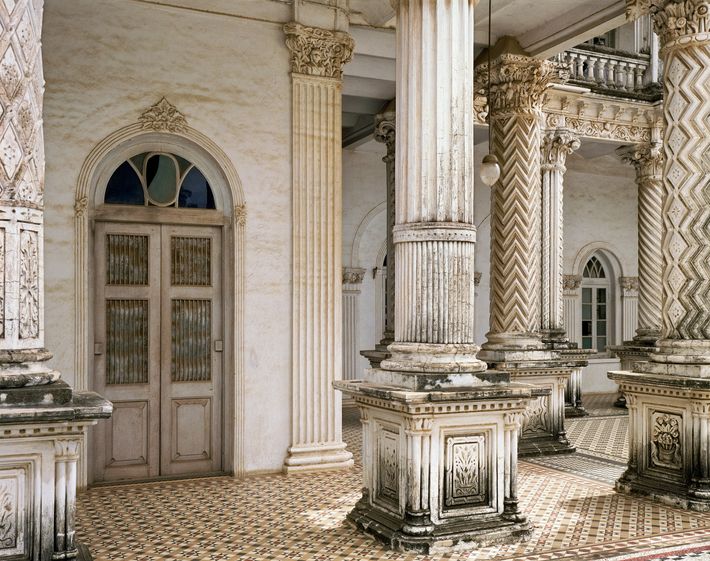 "It wasn't a place that was open to the public," Bartos says of this villa in Gujarat, India.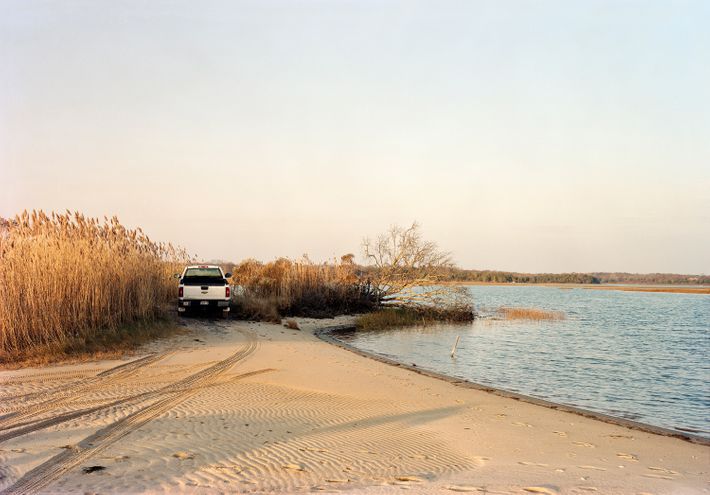 Bartos uses a large-format camera with a five-by-seven-inch sheet of film negatives behind a ground-glass plate. "It records a tremendous amount of information," he says. Of this photograph, Louse Point, November 2012, he says: "It's sort of like a paradigm of what we love about the East End." Bartos has photographed this particular East Hampton location through the seasons and over the years.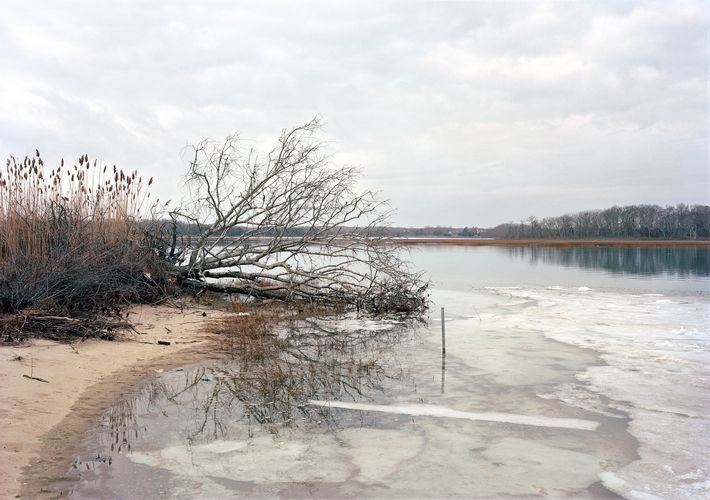 "I never seem to get past this point," Bartos said looking at this photograph, Louse Point, November 2015 (1), at the opening last weekend. He has been coming to Louse Point since he spent summers in East Hampton as a kid.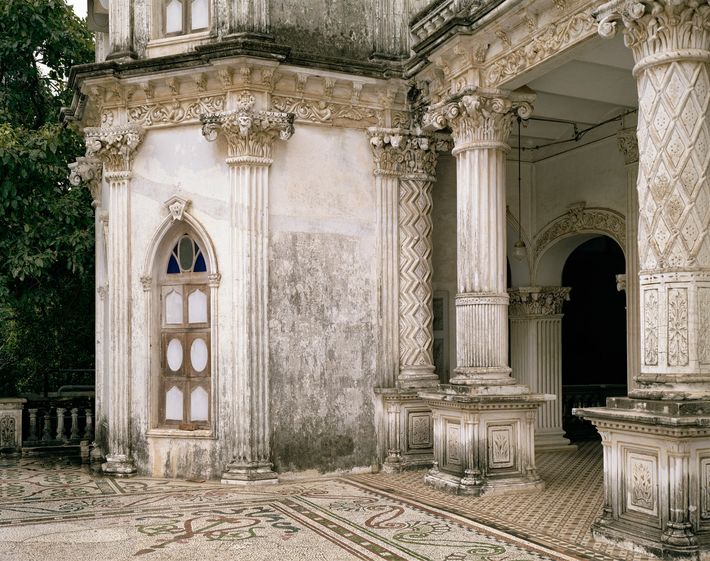 "I think the thing about using the large-format camera is that there is a sense of time in the picture," Bartos says.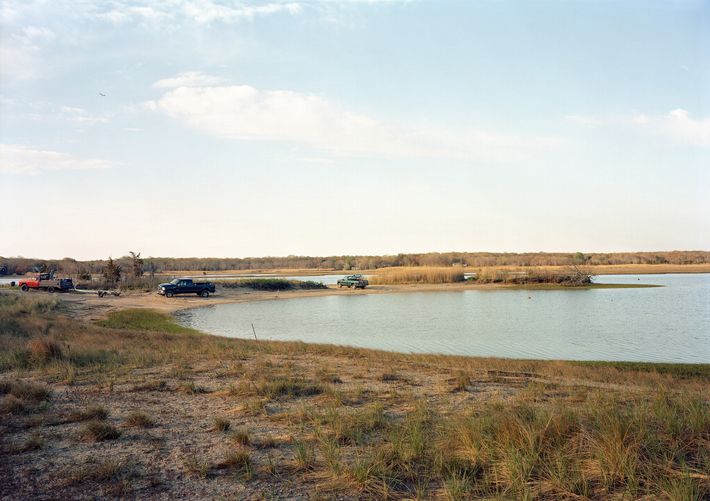 Louse Point, yet again. "It's certainly different every time," he says.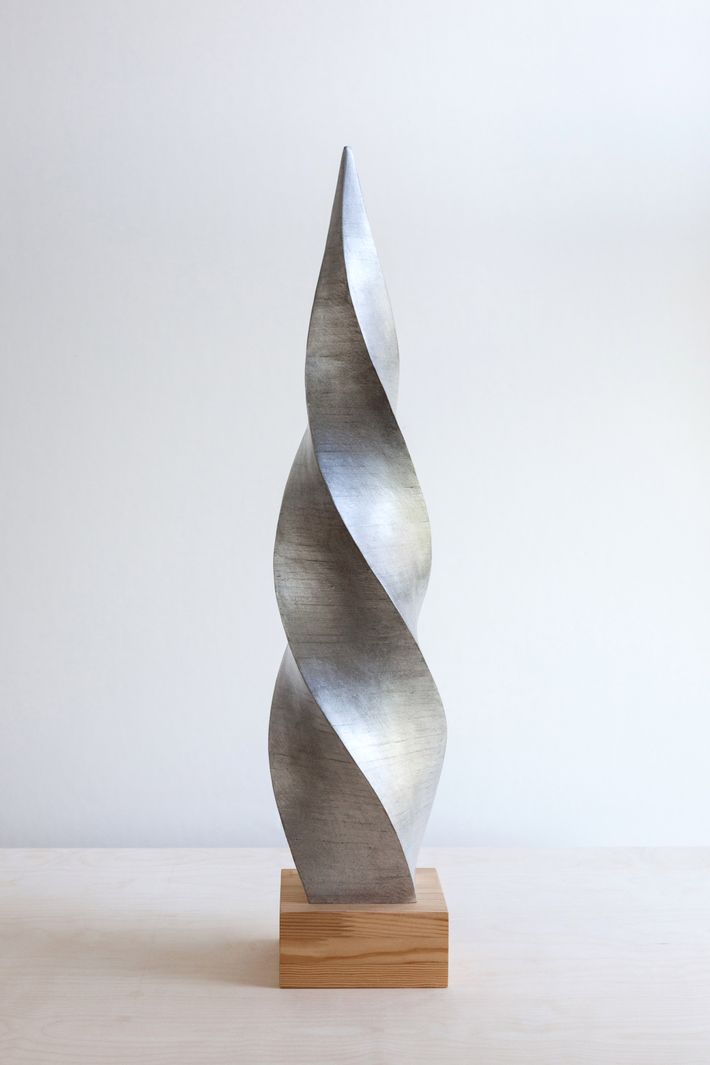 Jack Youngerman, a native of Louisville, Kentucky, went to the National School of Fine Arts in Paris thanks to the G.I. Bill. Legendary gallerist Betty Parsons found the artist and his work in Paris and urged him to come to New York. The pieces that Emily and Victoria chose for this show were done over a period of 25 years. "It's very rare I sit down and do a piece from beginning to end," Youngerman tells me over the phone. "I might work on 20 different things over a period of months and sometimes come back, and that's the case with this one." The silver acrylic finish was the last step for this piece, originally done in 1995 with no added patina.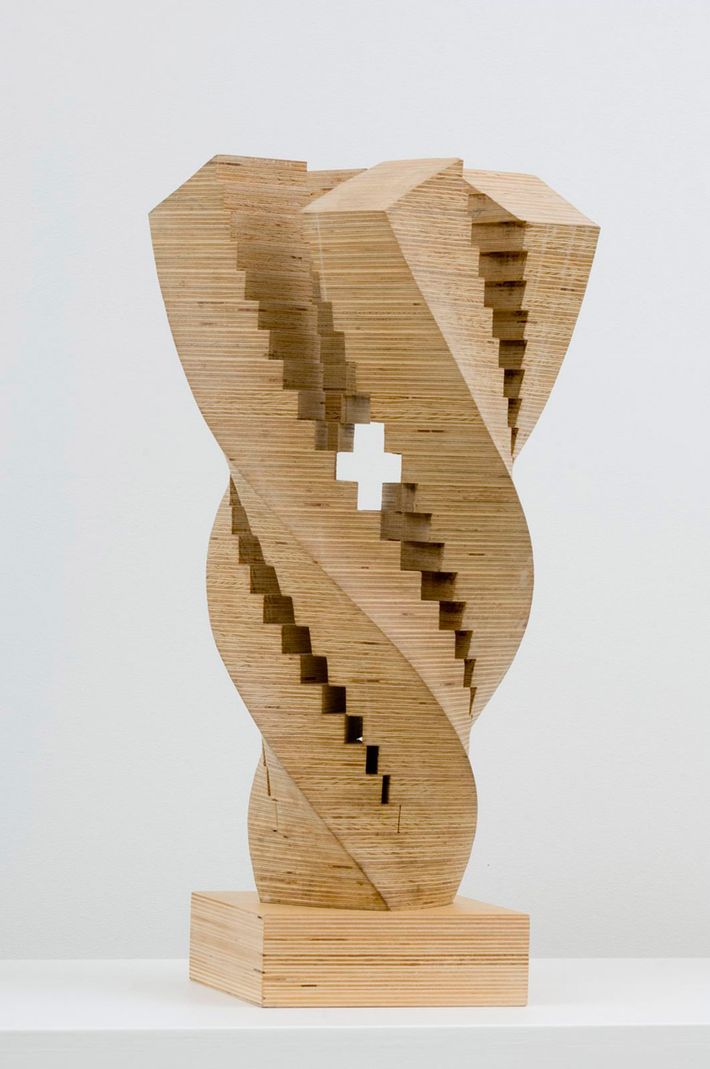 Youngerman's Step Twist seems to be twisting open as you look at it. "The word for that I guess is torsion," Youngerman explains. "I find that is an expressive shaping." After years of living with it, Youngerman said he made two changes to the piece. "I decided I would cut the top off at an angle. I made the leap — with wood, there's no going back. And things like that little cross of light that you see — I didn't plan that, but I wish I had." Currently, he says, he's doing "works on paper, paintings with a small cross right in the middle."