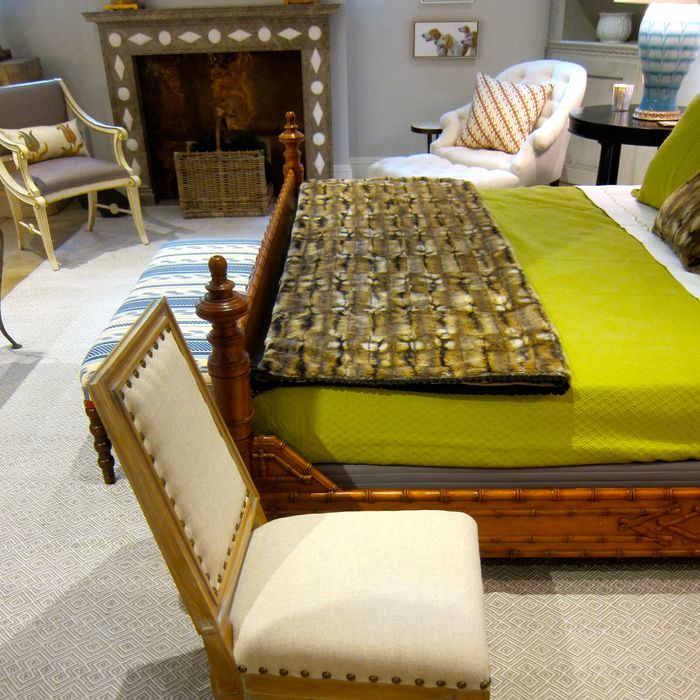 "What adds liveliness to a room," Williams explains, "is different finishes such as mahogany, lacquer, and metal."
Photo: Wendy Goodman
The paint had barely dried when I dashed over to visit Bunny Williams at her new flagship showroom, Bunny Williams Home, on 59th Street, where all her home collections are now under one roof — and for sale.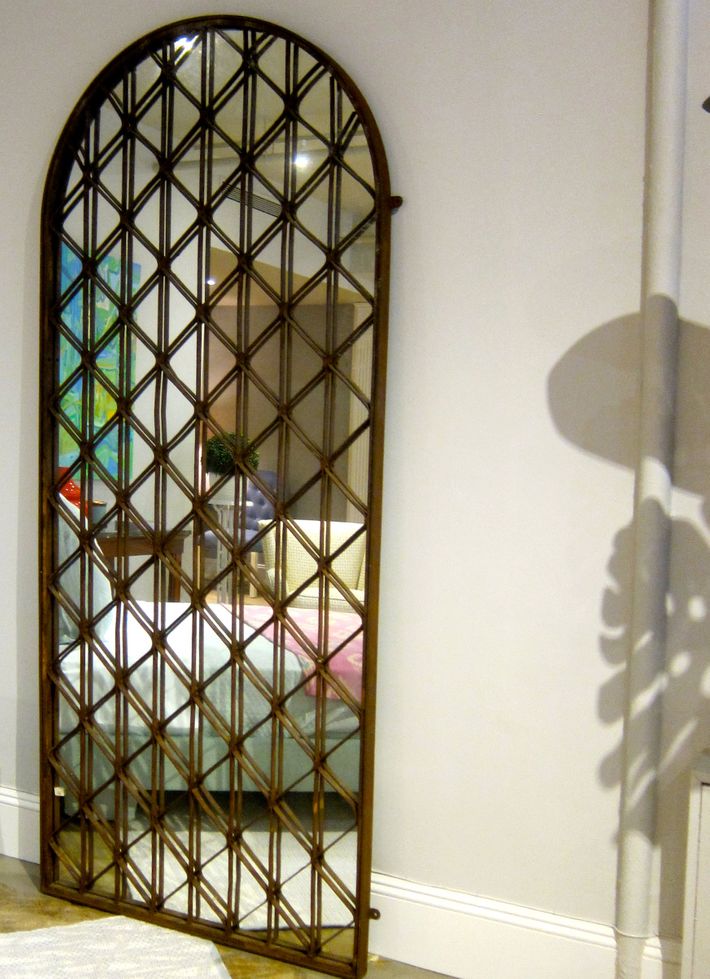 If, like me, you've ever had the treat of visiting Bunny Williams and her husband, John Rosselli, at any of their homes, you will have left with a serious case of house envy. So when I heard that she had just opened a shoppable showroom (232 E. 59th St., nr. Second Ave., third fl.) in the Fine Arts Building, I ran over there to try to corner the beloved design maven as she greeted all the visitors streaming in. The showroom is filled with Bunny's furniture, as well as rug and lamp designs that are also available to order online. But here you can get a sense of how it all lives together along with one-of-a-kind pieces that she's collected from all over the world — this mirror being one example.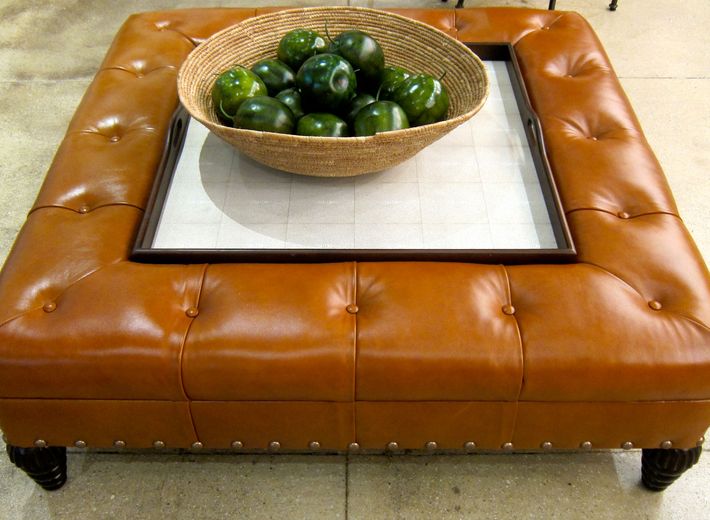 We took a walk around the 4,000-square-foot showroom as Williams pointed out her favorite pieces, and when I stopped to admire the Tray Chic ottoman, pictured here, it was no surprise to learn that this is one of her best sellers.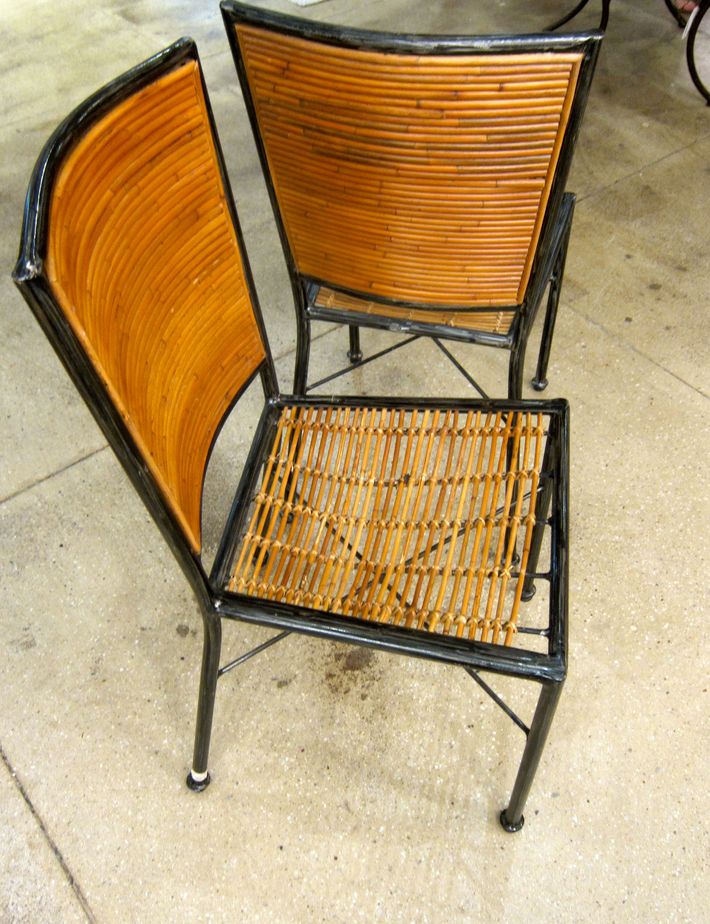 There is no formula to anything here. Every piece of furniture feels unique — as if it had been collected from the Paris flea market back when it was filled with treasures.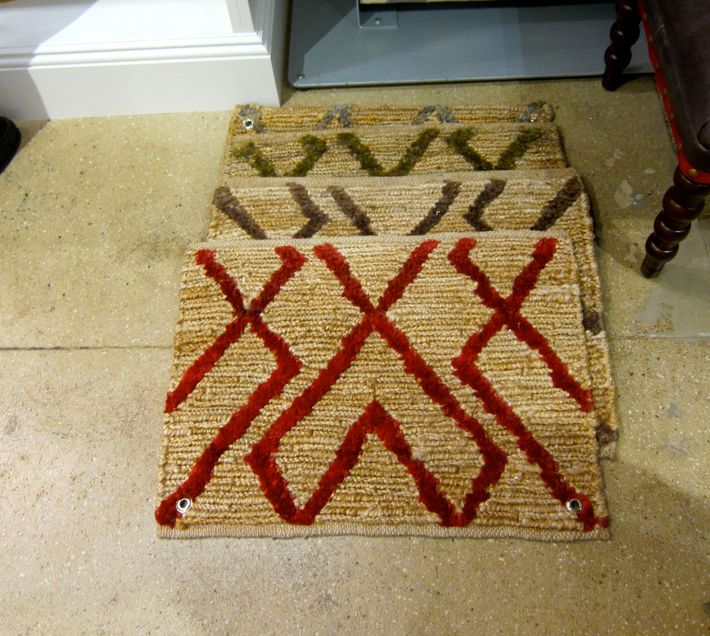 There was a jute rug in the showroom that I loved, and then I discovered it comes in these different trim colors. The red is especially tempting as it's the perfect deep, rich shade I'm always looking for. Do I need a new rug?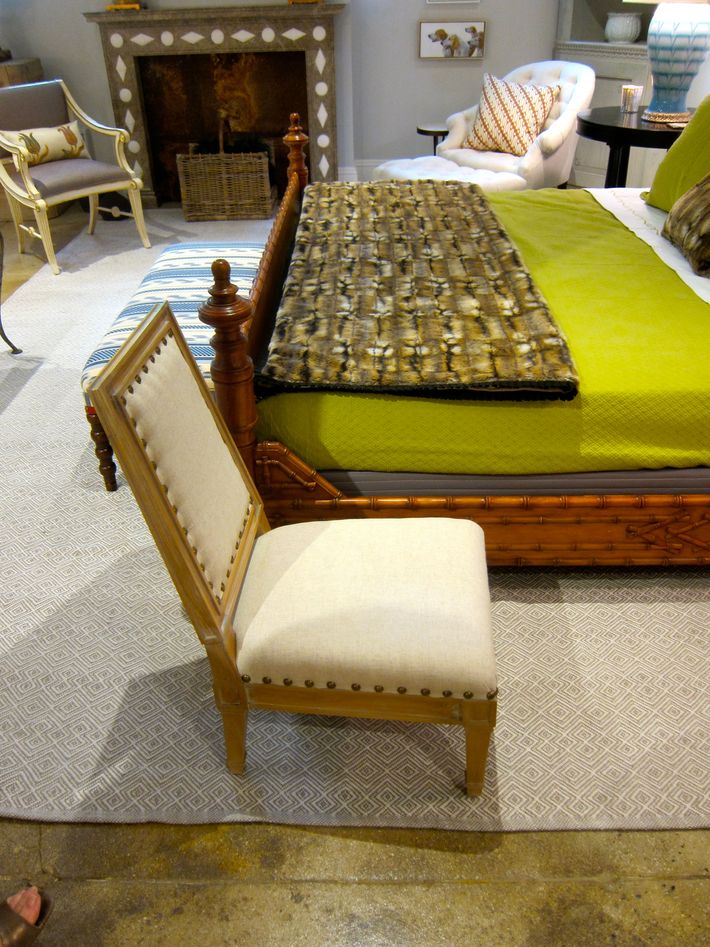 I am crazy for slipper chairs! Williams's approach to designing furniture is similar to her approach to decorating a room: "Our pieces have a quirkiness to them," she says. "You're not going to find just another English upholstered chair here — there are plenty of them — so every piece of upholstery has what I call character."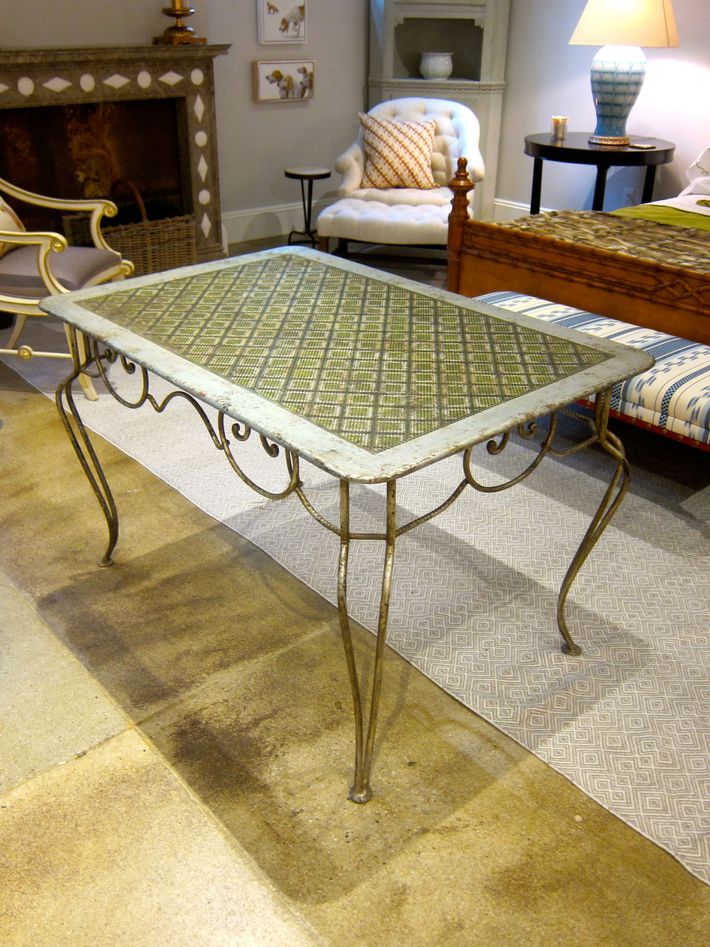 This painted metal table is another one-of-a-kind piece.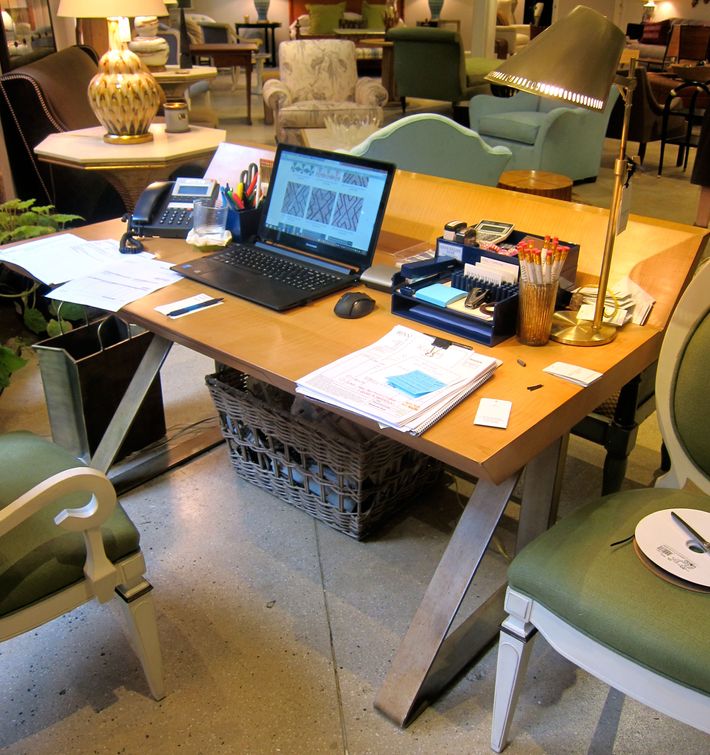 Williams had been asked about the Workhorse desk in her office so many times that she did everyone a favor and put it in her line.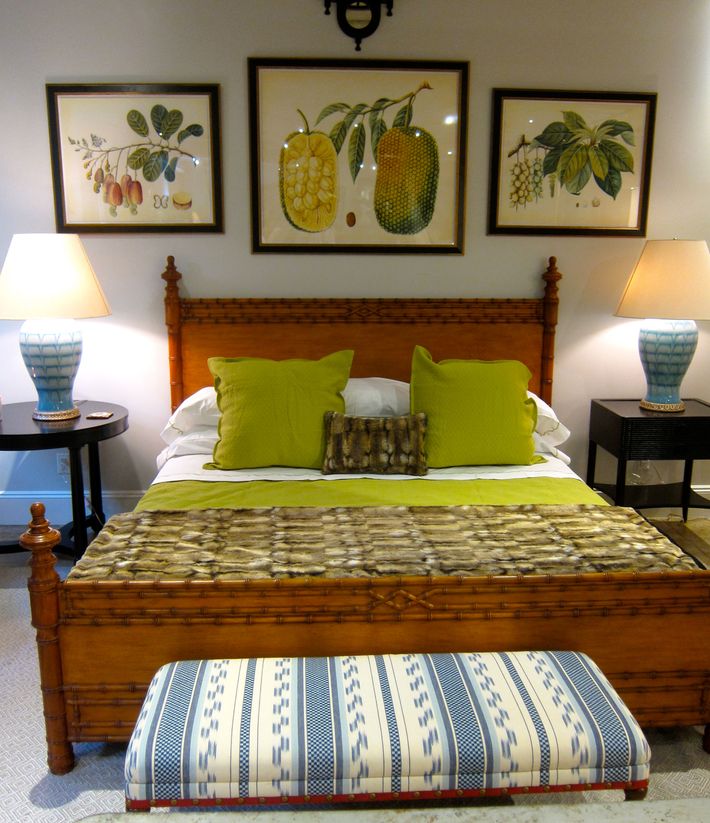 "What adds liveliness to a room," Williams explains, "is different finishes, such as mahogany, lacquer, and metal. There is a yin and yang going on, so when you walk in, you have a more interesting room."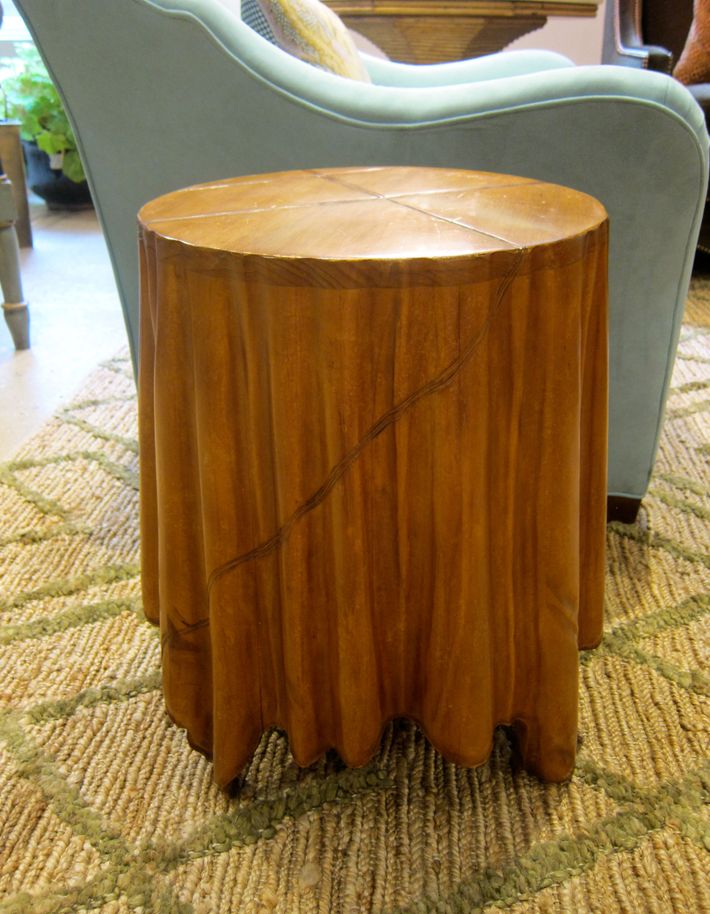 The Mini Skirt Drinks table sits beside a baby-blue Pierre chair that can be customized with different fabric — but comes in only one size. Williams firmly believes that the character of her designs is dependent on their given proportions. "I think something is a good design at a certain scale," she says. "I think there is this thing of making anything any size, and designers didn't design like that. Arne Jacobsen didn't design that Egg Chair in five different sizes."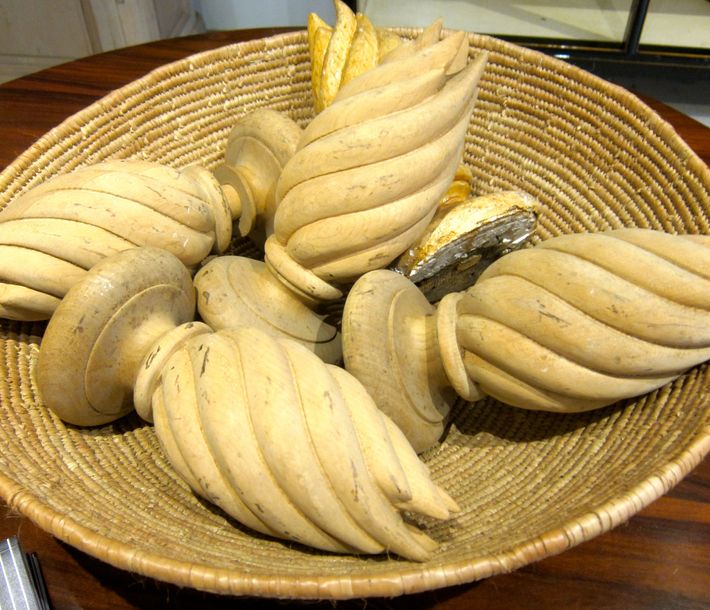 Even if you are not shopping for anything major, there are plenty of accessories to take home with you. And if you're really lucky, you might just find Williams in her new home away from home.