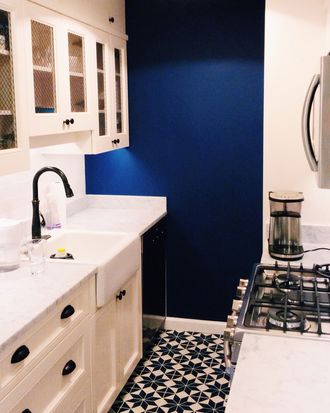 The East Village apartment's eat-in kitchen is painted in Benjamin Moore's "Down Pour Blue."
Writer Laura Neilson bought her East Village apartment in 2010. She didn't love the kitchen, but thought she could make do — until she couldn't anymore and took design cues from her favorite restaurant, Lafayette.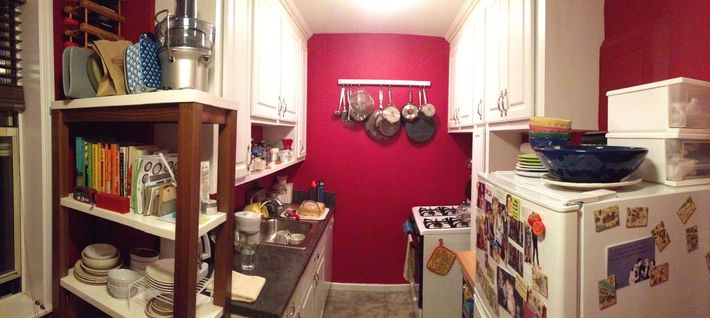 It was a little dingy, yes, but the fact that the apartment's eat-in kitchen was a separate room was a selling point for freelance writer Laura Neilson. Neilson figured that a paint job would at least put her imprint on it. "For the next three years, it all felt perfectly functional," she says. "Then my dishwasher broke, and I figured if I'm going to tear this old thing out, I may as well redo the whole kitchen while I'm at it. Once I had that thought, it was like the flip of a switch. I couldn't walk into the kitchen without hating how it looked."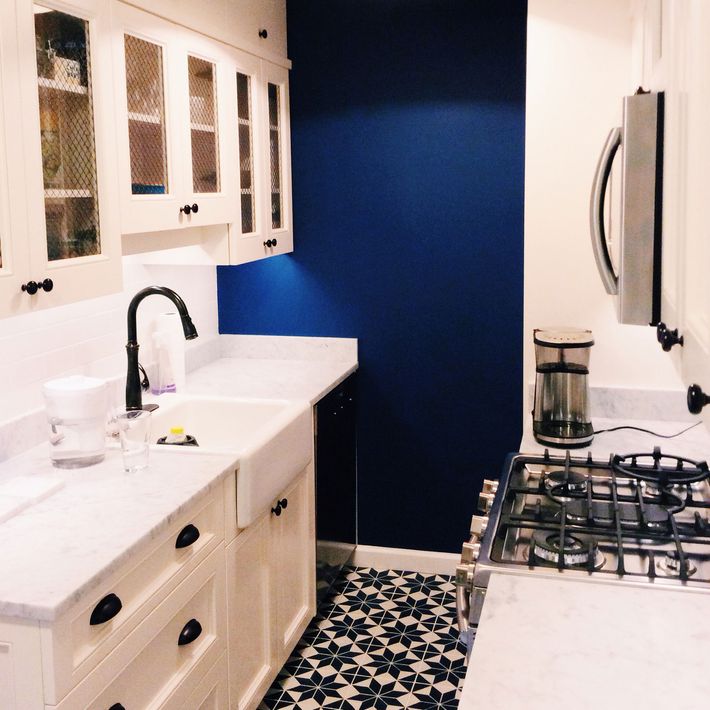 "My dad is a contractor upstate and came up with a new layout to create a better cooking and cleanup flow," Neilson says. "He told me to move the fridge inside to the far wall, replace the stove, install countertops on both sides, and knock out that narrow closet." The new palette, Benjamin Moore's "Down Pour Blue" for the far wall, and the floor tiles and marble countertops, inspired, Neilson says, by the restaurant Lafayette, made the magic happen. "Lafayette, designed by Roman and Williams, is one of my favorite neighborhood haunts," she explains. "I lived in Paris for a short period, and Lafayette is so spectacular — elegant and grand and warm at once. My tile is the same as the restaurant's, exactly!" The faucet and sink are from Kohler, and the dishwasher is by Miele.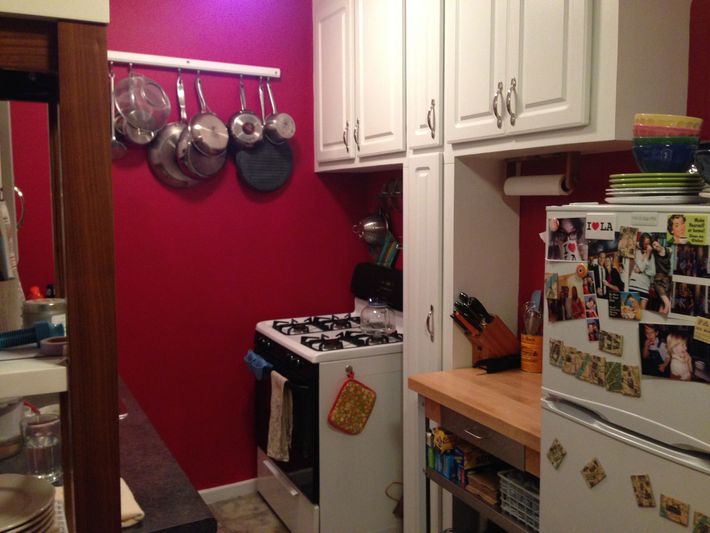 "I considered hiring a designer at first, simply because the process was so new to me, but I am pretty independent in most areas of my life, and I tend to have a strong opinion about aesthetics," Neilson says. To help realize her vision, she hired contractor Frank Wisnieski, along with Eugene Black of Materials Design Workshop, who retired after this job.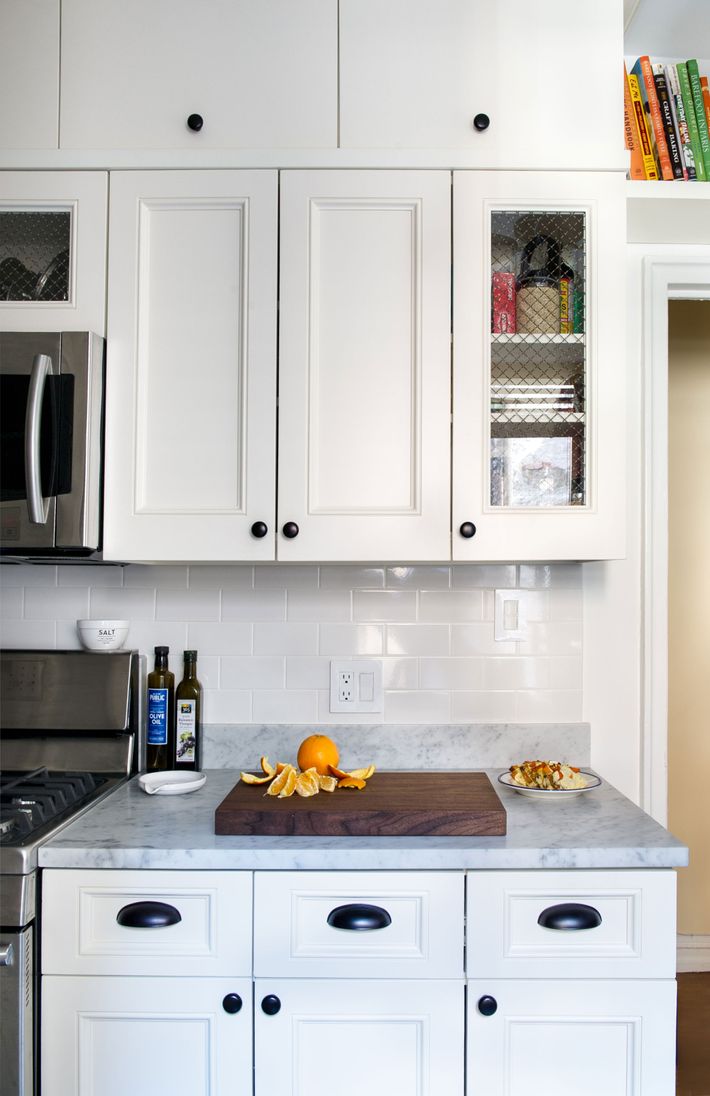 The kitchen-cabinet drawer pulls from Liberty Hardware were just some of the many ideas she had that actually came to fruition. "I had too many ideas and tangents off those ideas," Neilson says. "So I treated the project like getting dressed in the morning: Settle on one item — or in this case a design element — and then build the rest from there."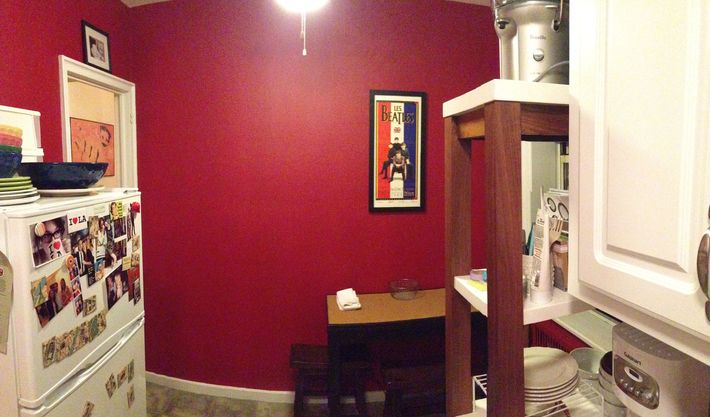 The redesign of the eat-in area was inspired by the bakery section of Lafayette. And the floors were also a major concern, which she describes as "a really ugly, vinyl-tile situation. It was impossible to tell if they were dirty, which some people would say is a good thing, but I am a total clean-freak. I want to be able to see if my floors need to be cleaned!"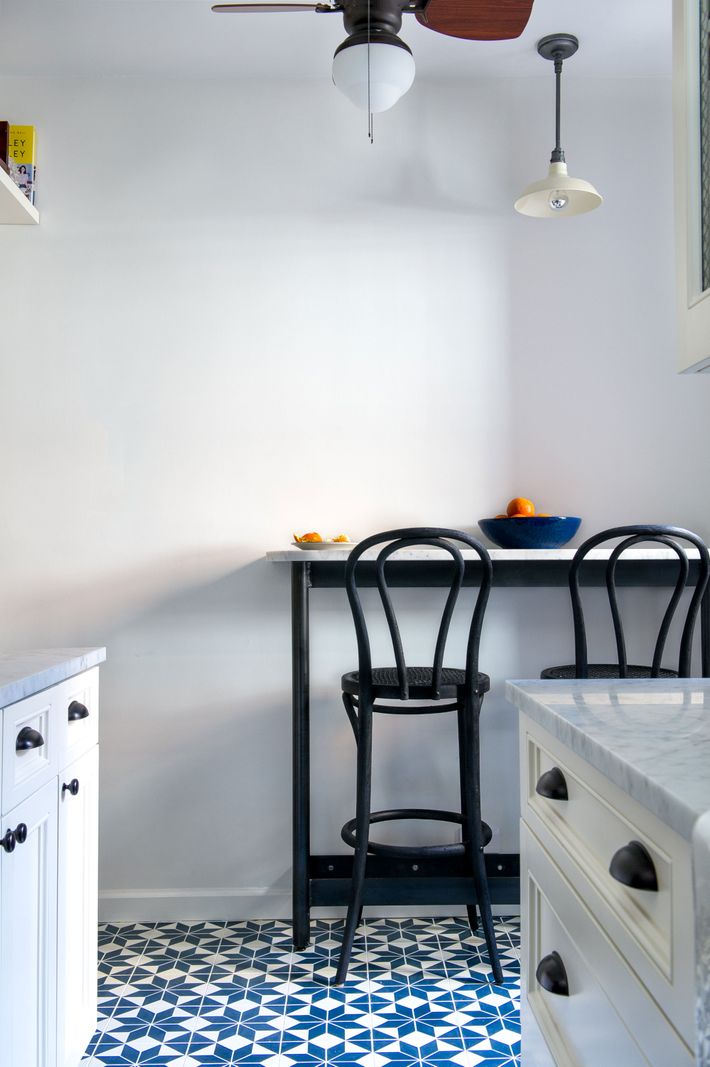 Here's the eat-in area now, transformed thanks to white walls, a new table, and stools and overhead dropped lighting from Restoration Hardware. The floor tiles are gorgeous, but getting them installed was not so pretty. Neilson says she ordered them custom from Texas, but the company made the tiles in the wrong color the first go-round, which set the renovation back by five weeks.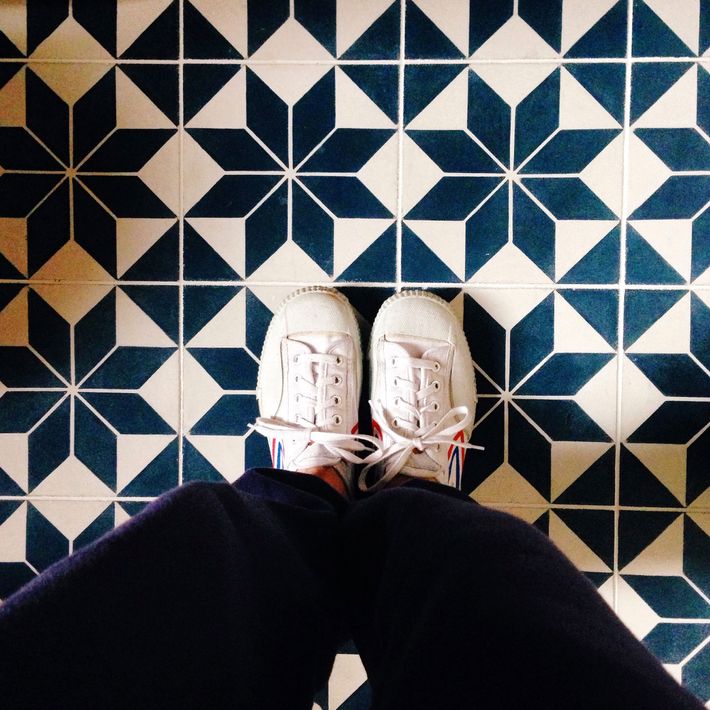 "Eugene and Frank, total gems, did what they could without the tile being there, but I am going to be honest, it was a really miserable fall for me," Neilson says. "I lived amid tools and plastic and dust-covered furniture for about three months."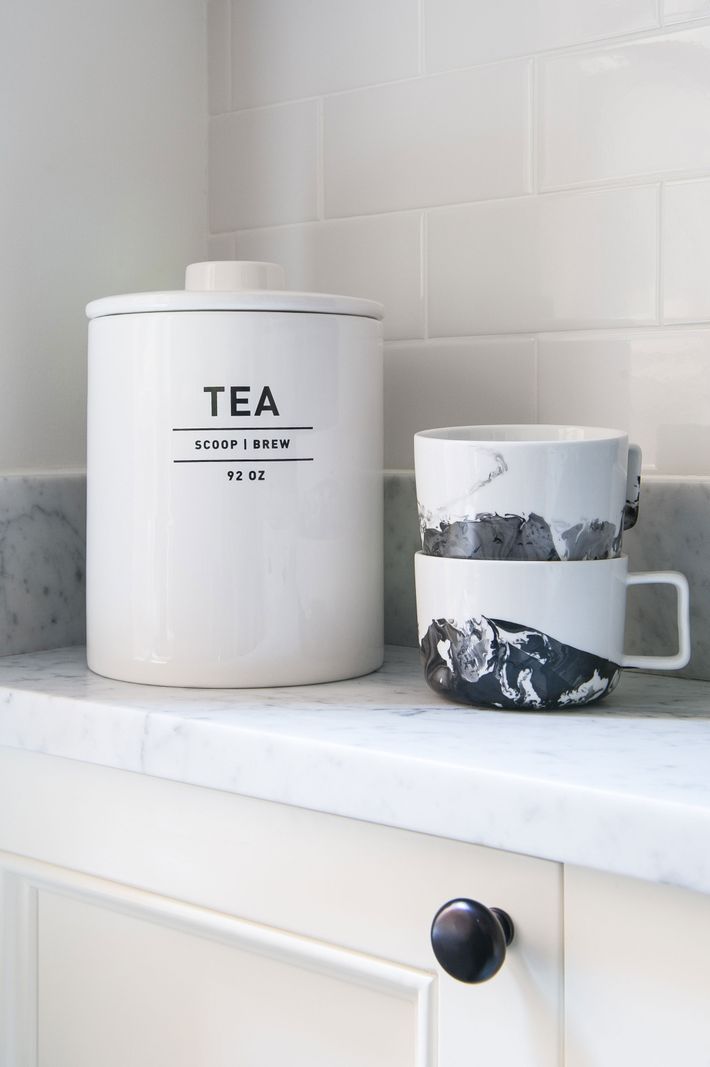 But all's well that ends well. To celebrate her lovely new kitchen, she got inspired to decorate her own coffee cups (two of which are shown here) using a simple how-to she found online that involved mixing nail polish and water. "I made all the cups on my first attempt," she says. "And it seriously only took me 15 minutes."