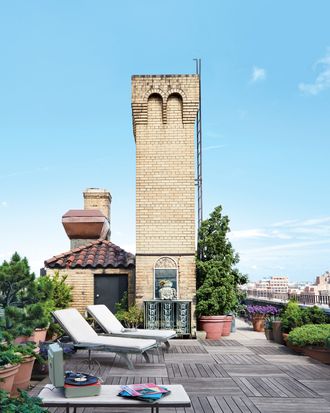 At right, Hollywood juniper and scaevola are in bloom on the rooftop.
Photo: Stephen Johnson
The couple — a literary agent and a film production designer — who own this penthouse duplex on lower Fifth Avenue began planning and planting 15 years ago, starting from a barren tar-paper expanse. (They're both gardening enthusiasts and split the work.) The greensward they've built, the size of the backyard most New Yorkers have to forgo, is in three sections, all wrapped around the apartment.
The largest is off the living room, and that's where the main deck is, with ipe-wood planking, chaises, and masses of juniper and pine and fir and boxwood, plus climbing hydrangeas for color and a Venetian campanile (all right, it's a ventilation shaft) at the center. Then a smaller terrace adjoins the kitchen, which is itself its own little rooftop hut, a countrified lean-to. Its mini-garden is planted with ferns, white begonias, and more. (This is where the couple has meals and cocktails, for as long as the weather will allow it.)
And then, from the dining room, there's an honest-to-God viewing garden, mostly for looking, although the owners do head out there sometimes in the spring. Its arrangement is more formal, filled with trees and plants from local nurseries and endless treks to the Union Square farmers' market on weekends. You won't be surprised to hear that the couple sold their country house long ago. With a garden like this, why make the trip?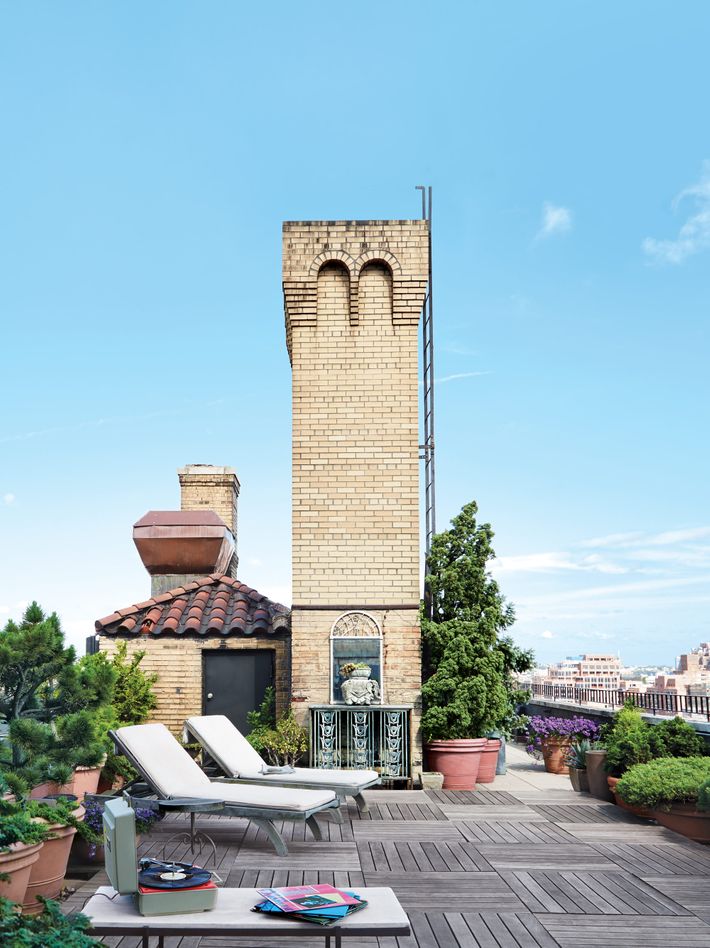 The horticultural strategy was to find plants and trees that would be low maintenance and all season, like the mugo pine on the left. The building's Italianate chimney gives a hint of a Tuscan villa. The decking is ipe wood; the lounge furniture is by Barlow Tyrie.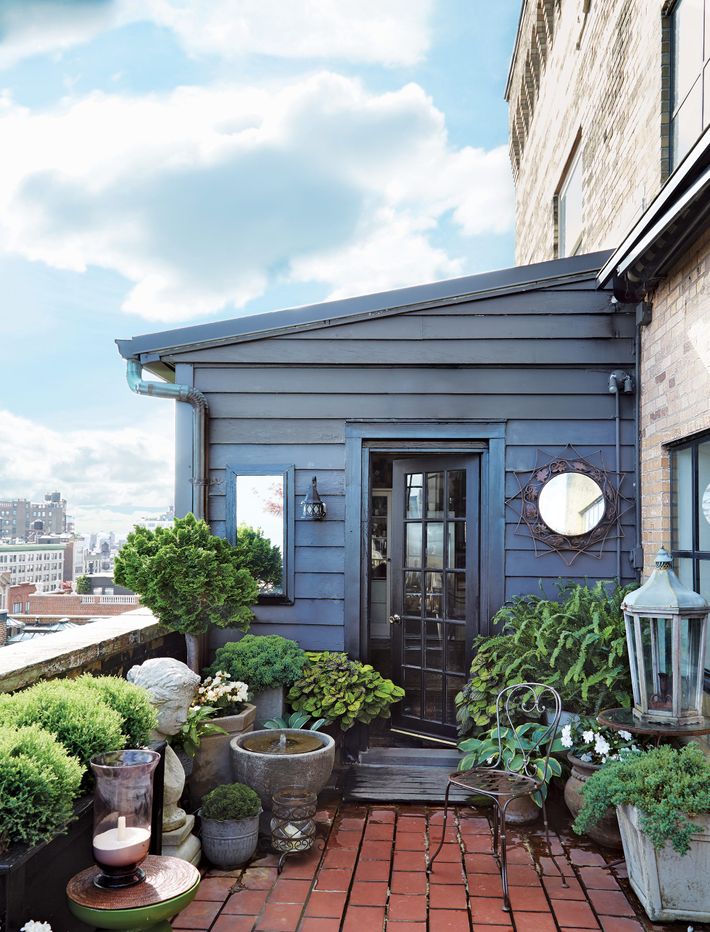 Terra-cotta pavers cover the terrace, which is filled with boxwood and hosta (a nearly indestructible plant). The goddess bust was found in Hudson, and the metal chair came from the 25th Street flea market. The small water fountain adds a little country sound to the garden.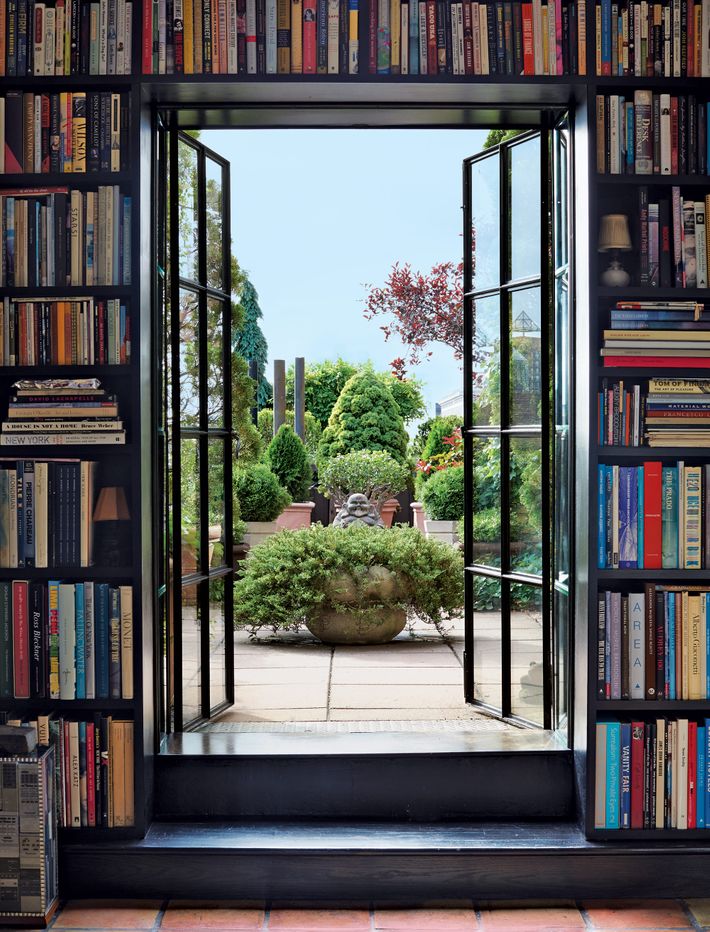 The viewing garden off the dining room is the most protected of the three areas. Even in the snow, the evergreen view is the focal point of the library/dining room.
*This article appears in the Winter 2016 issue of New York Design Hunting.