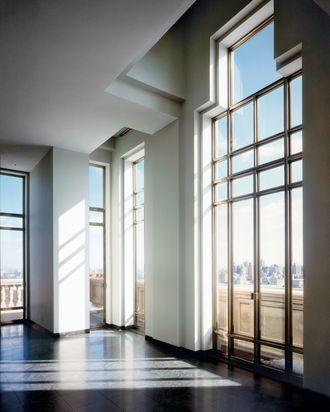 1. This business executive was closely associated with Northern California, but for more than a decade he owned this penthouse on the Upper West Side.
2. The apartment fills the 27th and 28th tower floors in one of the great Central Park West buildings, which has been home to (among many other celebrities) Demi Moore, Donna Karan, Steven Spielberg, and Diane Keaton. Redesigned by James Ingo Freed of Pei Cobb Freed & Partners, it was finished in 1994 after nine years' detail work.
3. "Everything was kind of white," recalls Roger Erickson, the broker who handled its sale. But not actually white: It's mostly gradations of pale gray.
4. Though a few pieces of furniture were brought in, the owner never spent a night here. Eventually, he put it on the market for $14.5 million and sold it in 2003,says Erickson, for "close to that." Bono bought it.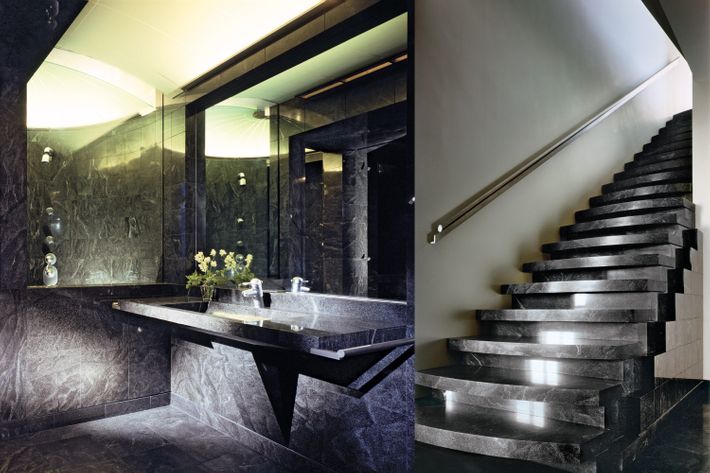 A: Steve Jobs, the late co-founder of Apple. The apartment is in the San Remo on Central Park West. "It really looked like an iPod," says Erickson. "Very clean." When Bono bought the apartment, Erickson recalls, he suggested that he'd be retaining the overall design.
*This article appears in the Winter 2016 issue of New York Design Hunting.