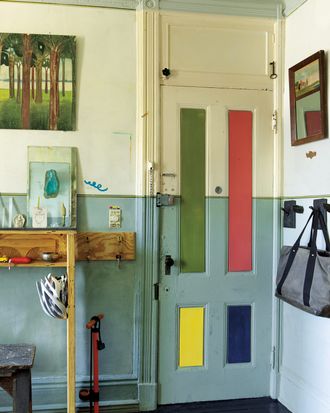 Matt Austin hand-ground and hand-mixed the pigments for the colored panels on this door.
Photo: Annie Schlechter
The decorative painter and product designer Matt Austin is a force-of-nature renovator. As a child of 8 or so, he built elaborate underground labyrinths for his pet rabbits, adding proper Roman arches once he learned about them. At 11, he drew a set of floor plans for his bedroom. In his first apartment — it was in New Haven, when he was working at the Yale Center for British Art — he tore out eight walls to open up the space, never mind that he was a tenant and didn't tell his landlord. "But it was such a better apartment afterward," he says, laughing.
Five years ago, Austin's friend John Gilliland — who knew what he was in for — offered to rent a wreck in Bushwick to him, saying he could do whatever he wanted with it as long as he didn't damage the structure. "It had been unloved for 80 years," says Austin. "I mean, I've had some pretty gross apartments on the Lower East Side, but this took the cake." When he first moved in, he gave it a good cleaning and redid the kitchen with the help of his brother, Clayton, who is a top ornamental plasterer, and his friend Marcus Santora, a furniture builder. But he's far from done, and the project may never end, Austin admits, because "I can't sit still with it. I just have to constantly redo it." Lately, clients like Marc Jacobs president Robert Duffy have increasingly taken up his time. But there are still plenty of opportunities he sees at home. "I keep thinking, What's next? I need more space to do …" A pause, while he mulls. "I would like to do the whole building." Note to Austin's landlord: Stand back.
*This article appears in the Winter 2016 issue of New York Design Hunting.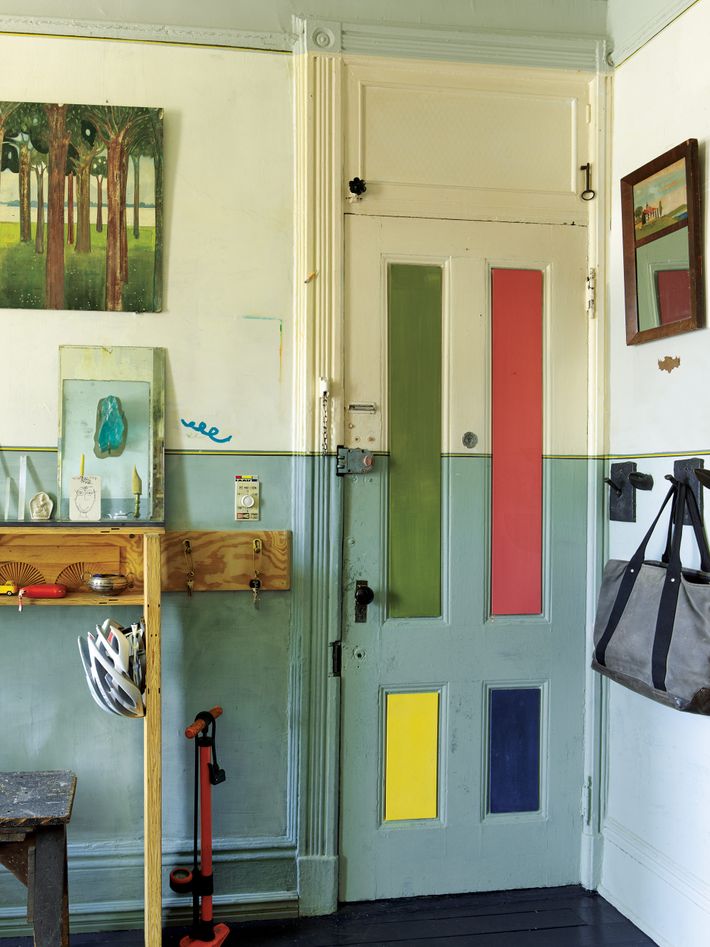 The painting is his own interpretation of a Botticelli landscape. There's nowhere to put a foyer table, so his friend Marcus Santora built the plywood cubby as a drop point for keys and other pocketables. The colored panels on the door are a very recent addition. Austin hand-ground and hand-mixed the casein pigments, which he gets from Kremer Pigments. "They have all the old formulas," he says. "That place is my paradise."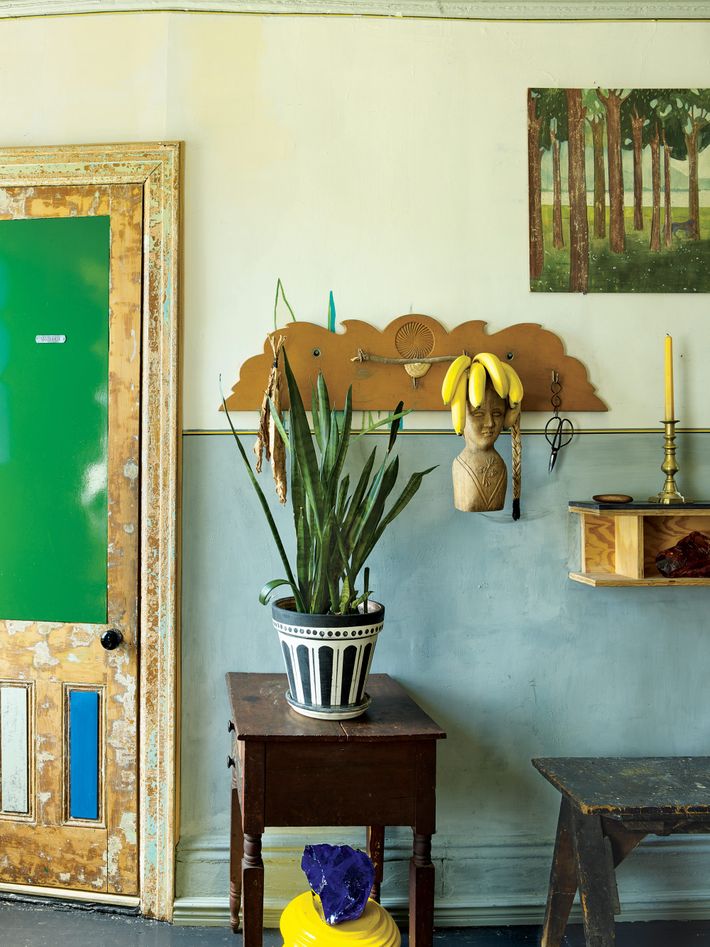 Austin carved the wooden bust (topped with a bunch of bananas) from a tree that fell in a friend's yard.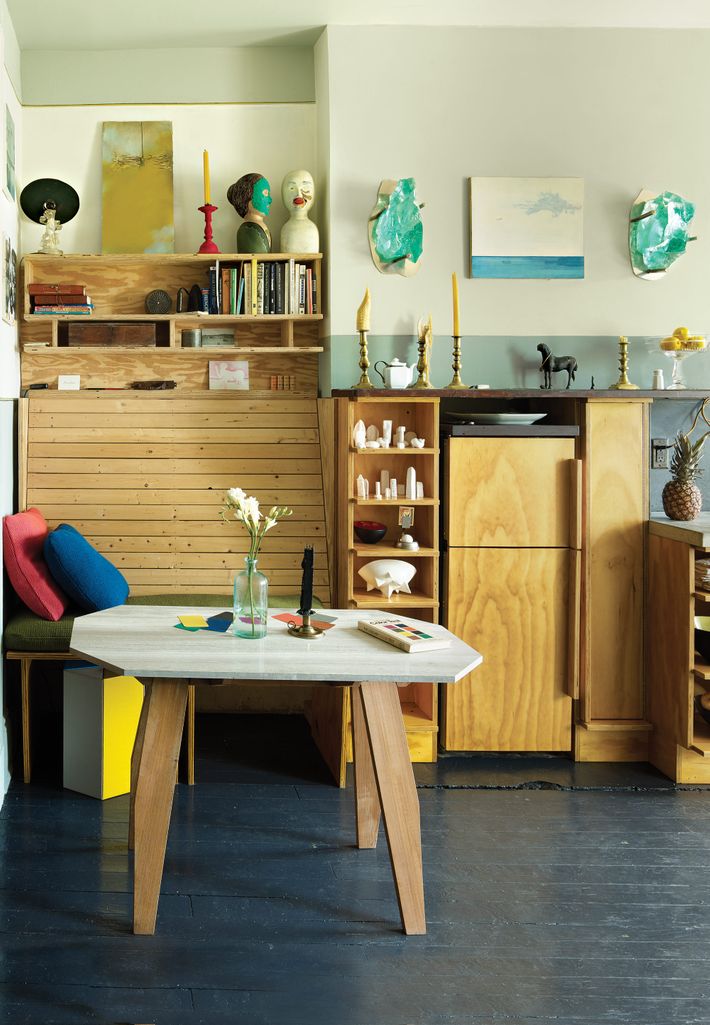 The sconces are unique signed pieces made and sold by Matt Austin Studio. Embedded LEDs glow through hunks of slag glass set like giant gems. The table, of Austin's own design, has unpainted mahogany legs and a zebra-limestone top. The small, plywood-covered fridge matches the rough shelving.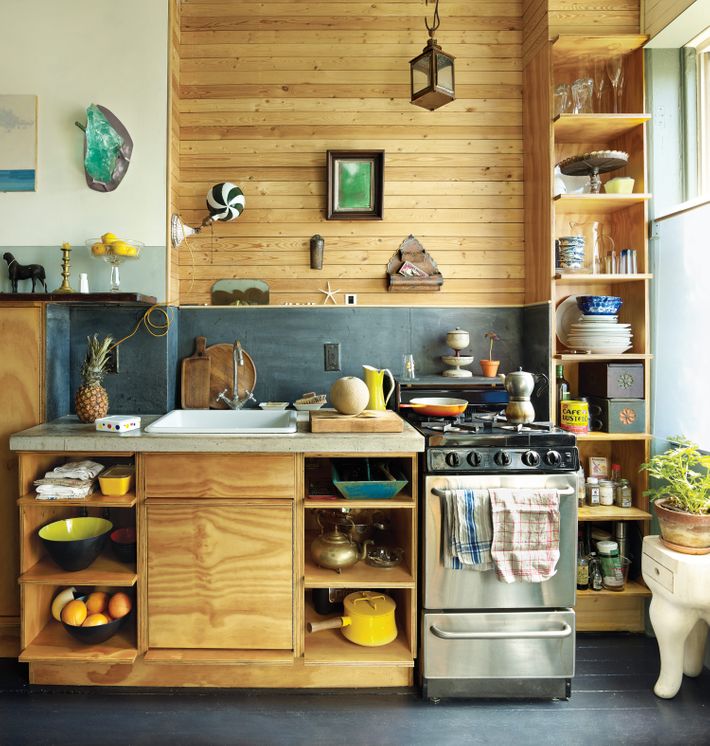 The slate for the backsplash was cut from Yale University renovation castoffs.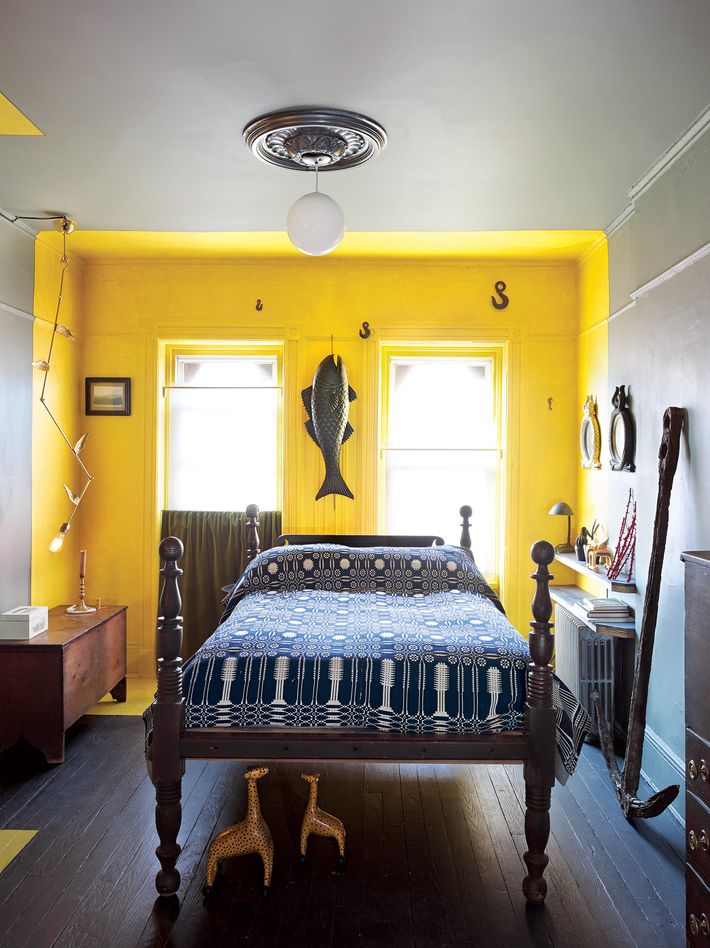 In the bedroom, the paint was the defining detail: "I thought, well, my head rests on a pillow at night there, so I want my dreams to be golden dreams — sort of my halo." His "Icarus" light fixture was gold-plated by Epner Technology, a firm that does similar work for NASA. The fish above the bed was carved by Austin, inspired, he says, by a 19th-century Cape Cod weather vane. The little carved-wood giraffes are another Austin project. The whaling-ship anchor was bought online from a guy in Massachusetts who found it buried in his backyard.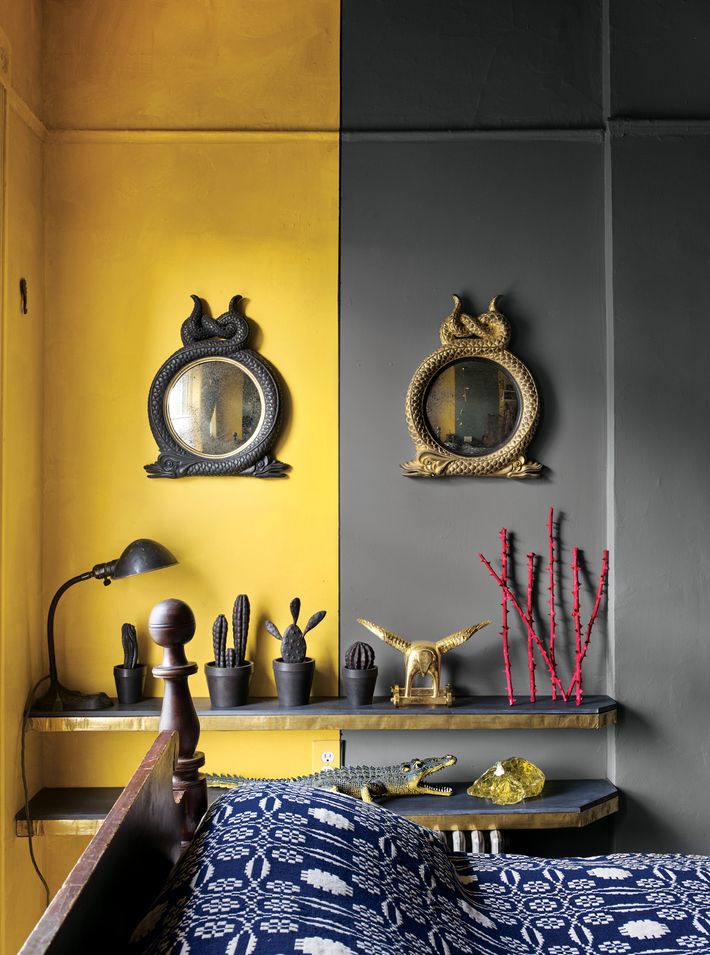 The "Double Dolphin Girandole" mirrors, also from Matt Austin Studio, are framed in 23-karat gold leaf and hand-rubbed with graphite casein. Austin saved and set aside these very old rosebush branches for years, he says, "with exactly this red in mind."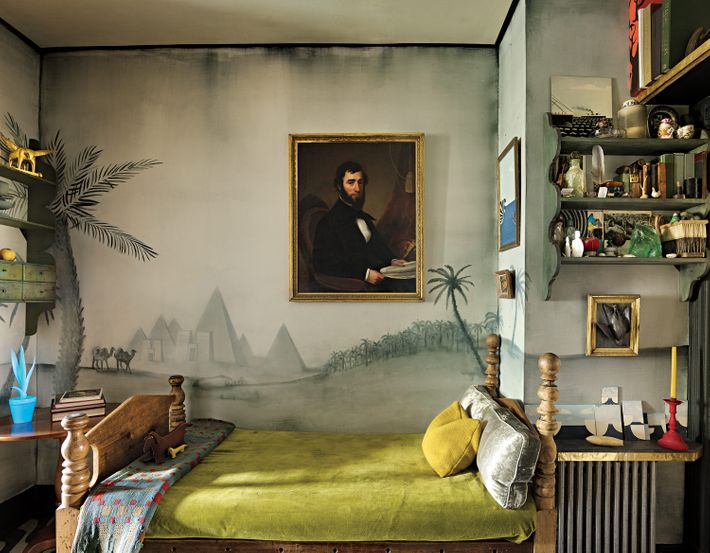 Austin painted the mural in the office–guest room. "If I owned the apartment, I would have done a fresco," he says. The four-poster bed came out of a family member's attic. The portrait of Senator Willis R. Austin of Connecticut, a great-great-uncle, is also an heirloom.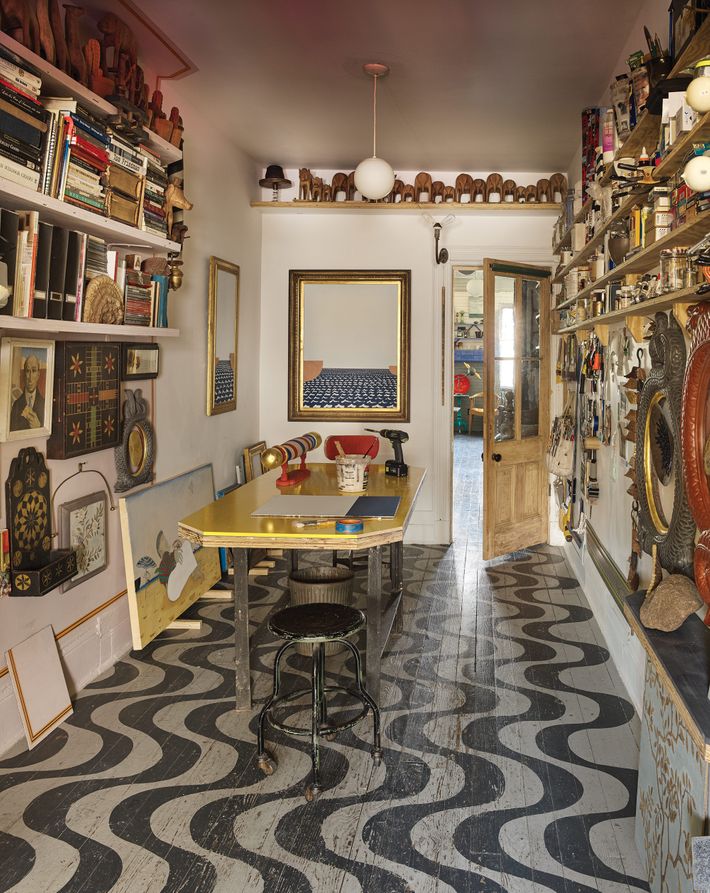 The studio floor's classic serpentine pattern was cooked up on the spur of the moment. "I was having my 40th-birthday party, and I had 65 people coming over, and I thought, This floor needs something. So in eight hours, I painted that."