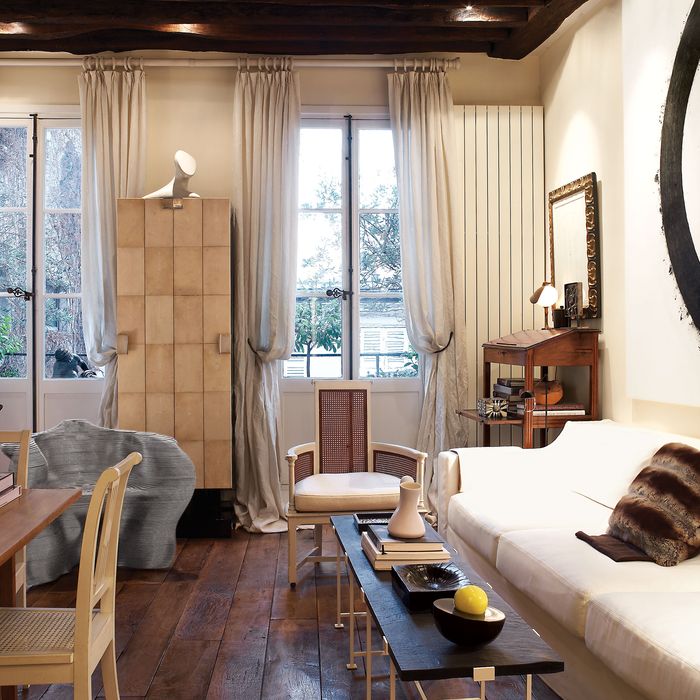 A painting by Takesada Matsutani hangs above an India Mahdavi sofa in the living room.
Photo: Eric Laignel/Courtesy of Juan Montoya
Juan Montoya was on his way to Charles de Gaulle when "a good friend called me up to say he had found 'a jewel of an apartment.' " He agreed to stop in for a five-minute look. Despite the fact that the Rue Jacob apartment, in the Sixth Arrondissement, was "completely destroyed, and all chopped up into little rooms that didn't make sense," he was taken with its 14-foot ceilings and two "wonderful doors" that open onto a terrace. "I was able to analyze the space, make sense of it, and said, 'I'll buy it.' "
He realized it was a good idea for him to have a place in Paris, as he has so many clients in Europe, and it's a convenient stopover for trips to Sweden, where he and his partner, Urban Karlsson, go during the holidays to visit Karlsson's family. (Montoya ends up staying here four or five times a year.) He's since transformed it into a livable one-bedroom, restoring the original 18th-century wood beams in the living room and adding a wood-paneled galley kitchen. Montoya puts it simply: "The Bogotá apartment reflects Bogotá, and the Paris apartment reflects Paris."
The living room (above): A painting by Takesada Matsutani* hangs above an India Mahdavi sofa. The slate coffee table and the sharkskin cabinet between the windows were both designed by Montoya. The curtain fabric is by Dedar.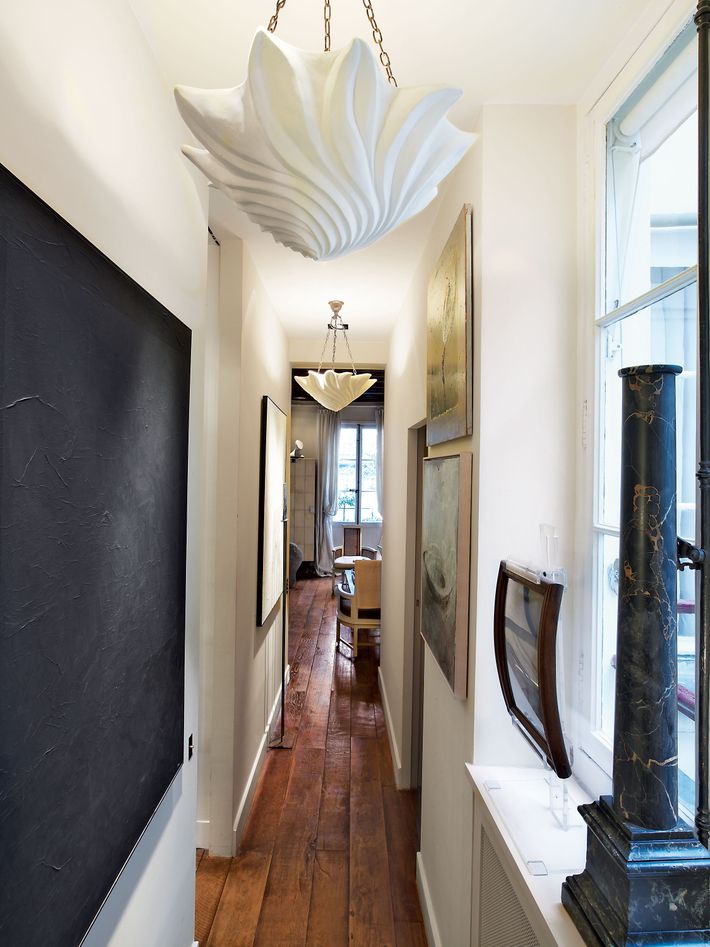 The hallway: The floor is 18th-century recycled wood. The white-plaster light fixtures are by Manuela Zervudachi.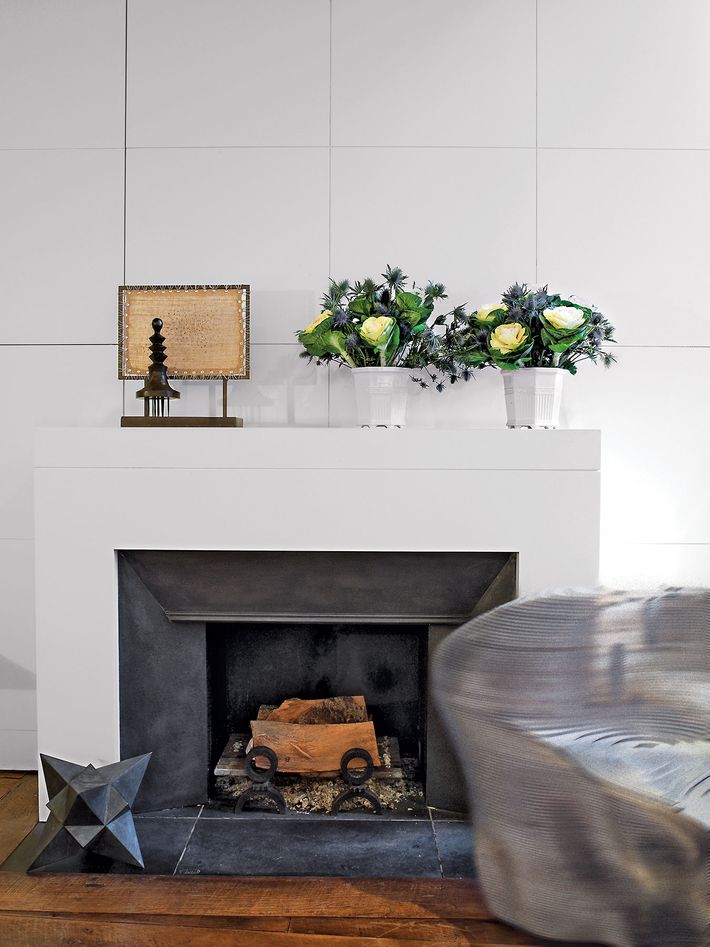 The mantelpiece: The aluminum Slice chair by Mathias Bengtsson was bought at Barry Friedman.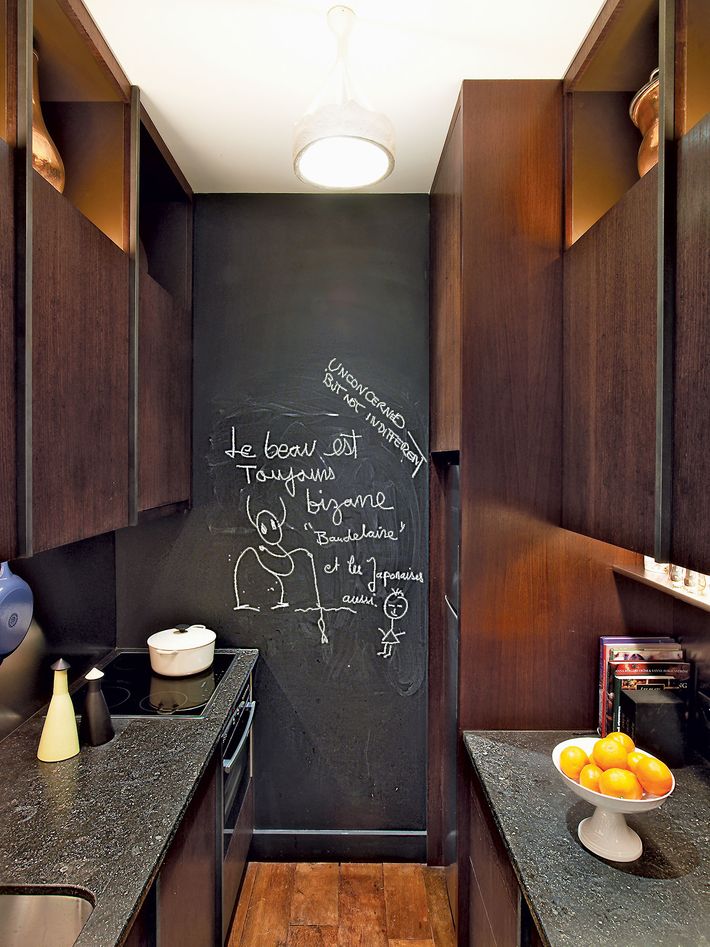 The kitchen has a blackboard wall.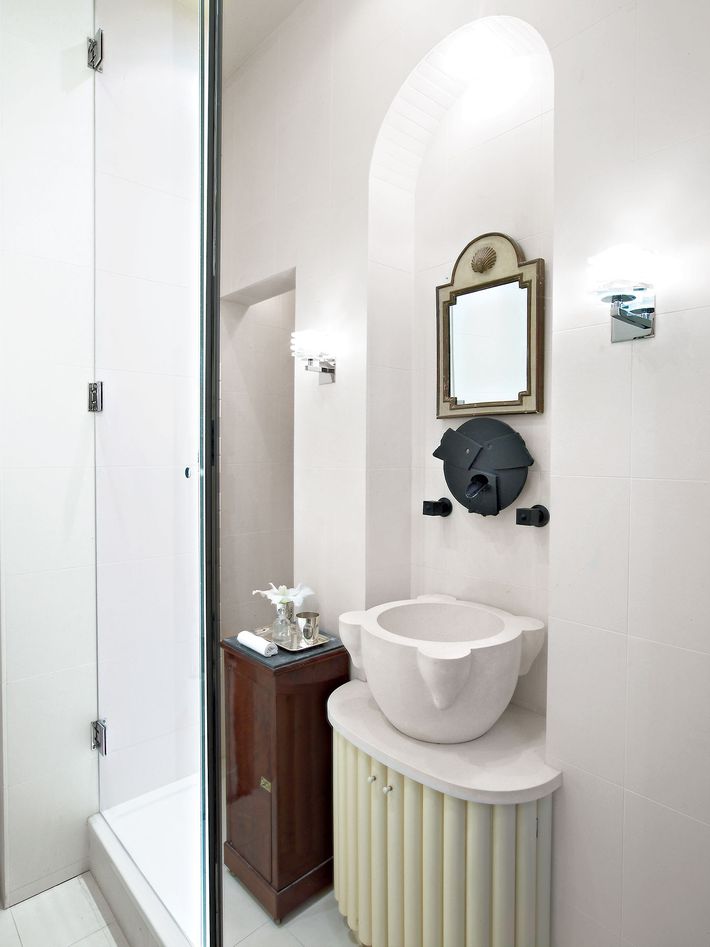 The bathroom: The sink was custom designed by Montoya.
*This article appears in the October 5, 2015 issue of New York Magazine.
*An earlier version of this article misspelled Takesada Matsutani's name.