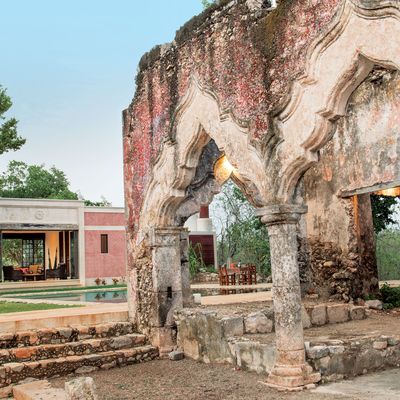 The view toward the pool house.
Photo: Helena Ökvist
Fine artist turned furniture and interior designer Laura Kirar was at a wedding in Mexico's Yucatán Peninsula with her husband, Richard Frazier, when they decided to take a drive. "We saw a smokestack in the distance, so we went to see what was there," Kirar recalls. "We found what looked like an abandoned hacienda; we climbed the stone walls and saw these beautiful ruins." The couple wandered around the property, when "suddenly there was a sun shower, and, I'm not kidding, a rainbow appeared. I said, 'This is a sign we should live here.' "
Kirar and Frazier, who live in a Williamsburg loft, now visit the 40-acre Hacienda Subin, outside of Mérida, several times a year. On Saturdays, they go into the city for the Slow Food market. "We buy organic eggs, tamales. You can even get a decent bagel made by a Chicago expat," Kirar says. She and Frazier built a pool and a two-bedroom pool house; they are staying there while they renovate the main buildings, a 1730s house and an 1890s former sisal factory that will hold a gallery and performance space. "It's a future concept that awaits a roof," says Kirar.
View toward the pool house (above): Kirar and her husband, Richard Frazier, built a pool and pool house, which they're living in while they renovate the main structures. "But we really live outside," Kirar says, "and have all our meals under the trees by the pool."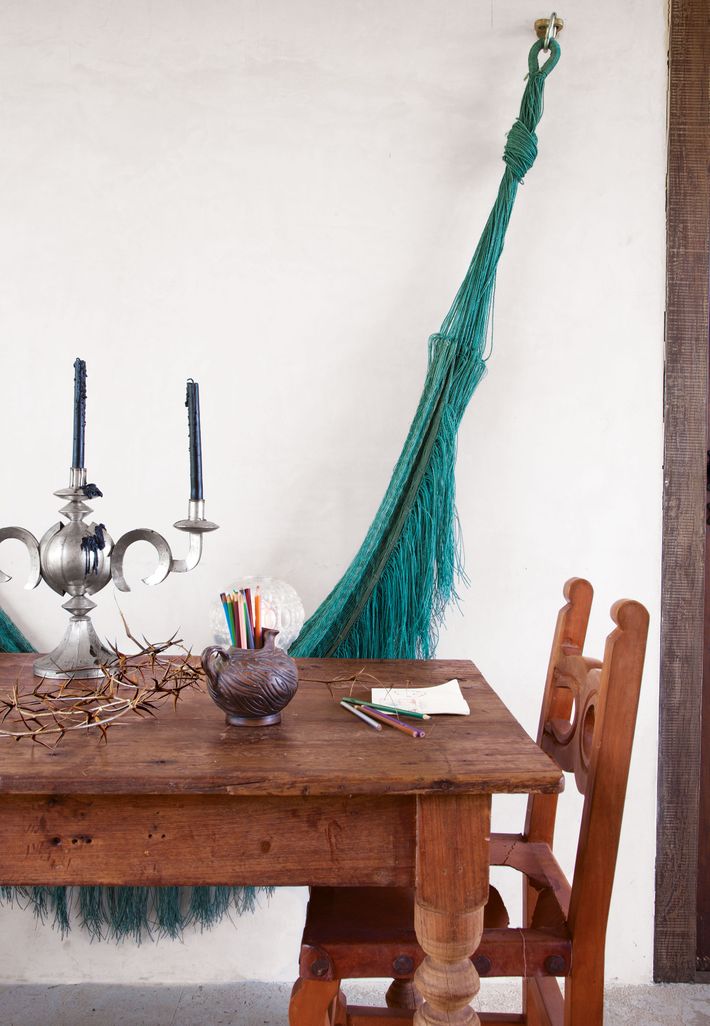 The main room: Throughout the house are locally made hammocks.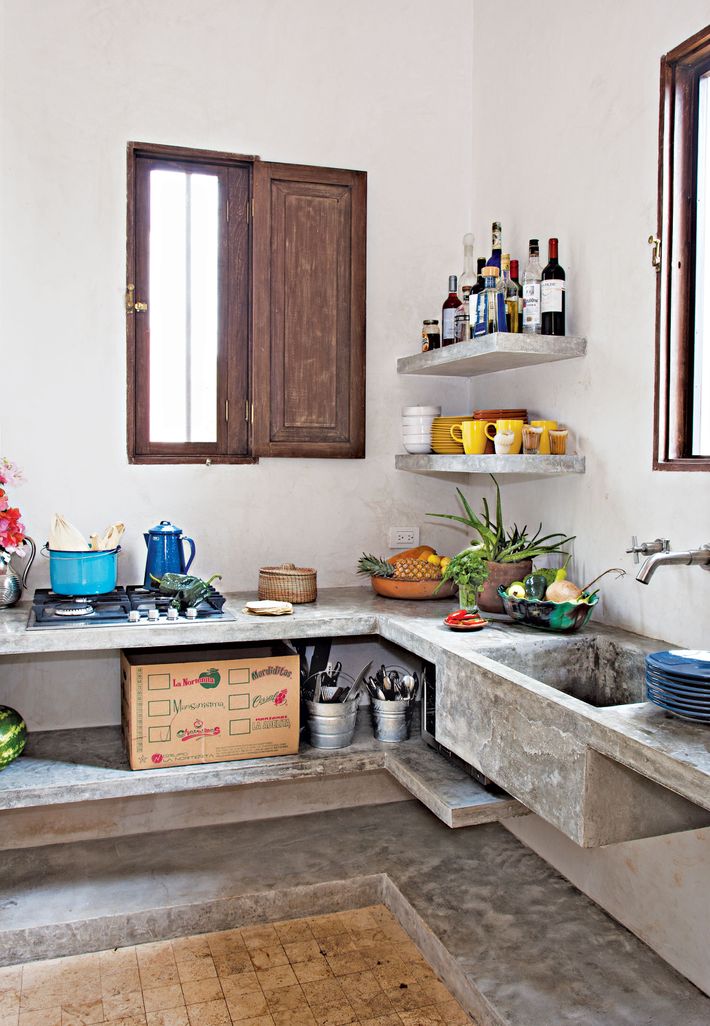 The kitchen: The counter sink is made of polished gray concrete. "It was poured in place over a wood mold and rebar," Kirar says.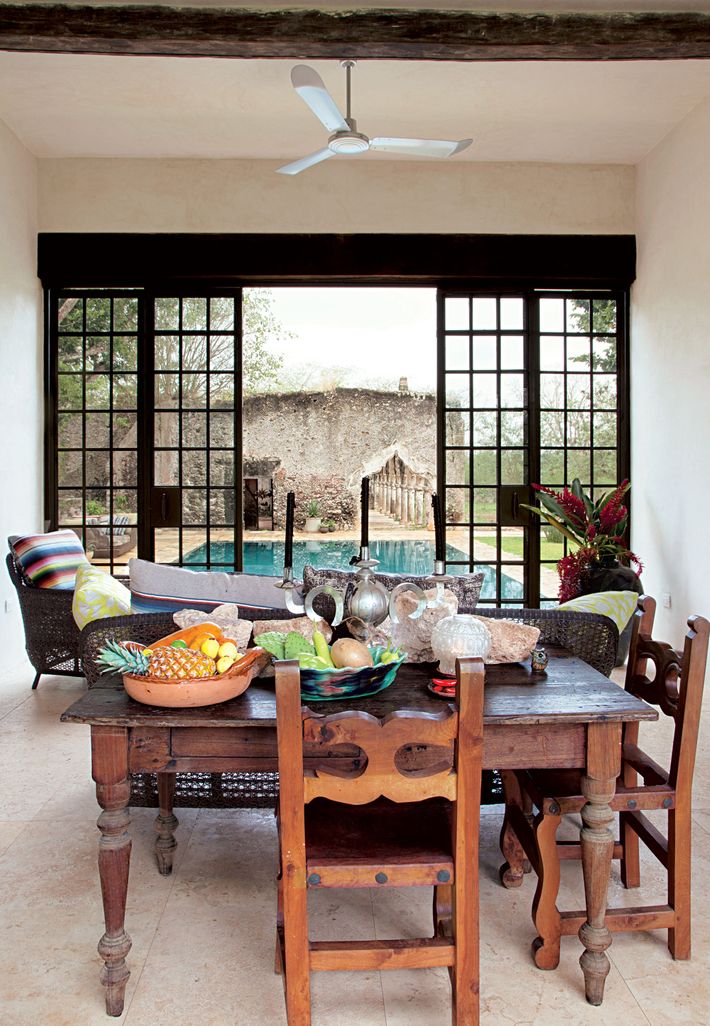 View toward the pool from the main room: Behind the dining table is woven furniture designed by Kirar.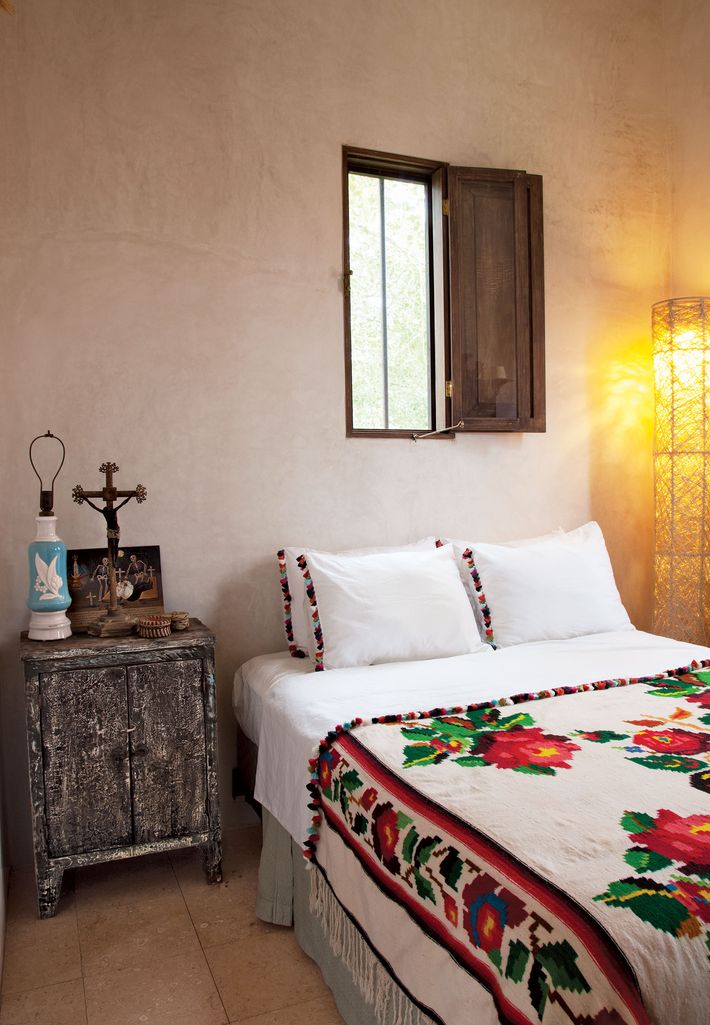 The bedroom: The bedcover is from the '60s, and the embroidered sheets are Kirar's designs. The standing lamp by the Mérida collaborative Takto is made of sisal string.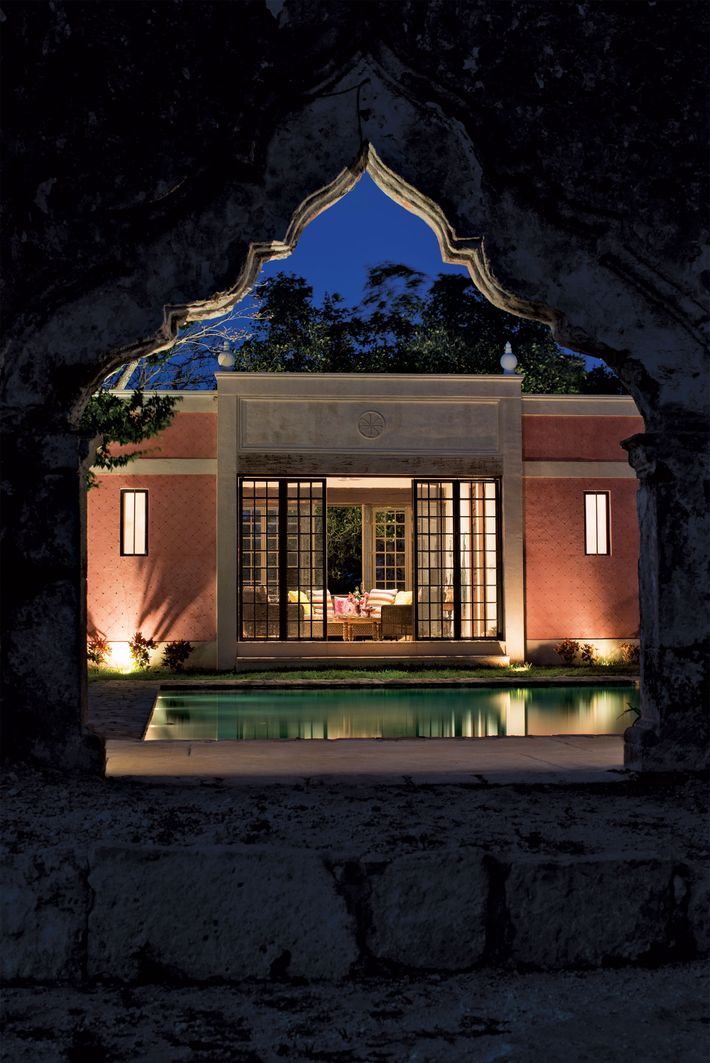 The two-bedroom pool house.
*This article appears in the October 5, 2015 issue of New York Magazine.