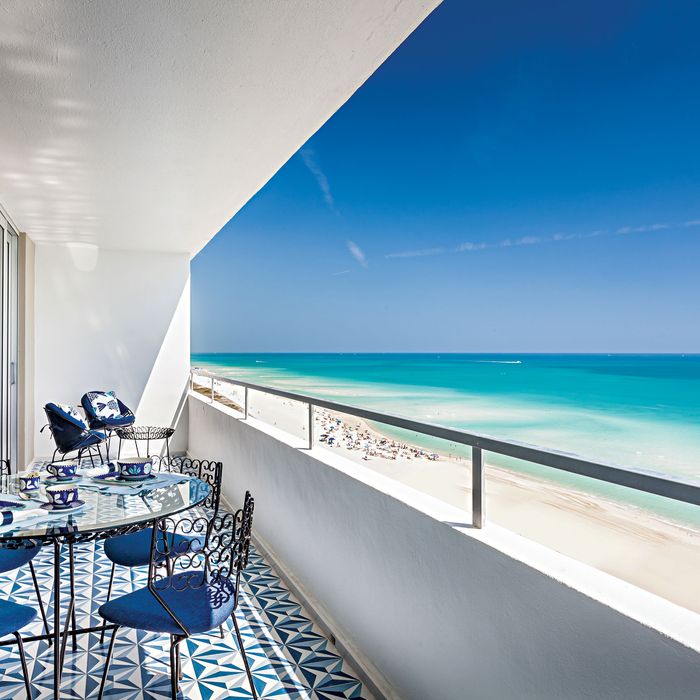 "When you step in this, it's the blue of the ocean."
Photo: Emilio Collavino
"Being my own client was very strange," New York architect Luca Andrisani says. "So I really went crazy with the concept — because I was able to." That concept, for his loftlike North Miami Beach getaway, which he tries to visit monthly, was '60s Italian design ("I'm reconnecting to my roots," says Andrisani, a native Italian), and the craziness comes in via the Vietri tile, designed by Gio Ponti. The tile is everywhere, both in the apartment and on the terrace. "I went with it," says Andrisani, who lives in a mostly cream-and-brown-hued Hell's Kitchen apartment. "I still think of it as a minimalist approach, because I just used one material."
The rooms pick up the blues of Ponti's design, in the window treatments, the kitchen cabinetry, and the upholstery throughout. "Ponti specifically matched this tile to the water," says Andrisani. "That's why it was ideal. When you step in this, it's the blue of the ocean." The ocean features prominently in the apartment: "The way the space is structured," says Andrisani, who created the open plan, "wherever you are, even if you are in the bathroom, you can see the water."
The terrace (above): When Andrisani first saw the space, he thought to himself, " 'Oh, this is pretty.' But when I saw the view, I was like, 'Oh my God. Forget it. It's amazing.' " The terrace is laid with the same tile found inside. The table and chairs, by Maurizio Tempestini, were bought at auction.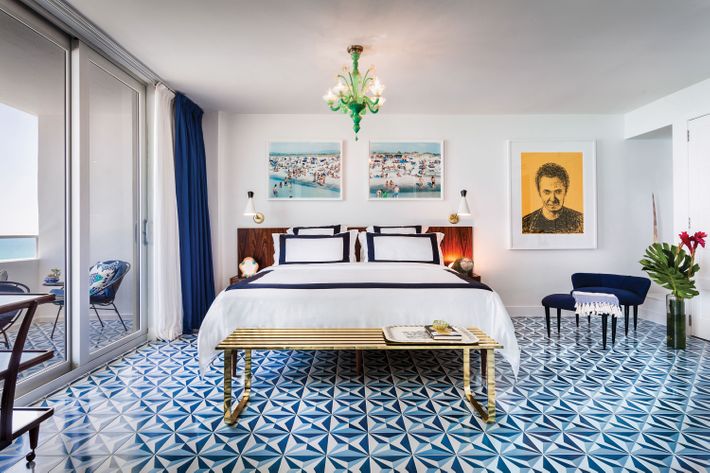 The bedroom: The rosewood bed was custom-made by Midcentury LA. The '50s Murano chandelier was purchased at auction.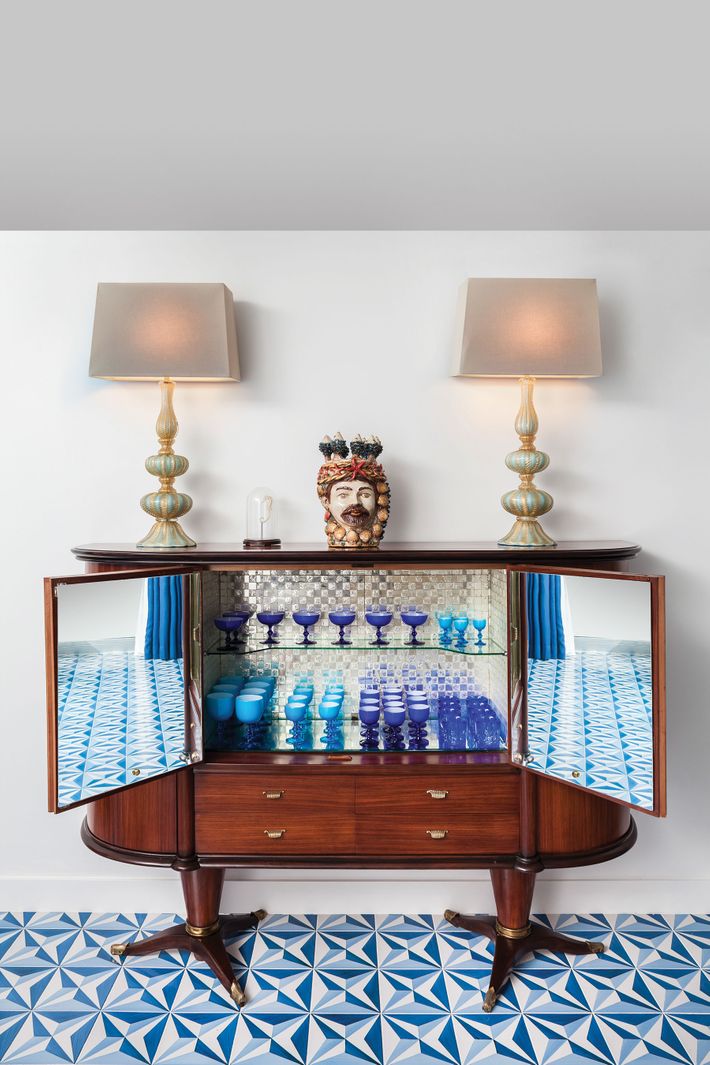 The dining room: The sideboard is by Osvaldo Borsani and the lamps by Barovier & Toso; both date from the '60s, as does the Moretti glassware inside.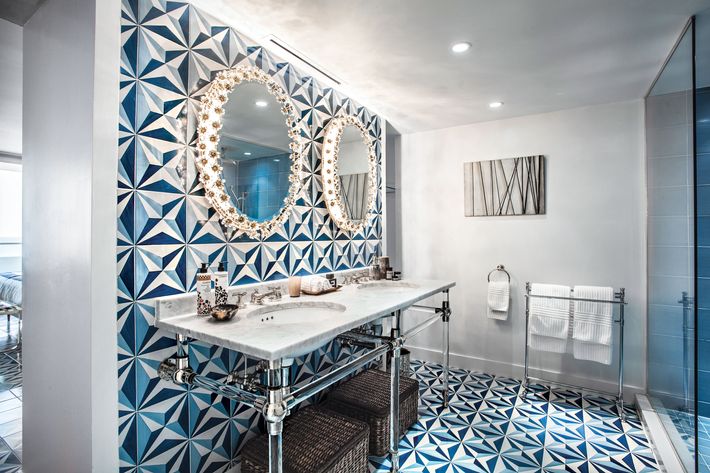 The bathroom: The Italian mirrors were found at auction.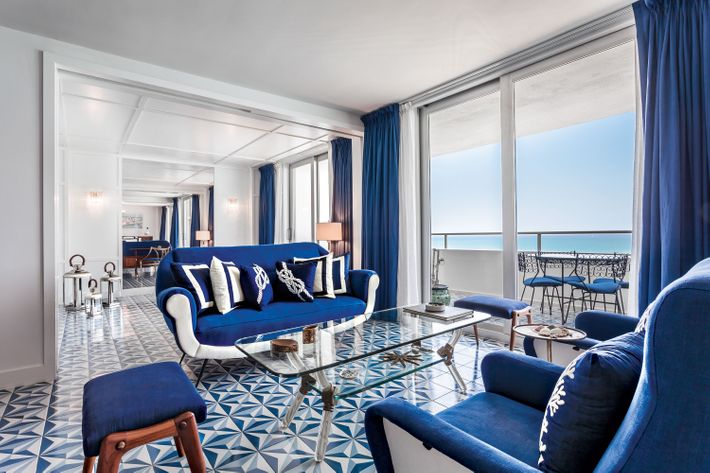 The living room: The sofa and armchairs are from the '60s, and the glass coffee table is by Archimede Seguso.
*This article appears in the October 5, 2015 issue of New York Magazine.