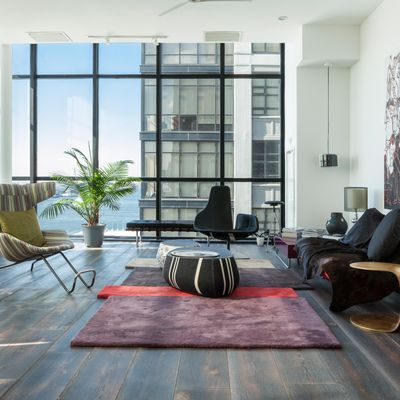 The result of architect Winka Dubbeldam's gut job on her already-renovated conversion of a 1928 former warehouse.
Photo: Miho Aikawa
When architect Winka Dubbeldam bought an apartment in One Brooklyn Bridge Park, she thought that she had it made — no reno required. Then she thought again.
*This article has been corrected to show that the apartment looks out over the East River, not the Hudson.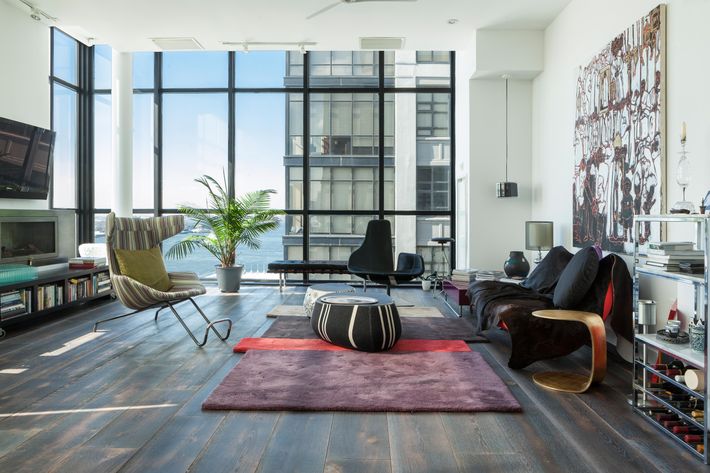 It can be hard for an architect to leave well enough alone. This was clear when listening to Winka Dubbeldam describe the gut job she did on her already-renovated conversion of a 1928 former warehouse overlooking the East River and Brooklyn Bridge Park. One thing she did was replace the floors with 12-inch-wide Russian White oak plank with a hardwax oil blue-gray tint from Siberian Wood. Her sofa is from Arflex, while the gold side table, carpet, chairs, and low unit in the middle of the carpet are all from Moroso. The painting is by the German artist Wolfgang Isle. "I always dreamed of having a fireplace," says Dubbeldam, so she installed a ventless one from HearthCabinet.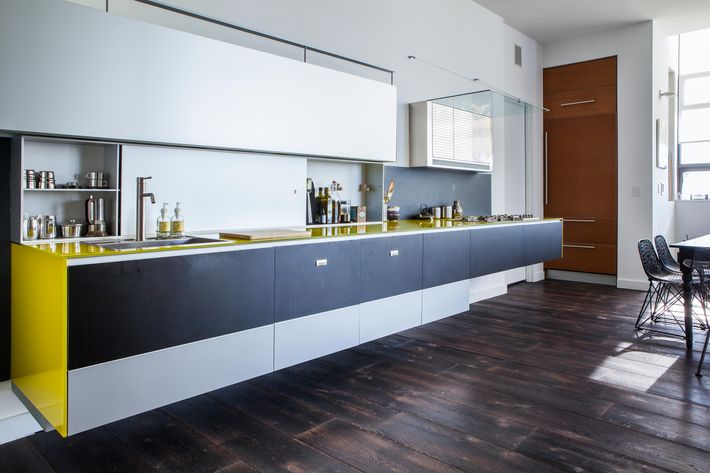 Dubbeldam, whose clients include John Legend and Chrissy Teigen, says she had her breakthrough moment when she decided to relocate the kitchen — seen here with its cantilevered unit by Valcucine — to this 18-foot-long wall. "The original kitchen took up about 70 percent of the general living space," she says. Now the reverse is true, with the kitchen occupying around 30 percent of the room. "The living area got a lot bigger because I also shrank the master bedroom a bit. It is a totally different place."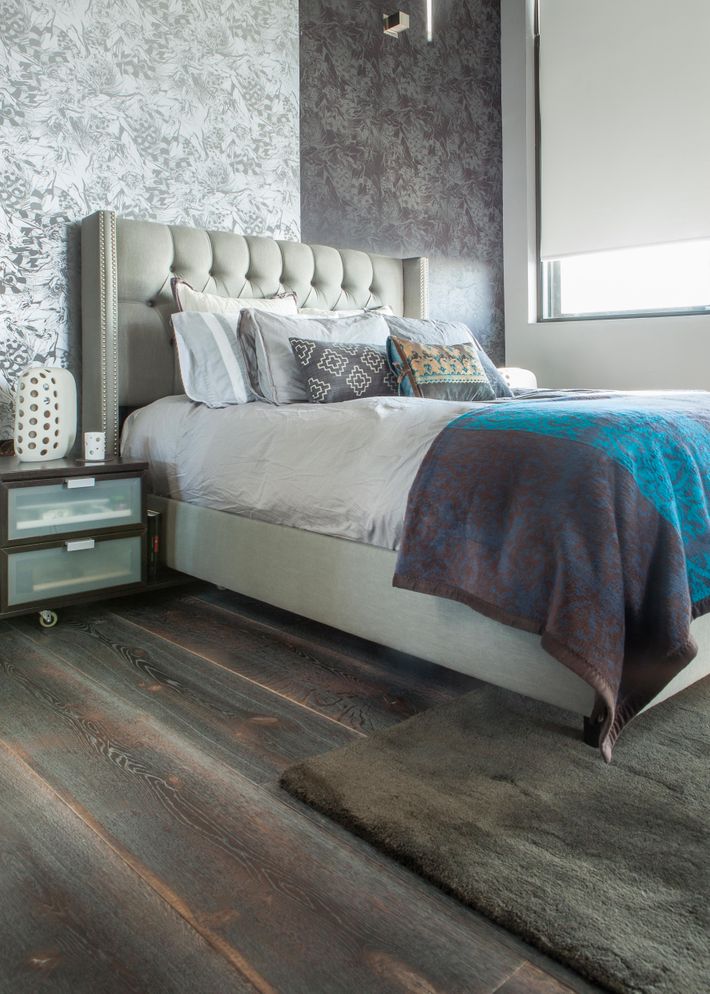 "I played around," Dubbeldam says of the décor. "I thought it would be fun to see what I could do with textures because the walls are so high; the ceilings are almost 15 feet tall. The wallpaper industry has become so interesting." Here, in her master bedroom, she has used Tres Tintas wallpaper from Spain.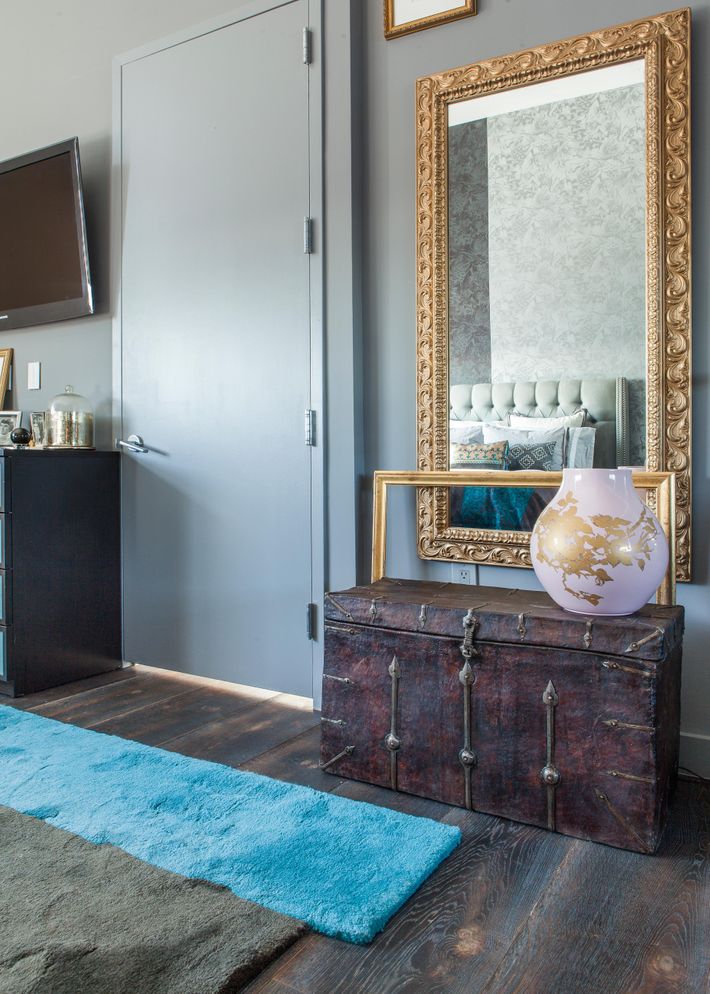 The master bedroom also features a vase by Hella Jongerius for Ikea and a carpet from Moroso.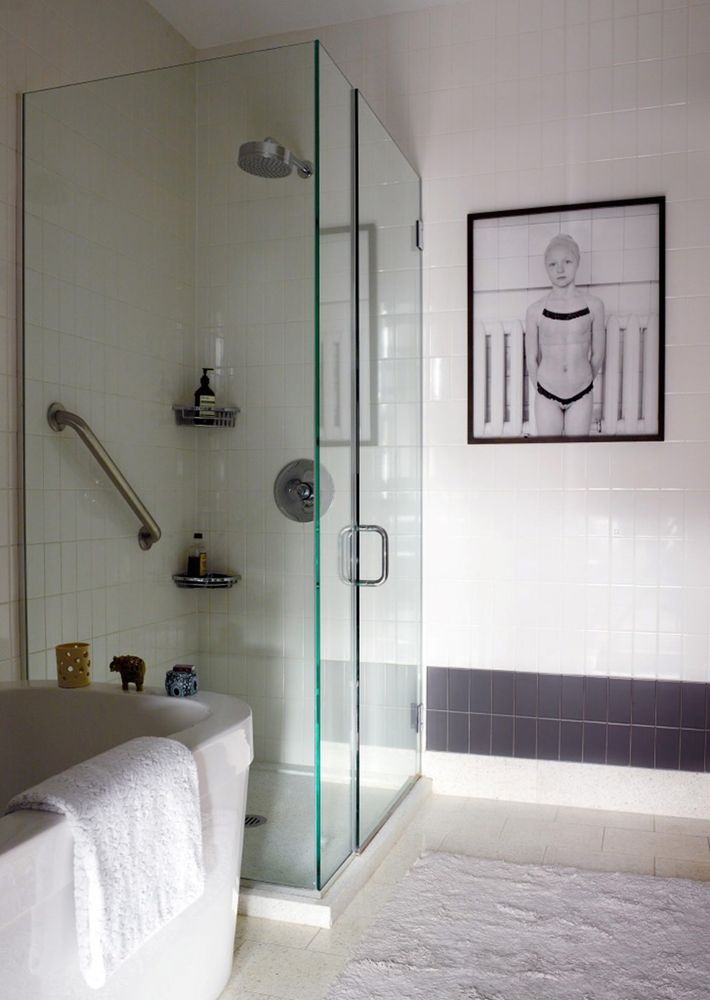 The bathroom has a photo by Ingar Krauss and the glass shower stall was from the original renovation.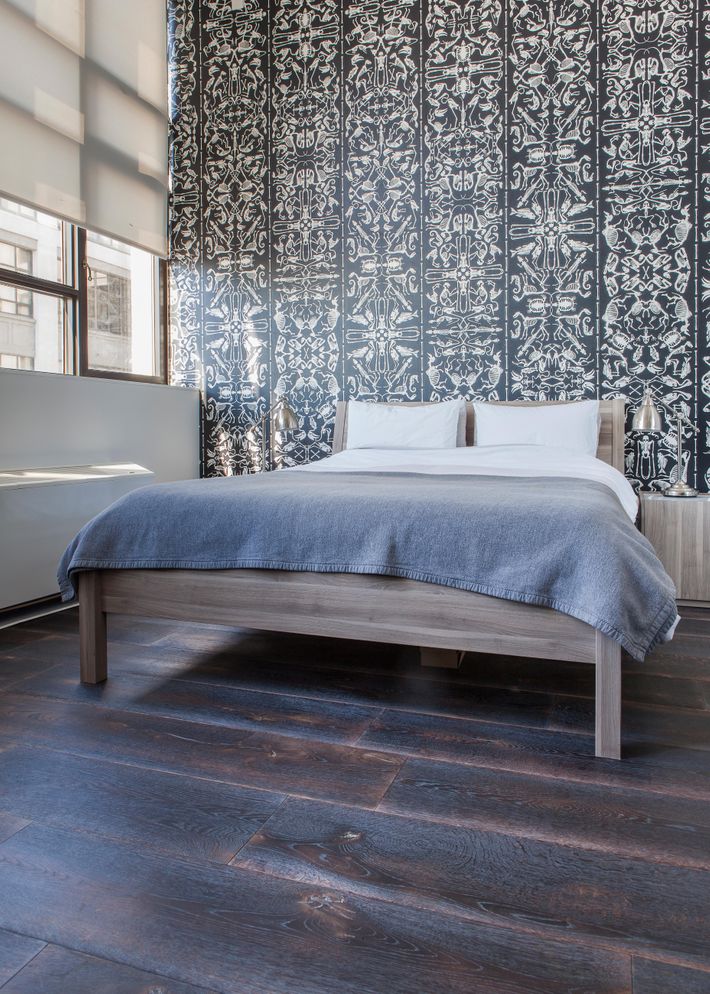 "I fell in love with the wallpaper in the guest bedroom by Studio Job," Dubbeldam says. "The pattern is based on little animal skeletons, but if you zoom out it looks very classical. So there's this weird play between what it is and how it looks." The bed and side tables are from Ikea.