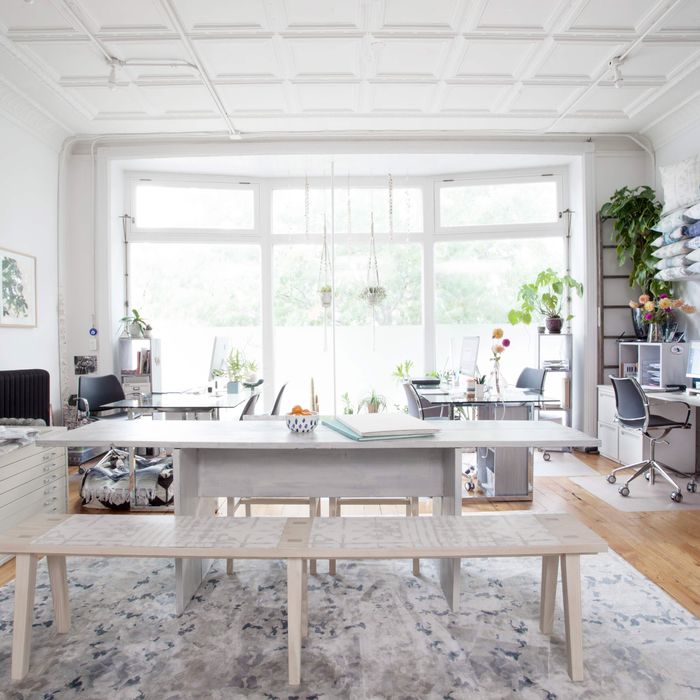 Shanan Campanaro's newest live-work space is 1,000 square feet.
Photo: Tom Rauner
Shanan Campanaro founded her business, Eskayel, in 2008, and now in her second live-work space, she continues her business model, which includes never having to commute beyond her front door.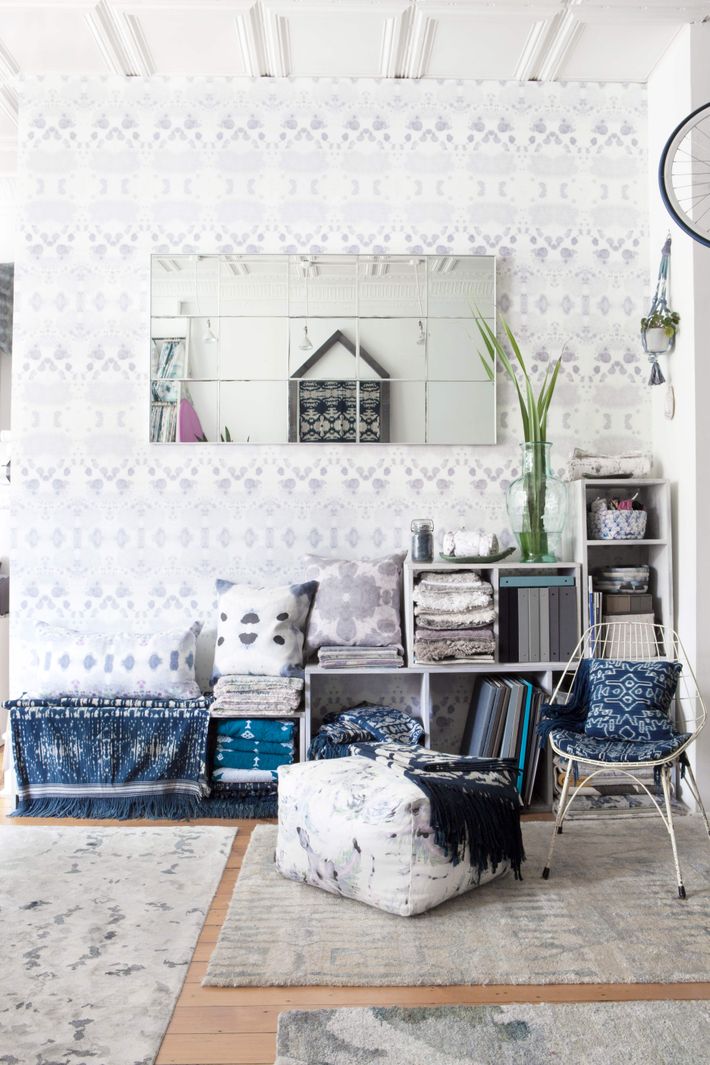 The showroom, office, and home of Shanan Campanaro, her husband–slash–business partner, Nick Chacona, and their dog Kaya have been one and the same ever since Campanaro founded her wallpaper-and-fabric company Eskayel in 2008, in a space three blocks away from her current loft in Williamsburg. Her newest live-work space, pictured here, is 1,000 square feet — double the size of her former one-bedroom. "We moved here almost three years ago," Campanaro says, "and it was the perfect blank slate. The floor was newly sanded, and the bathroom and kitchen were newly redone."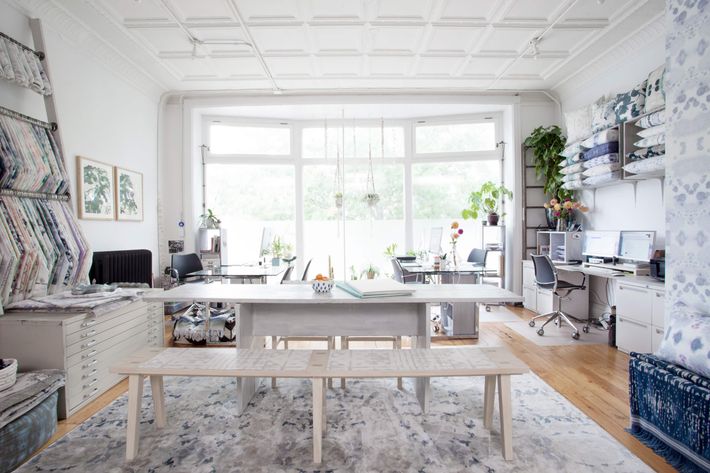 "It was a giant empty loft space with all its historical details intact — original tin ceilings, original pine floors, and plaster moldings," Campanaro says. The large window overlooking the street was the natural place to set up shop, where glass-topped dining tables from CB2 are used as office desks with chairs from Design Within Reach. The Eskayel table and bench in the foreground are made in collaboration with Dane Co. "It's our dining table and also our newest employee desk and a work table," Campanaro says. The carpet is also an Eskayel design.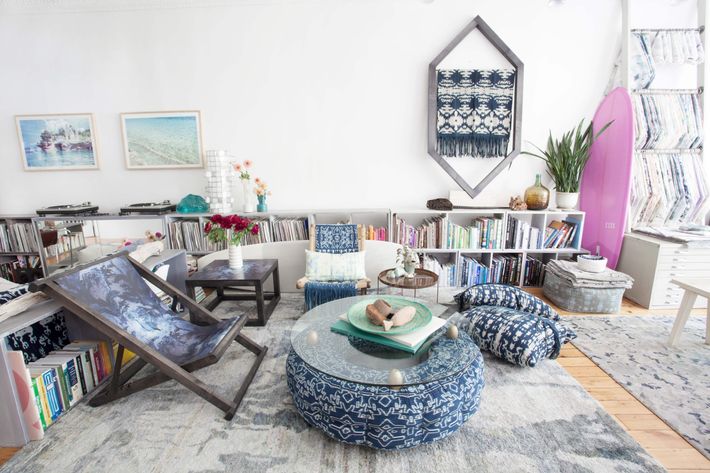 The seating area in the middle of the loft, which features a vintage doughnut-shaped table, acts as a border between the private and business spaces. The table is covered with Eskayel fabric, as are the floor pillows. The seat of the wood-folding chair is Eskayel-printed leather — a design also done in collaboration with Dane Co. The surfboard, as decorative as it is, is vital to the couple. "We are both equally obsessed with surfing," she says.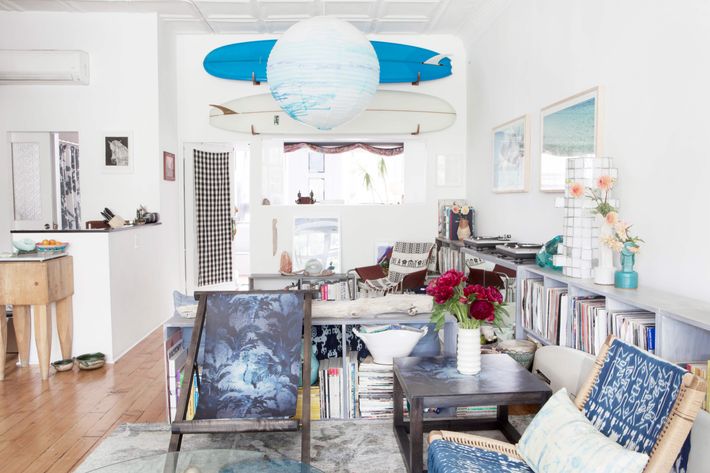 Here's a view toward the back of the loft, where there is an open kitchen to the left and a living room with two record players in front of a closed-off bedroom.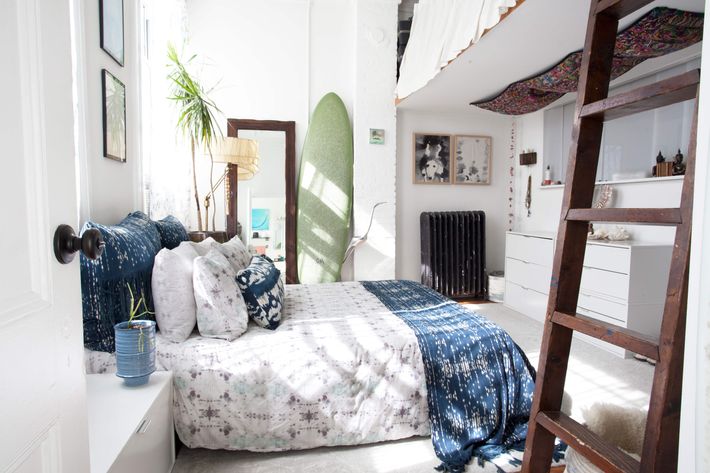 The bedroom has its own loft space for storage, and that may well become the sleeping area if the business keeps growing, as it has over the past few years.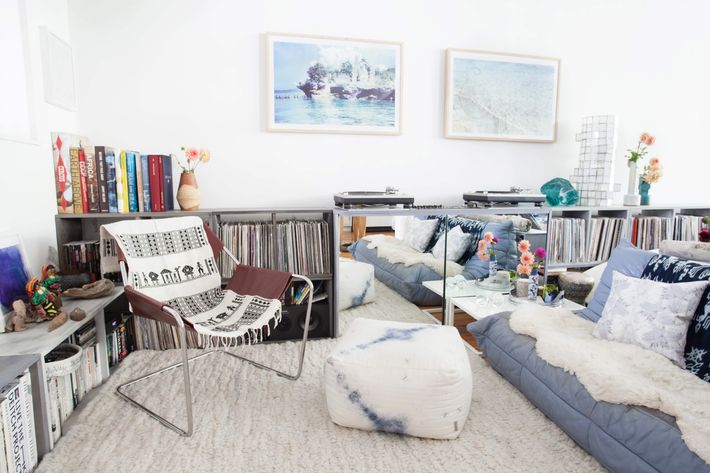 The mirrored cabinet in the living area outside the bedroom opens up the small space dramatically.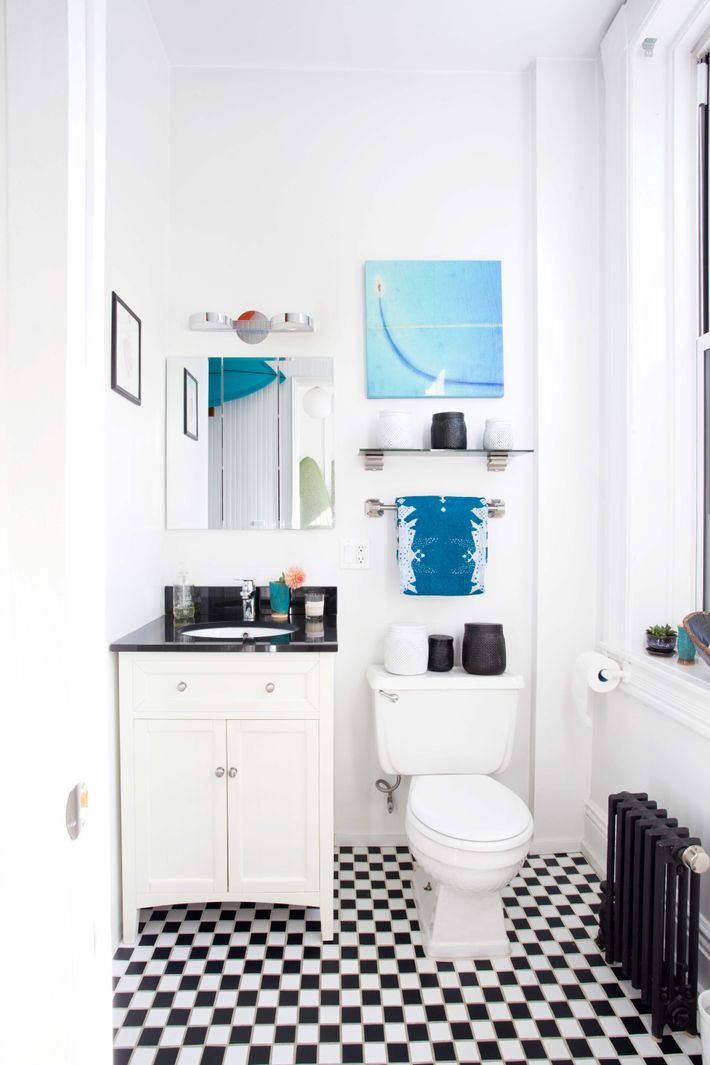 The bathroom is spacious and graceful, with classic black-and-white tiles and a towel (of course) by Eskayel.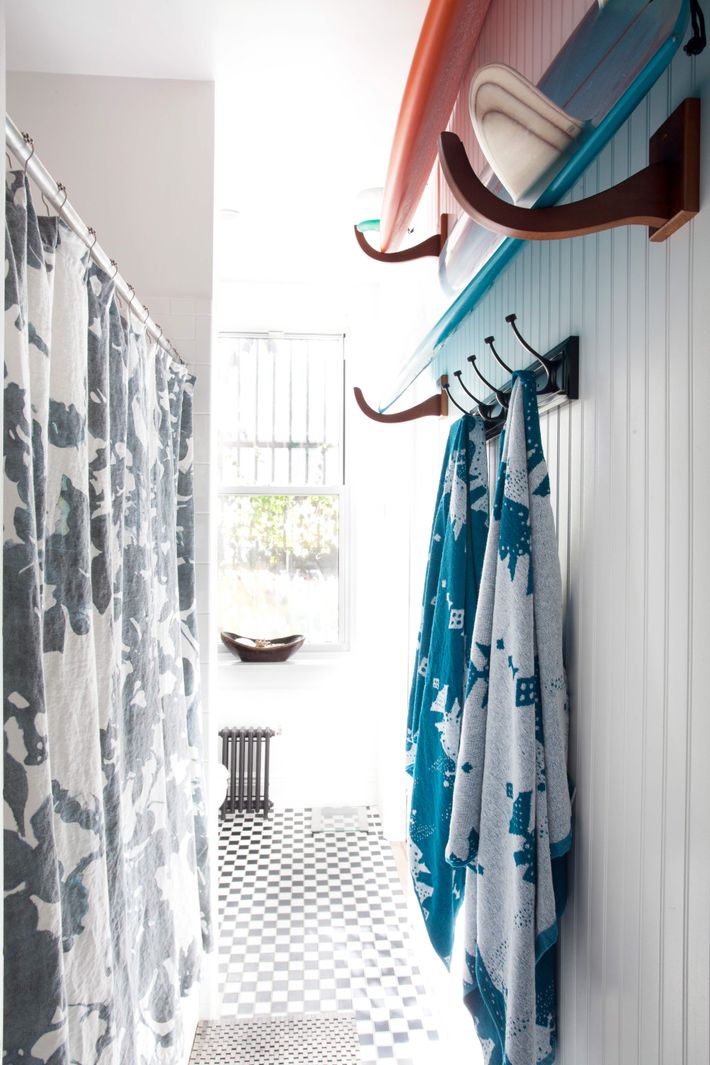 The beadboard wall of the bathroom, laden with yet more surfboards, gives the space a close-to-the-ocean vibe.