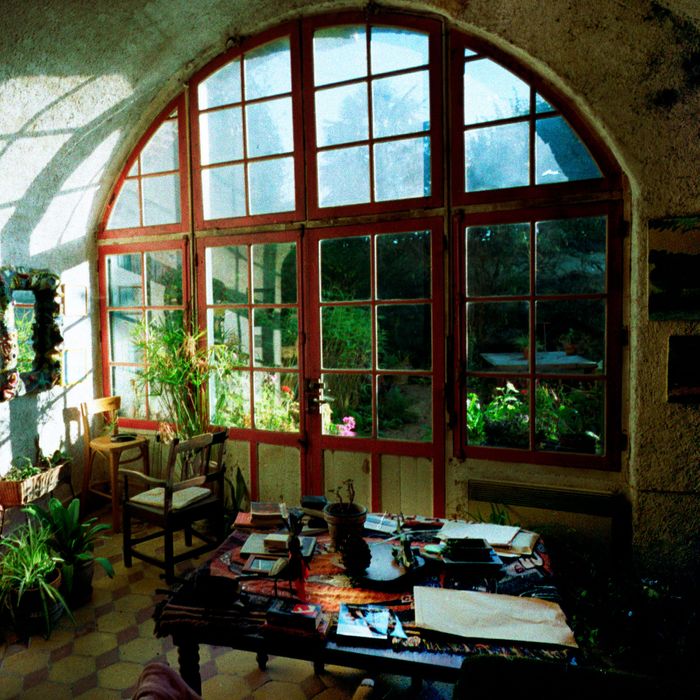 Hedy Morrow has lived in the cave since 1994.
Photo: Courtesy of Wenzel Schürmann
The other day, while scrolling through ceramicist Hannah Morrow's Instagram feed, I spied a photo of a room that looked straight out of an Impressionist painting. The caption read: "Mum's cave." Here's what I found when I dug deeper.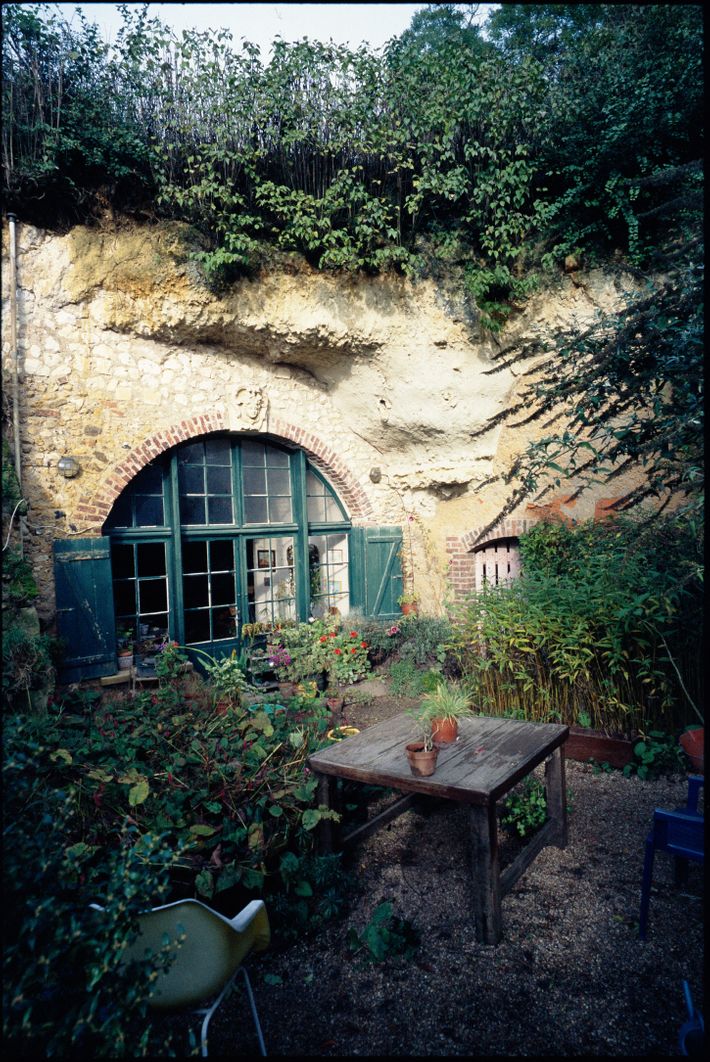 Ceramicist Hannah Morrow's mother, Hedwig Gertrude Hilda Morrow, a.k.a. Hedy, has lived in the cave since 1994. Here is the exterior; it's located in the town of Trôo, in France.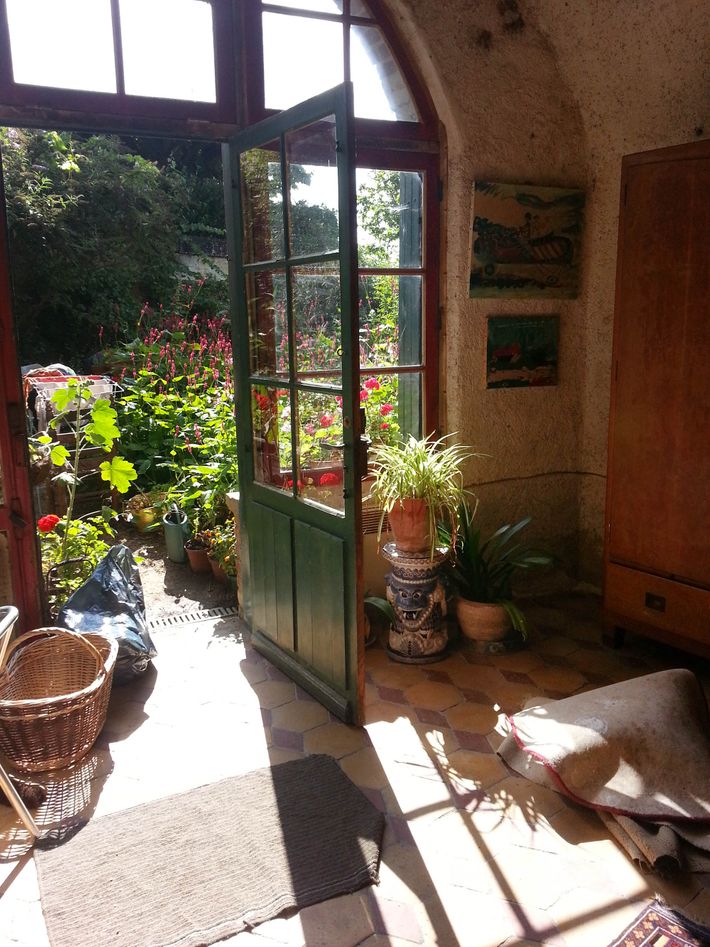 The entrance is filled with sunlight and a view of the garden outside. Hannah, who was born in London and now lives in Los Angeles, told me how her father, Michael Morrow, a musicologist, was playing a concert in Trôo when he befriended an Englishman who owned this cave. When their friend died, the Morrows bought it, and then when Hannah's father passed away 22 years ago, Hedy moved in for good.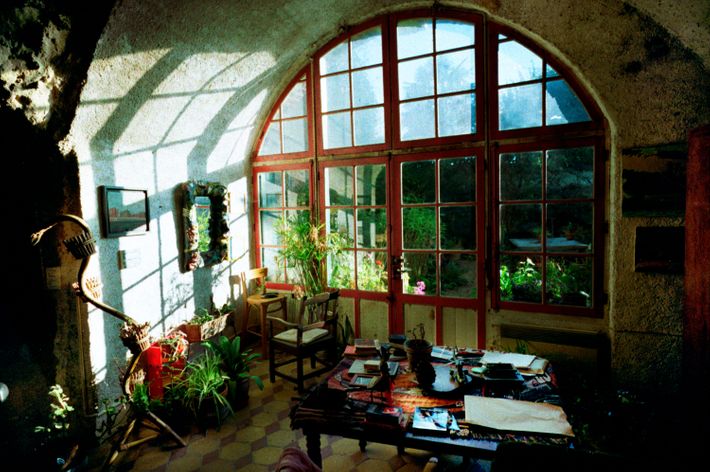 "The cave was in good repair when she moved in," says Hannah. "The rooms are really nicely laid out and the garden was also beautifully planned by the previous owner. It feels very modern in its design, almost like something Le Corbusier would create, with the beautiful curves and shapes of the wall and the main door."
"My mother married very young, so this is really the first place that she decorated on her own," Hannah says. "And she's truly created her own little world, surrounded by the things she loves. She took a rather geological approach to decorating; rather than starting fresh, she added to what was already there. This includes paintings on the wall — dare I say cave art?" Here, a mirror by the front door.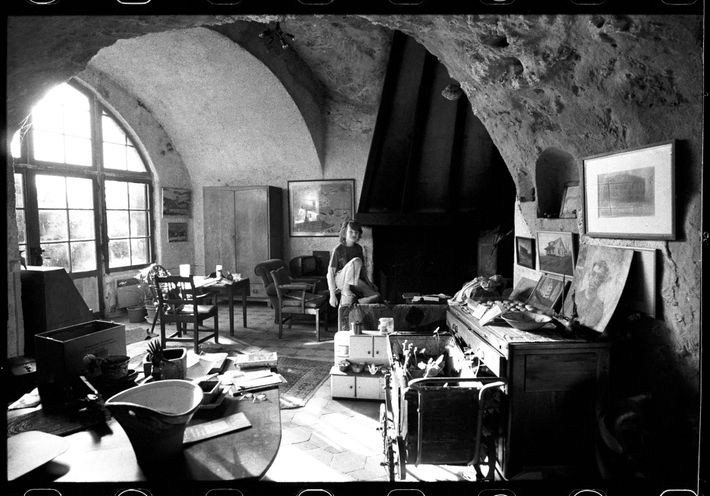 The cave is roughly 3,000 square feet, with three entrances leading to different caves that are divided into rooms within the larger space. Here is a photo of the large cave, which also has a spare bedroom and main bathroom. The son of photographer (and family friend) Wenzel Schürmann is pictured.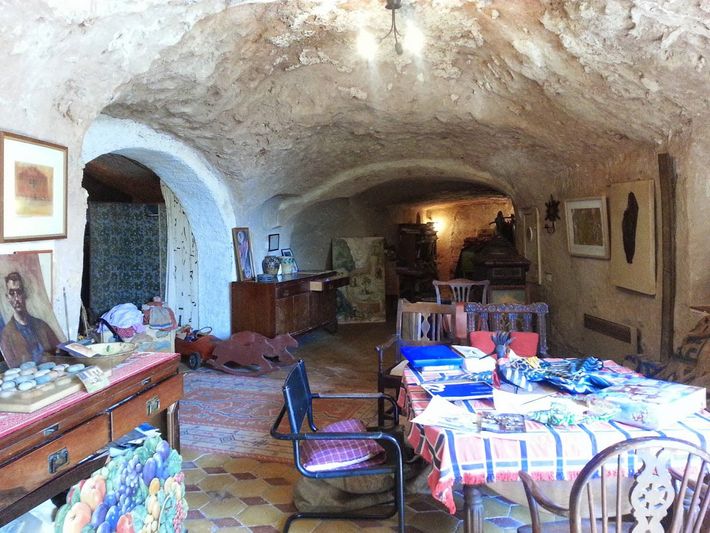 "Like more traditional Japanese-designed houses," Hannah says, "this is really inside-outside living, where you need to access the living areas through a courtyard. You're always stepping into nature, which is a really lovely way to live."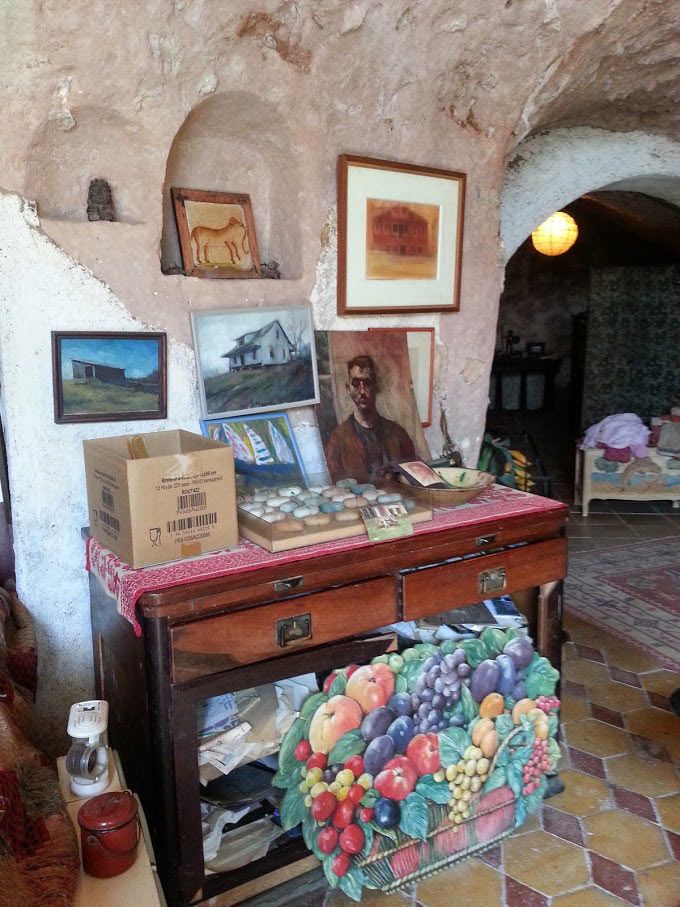 The house is filled with furniture from Hannah's maternal grandmother, who was from Vienna. She explains: "My family came to England as Jewish refugees when my mother was 2 years old and were lucky enough to bring all their belongings, which included furniture and art."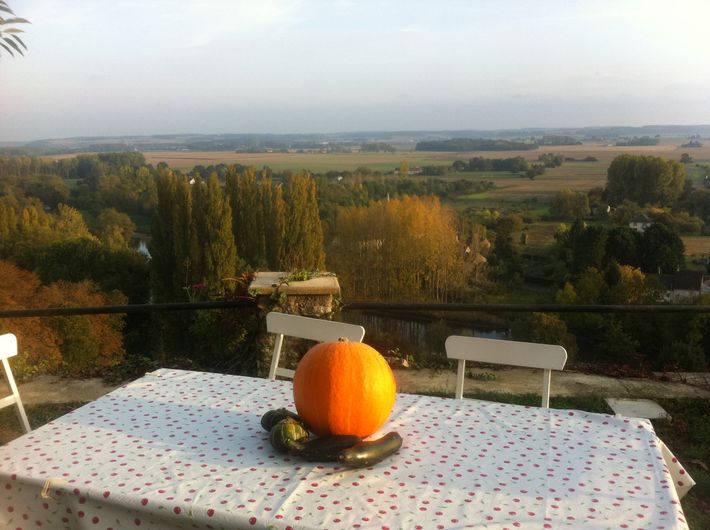 The view from the cave is spectacular. When I asked Hannah if the cave was ever cold, she told me: "My mother was a polar bear in another life and doesn't feel the cold too much."