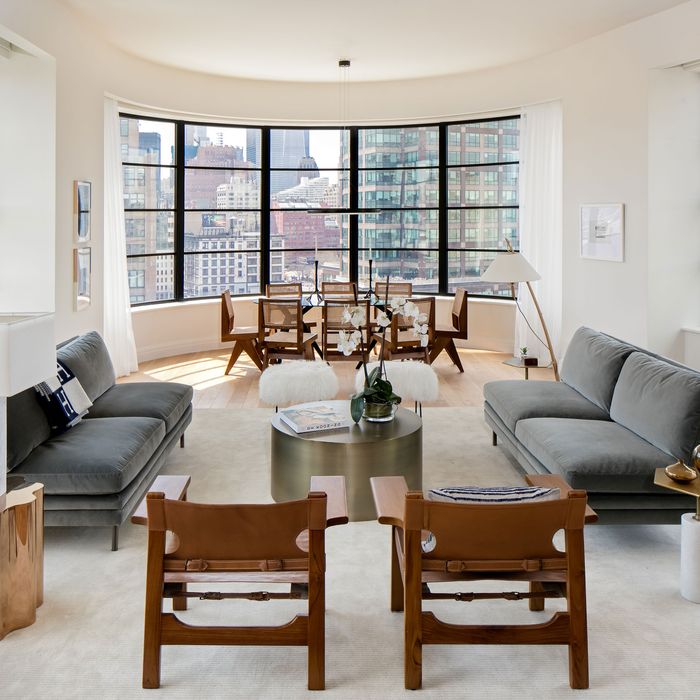 10 Sullivan doesn't look like anything else in the neighborhood.
Photo: Evan Joseph/Courtesy of 10 Sullivan
"The reality is, this was a very difficult site to build on," architect Cary Tamarkin says of his new building, 10 Sullivan. I had the pleasure of touring the striking new structure the other day.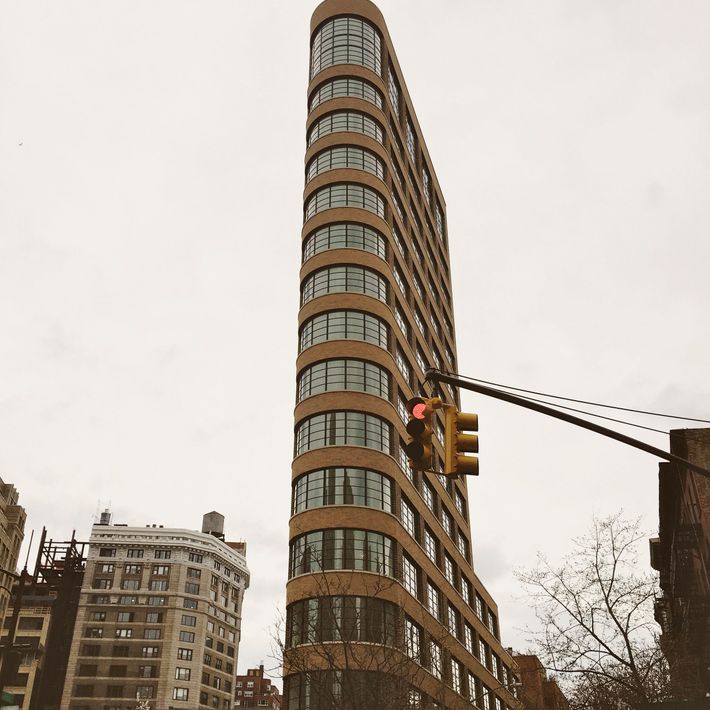 10 Sullivan doesn't look like anything else in the neighborhood; rather it rises up like the prow of a ship with windows that harks back to the area's industrial heritage.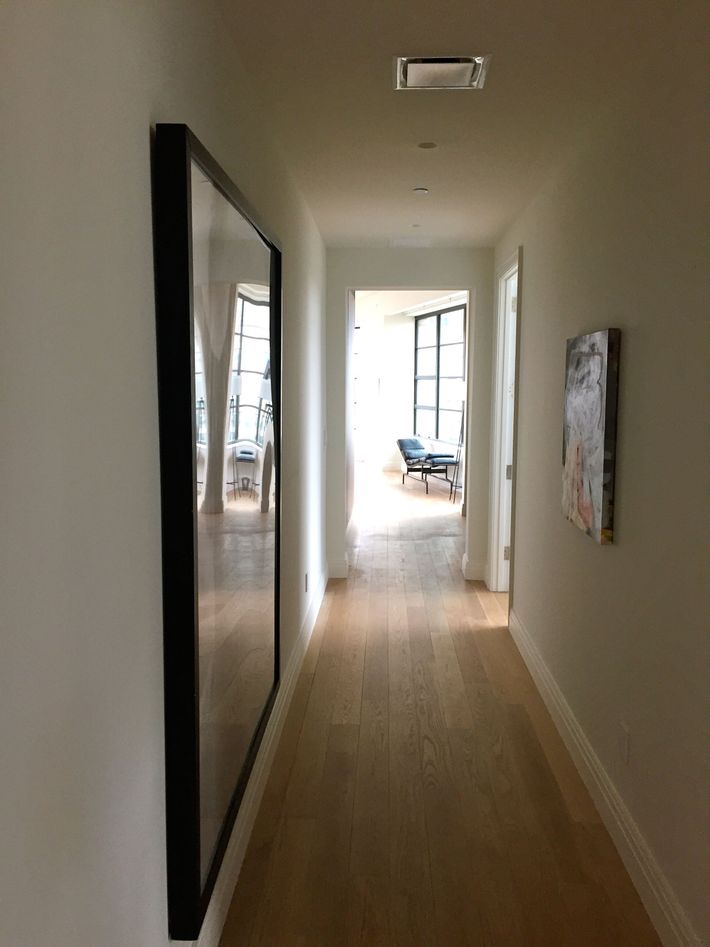 As I entered one of the finished apartments in the 16-story building, I was amazed to see a long hallway, which, architect Cary Tamarkin notes, "is like the spine of the apartment."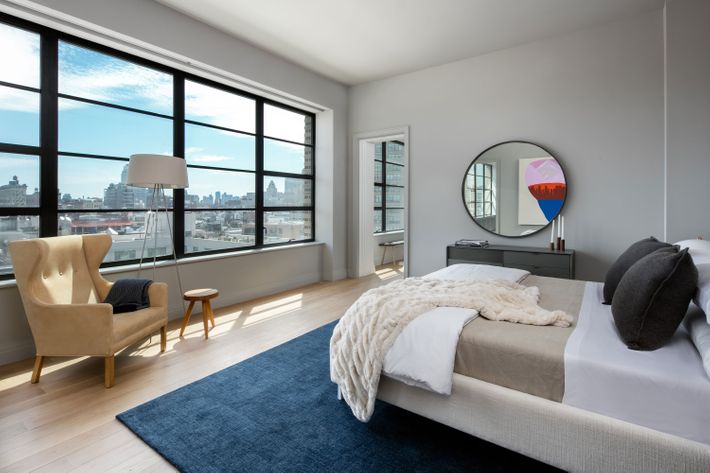 The master bedroom is bathed in natural light, as are all the rooms with those generous windows. The Danish-oak floors are warm to the foot through radiant heating and the ceilings are 11 feet high. Gone are the days of the 8-foot-tall ceiling.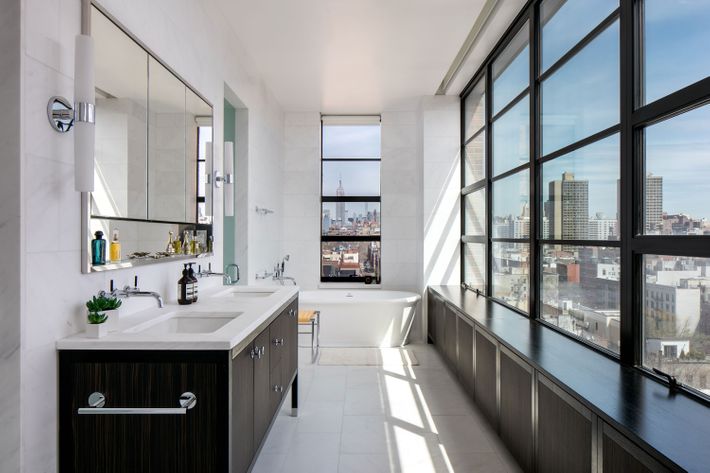 From the master bathroom you have your own private viewing platform to ogle the Empire State Building.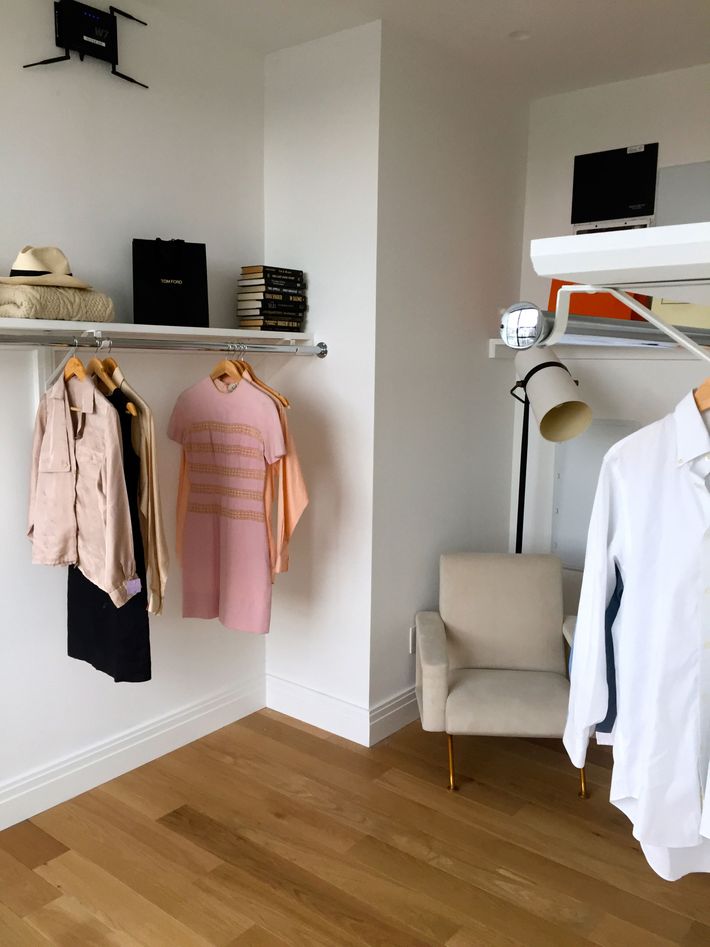 The dressing room off the master bedroom offers ample space for a home office — and honestly, I have seen studio apartments that are smaller.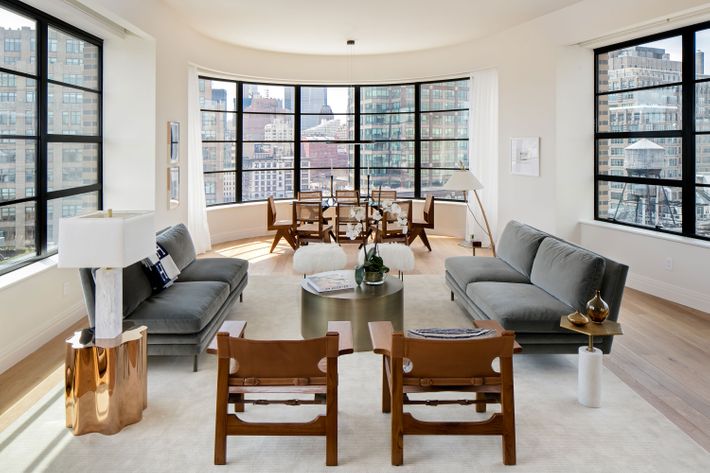 The generosity of those windows still allows wall space if you should want to hang some art in the open dining/living/kitchen/great room.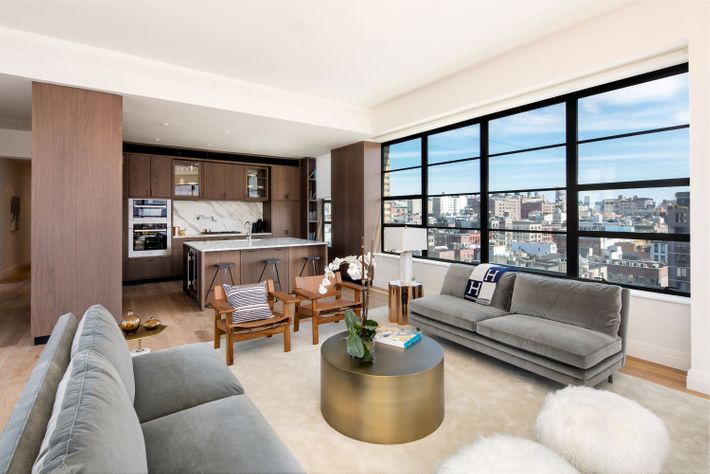 The kitchen features not only a very large marble-topped island, but appliances from Sub-Zero, Miele, and Viking. It would also be easy enough to make the kitchen more private with screens or even fabric.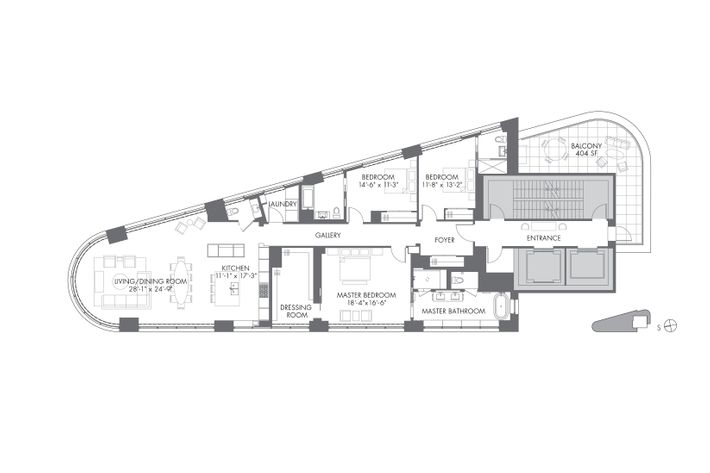 The floor plan shows the outdoor space of this apartment facing west and north. "The funky, triangular shape of the site," Tamarkin says, "presented an opportunity, like all challenges do." That opportunity included building a row of new townhouses that are also part of the 10 Sullivan complex, so that not an inch of funky shape has been wasted.