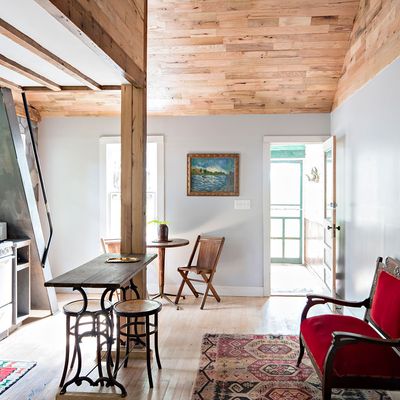 The renovation of the 17 houses on 11 acres has been ongoing, with six open for guests as of now.
Photo: Floto + Warner
Two couples transformed an abandoned bungalow colony into an upstate escape — for the whole family.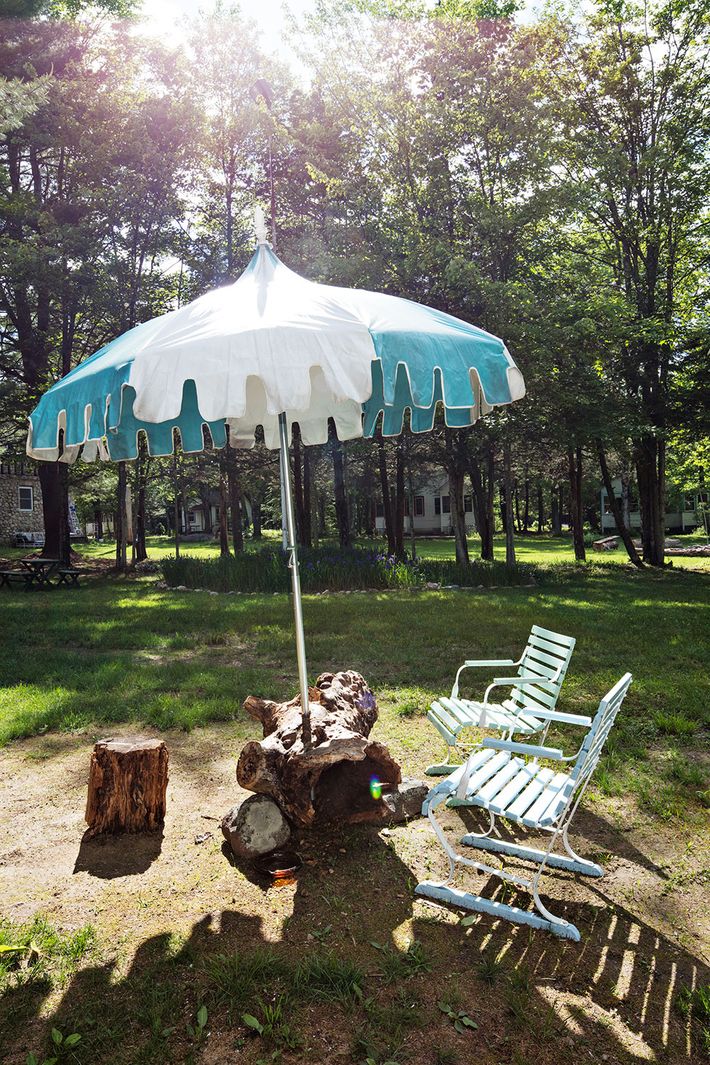 Photographers Jeremy Floto and Cassandra Warner first discovered the abandoned Glen Wilde Bungalow Colony in Mountain Dale, New York, while visiting their friends Josh Farley and his wife, Doris Josovitz-Farley, who have a home in the area. Floto and Farley have a design-build business together, WRK Design, and the two spent a lot of time exploring the towns around Kerhonkson, only to find lots of abandoned summer camps.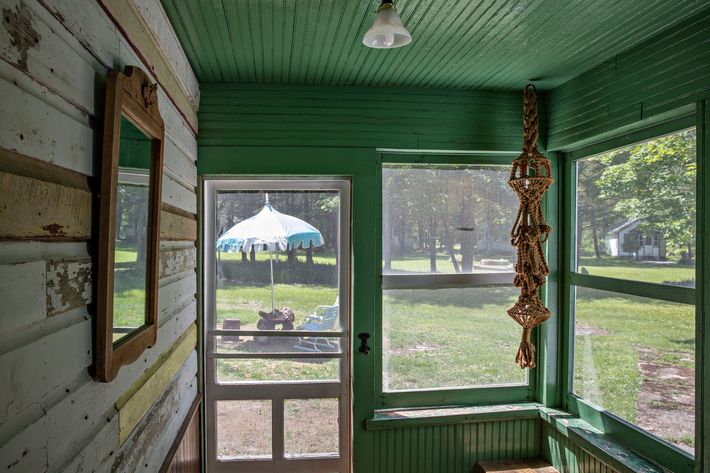 "This now-deserted region of the Catskills once had a huge resort community where hundreds of thousands of New Yorkers would vacation every year," Floto says. "Josh and I sort of got obsessed with the idea of these old camps and decided to see what was out there." Farley adds, "We found the Glen Wilde in the tiny hamlet of Mountain Dale. It was distressed but not too far gone." The renovation of the 17 houses on 11 acres has been ongoing, with six open for guests as of now. Four of the bungalows have two bedrooms, while the two others are studios, and prices range from $175 to $200 a night. Each cabin comes with a full kitchen, supplied with olive oil and spices, and there are vintage grills on the property. According to Warner, they're hoping to have "a freezer with heritage pork from Majestic Farms for your bacon fix in about two weeks."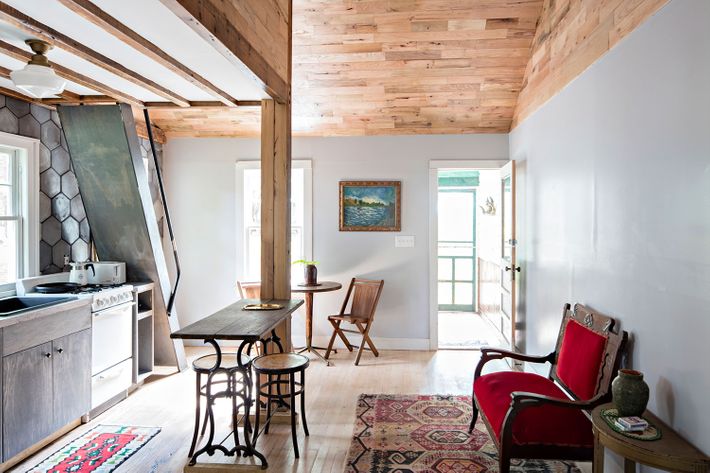 "We really wanted to preserve the original interiors," Floto says, "but ended up deciding to gut and rethink the layout. The original layouts had beds in the kitchen and sleeping porches!"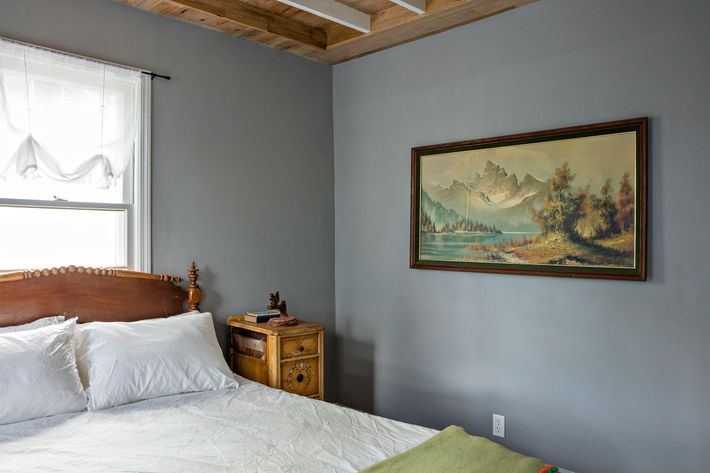 "A lot of the furniture is authentic and from the bungalow era," Floto says. Warner adds that staying here is "above camping," but "not as fussy as a modern climate-controlled lifestyle where nature is sequestered to the outdoors."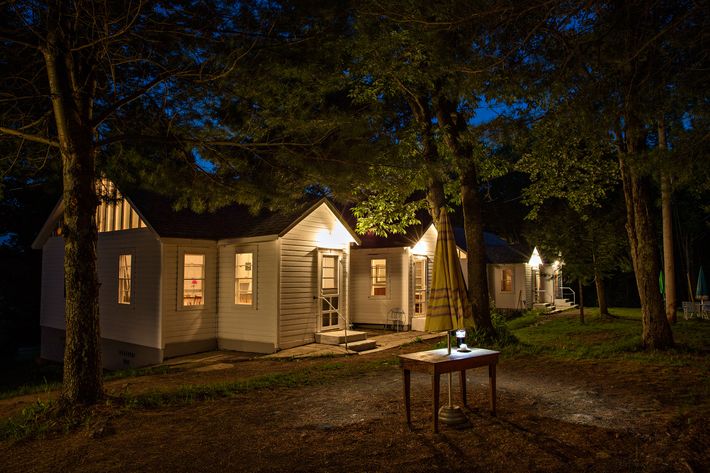 "I think we have captured the bungalow lifestyle of the '40s with modern touches," Farley says. "It's almost like tiny-house living. No clutter and only the things you need."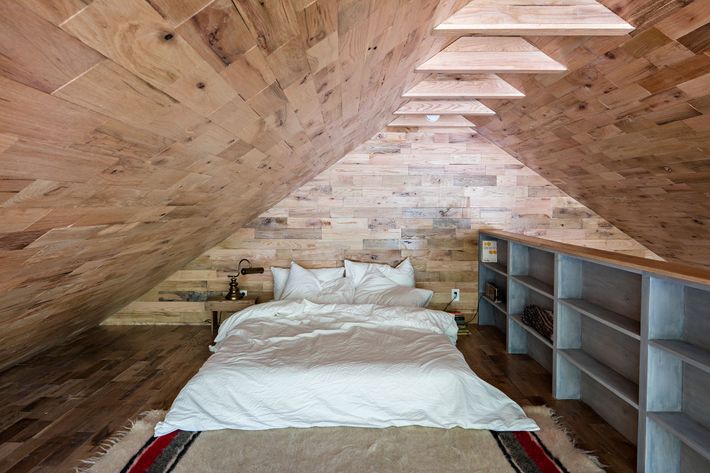 The 11 acres of grounds include streams, woods, fire pits, fields, trails, swing sets, and a badminton net. Says Floto: "The vibe here is directly opposite of a scene or a design hotel. It's laid-back and welcoming."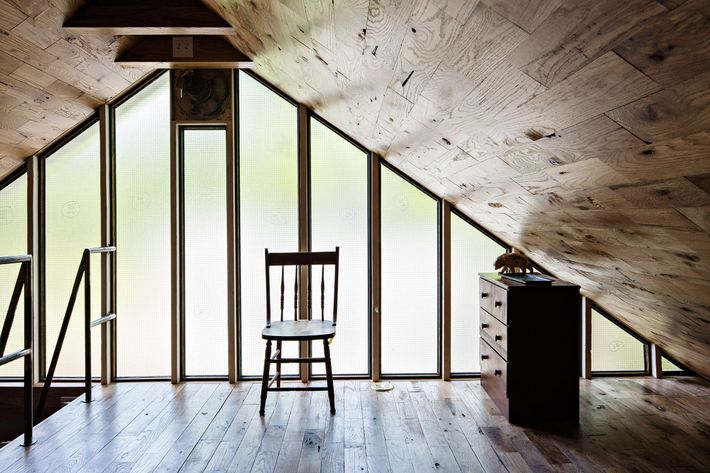 "I think that we were our biggest inspirations for this project," Warner says. "We have a big love of traveling with friends that began before we all had kids."