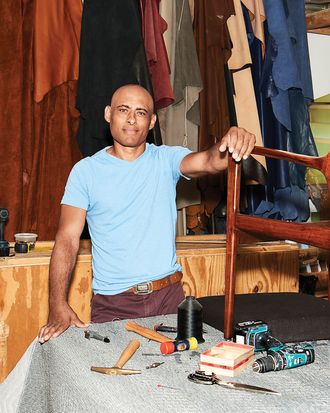 Matthew Haly.
Photo: Kyle Dorosz
Here, a landscape designer, carpenter, decorative painter, and interior designer share their best renovation and décor advice.
The Upholsterer
Matthew Haly, Founder, the Furniture Joint
How do you know if a piece is worth reupholstering?
There's three reasons why people get things repaired or reupholstered: One, it has sentimental value. Two, it fits their apartment. Three, it's worth something.
So it depends how much you want it, and whether you're willing to pay what it costs.
Ninety-nine percent of things are repairable. When you get to a point where you're reupholstering your piece, chances are all the padding and everything on the inside needs to be ripped out and redone as well. You'll have to get it stripped to the frame and rebuilt. It often is probably more expensive than buying a new piece.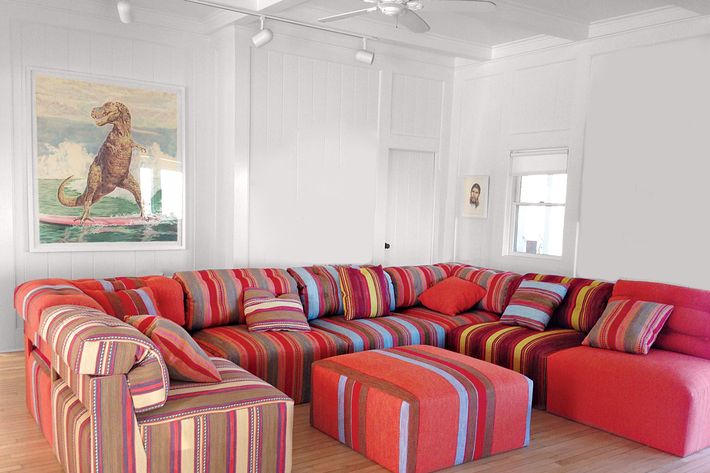 Is it usually a better idea to get something new, then?
We do a ton of custom furniture, and from my perspective, it's like getting a suit made. If you're making a custom sofa, you have to bring your clients in and I need to have them sit down. I can tell within a few minutes how this person sits on a regular basis. I see how they feel comfortable so I know what to offer them and what works for them. Is it the right height and depth for the person that's going to use it? Some people slouch. Some people sit very upright. I work from a practical standpoint. You can put any kind of fabric on it, but is it going to suit you?
But there are probably fabrics that you prefer not to work with, or that are less great to choose.
It's not a matter of not liking or liking specific fabrics — it's about how they apply to the piece, and what needs to be done to them prior to using them. It's okay to pick a silk, but you've got to fuse backing to it, because if you don't, it will split within six months, because it's not made for sitting on. It's not thick enough, it's not strong enough.
It's not suited to contemporary life.
Exactly. We're using our furniture every day. People see fancy houses with Louis XIV chairs, but we don't live the same way we did before, in houses with 23 rooms. That's why the down cushion is really no longer used — it's more of a foam-and-down now, because we don't have servants running around plumping them every time we sit. People will call me and say, "I've had this down cushion for eight months and it's flat." Well, you've got to fluff it every time. We sit on our couches every single day.
furniturejoint.com; 212-598-4260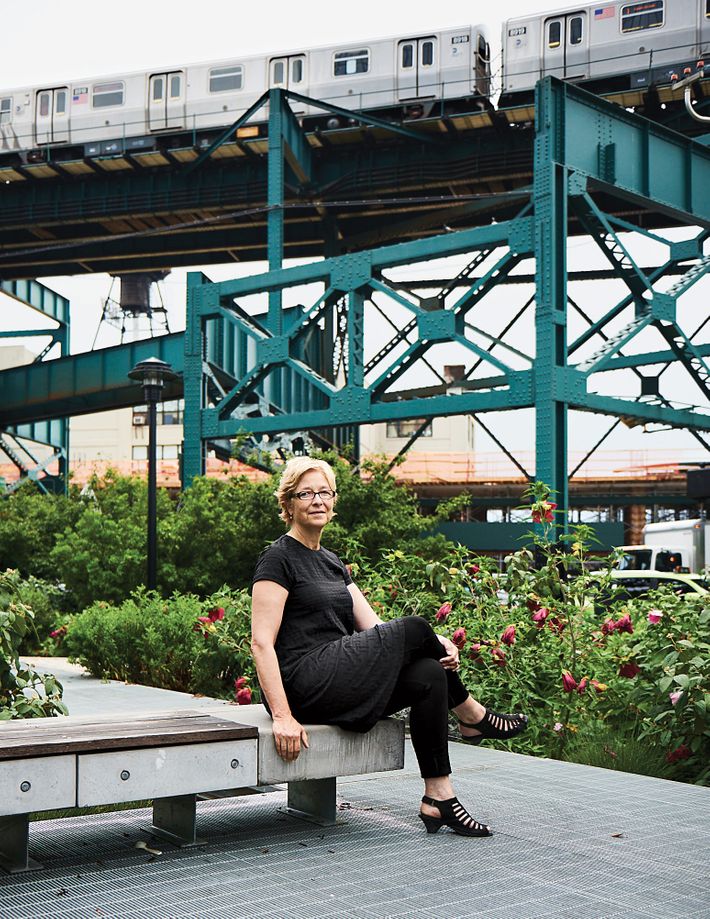 The Landscape Designer
Margie Ruddick, Founder, Margie Ruddick Landscape; author, Wild by Design
A lot of us who have outdoor space have just little slices of backyard — how can you get the most out of a tiny garden?
You have to pick plants that are not going to grow too big. Many, many plants that people use in traditional gardens are actually supposed to be bigger, like the shrubs. If you really want a shrub to stay tiny-garden-size, you have to hack it back every year. Once I did a very small garden that was kind of tropical — even though it's New York City and not the right zone — and the plants were more layered vertically. The English garden hedges, and things like that, fill up small space really quickly. If you layer it, you make the space seem bigger.
What plants are good for that?
I like Mahonia aquifolium [a flowering shrub that looks a little like holly]. A lot of people don't, but it's actually great because it stays kind of demure, and it's evergreen. It's got kind of a weird, prehistoric look to it — it's a great plant, as opposed to a yew hedge or something huge. Very tight deciduous trees, like fastigiate white birch, can also make a skinnier boundary and give you more space.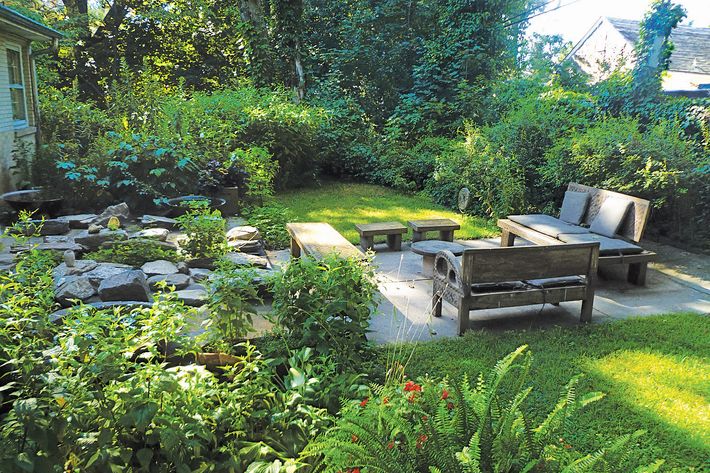 I see that you often do gardens that are more wild- or natural-looking — is that a different job from something more traditional?
Wild is actually a lot of work. It's harder and more time-consuming to make something look like it's always been there. So it requires more than just handing things off to someone to just plant. I adore sumacs, even though they have a really bad reputation. One time a client said, "Those are the plants that grow in the cracks where I grew up in the Bronx." Those sumacs are scraggly, but there are others that are so beautiful — glossy sumac, shining sumac.
What's something to be wary of — a common problem you run up against?
Wanting one of everything. You have to ratchet it back — if you have everything you're asking for, you're going to have a little theme park, and it's not going to look good or feel good. It's not for lack of skill. It's just way, way, too much enthusiasm.
Trick of the Trade: "It's better if people have strong opinions and strong visions: 'I love a sea of daffodils in spring' or 'I hate places that have hydrangeas.' It's about ideas, not just shopping."
margieruddick.com; 212-796-5087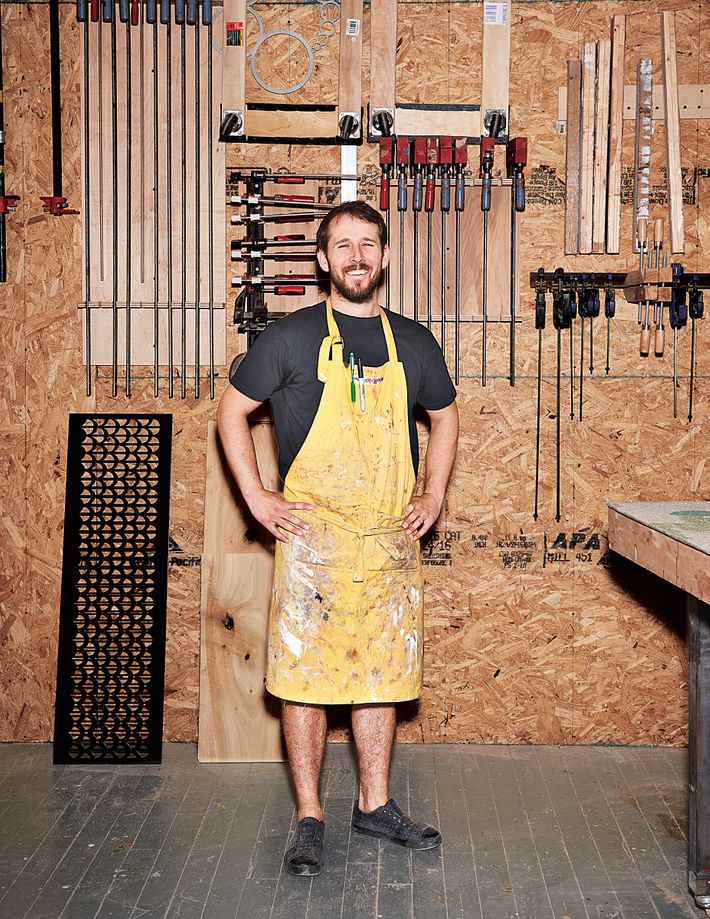 The Carpenter
William Armsby, Principal, Arm & Leg Furniture
How do you get started with a new client?
Inspiration images. Usually I ask if they have anything on Google image search; sometimes we start a private Pinterest board. That allows me to get a sense of what they're looking for, and allows me then to give them a ballpark estimate of how much it's going to cost. The best clients are the people who have a very strong idea of what they want before they reach out.
New York offers some unique challenges for building.
It presents a lot of problems, just with the logistics of doing work in Manhattan. I build everything to fit through not only the front door of the apartment but also the double front doors of a building. You try and measure everywhere, try and anticipate every little possible problem. But you can never really know if it's going to fit until you try it. I had one installation of a kitchen island, and I had measured everything really carefully, and I thought I'd nailed it. It came down to less than a centimeter! But it got in.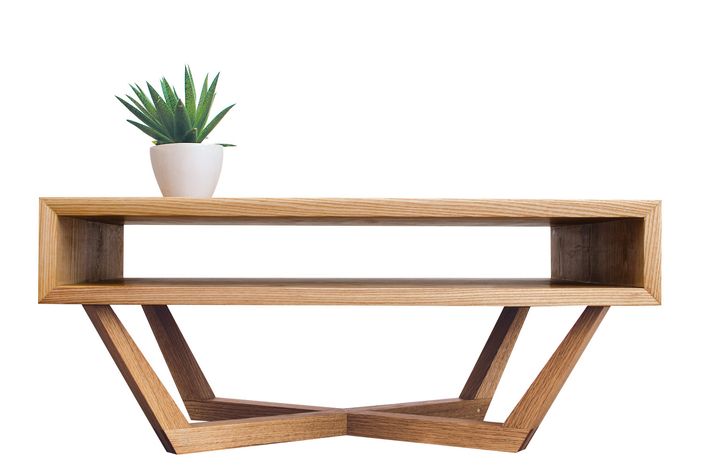 We've just been through a hot and humid summer — does that make a difference in how you build?
I've learned that a lot of people think veneer is cheating, but if you look back, the whole idea of veneer is more about stability than anything else. If you were to build a whole kitchen out of solid wood, in the modern Henrybuilt style, the doors would not close flat. Some people think using an MDF [medium-density fiberboard] with veneer on it is cheap, but it's the right material because it's extremely stable — you want it to remain true.
For those veneers, then, what kind of finishes are popular, or your particular favorite?
If you're going to choose a wood grain, my favorite currently would be a white oak. It's very pretty and very uniform. I think the whole psychedelic grain pattern is kind of passé. More and more popular these days is a flat lacquer — a solid, bold color in a flat tone that doesn't reflect much light.
Is there anything to watch out for or be wary of when choosing a finish?
There are some that don't touch up well on-site. It's important for people to know that. If you choose lacquer, it's extremely beautiful — but say six months down the road a kid dings it, that would be way more difficult and expensive to repair. Latex paint you can do yourself, at home, rather than chase down the cabinetmaker.
Trick of the Trade: "A lot of people like a sprayed finish, but visible brushstrokes are nice. If done by someone who's good, it's great."
armandlegfurniture.com; 843-364-2347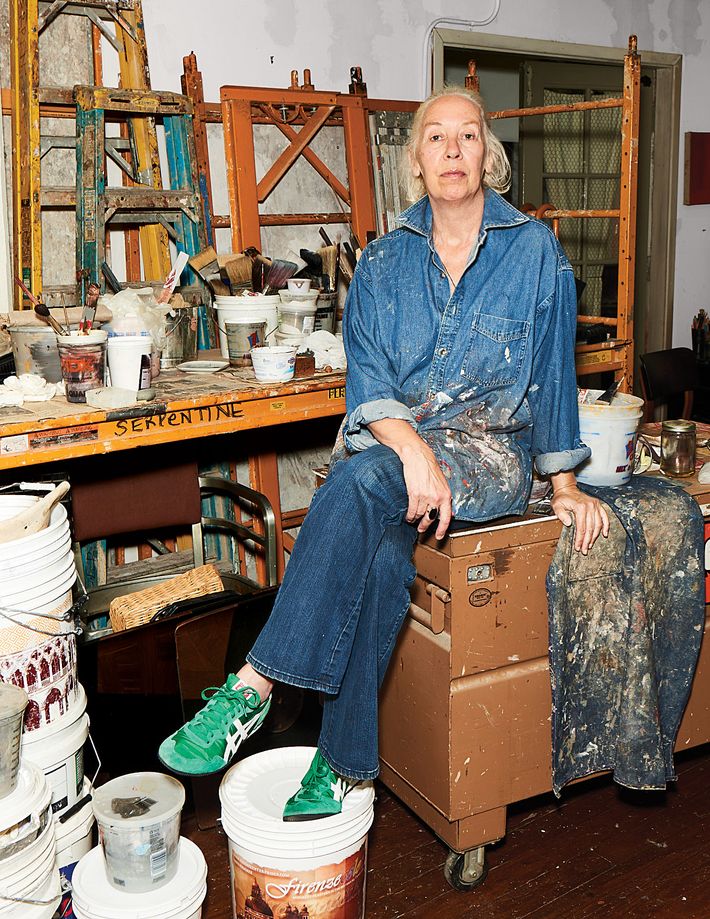 The Decorative Painter
Louise Crandell, Founder, Serpentine Studio
How do you start the process of getting a wall going?
I do samples until everybody's happy, on a board and sometimes with a drawing. Sometimes I say, "This is what it's going to look like on the first day." And then we'll put on another coat and say, "It's going to look like this on the second day," so they can understand the process.
Making sure they don't get nervous.
Yes. Sometimes colors change, depending on what's reflecting in through the window — if there's a lot of greenery outside, you have to compensate for that. Or the clients will come in and be like, "Is that what it's going to look like?" I hold hands a lot.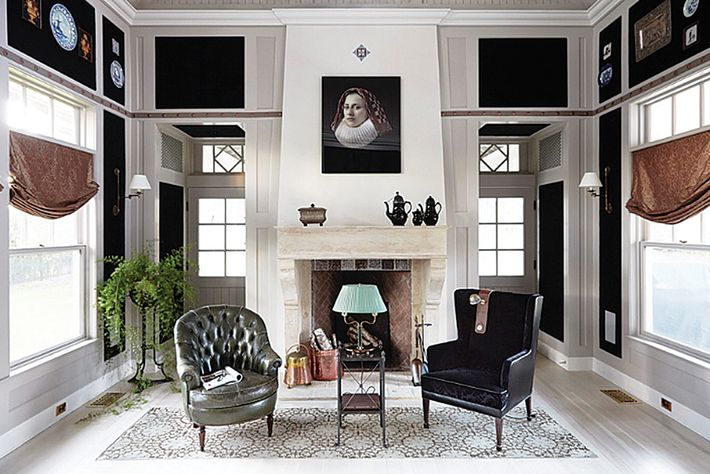 How do you generate your ideas for a piece — are you affected by the room or the light?
What I bring to my jobs is the ability to see the whole composition of the space and understand the ambience it is seeking to achieve. Usually, I meet with the designer and try to create whatever it is they envision. If there's anything I can do to enhance that, I'll make suggestions where I think it's appropriate. I want to create a mood space, and I like to work with people who want to create a mood. There was a project in Quogue working with a designer from L.A. two years ago, a house with a library that they wanted to look like limed oak — the whole library! We had to go back a few weeks ago to touch up.
Should people count on that?
It depends. We just did a round of touch-ups in an apartment on the Upper West Side where they have a lot of children, and I was amazed at what good shape it was in. Plaster is a good, sturdy surface, but a lot of times — in the city and the country — leaking pipes and burst pipes cause damage.
Trick of the Trade: "Paint the ceiling the same color as the wall, or a little bit lighter, to make an envelope of the space."
serpentinenyc.com; 212-674-7235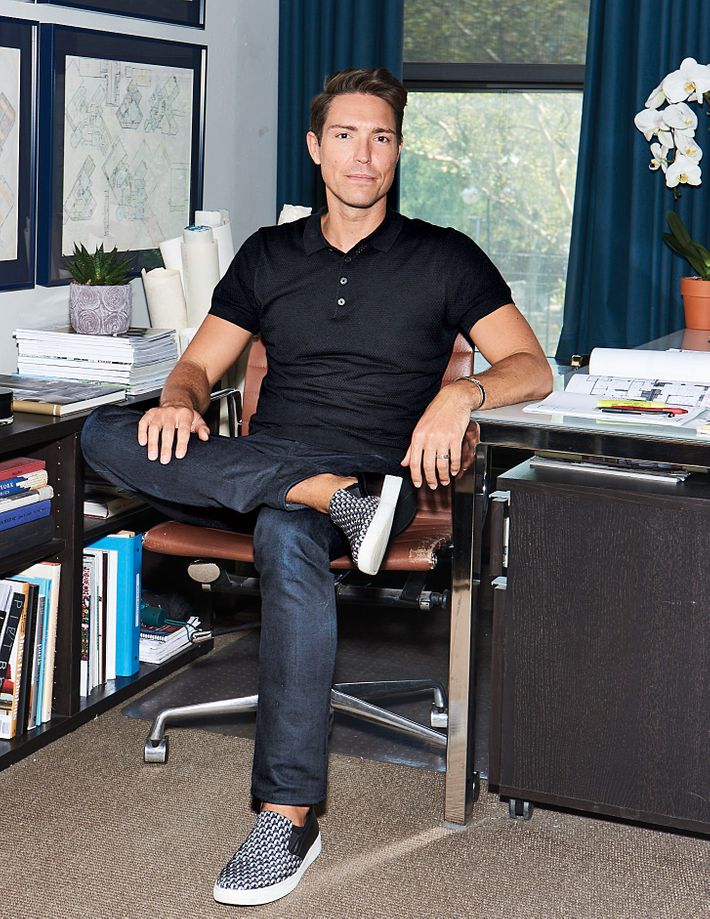 The Interior Designer
Wesley Moon, Principal, Wesley Moon, Inc.
What if you have that less-than-ideal space, the postwar apartment?
In New York, everyone talks about "postwar" like it's such a bad thing. But there are a lot of good things about a postwar apartment, and a lot of times the rooms in those apartments are very gracious. You're battling against low ceilings.
What can you do about that?
Proportion is always a big thing. It's about having contrast. When you create contrast, you create depth. Keep some things lower, and some things higher. Everything in the room shouldn't be the same height. I like to keep most of the furniture low, but when you have tall pieces, go really high.
How and what you paint can trick the eye, I guess.
People always say if you paint a ceiling dark, you bring a ceiling down, but that's not always true. If you have it contrast with the wall, it will make it feel higher. And it adds richness, too: It's the biggest surface in the room, so having it be a little bit unexpected, they'll suddenly be like, 'Wow.'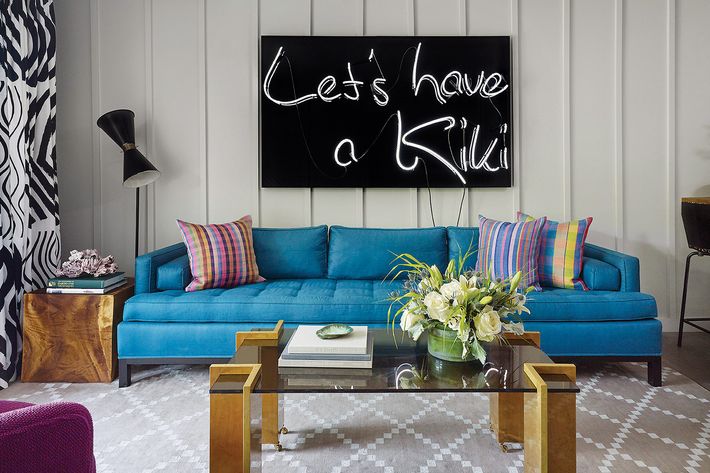 What about hiding the electronics and TVs that run our lives these days? So much ugliness.
I've started remotely locating everything. I just do an AV closet, or if it's something that's local in the bedroom, I'll run it to the closet in that room. No one's doing DVDs anymore. A lot of times I'll use Stealth speakers and put them in the wall, and they can be plastered over, and you can paint or wallpaper over them. You can put them in a weird place without it looking weird.
How do clients access it all, if it's hidden?
Everything can be done by remote control and put onto your iPad or a little touchscreen. There's more stuff, but it's easier to condense into one location. Sometimes I'll wall-mount a small iPad in the kitchen. I had one client who's a big cook, so we put it near the range so she can pull up recipes while cooking, but also control other things in the house, or even answer the door.
Trick of the Trade: "Take kitchen cabinets all the way up to the ceiling. Anyone who cooks has platters or cake plates you don't use every day — storage up there is great."
wesleymoon.com; 212-785-0392
*This article appears in the Winter 2017 issue of New York Design Hunting.