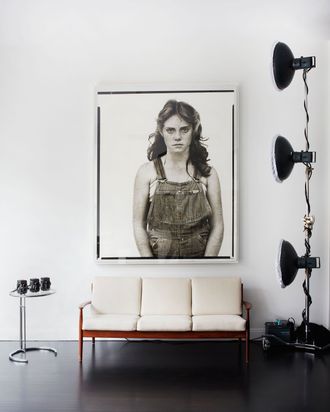 The Richard Avedon Foundation opens the doors to its new building in Hell's Kitchen this week. The four-story, 6,000-square-foot converted carriage house has undergone a massive renovation to accommodate offices, gallery space, and archive storage. Click ahead for a tour.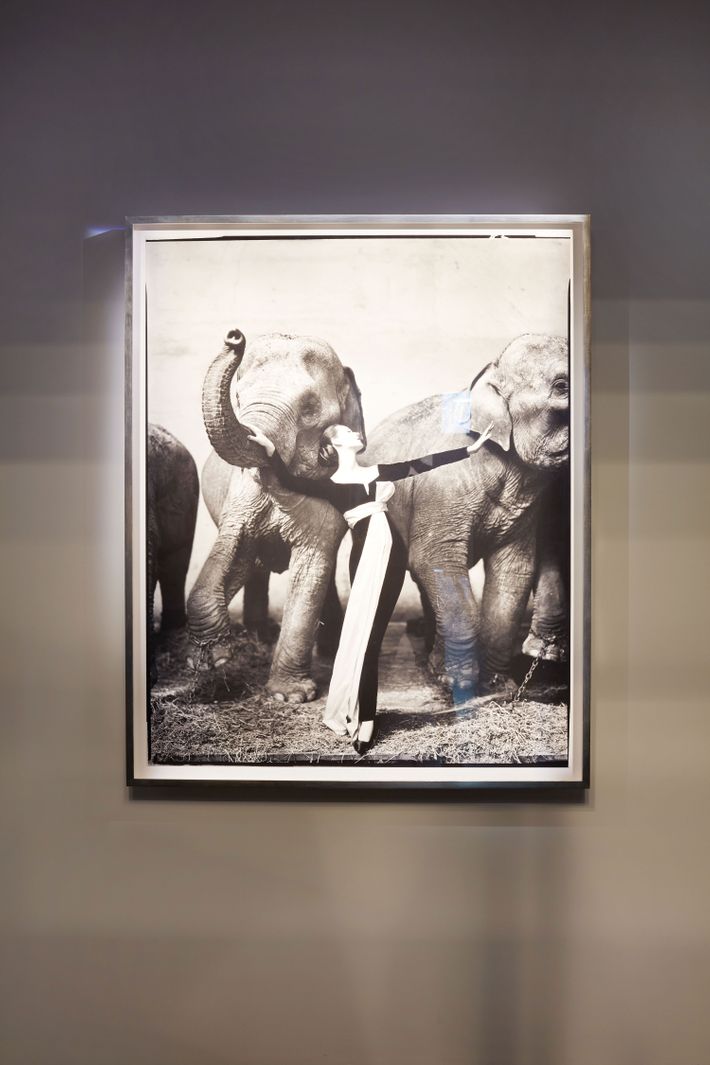 The new home of the Richard Avedon Foundation feels similar in spirit to the townhouse where the legendary photographer, Richard Avedon, lived and worked for 30 years before his death, in 2004. There, a gigantic print of his iconic photograph, Dovima With Elephants had pride of place, as it did in the Foundation offices in midtown, before the move here. Dovima With Elephants still greets you; she is the first photograph your eye is drawn to in the gallery space beyond the entrance on the ground floor. Pictured: Dovima With Elephants, Evening Dress by Dior, Cirque d'Hiver, Paris, August 1955. Edition print.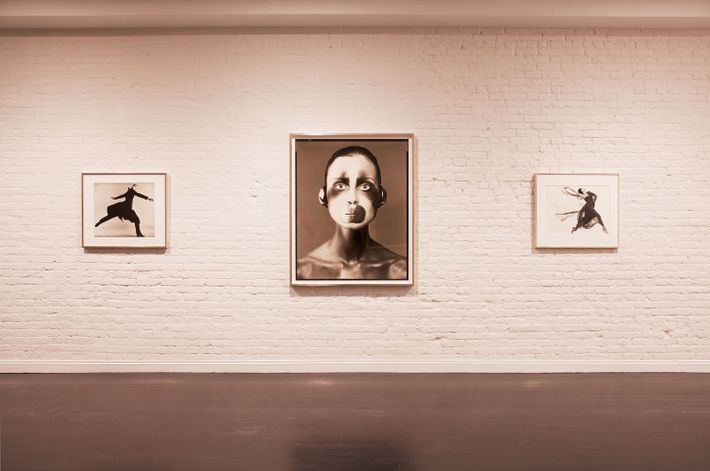 Richard Avedon prints that were in storage now grace the gallery walls, which will feature rotating exhibitions. The gallery will serve as a dedicated space for a program of curated events related to Richard Avedon's work and the world of photography. Pictured: The three photos on the left wall as you enter the gallery: Ingrid Boulting, Coat by Dior, Paris, January 1970. Natalia Semanova, Mouthpiece and Headphones by Tom Binns, New York, April 1998. Cyd Charisse, Evening Dress by Macrini, New York, New York, June 9, 1961.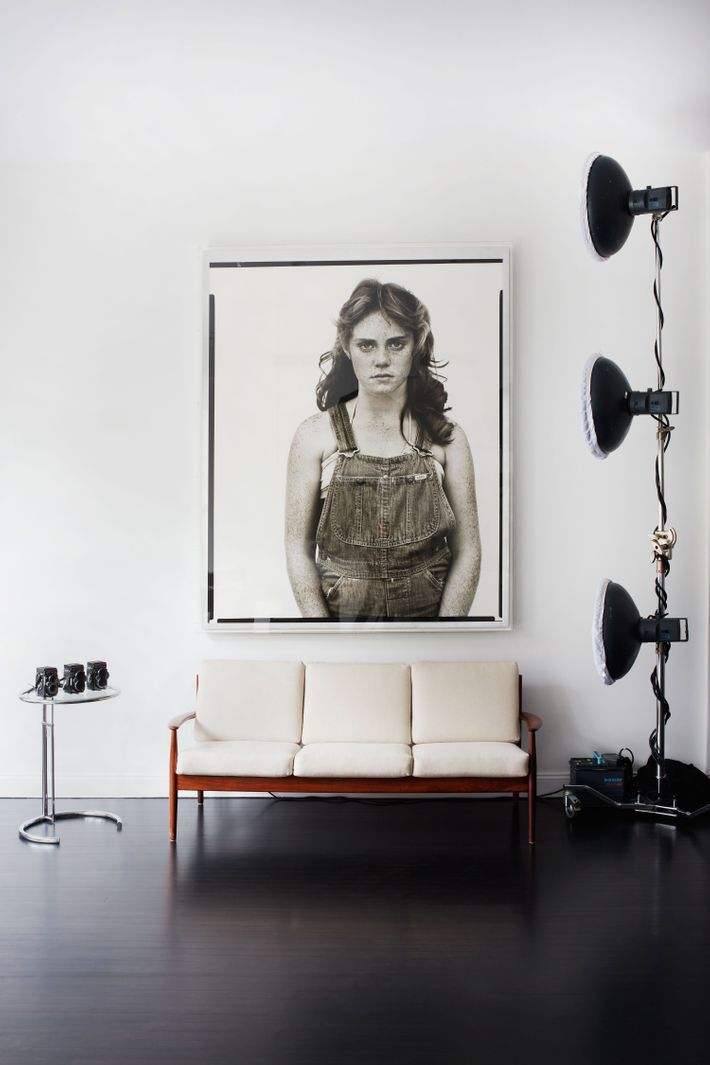 The office of James Martin, executive director of the Richard Avedon Foundation, seen here, features an Avedon print of Sandra Bennett at 12 years old, photographed on August 23, 1980, and featured in the 1985 exhibition "In the American West," at the Amon Carter Museum in Fort Worth, Texas. The strobe lights were used in Avedon's studio at East 75th Street.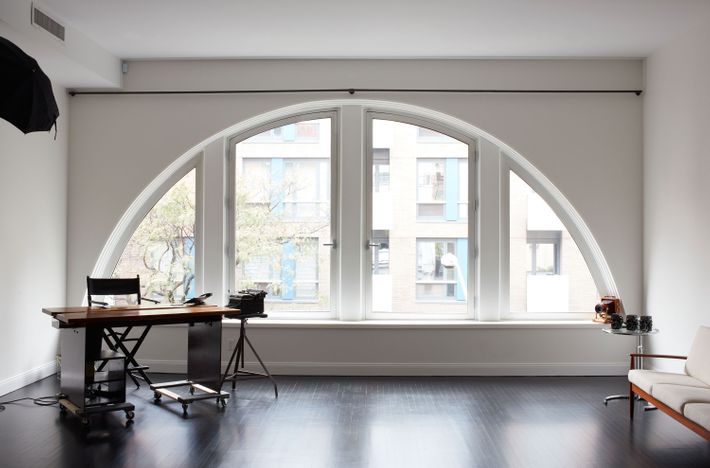 Martin's desk by the large window in his office is accompanied by a director's chair that belonged to Avedon, and the typewriter that was used by the staff in his studio on 75th Street. The photographer Timothy White, who lived and worked here prior to the Foundation's purchase of the building, did his own renovation of the carriage house.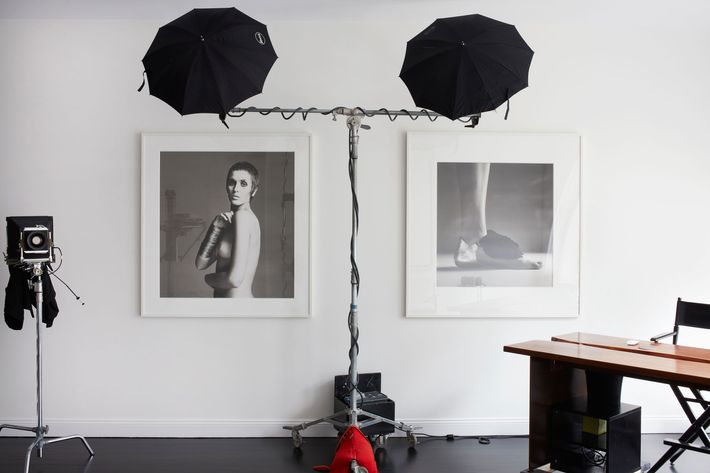 Two prints that were made for Richard Avedon's 1978 Metropolitan Museum of Art exhibition. Left: Julie Driscoll, bracelets by Cartier, New York, 1968. Right: Sandal, designed by Serge Lutens, Paris, January 1970. The strobe lights were also part of Avedon's studio equipment.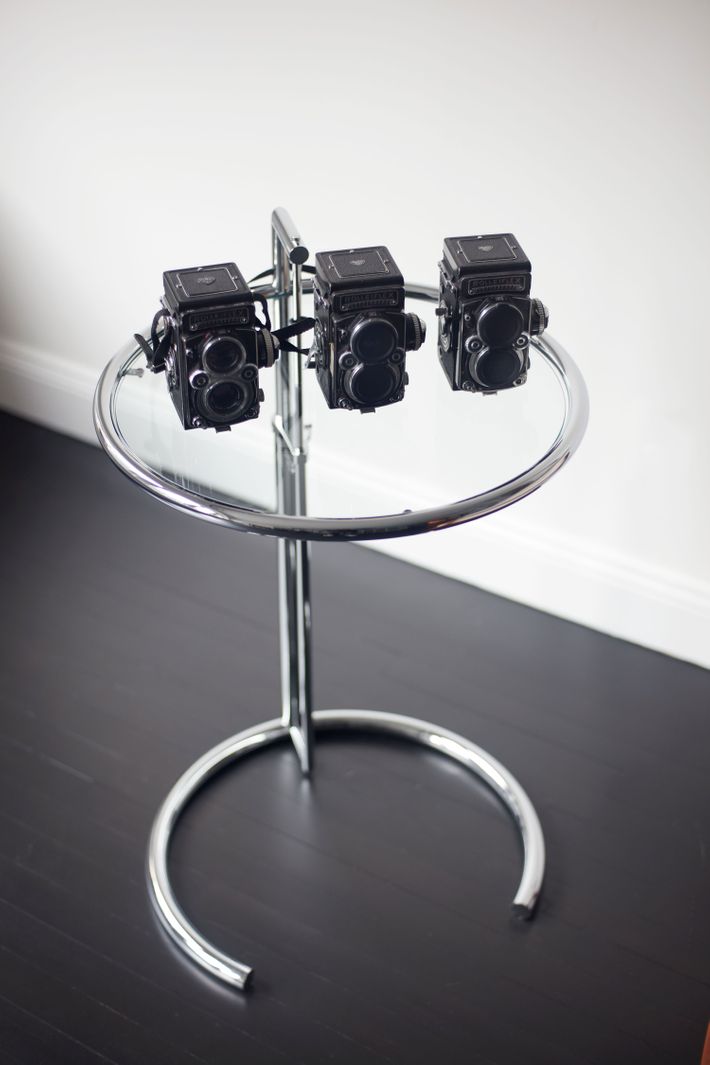 Avedon's three Rolleiflex cameras sit on an Eileen Gray side table in Martin's office.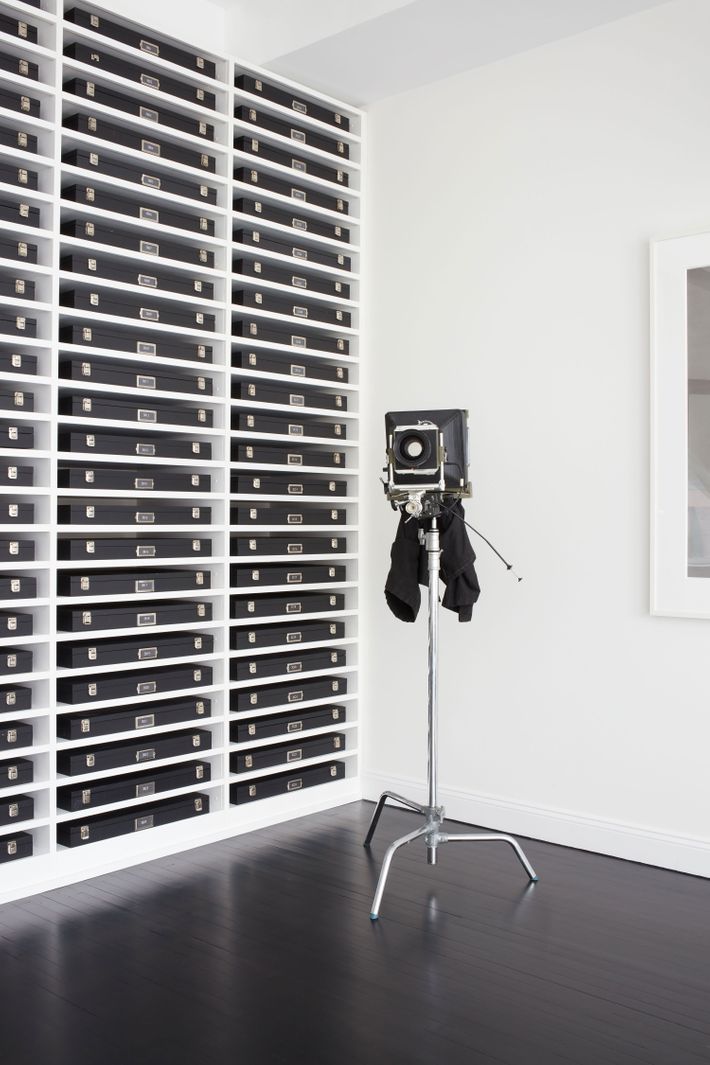 "There are 72 solander boxes in my office containing different types of prints," Martin says of the contents of the shelving unit. This is the first time since Avedon's death that the contents of his New York archive have been reunited in one place. "The basement here contains over 200 boxes of archive materials containing documents, exhibition layouts, tear sheets, proofs, maquettes, magazines, exhibition installation images, books and book layouts, press clippings, and many letters and other business correspondence spanning Avedon's six-decade-long career." In short, a gold mine. Avedon's Sinar Norma 8x10 studio camera is mounted on a stand.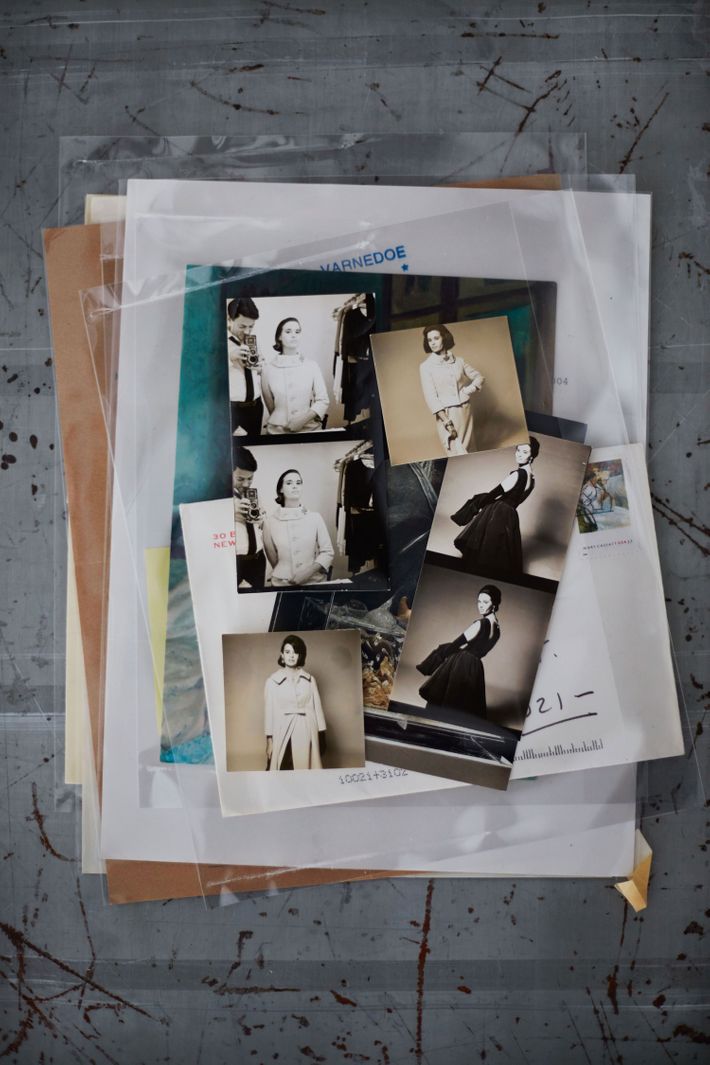 The contents of one of the document archive boxes from the basement revealed contact photos and correspondence from a shoot with Gloria Vanderbilt.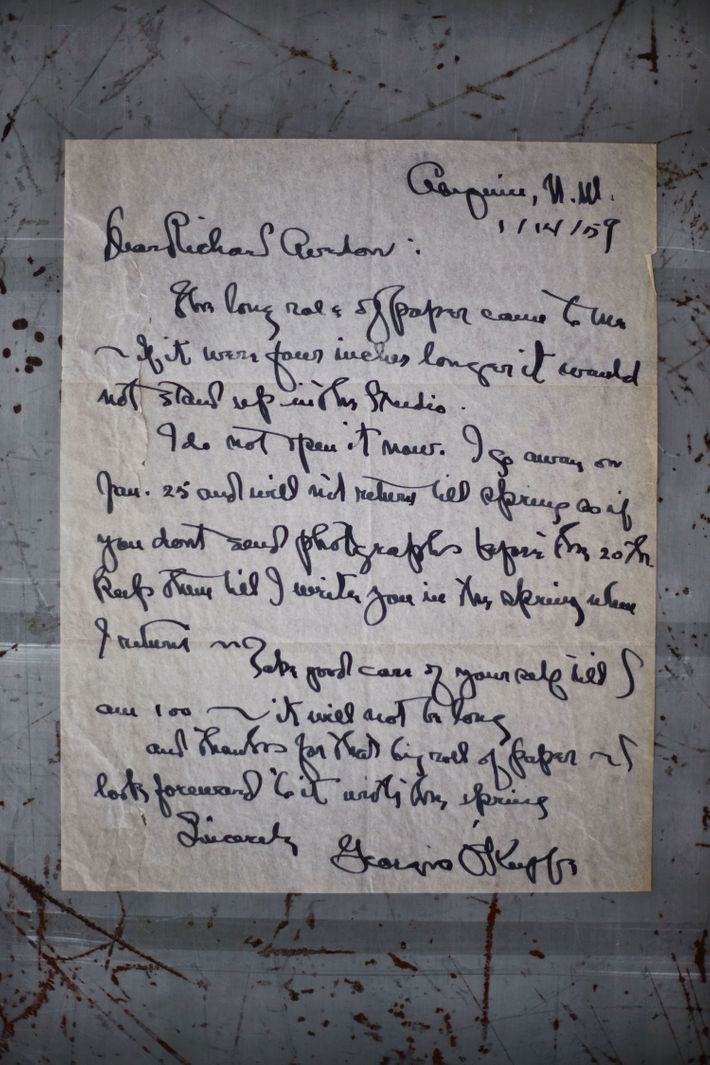 Another box had a treasury of correspondence from the 1950s. Here, a letter to Avedon from the artist Georgia O'Keeffe. Her handwriting is a work of art in itself.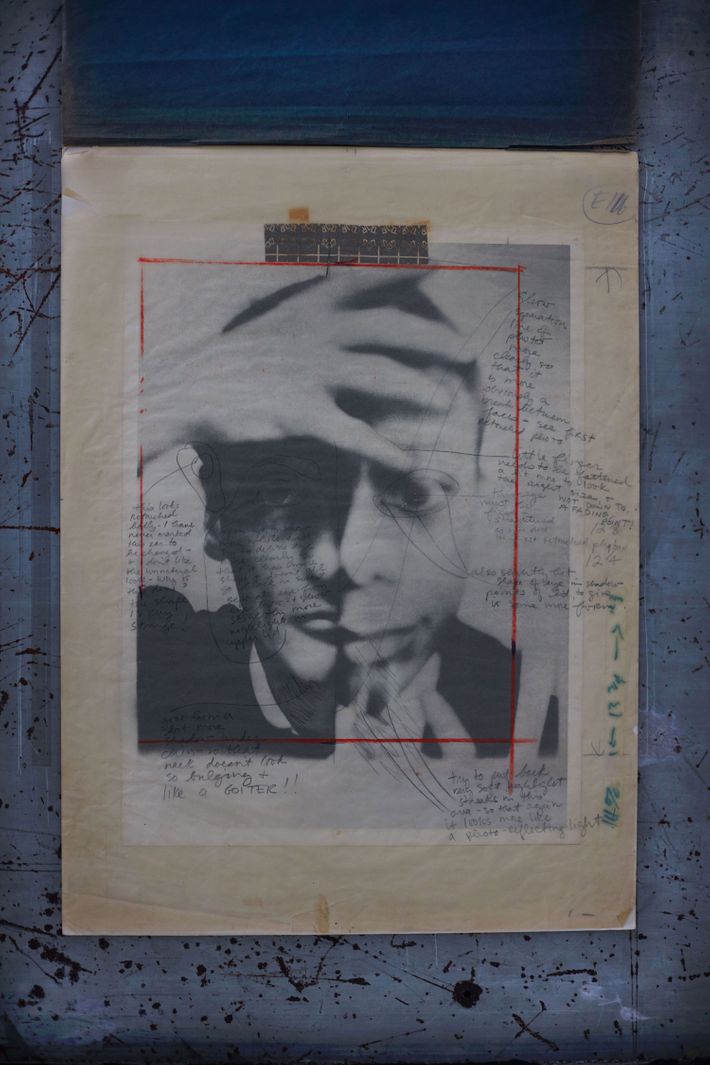 A tracing paper overlay on the photograph that Avedon created by splicing together his own self-portrait, and a portrait he took of his school friend, the writer James Baldwin. It was featured in the book they did together, Nothing Personal, in 1964. Avedon's notes to the printer include his comment to fix the shading on his neck, which he described as "bulging like a GOITER!!" The availability of these archives, now housed in one place and available to scholars and students alike, offers a rare glimpse into the world and mind of this extraordinary legend. A new era of the Richard Avedon Foundation has begun.