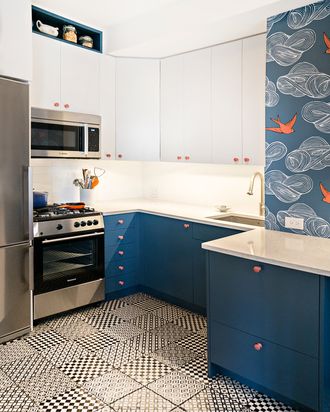 The renovation took two months from start to finish.
Photo: Paulina Hospod for Sweeten
To sell or not to sell? That was the question filmmaker Mollie Goldstein asked herself after ten years of living in her steadily appreciating condo in Fort Greene. Then she decided to renovate, stay put, and enjoy the results.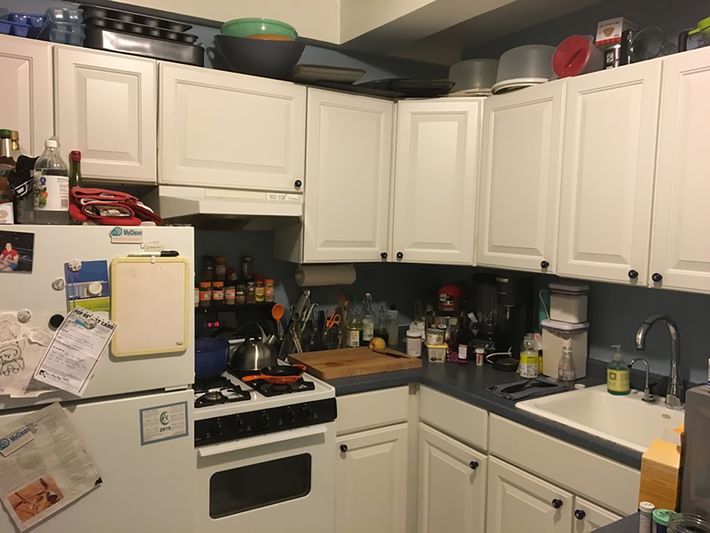 "It was perfectly livable," filmmaker Mollie Goldstein says, describing the given kitchen (seen here) of the condo she bought ten years ago, in a 1930s building in Fort Greene. "It's a studio with a long hallway and then the kitchen is a separate room. Once I saw that, I thought, Oh, I could live here!" But ten years later, with real estate booming in the neighborhood, Mollie wondered if she should sell and make a profit or do a renovation of the two most scrutinized rooms in the house: kitchen and bath. "I love my apartment, and I love my neighborhood." The renovation won out.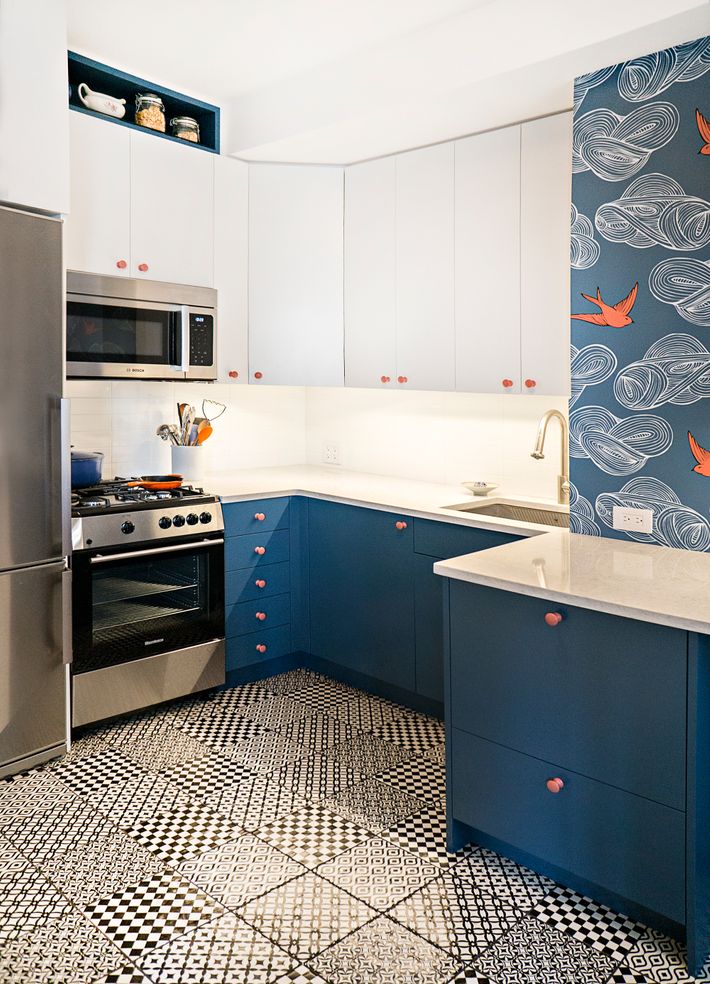 Mollie decided to take out a home-equity loan and do an upgrade. "I was completely clueless about what to do, and where to start? I met with a designer who scared me with numbers," she says. "The bank even tried to get me to borrow more money!" Then, after trawling the internet, Mollie found Sweeten, a free service that connects renovators to the best general contractors for their projects. The renovation took two months from start to finish; custom cabinets with knobs from Home Depot, a Blomberg range, and a microwave from Bosch were installed. The floor tiles are Modena B/N from Bestile.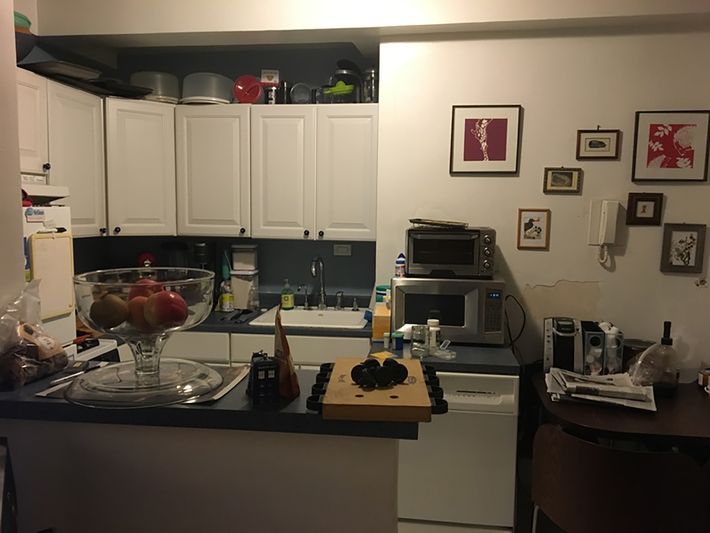 This is one of the photographs Mollie sent to Sweeten to show the state of her kitchen before the renovation. The results have made her a very happy chef.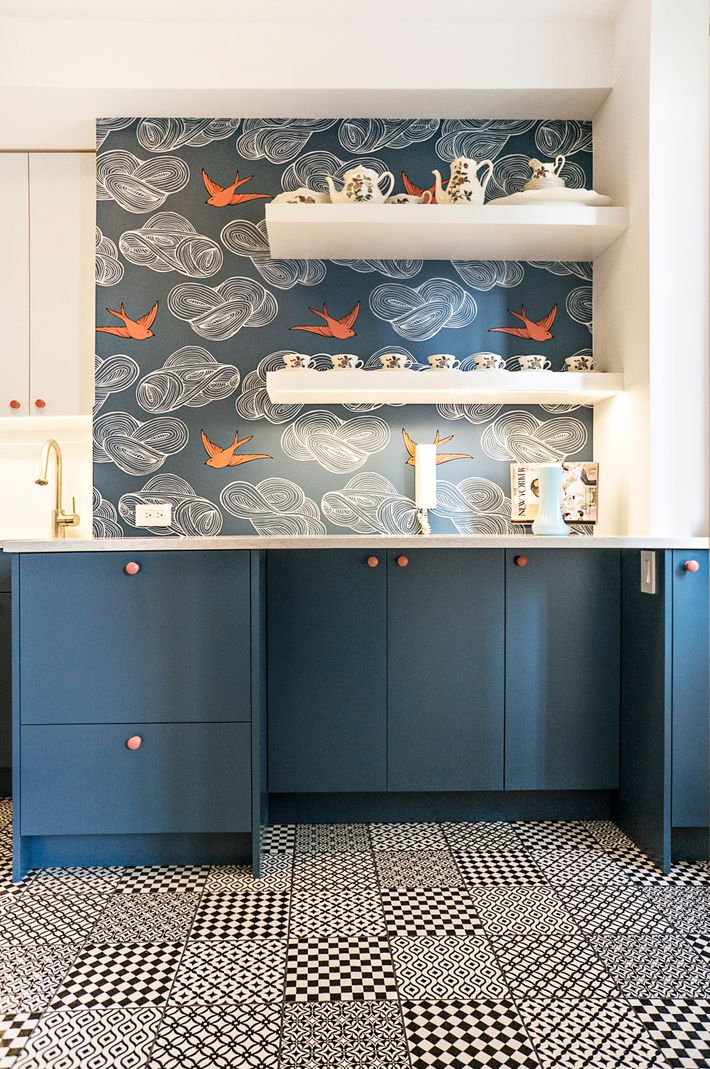 "I love pattern, and I am obsessed with wallpaper," Mollie says. The renovation scheme started with a swatch of "Daydream (indigo)" from Hygge & West, seen here, used as the backsplash of newly created countertops by LG Viatera. The dishwasher from Fisher & Paykel is now concealed under the counter. "I started with the wallpaper and a random list of desires," Mollie says.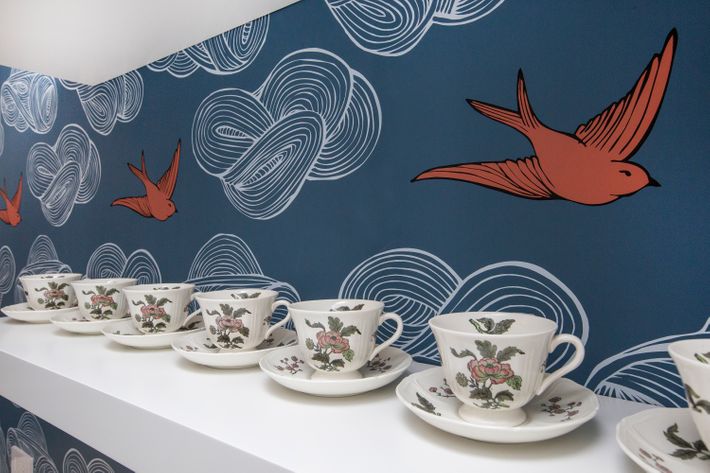 "My mother found this Wedgwood tea set and asked me if I wanted it," Mollie says. "Now I can display it instead of having it shoved up in the back of a closet."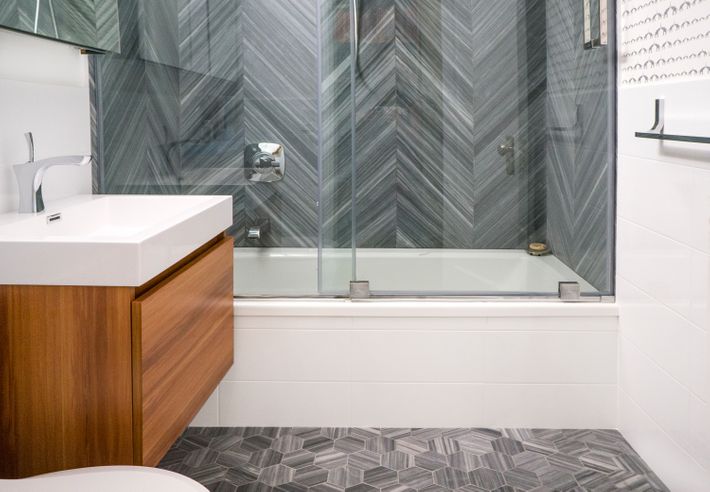 The bathroom redo reflects Mollie's love of contrasting patterns: The floors were done in Milan Gray Hexagon marble tile from Tile Bar, and the Kohler bathtub walls in Milan Gray Chevron marble tile. The vanity sink by Virtu with a Delta faucet is opposite Walnut wallpaper in "Baby Elephant Walk." Mollie and Maggie, her rescue puppy, almost feel like they have a new home. "I have no intention of moving now," Mollie says.