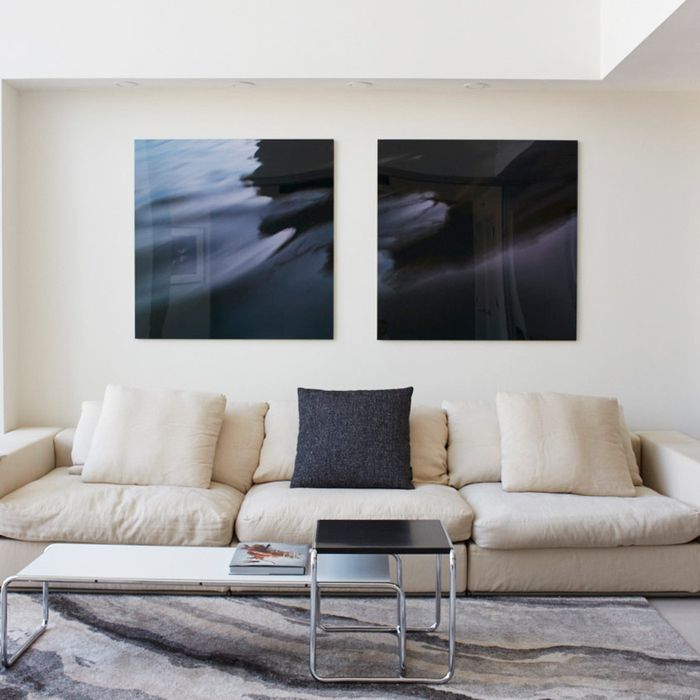 "When I first saw this apartment, it struck a chord," Daniil Simkin says. "It was a project, something I could renovate and make my own."
Photo: Chris Mottalini
Daniil Simkin, a principal dancer with American Ballet Theatre, spends most of his time jeté-ing around the world, but after living in a rental near Lincoln Center for six years, he has settled into his own home after buying and renovating a North Williamsburg condo duplex.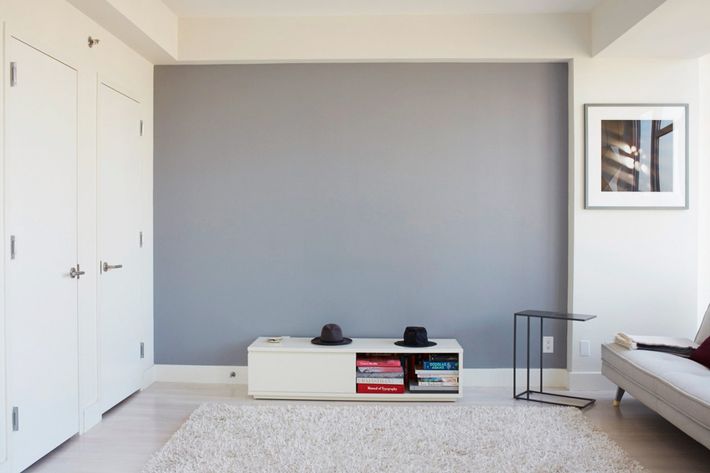 "When I first saw this apartment, it struck a chord," Daniil Simkin says, referring to the duplex condo he purchased in 2014 and moved into in 2015. "It was a project, something I could renovate and make my own." And taking on a project is no small feat for Simkin, who is a principal dancer for the American Ballet Theatre, and one of the busiest ballet stars in the world. When he first looked at the apartment, this area was walled off as a dark guest room. Now it doubles as that and as a dining room for large dinner parties (Simkin's an ace chef, too). But its main feature, Simkin says, is that it's "a full-fledged home theater at night," with a projected screen on the gray wall. A washer-dryer is tucked away in the closet.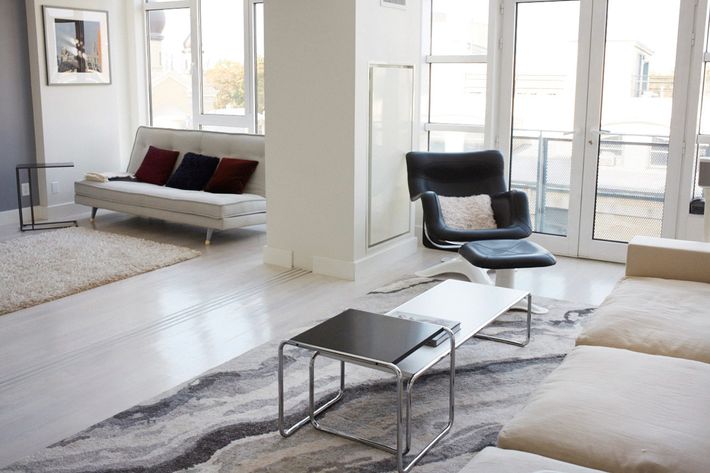 "It was very cavey, grottolike," Simkin says, describing the space before the renovation. Here, the view into the guest room and screening area from the living room, where he took down the wall separating the two spaces and lightened the original dark floor by sanding and bleaching the wood.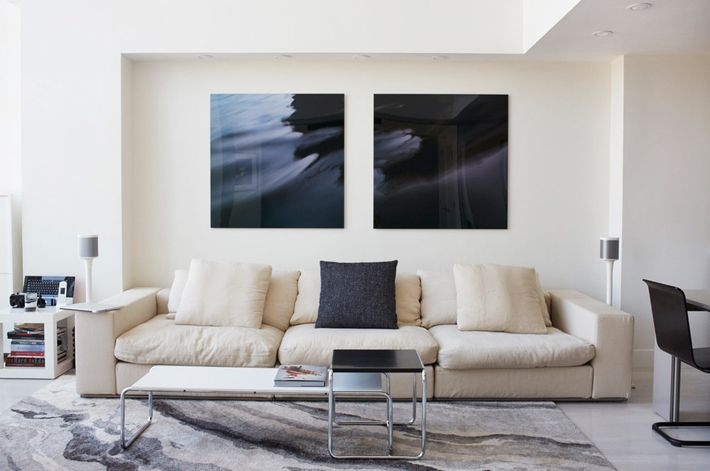 Simkin's schedule is a never-ending list of classes, rehearsals, and performances, but he also makes time to entertain friends — as in, getting off an overseas flight and cooking a three-course meal for a sit-down dinner the same night. When it came to furnishing the apartment, he turned to Tiina Laakkonen, a fashion stylist who has her own store in Amagansett. "Every design decision, I consulted with Tiina on," he says. "The mid-century Scandinavian feeling is inspired by Tiina." The large sectional couch is from Flexform. "The two photographs over the couch are by my friend and photographer of the NYC Dance Project, Ken Browar. He is basically the reason I have the apartment, as he helped me through the whole process of buying, planning, and redoing the place."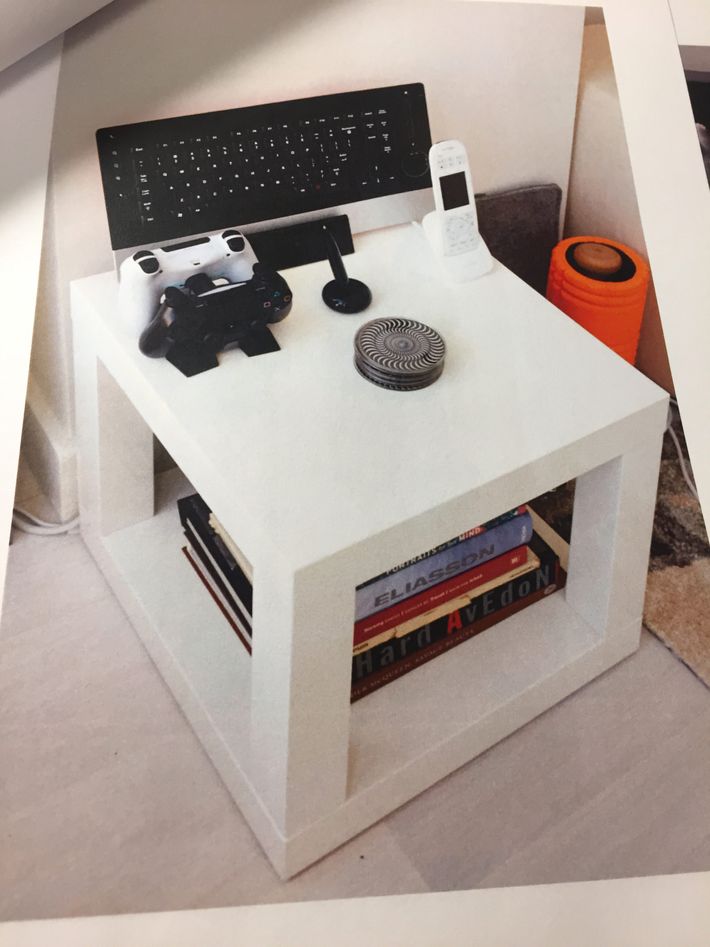 "I'm sort of a geek," Simkin says. His collection of techie things, seen here, includes the Logitech diNovo wireless keyboard, which connects to the Mac mini in the closet that runs the home-theater projector. There are also controllers for his PlayStation 4 and a Logitech Harmony universal remote. Simkin says he was "an early adopter of 'everything internet' — I was one of the first ballet dancers to upload my videos on YouTube, which then went a little viral. I received an invitation to perform in Paris for the first time because someone saw my video clip on YouTube." Born in Russia, he moved with his family to Germany when he was 2, where he started training with his mother, also a ballet dancer. He joined American Ballet Theatre in 2008 as a soloist.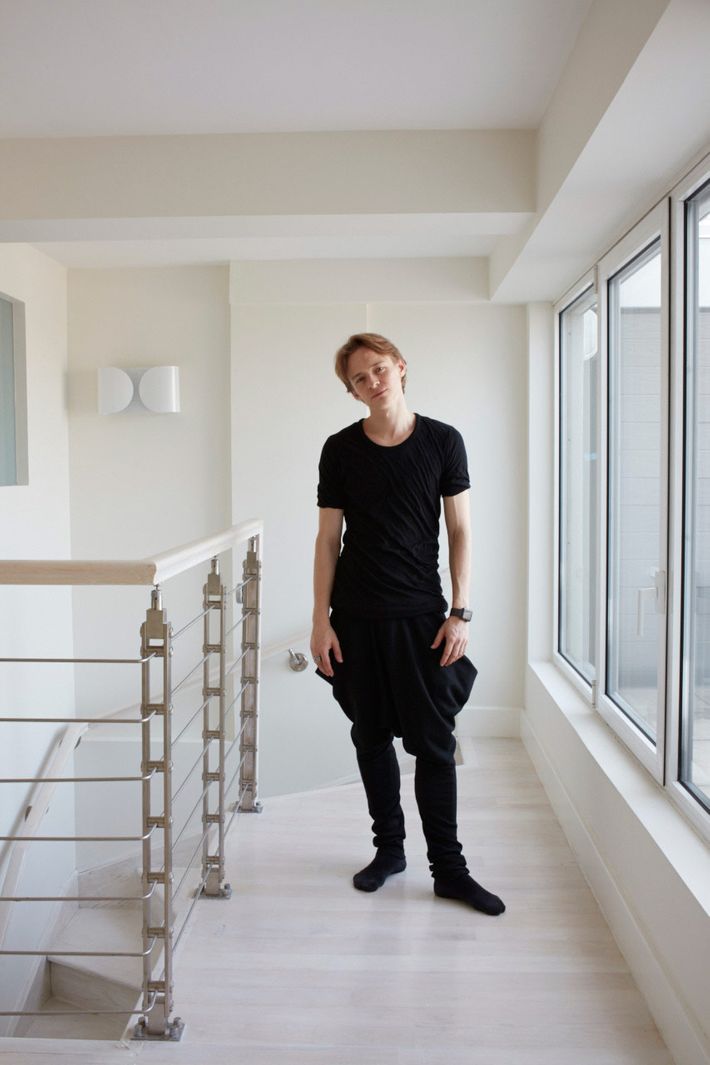 Simkin on the stair landing of the second floor, where his bedroom is located. He is wearing Comme des Garçons pants that he says are "supercomfy." His favorite designers are Ann Demeulemeester, Rick Owens, Comme des Garçons, Julius, and Boris Bidjan Saberi. "I have a few items which are barely wearable," he says. "I like clothes which are a bit on the edge."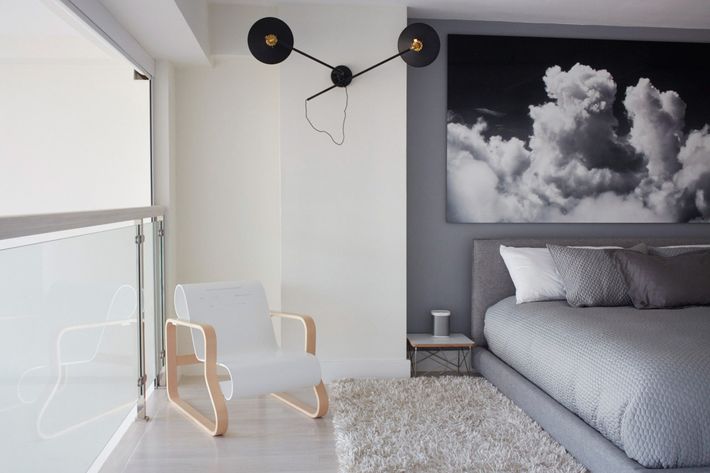 The second floor was originally walled off, save for a tiny opening to bring in light. Simkin took down the wall and installed a glass partition, which allows the area to feel like it is floating out over the living room below. The cloud photograph over the bed is by Simkin, taken from a jet window on one of his myriad flights.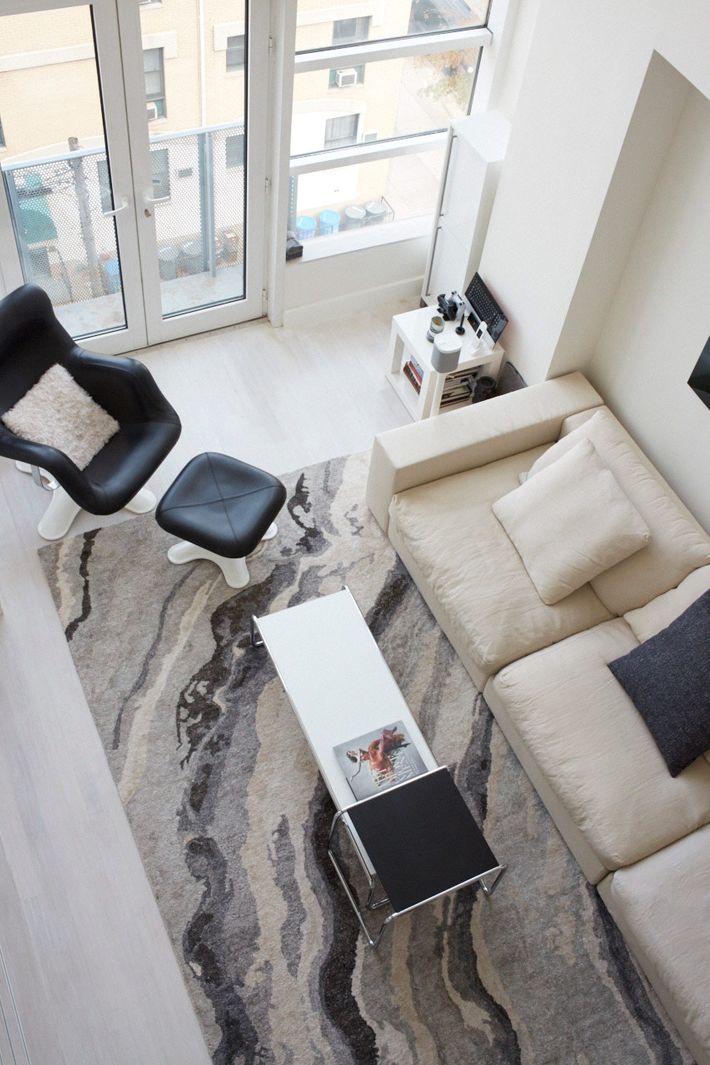 The view from the second-floor bedroom down to the living room with a carpet from Surya. The glass wall facing the street with a door to a small terrace allows for light to flood the apartment.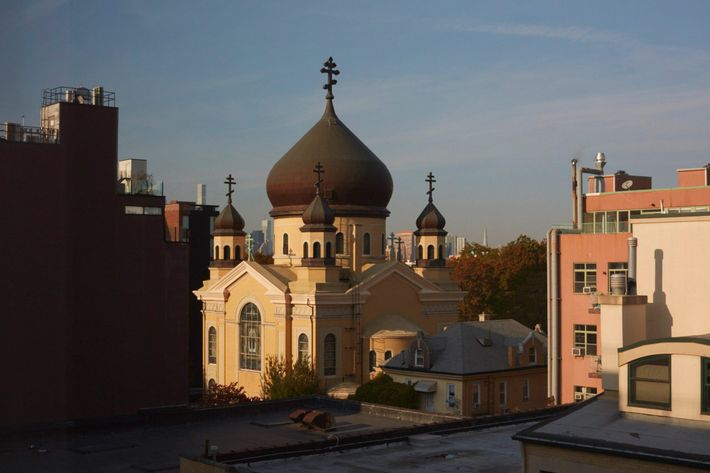 "The views to McCarren Park and a glorious Russian Orthodox Church are a bonus," Simkin says. He is busy these days rehearsing for the spring season of American Ballet Theatre; his first show will be dancing the role of Basilio in Don Quixote on May 17 with Isabella Boylston. He is also rehearsing for his upcoming Guggenheim Works & Process Rotunda Project, a site-specific dance performance and installation that opens September 5.