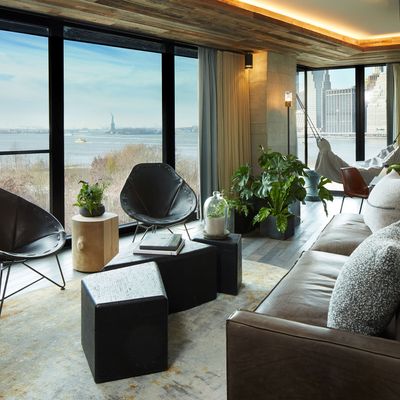 The hotel feels like an old friend in the neighborhood.
Photo: Courtesy of 1 Hotels
Last week I did something that New Yorkers rarely do: I spent the night in a hotel. I checked into the new 1 Hotel Brooklyn Bridge, the third property from Barry Sternlicht, CEO of Starwood Capital Group's 1 Hotels and the company's first from-the-ground-up hotel, in Dumbo.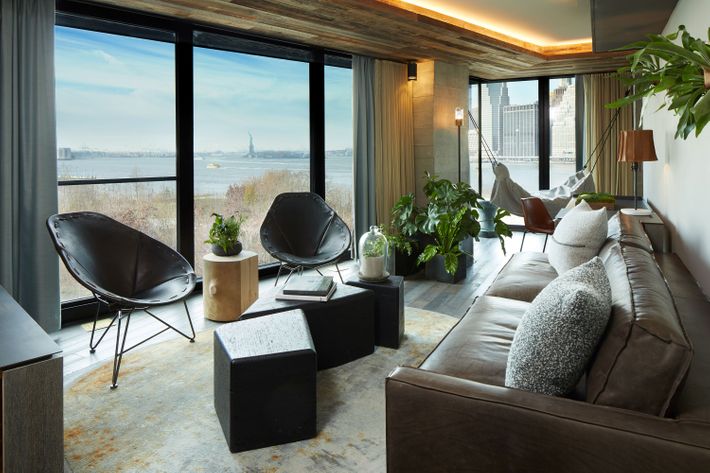 The hotel feels like an old friend in the neighborhood with its emphasis on sustainability and ecoconsciousness. The rooms and public spaces are furnished primarily with pieces made by local design vendors, including Travis James for May Furniture Co., who made the custom rock coffee table seen here.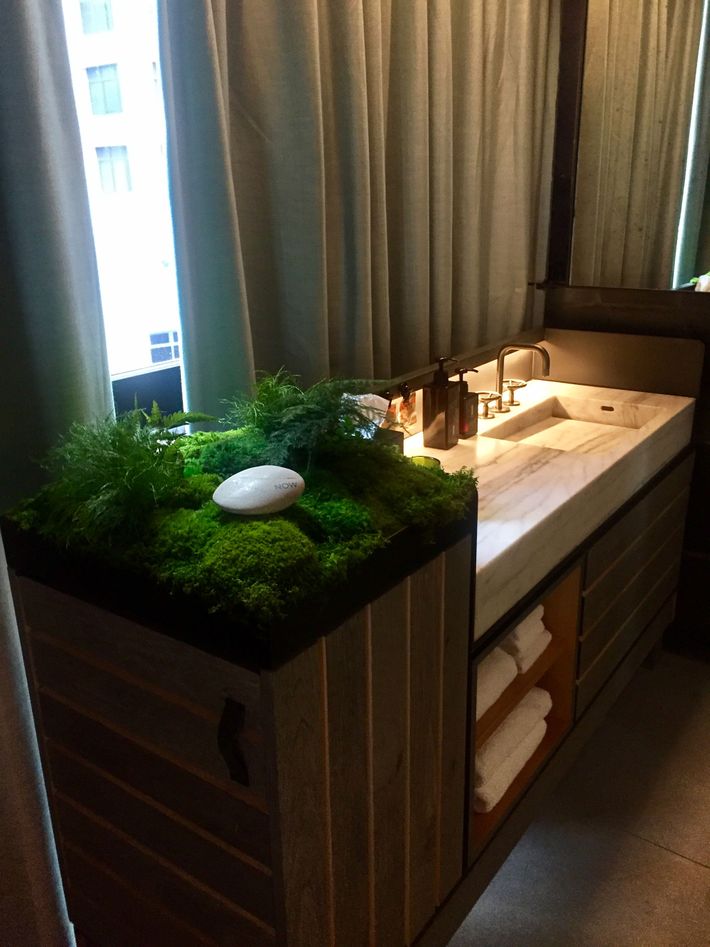 In keeping with the green theme, each room has its own little moss garden by the sink. The architecture of the hotel was done by Toll Brothers City Living, and Marvel Architects designed the adjacent Pierhouse condominiums (not shown). The interiors of the hotel were designed by INC Architecture & Design partners: Adam Rolston, Drew Stuart, and Gabriel Benroth.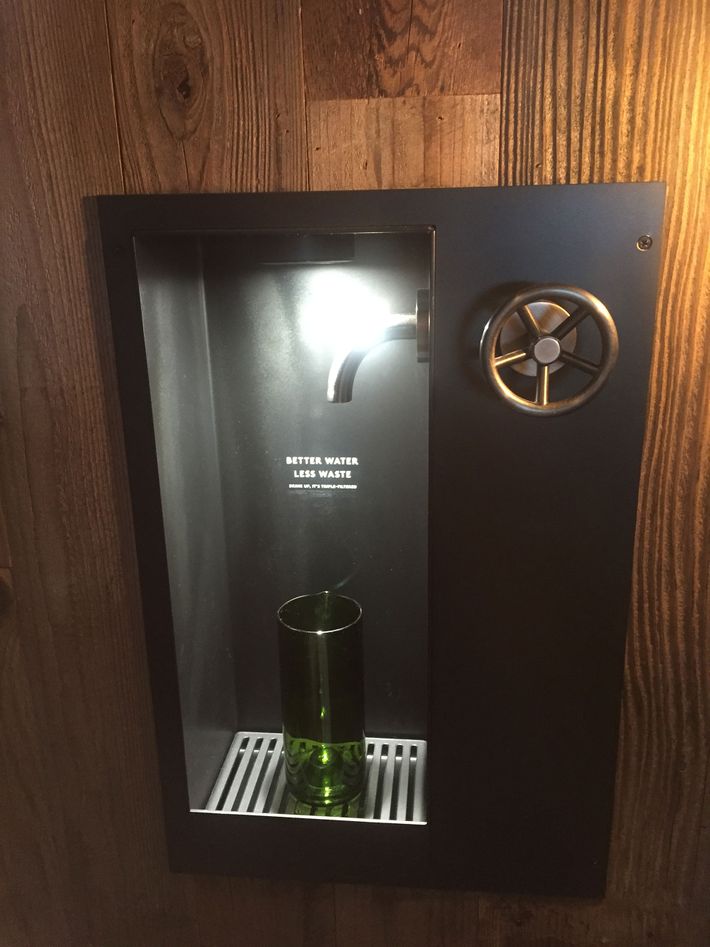 Every one of the 194 guest rooms, including 29 two- to six-bedroom suites and the Riverhouse presidential suite of the ten-story hotel, is equipped with a water dispenser, seen here, that filters the city's tap water. Meanwhile, rainwater is collected and used to water the park outside.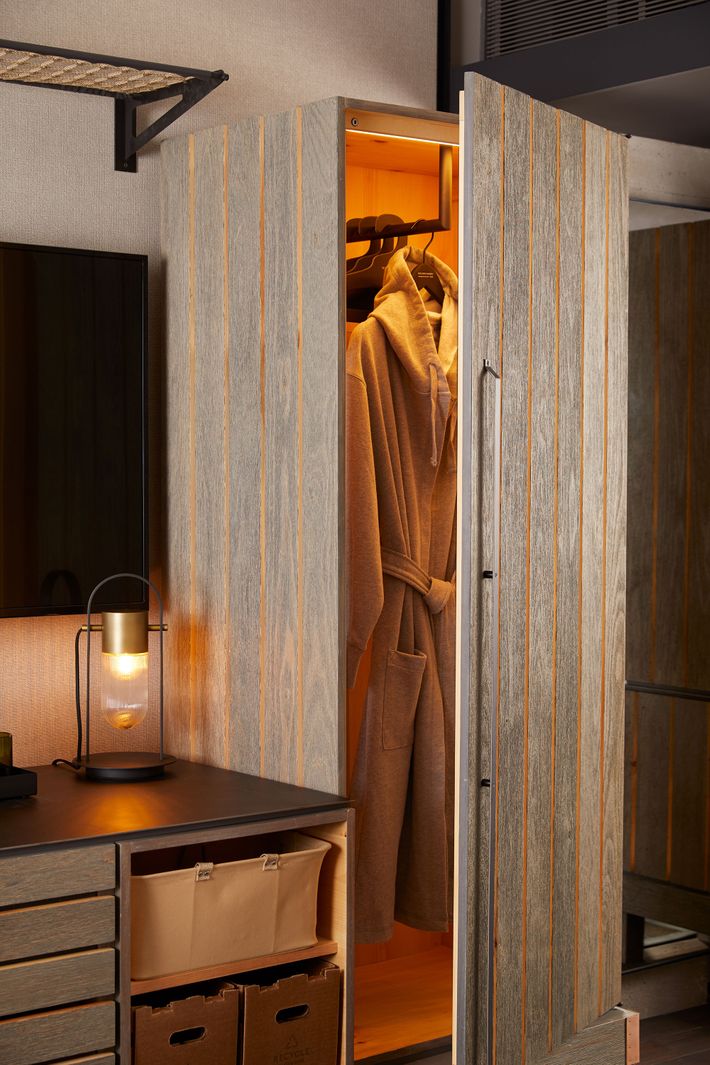 The metalwork in the hotel is by Benchmark. The palette of the rooms and public spaces is natural wood and stone, and the hotel design features reclaimed-heart-pine beams from the former Domino Sugar factory, walnut from the Brooklyn Botanic Garden, and pine flooring from the Old Crow Distillery in Kentucky.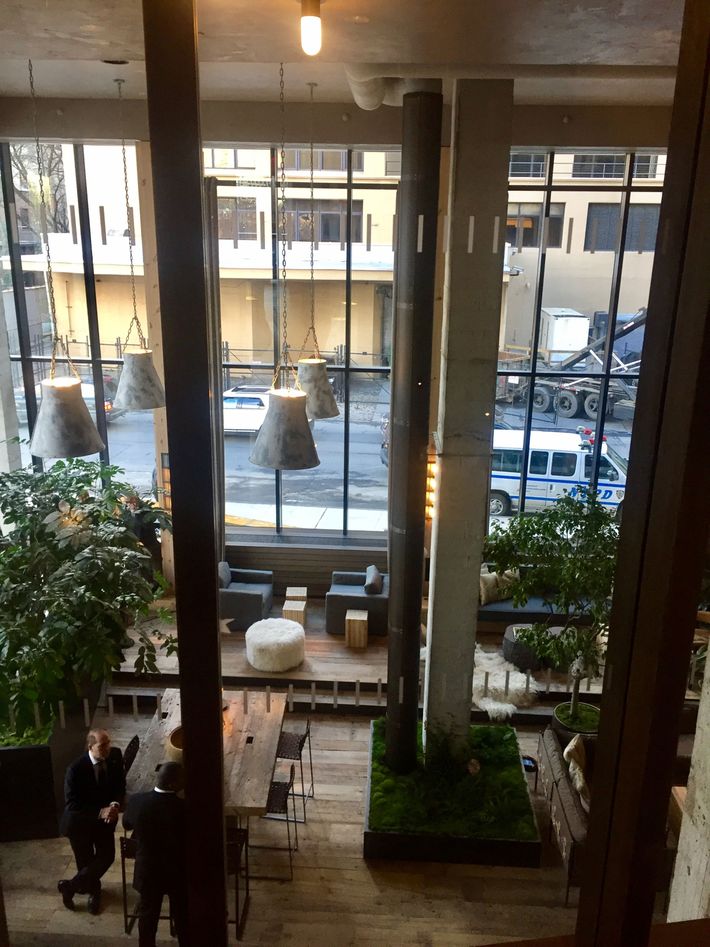 While the main lobby, seen here from the second floor, is grand, its comfy seating area lends itself to intimate conversations or some quiet time on your laptop. Harrison Green designed and installed a magnificent 25-foot green wall (not seen here). Uhuru did much of the furniture, and the Silo Pendant lamps are by HB Lighting.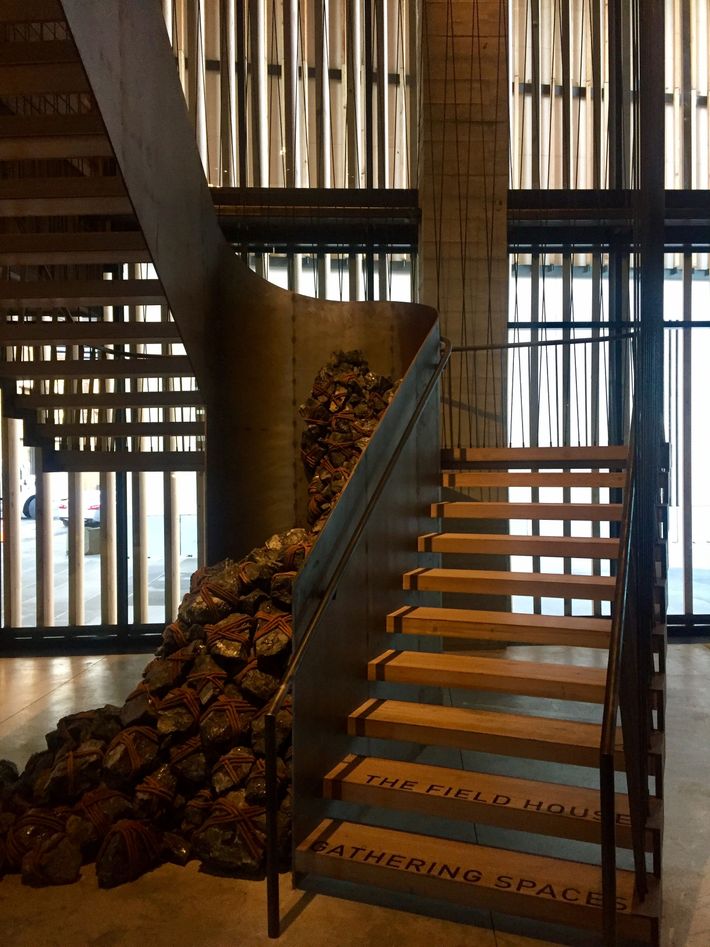 The stairs near the reception area that lead to the second-floor dining and reception rooms feature a sculpture of obsidian boulders wrapped in hand-dyed rope by Rachel Weiss.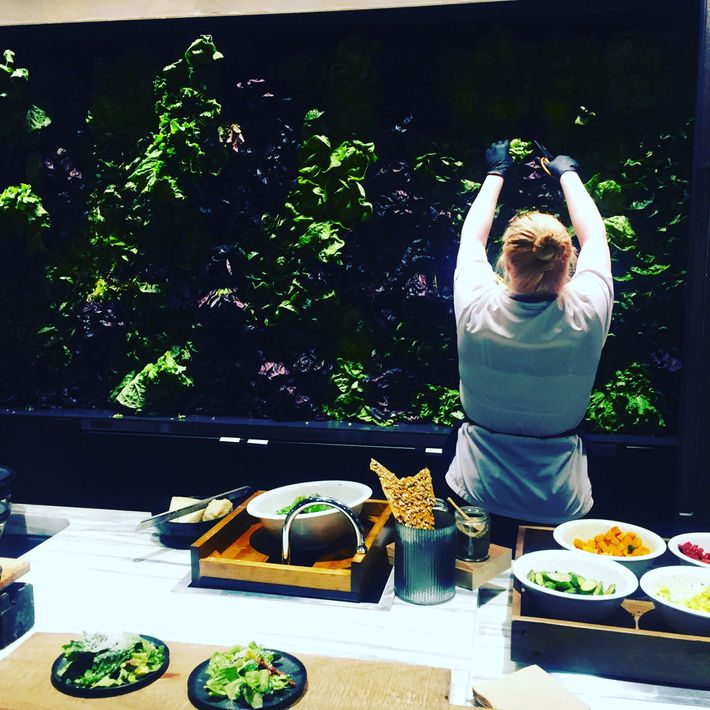 Upstairs on the second level we started dinner with a salad course of delicious hydroponic lettuces harvested right from the wall. Do try this at home! (Note: This salad wall is not part of the daily dining experience at the hotel, but it does sprout at special events.)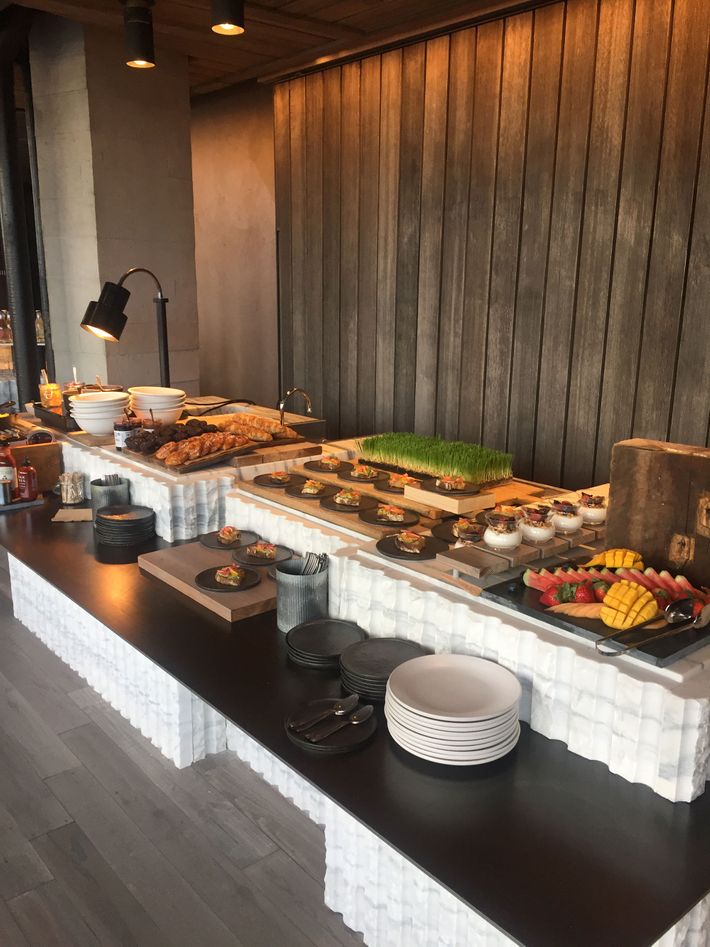 The same countertop at breakfast the next morning offered up a gorgeous array of healthy fare. The lettuce wall is right there behind the wood screen, now concealing the grow wall.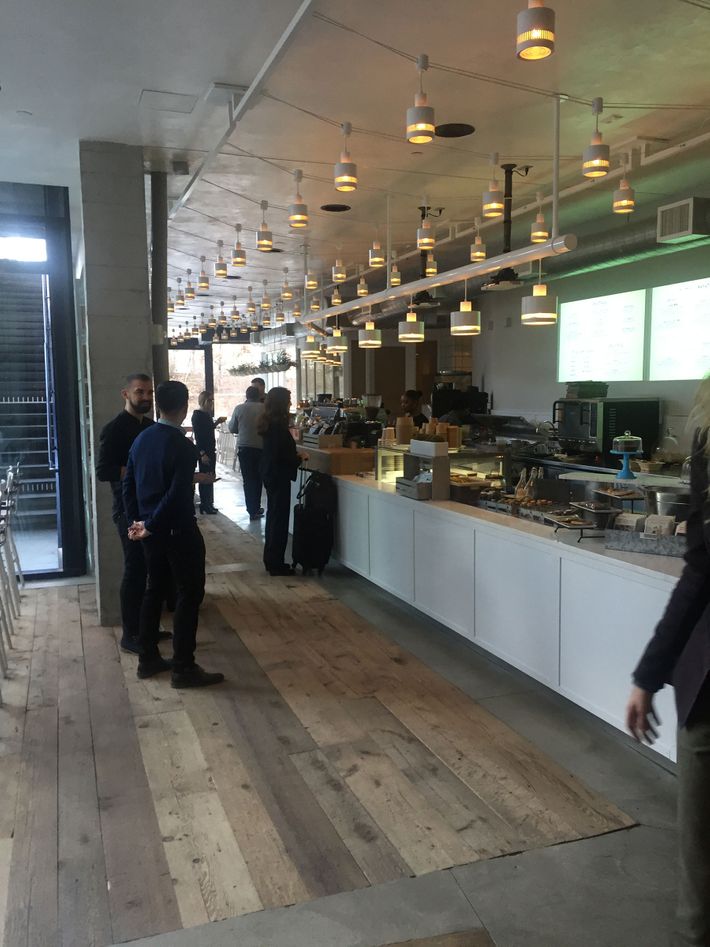 Downstairs off the lobby is a cheerful coffee bar.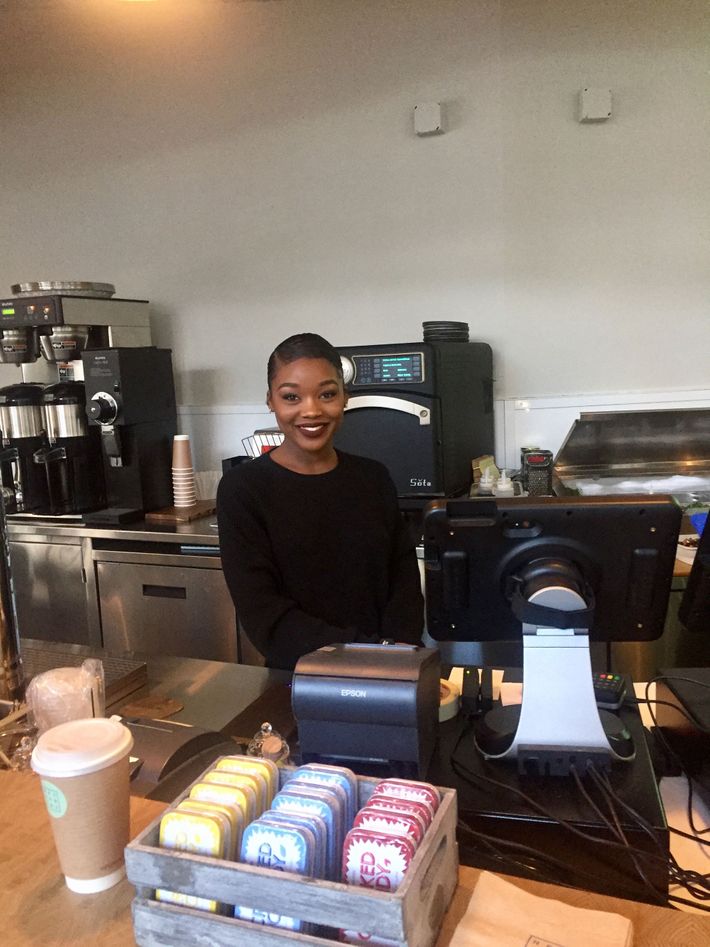 As with every great hotel, no matter how gorgeous the design, it's always the people you encounter who make the difference, and barista Melinda Berry, seen here, was one of the lovely staff who made you feel happy to be there.