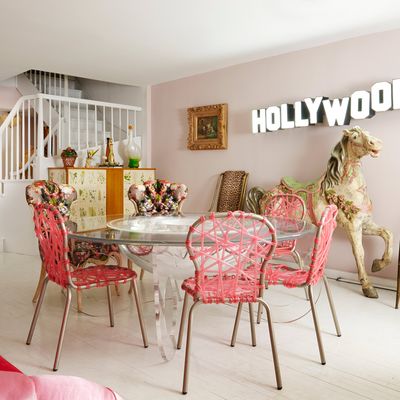 "This apartment acts as my live-work space, so the furnishings are constantly changing and moving around," Bikoff says.
Photo: Genevieve Garruppo
Sasha Bikoff's new apartment showcases her over-the-top aesthetic. In the nearly four years the 29-year-old has been in business as an interior designer, she's become a born-again maximalist. "I grew up in the '90s, in a very sterile white-and-chrome apartment on the Upper East Side," she says. "It was not my taste at all, but it was my mother's direct reaction to the house she grew up in that my grandmother had decorated extremely lavishly."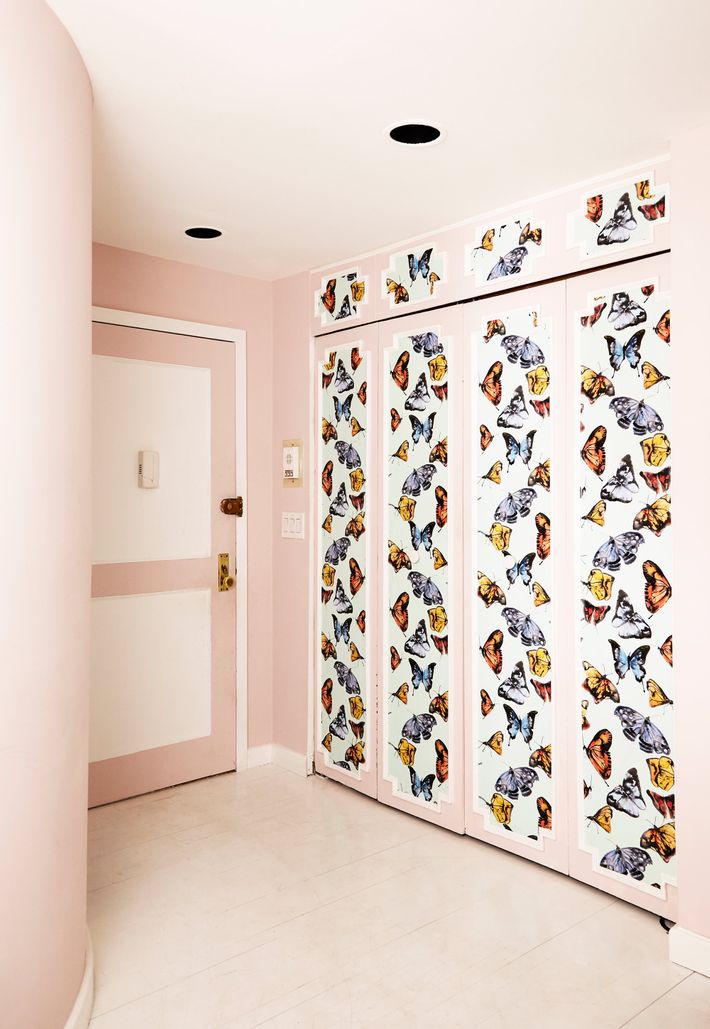 Sasha Bikoff's design journey began when she decided to decorate her childhood bedroom. "One day I went to the paint store and bought three different shades of Benjamin Moore pink paints and hand-painted my room with quotes about love in different fonts." She proceeded to add pink sheer fabric to soften up her Conran's chrome bed. "It was magical, and my mom loved it." Here, the entryway walls are dosed with Farrow & Ball's Calamine Pink with splashes of George Venson's Voutsa Butterfly wallpaper.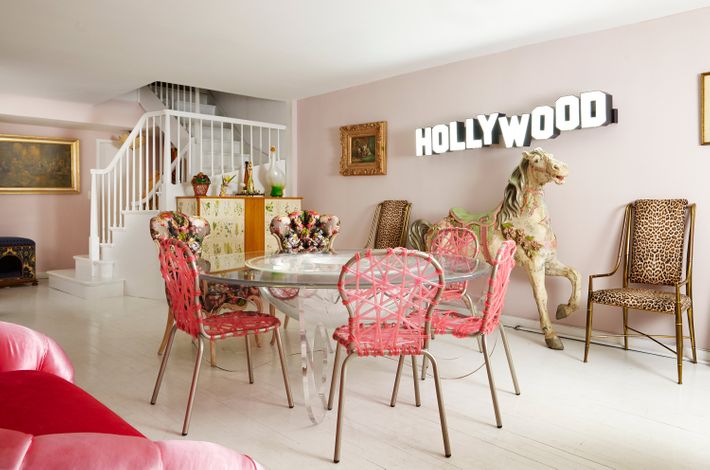 "This apartment acts as my live-work space, so the furnishings are constantly changing and moving around," Bikoff says. The antique carousel pony here might be short-lived, as it's on her 1stdibs site, along with many of the pieces in the apartment (including the pink velvet sofa). The Campana Brothers Zig Zag chairs fit in perfectly with the hard-core pink assemblage in the open dining-living room.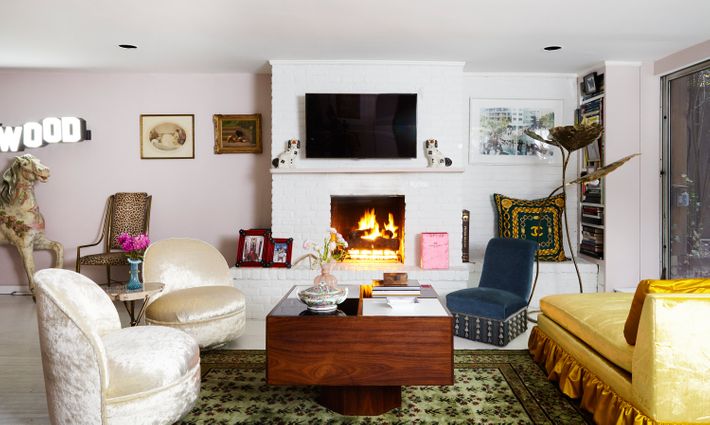 The rental duplex, in a prewar townhouse off lower Fifth Avenue, has a garden (glass sliding door at right) and the added advantage of being close to the Mess, the new restaurant that Sasha has just decorated for Ed Schoenfeld, opening soon. The Milo Baughman swivel chairs upholstered in faux fur can be found on 1stdibs.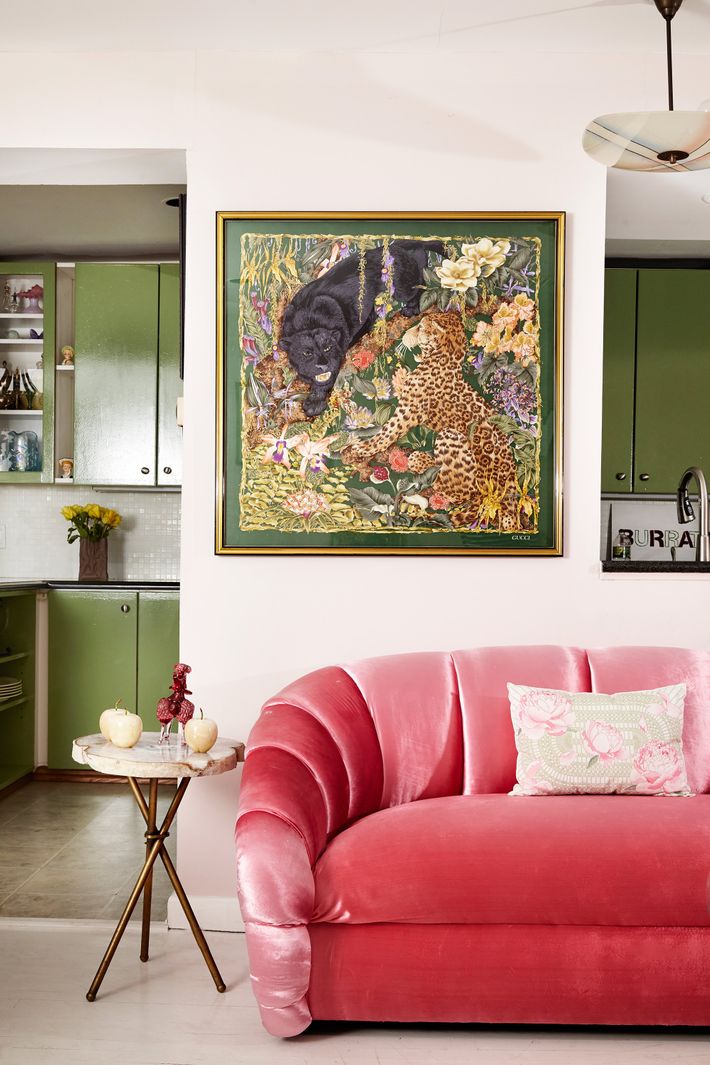 Bikoff framed a Gucci scarf, which hangs outside the kitchen where she lacquered the cabinets in Farrow & Ball's Breakfast Room Green. "I fell in love with design when I lived in Paris on the rue de Lille," Bikoff says of her time studying fine art at the American University of Paris and at George Washington University. She then worked at Gagosian's Chelsea gallery for three years before striking out on her own, fueled by the success of her first project, decorating the Dakota apartment of her late mother in 2014.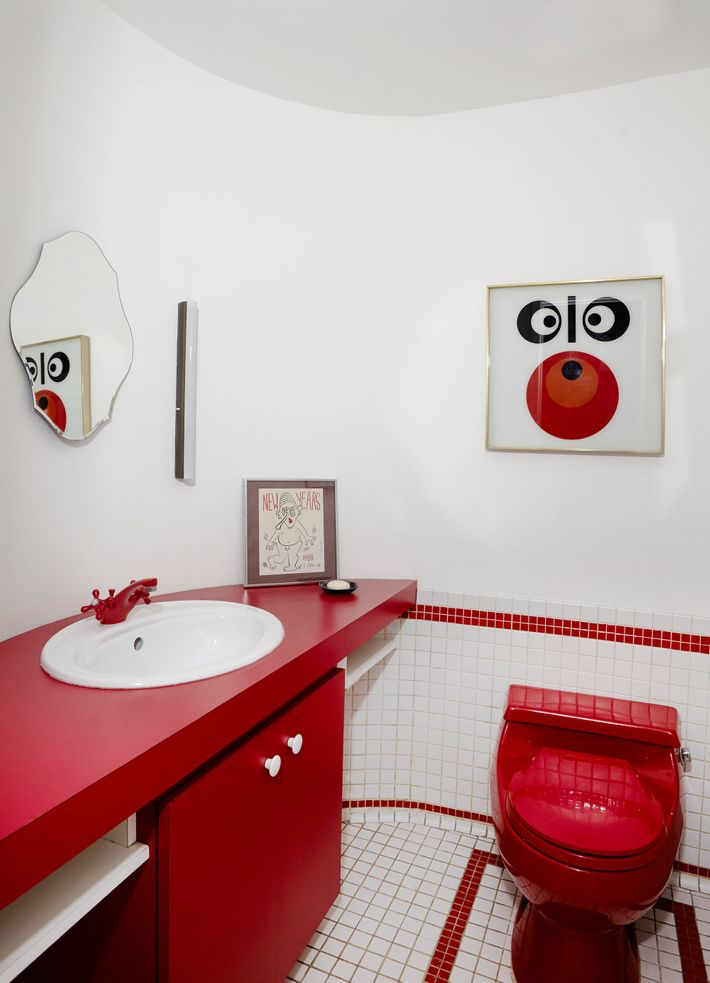 Bikoff's powder room will wake up any sleepy guest with its lipstick-red palette.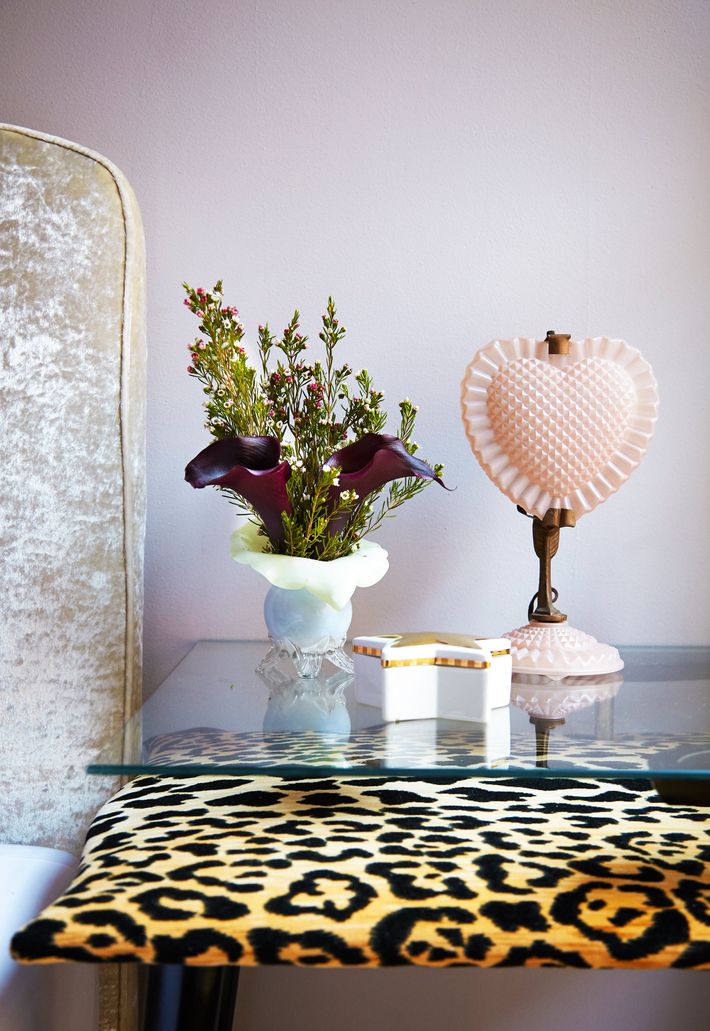 In her bedroom, Bikoff custom-designed floating glass tops over her Cheetah velvet Italian side tables, one shown here with her Victorian heart lamp.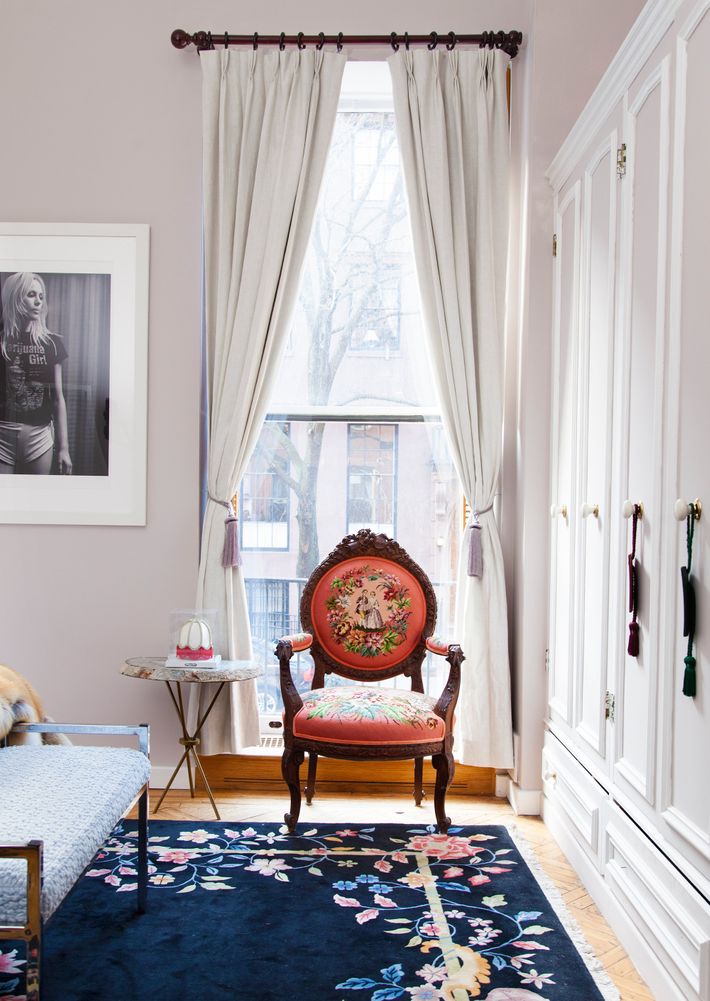 A French Louis XV–style fauteuil gets needlepoint upholstery in Sasha's bedroom. The chrome bench at the foot of the bed has been covered in Marc Jacobs ruffled velvet fabric. The black Deco rug is Chinese.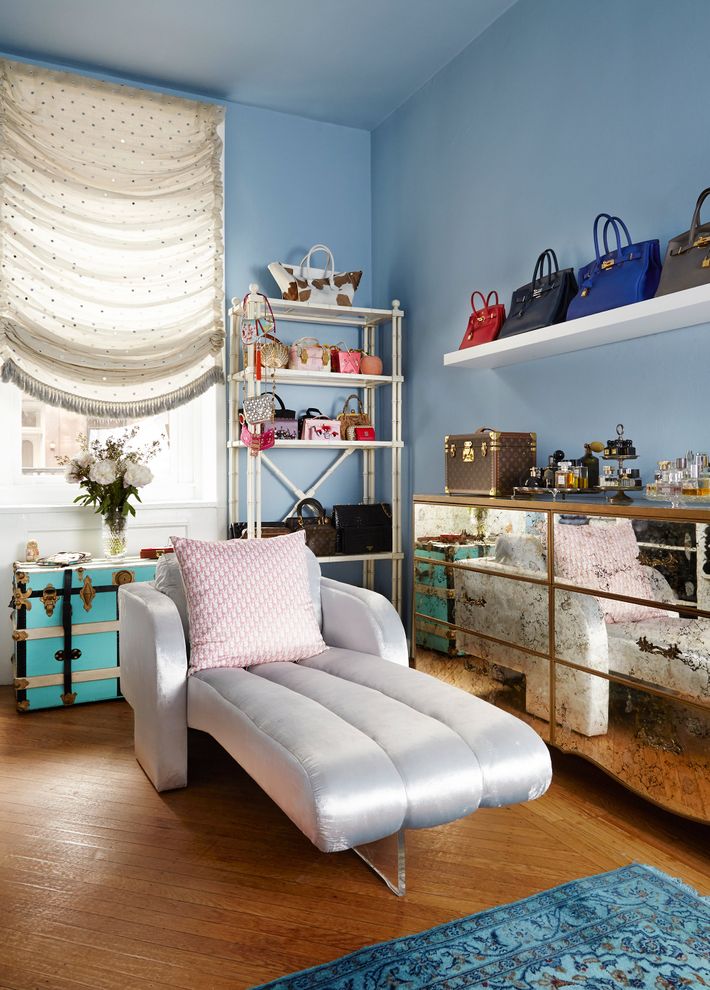 Bikoff covered Vladimir Kagan's chaise in silver velvet to speak to the gilded Venetian antique mirrored dresser in her dressing room. "The room is really my ode to '80s glamour," she says.