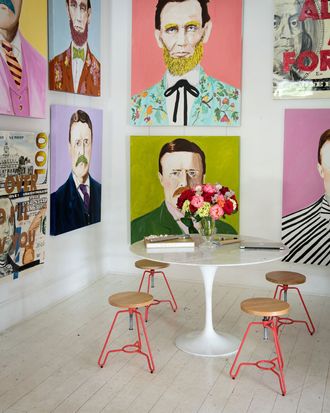 The sparkling gallery and studio where Ashley Longshore shows her pop-culture-based art and other creative projects.
Photo: Paul Costello
New Orleans–based artist Ashley Longshore created a gallery and studio filled with pop-culture-inspired paintings and gemstone rugs that celebrities love.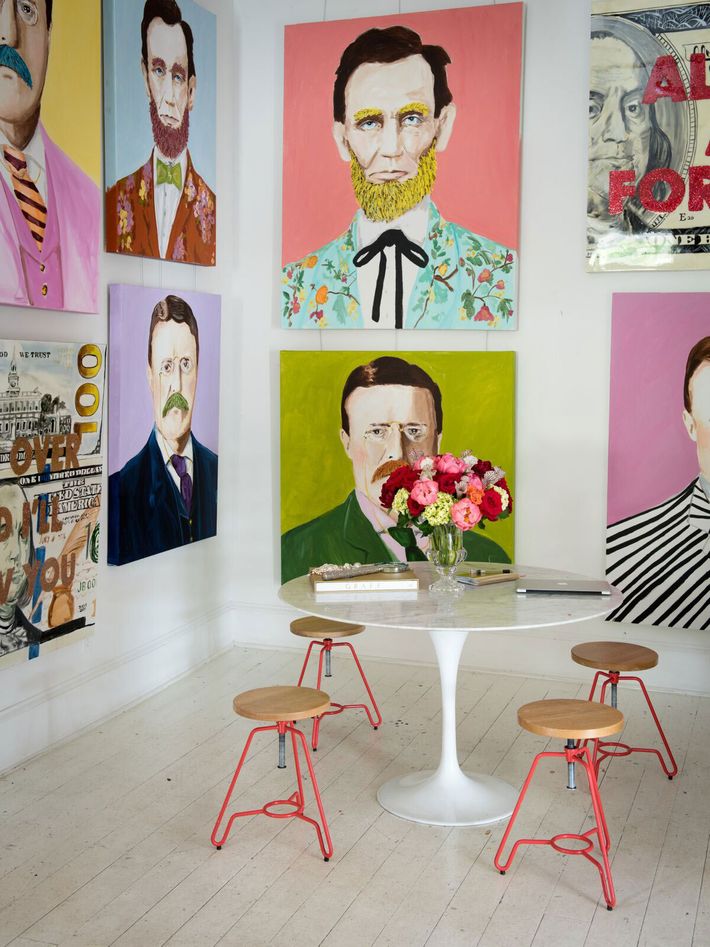 A year and a half ago, after about 20 years in business, artist Ashley Longshore renovated this 4,000-square-foot former brass-accessories shop in New Orleans and turned it into a sparkling gallery and studio, seen here, where she shows her pop-culture-based art and other creative projects. "The energy of the building is just incredible," Longshore says. "We took down walls and gutted the place. I can see all the way through to the front door from the very back where I paint."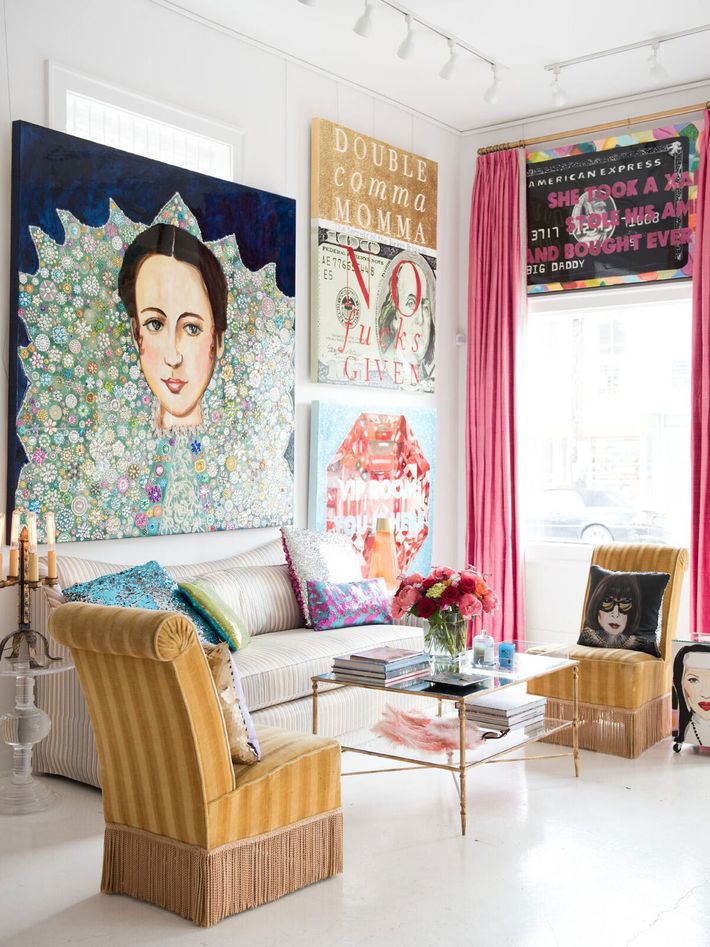 "I started painting on my own in college at the University of Montana," says the Montgomery, Alabama, native. "I always knew I was different from the other girls. I didn't have those 'be a cheerleader, find a husband, decorate a house' life goals." She says she's influenced by "status and greed in American culture," and her projects include art, furniture, a handbag line, and a book called You Don't Look Fat, You Look Crazy, which launched in February. Her clients include Salma Hayek and Blake Lively.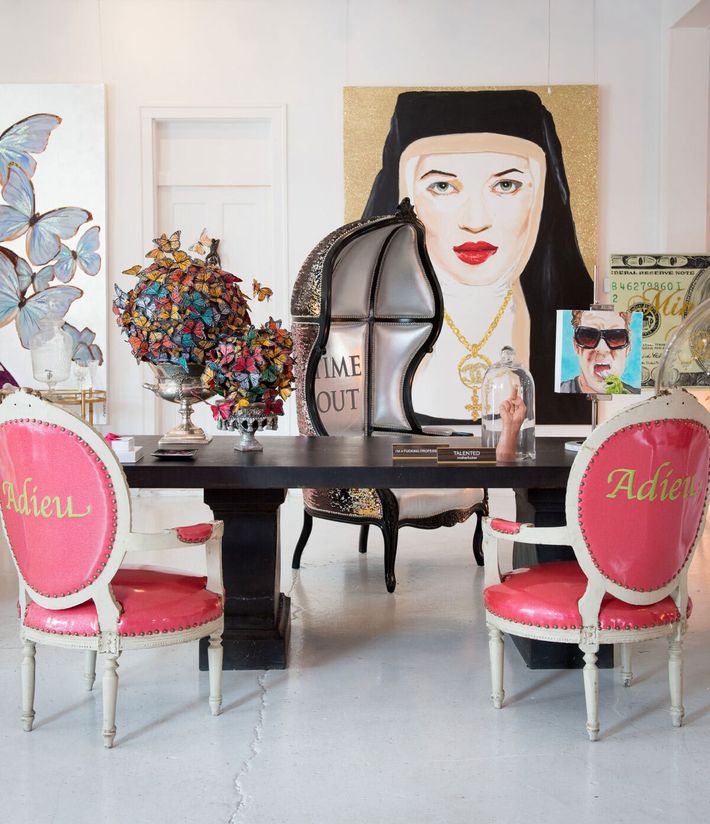 The evolution of Longshore's brand is apparent in everything she does, including the décor of her studio, which is diametrically opposed to the environment of her childhood, what with her "beautiful antebellum home" and highly traditional mother. "She decorated my room with a canopy bed and everything was covered in Laura Ashley fabric," she says. "It never felt like me."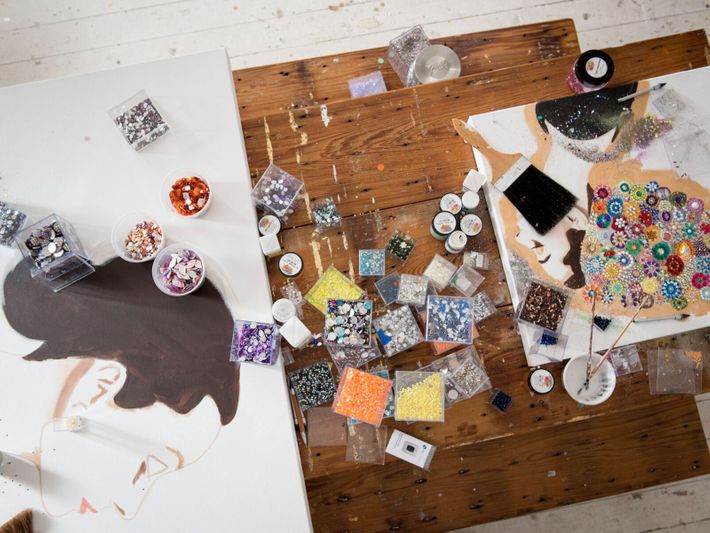 Longshore's studio is filled with paints and objects that are incorporated into her canvases. When not there, she might be out promoting special projects for her Artgasm club, or on one of her months-long "creative sabbaticals," in which she travels to a place she's never been. This year, she and her husband chose Santa Fe.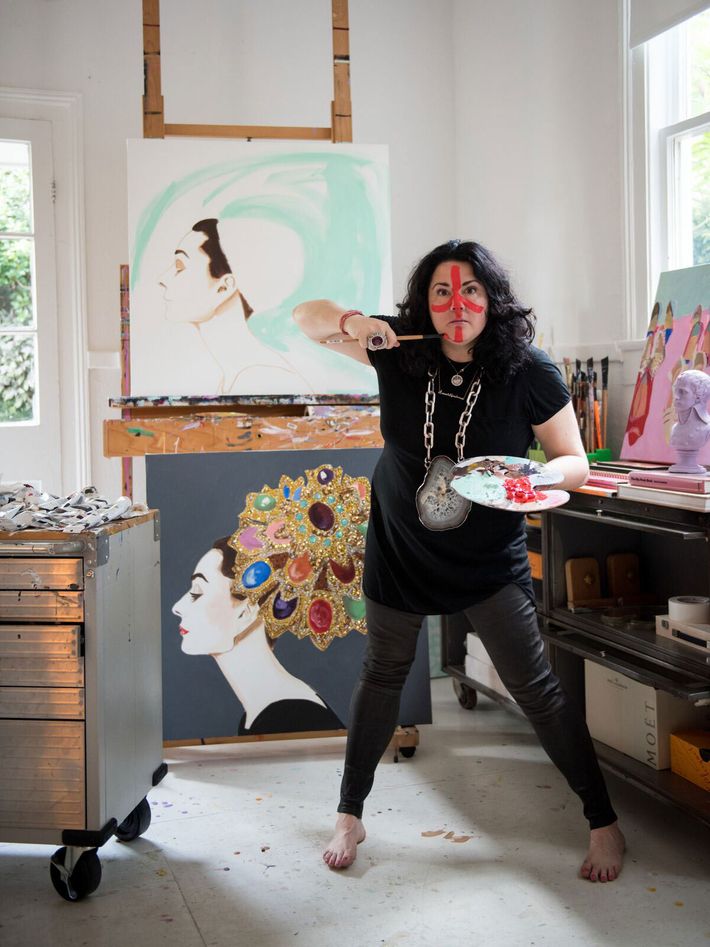 A mentor to many young artists, Longshore, pictured here in one of her tamer portraits, doesn't sugarcoat how hard it's been for her to build her own particular brand. It's involved "marketing myself all over the world and trekking all over New York City for years and years, hustling, going after every opportunity," she says. As she tells her mentees, "You can't catch a marlin in a goldfish bowl."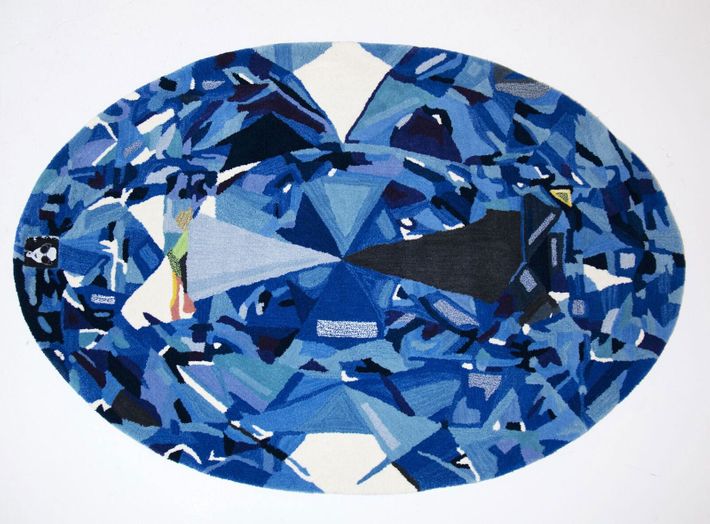 Longshore's latest project, her first foray into home design, is a collection of gemstone rugs based on her paintings. Each of the three designs comes in an edition of six. This one is her Sapphire rug.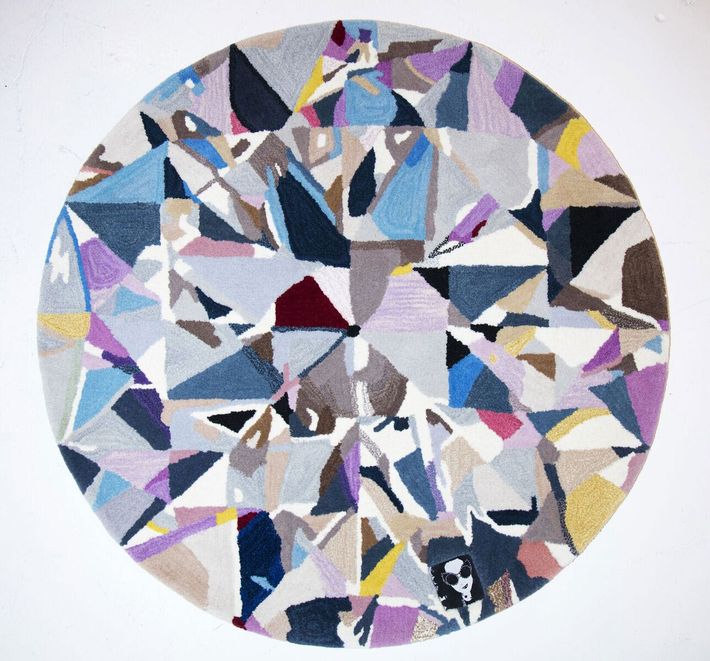 Though it might have a white-diamond motif (shown), don't be too precious with these rugs, she suggests. Go ahead and have a picnic on it.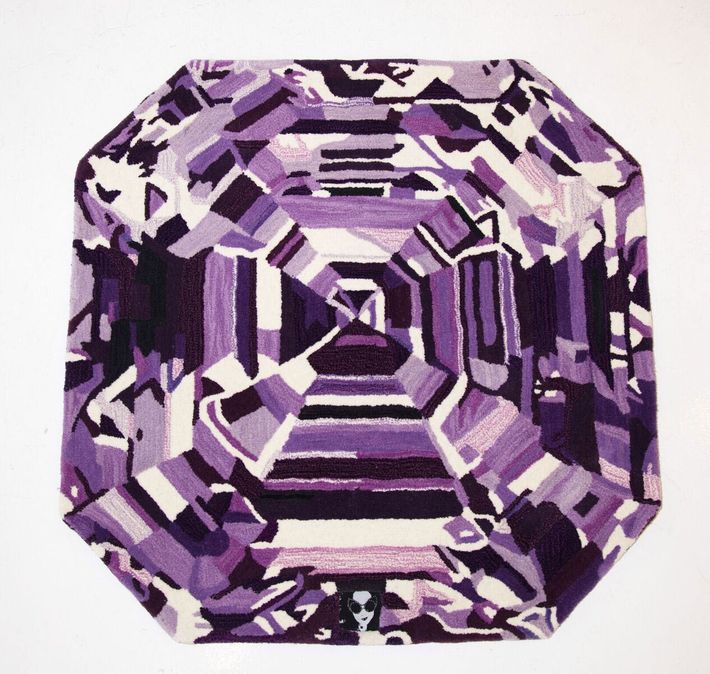 Here is the pink-diamond version. As for the art that inspired this collection, Longshore says, "I just think, who doesn't love big diamonds? Also, the cut stones have an abstract quality to them."