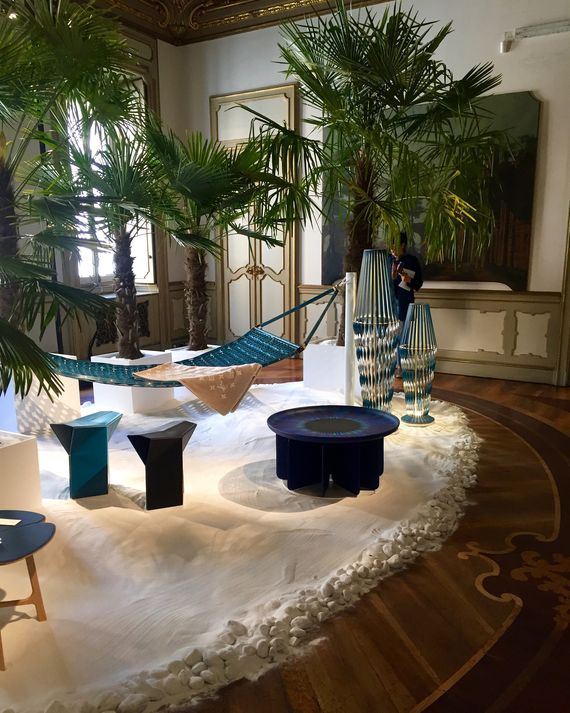 Last week, Milan opened its doors and hidden spaces for the 56th annual Furniture Fair, also known as the Salone del Mobile Milano, with installations and events occurring all over the city, from an abandoned industrial train depot where Lee Broom's surreal white carousel of design floated in the surreal space, to the grandest of palazzos where the rooms were covered in sand and sprouted palm trees to highlight Louis Vuitton's new Objets Nomades Collection. It was glorious and all happened so fast, it was like a dream.
Studio Swine's Azusa Murakami and Alexander Groves created this startling multisensory installation that addresses matter and impermanence for COS at the historic Cinema Arti in Milan.
Watch the imaginative installation in action.