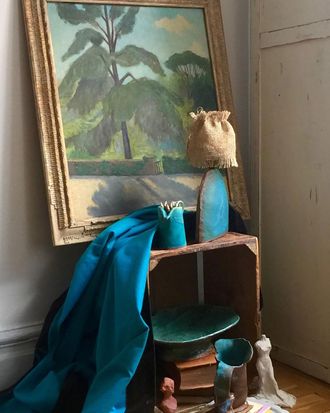 Her new work in her apartment in Prospect Park South.
Photo: Ellen Forbes Burnie
Ellen Forbes Burnie has worn a lot of creative hats since landing in New York City from Detroit in 1973. She has been an art director at The New York Times Magazine and for Martha Stewart's weddings books as well as at an ad agency that worked with Ralph Lauren, but her journey into pottery a year ago began with silk screening. "I have a friend who wanted to take a class. We laughed the whole time. Then she suggested hand-building at Greenwich House Pottery, and I said, 'No way.' Turns out I am the only one of us still working at it. The only other time I did ceramics was in third grade at a class my dad drove me to at Cranbrook."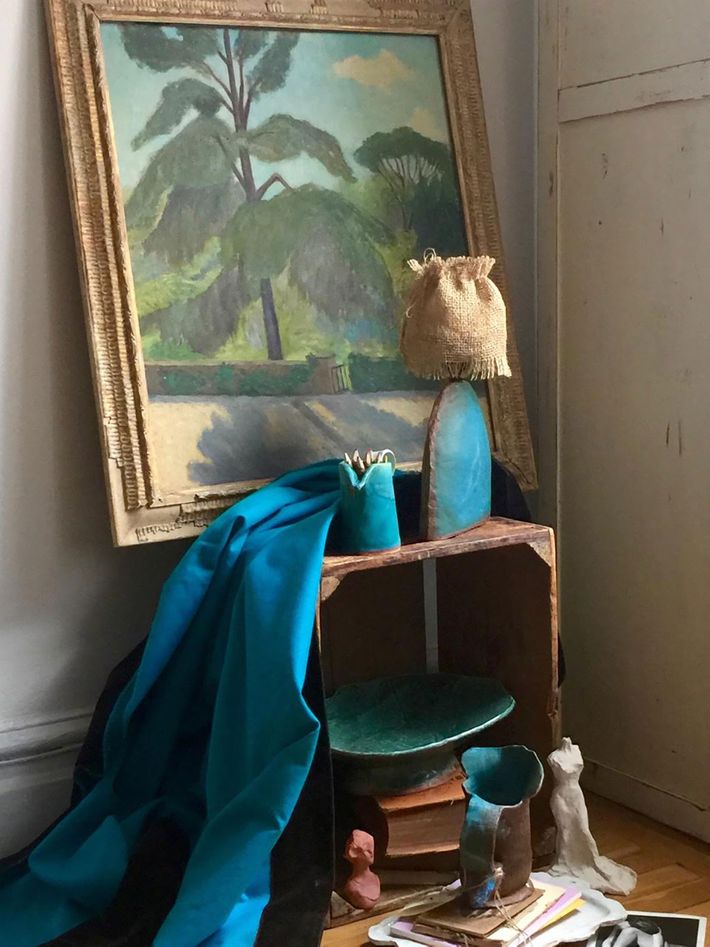 Burnie took these photographs of her new work in her apartment in Prospect Park South.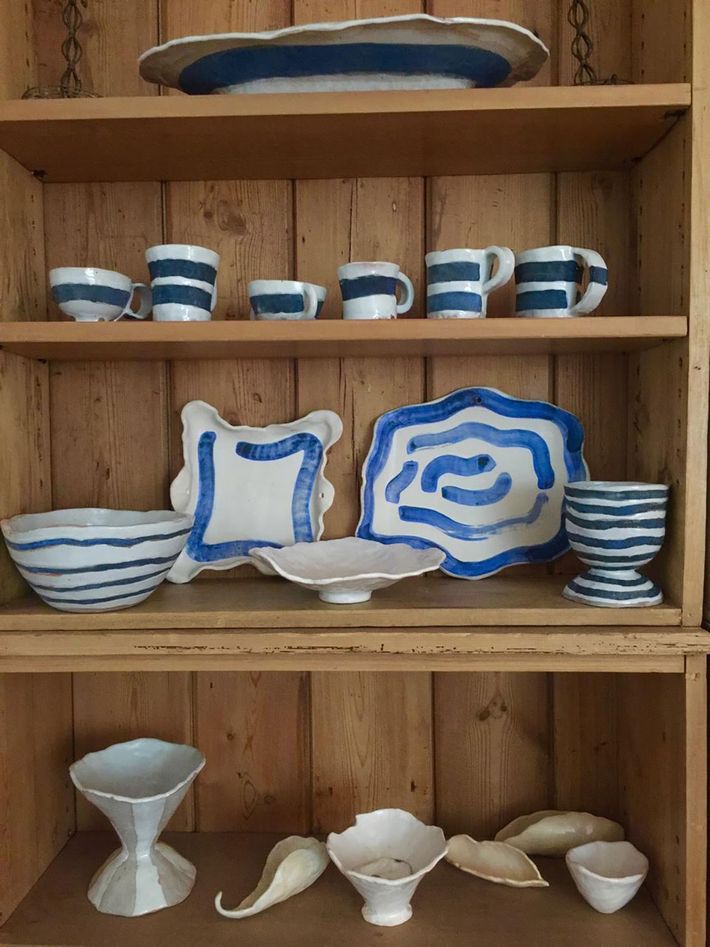 "It's really therapeutic," Ellen says of her time hand-building her pieces, now at BKLYN Clay. "It has the power to tap into an emotional side that has resonated for me. I feel like I am doing something for myself." This blue-and-white collection is inspired by the beach and breezy summerhouse living.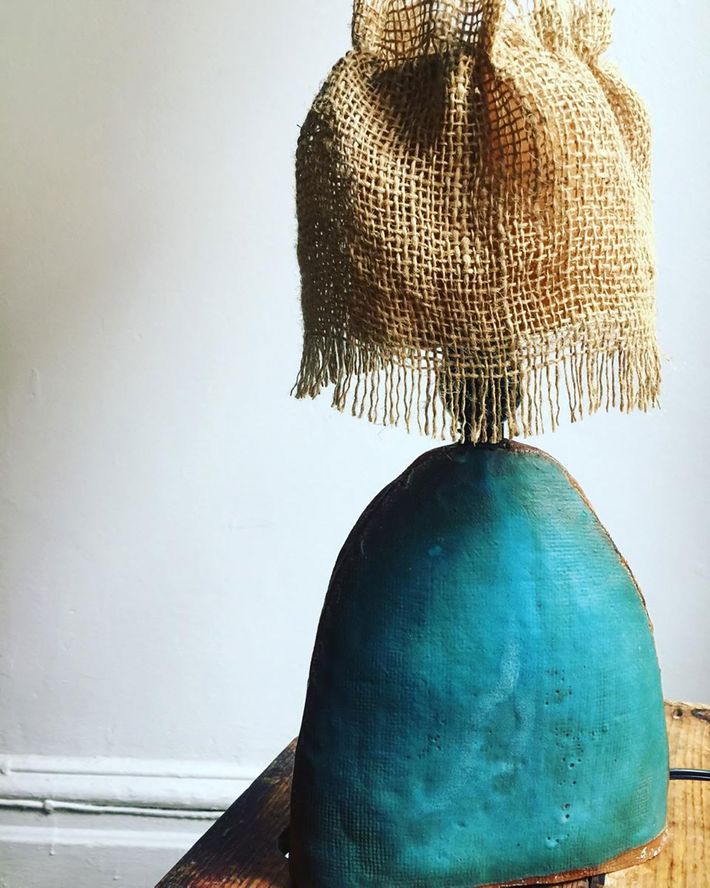 Her Tina Louise Lamp has a quirky elegance with its burlap shade and turquoise base. "The shade looks like a hat or a skirt. I like the way it moves," Burnie says.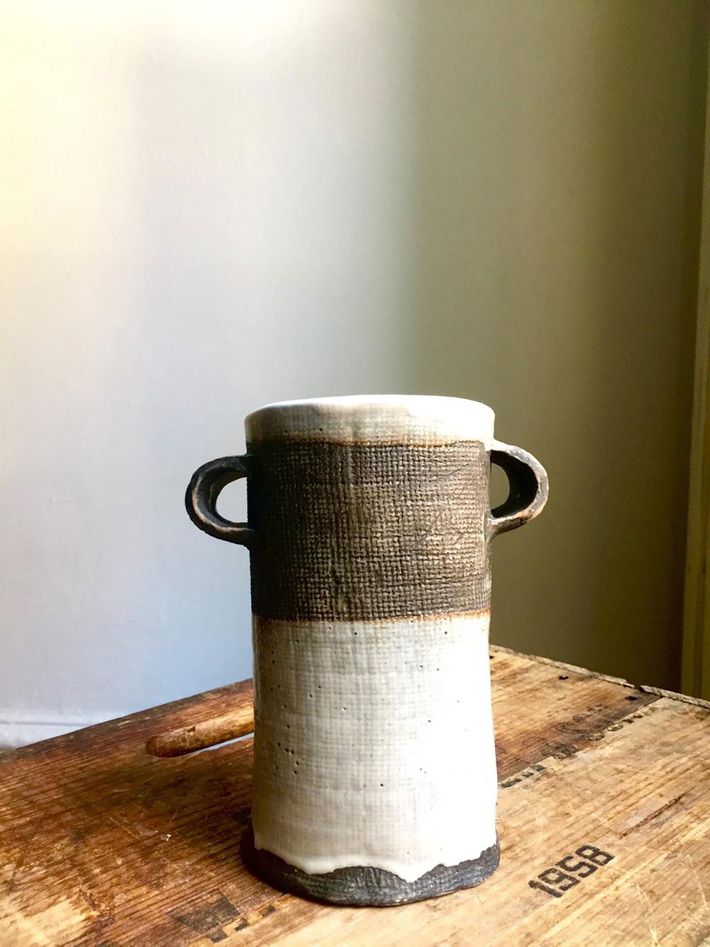 "I made this for breadsticks, pencils, or flowers," Burnie says. "There's beauty in imperfection, and that's the name of my game."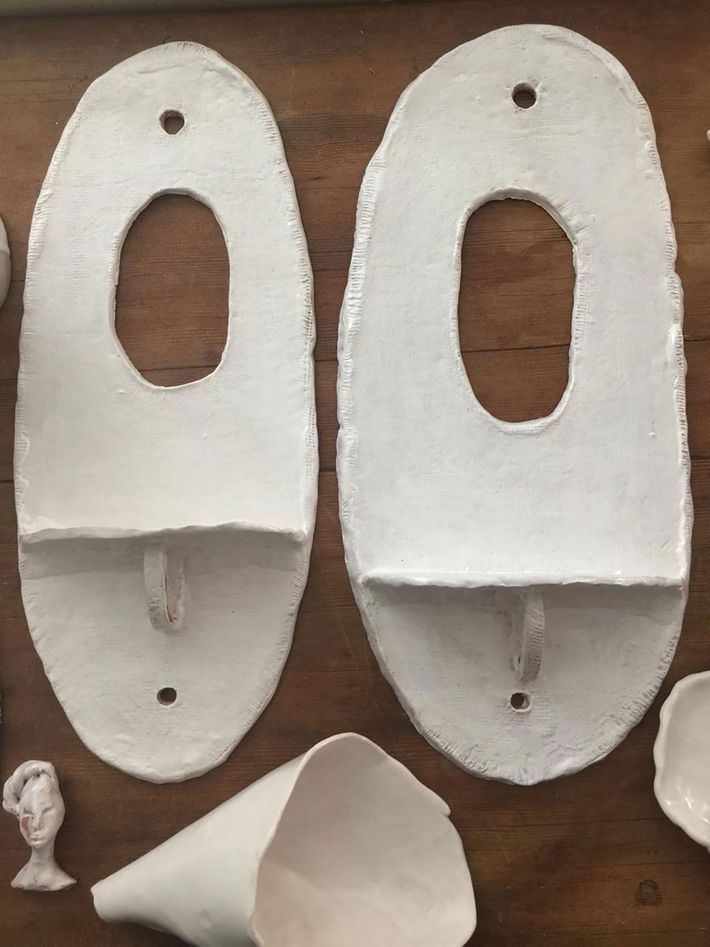 The wall sconces are what Ellen calls "personal altars." As she puts it, "You can hang a mirror inside the opening or a picture and then place your personal adornments on the little shelf." The head on the left is one of her firing gods. Potters place one or several in the kiln when pieces are fired for good luck.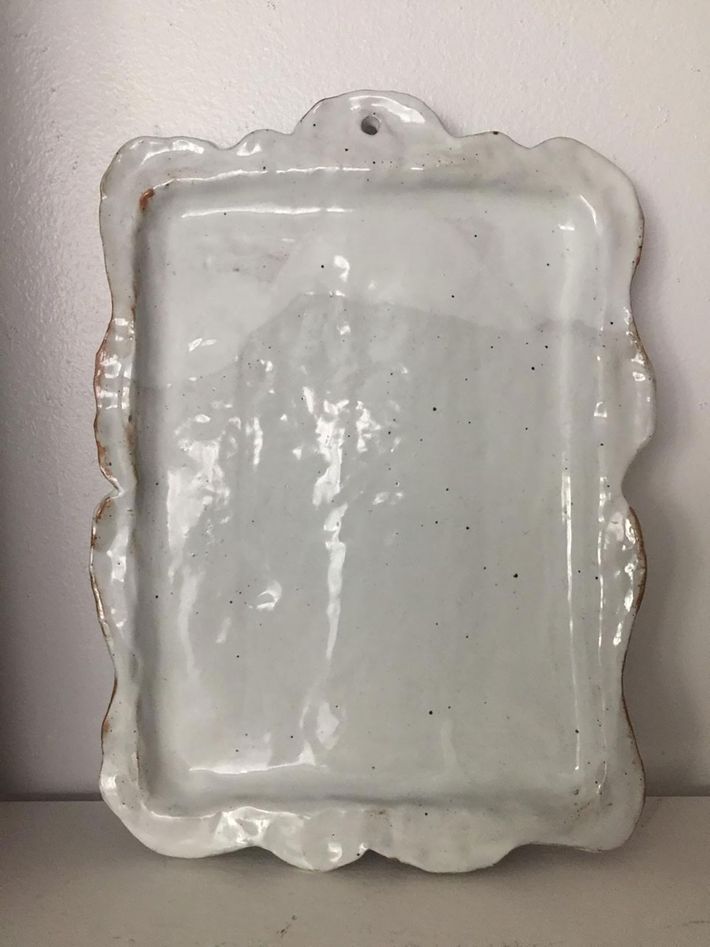 "I modeled this on a pewter tray given to me by a friend when I left Detroit to move to New York City," she says. "I made this one in stoneware with a china white glaze." Burnie's ceramics can be ordered through her Instagram @ellenforbesburnie.