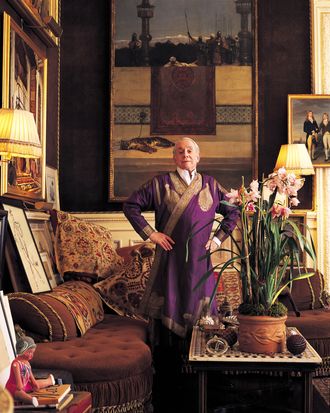 Kenneth Jay Lane in his living room.
Photo: Andrew Bordwin
I saw the costume jewelry before I ever met the man who made it. During my time as a fashion stylist, I roamed through his vast showroom — an Aladdin's cave of fashion treasures. When I later met the man, Kenneth Jay Lane, I instantly fell in awe. There was no one like him; he was his own brand of New York royalty. To wit: When I first met him it was at Diana Vreeland's apartment, after a Met Ball. Lane was one of Vreeland's best friends, and the duo were out together all the time: one night at Studio 54, another evening spent meeting the president.
Lane made a name and a fortune by dressing actresses and princesses in his fake jewels. But he lived among very real opulence, filling his gilded-age apartment in a Stanford White–designed building on Park Avenue with high-society guests and rich stories. New York visited Lane in that home in 2001. In honor of the illustrious designer, who died last week at 85, we're revisiting Lane's home, with its Proustian décor, engraved invitations, and photographs of friends, in the gallery ahead. (You can read the original story here.)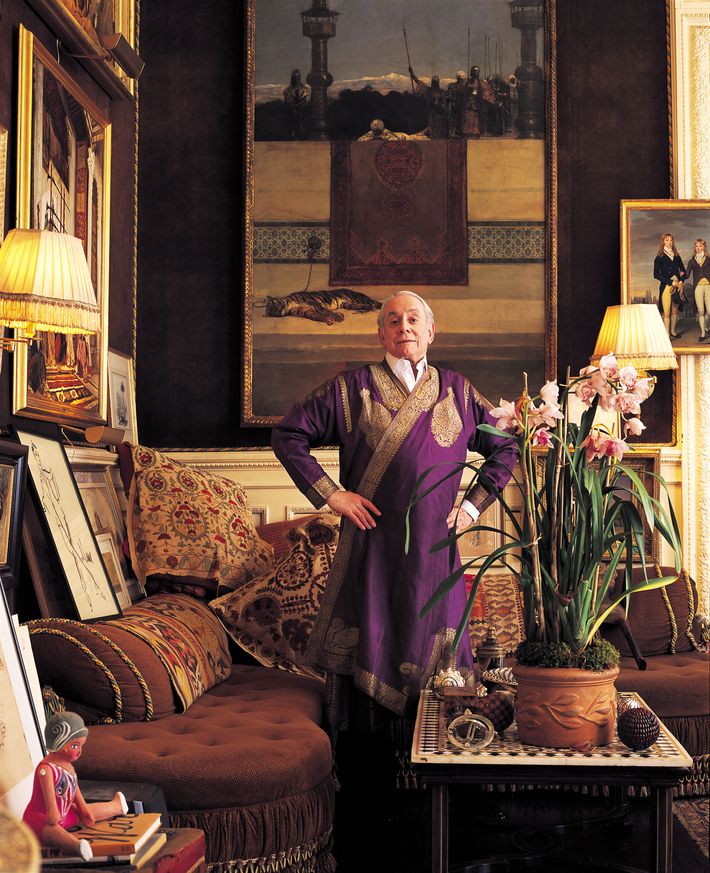 Bauble king Kenneth Jay Lane in his living room. "The tiger painting is my favorite painting in the whole apartment," he said. "I bought it from my wife after we divorced. She moved to the country and her ceilings weren't high enough. Thank God." Lane had the table built in India, and the banquette was custom-made in New York by an upholsterer who, Lane said thoughtfully, "is probably dead by now." The throw pillows were made from dishcloths Lane bought in a hardware store in Aurangabad. "They cost about 37 cents each," he said. "And they've never worn out." In the foreground is Betty the Doll, a gift from a friend who had been traveling to Mexico. Betty was as close as Lane would ever come to having a pet. "I never have to walk her," he explained. "I had her urinary tract removed."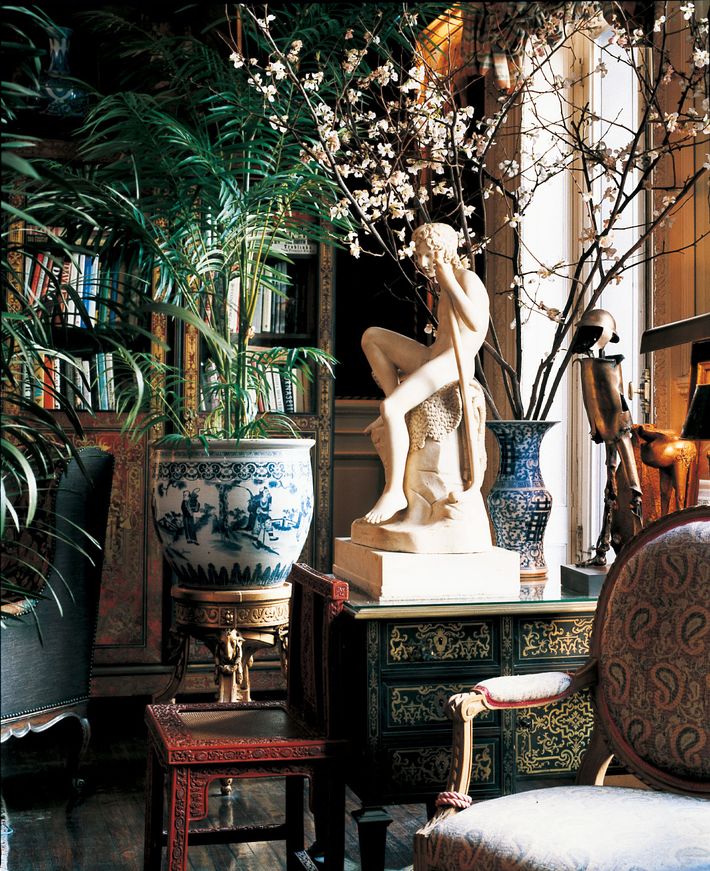 Lane combined figural sculpture from two eras on a Boule desk. The classic statue is by Thorvaldsen, and the bronze, contemporary piece behind it is by an artist from New Orleans.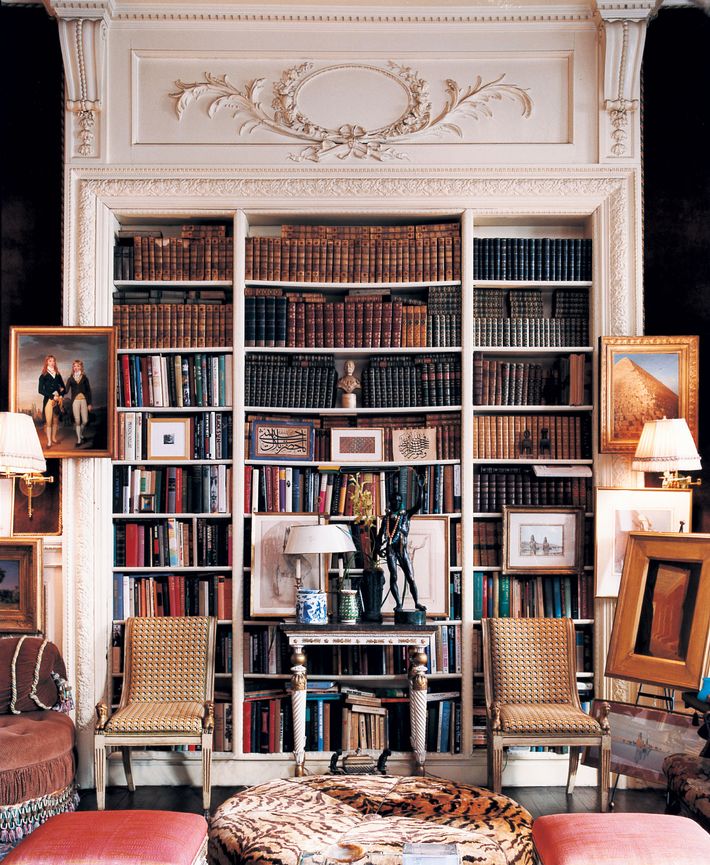 The tiger otttoman was a gift from Pamela Harriman "when she was still Hayward. Brooke Hayward refuses to sit on it." The leather-bound books are, according to Lane, "just that: bindings." The two chairs are Empire, and the console is Swedish.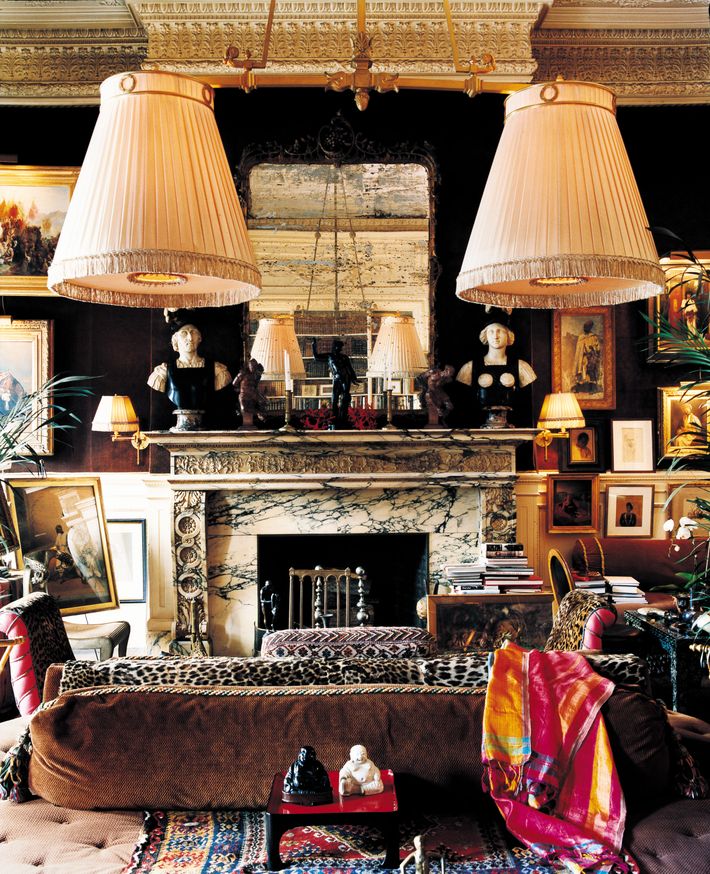 The walls of Lane's living room are upholstered in brown brushed cotton, and the large, double-billiard lamps were designed by decorator Robert Denning. Lane picked up the two leopard chairs for less than $100 in Palermo, and designed the double banquette himself: One side is for cocktails before lunch, and the other for coffee after.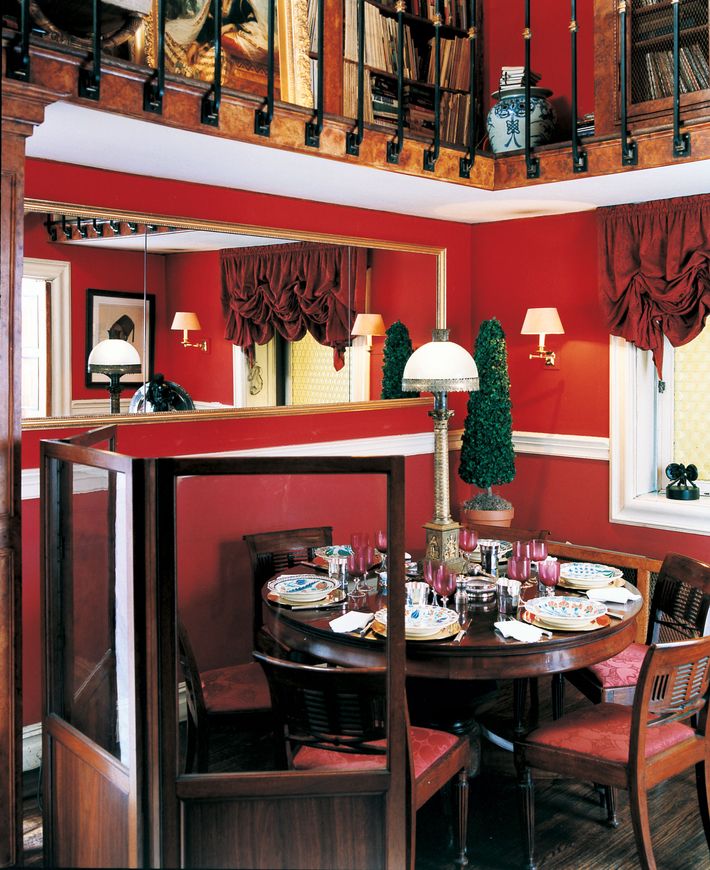 Lane's dining area — a niche in his red-painted entry hall — seated eight comfortably around the William IV table. The lamp in the center of the table is 19th-century American. It splits so the lamp cord can be snaked down the center.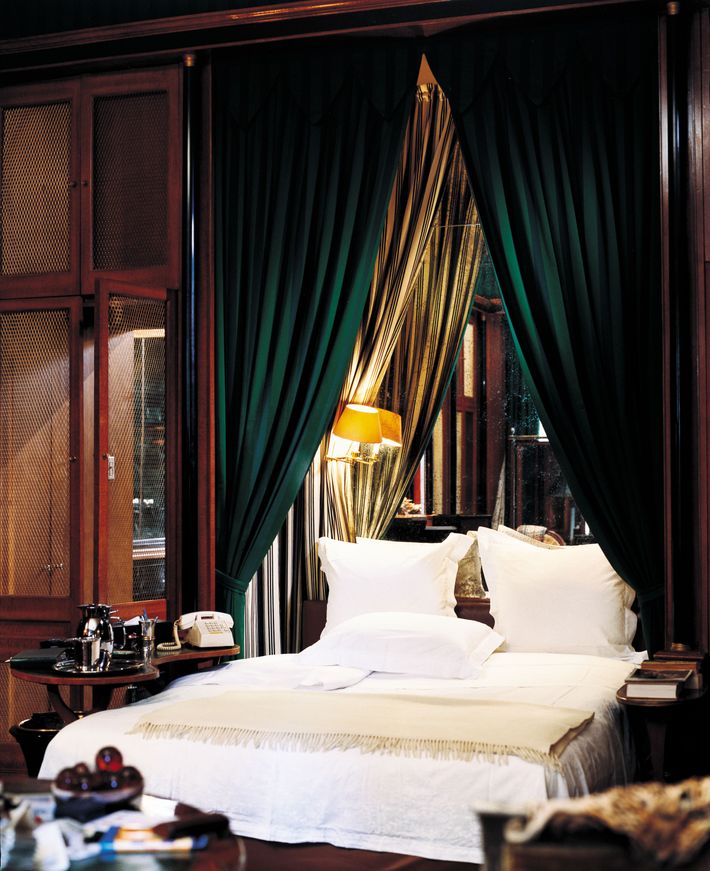 Lane's bedroom has 20 wooden columns, and a double swag of curtains frame a mirror behind the bed. The heavy green fabric matches the walls.