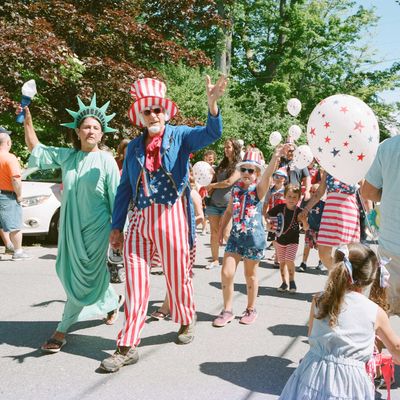 Summer in Maine, a world away from Manhattan.
Photo: Edith Young
Weekend With is an ongoing Instagram series that features people we like photographing places we'd like to be. Follow @thecut on Instagram to join in, and tag your photos with #weekendwith when you travel somewhere new.
Edith Young, a New York–based photo editor for Man Repeller, has been going to Maine since she was a child. "I grew up spending the better part of June, July, and August there," she says, "taking tennis lessons, coming in last in every sailing race, putting on plays in my friends' barns, and watching each night's Red Sox game with my grandparents."
Young documented her most recent weekend Down East for the Cut in two formats: mobile snapshots and film photos, which she developed mere hours before posting on Instagram. A nine-hour drive from New York, her Maine vacation included pie-eating contests, Vanilla Coke, and Uncle Sam on parade. Scroll down to see all the pictures.