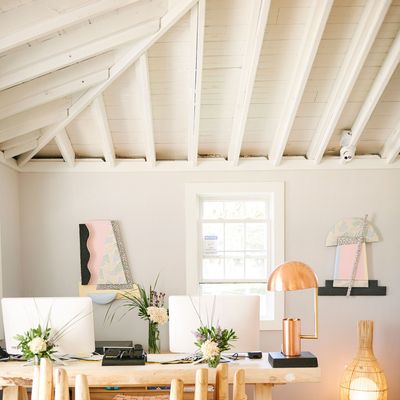 Hero Beach Club.
Photo: Lucas Flores Piran
If there was a summer of peak Montauk, it would've been 2017. It seemed like a new collaboration or party occurred every week in Long Island's East End. And one very, very good thing also happened: Hero Beach Club.
The waterfront property which was once a 1950's beach motel was renovated this year, but unlike many of the Montauk properties that aim to attract crowds and events, Hero Beach Club does the opposite. It's like a snow-globe of bliss that preserves the beauty and quiet of the Hamptons.
The hotel will be open all year. And while Montauk is known as a summer town, there's plenty to do for a fall getaway: 70 percent of the land is preserved, and its hiking trails and endless beaches become particularly attractive when crowds give way. That's true in the water, too: surfing and fishing are best in the fall, when human traffic finally dies down.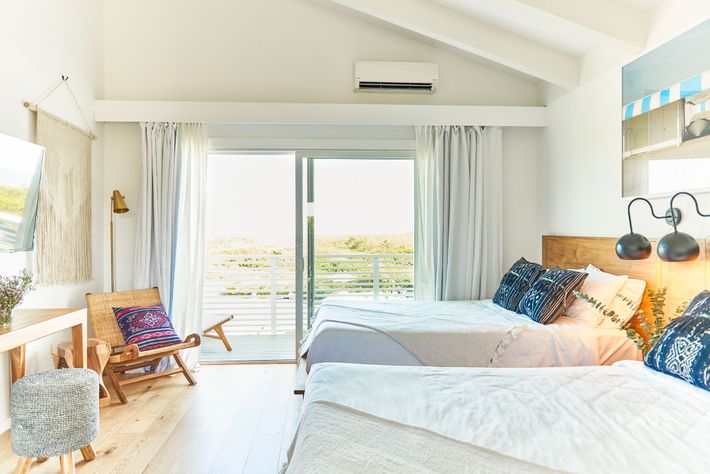 One of the rooms at the Hero Beach Club. Manhattan design studio Curious Yellow did the décor and commissioned custom furniture from Bali.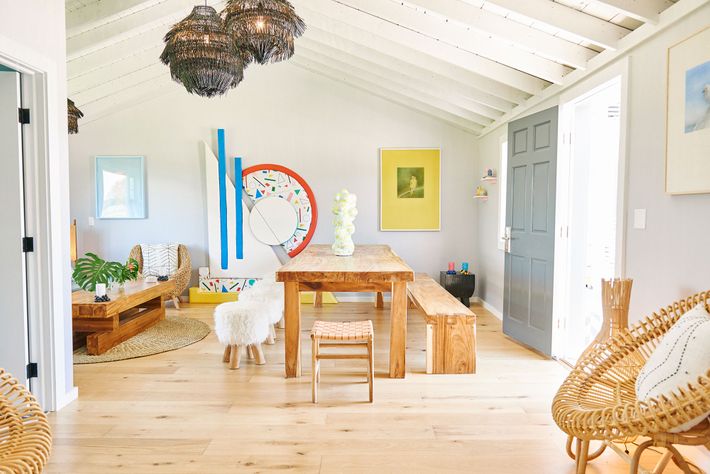 "Art makes a space feel alive and provides depth," says Jon Krasner, an owner of the property. "The pieces selected were chosen to highlight up-and-coming artists who are evolving and growing."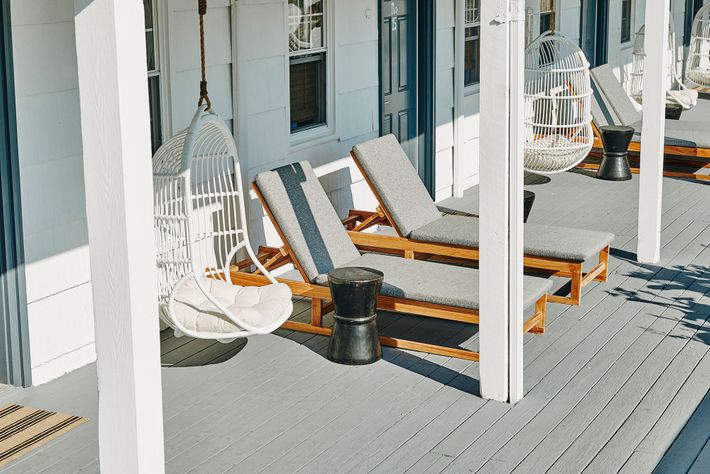 Nearly all the rooms at Hero Beach Club have outdoor space.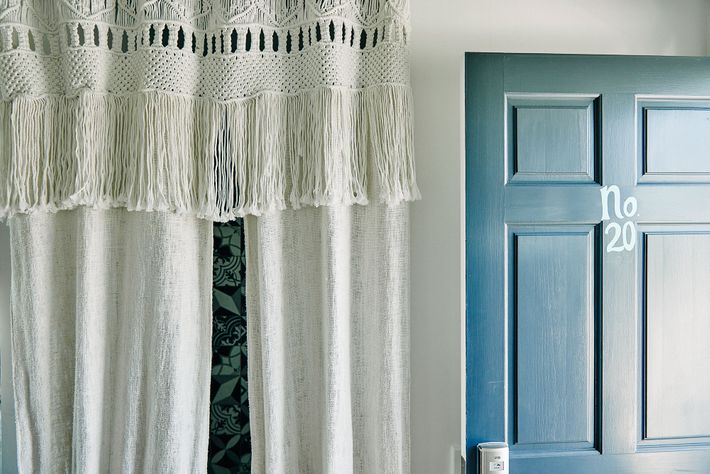 One of the guest rooms, with hand-painted room numbers.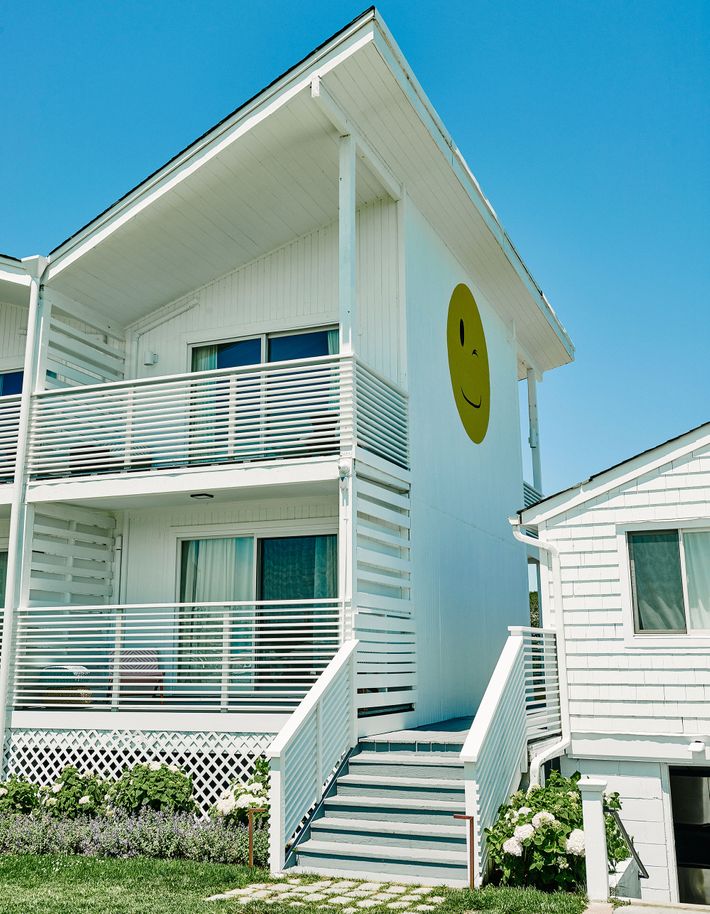 The wink on the side of Hero is an updated version of the smiley face that was painted by the previous owner 20 years ago.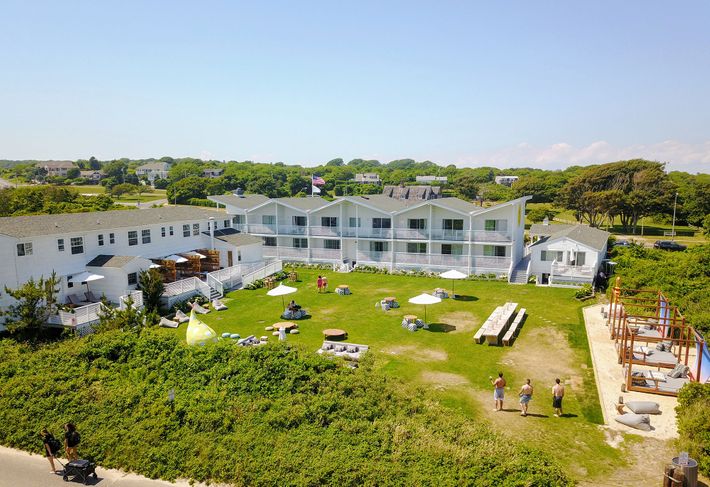 "We didn't want to do anything to interrupt the property's natural beauty," Co-owner Jon Krasner says. "We want to preserve Montauk, not to overdevelop it. There's nothing like grabbing a cup of coffee and walking onto the lawn in the early morning."
In under a minute, you can walk out your door at Hero Beach Club and set foot on the best beach on the Atlantic.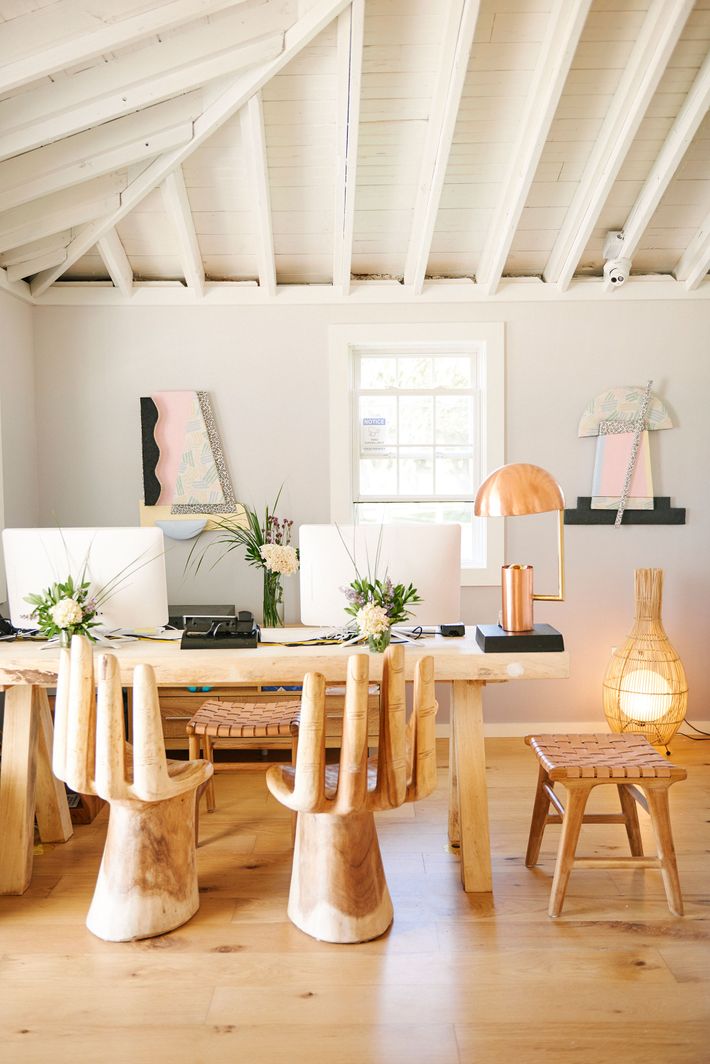 When guests check in to the lobby, and community area of the hotel, the calming energy of Hero Beach Club sets in. The special property in Montauk wants you to stay so badly that even the chairs grab guests.