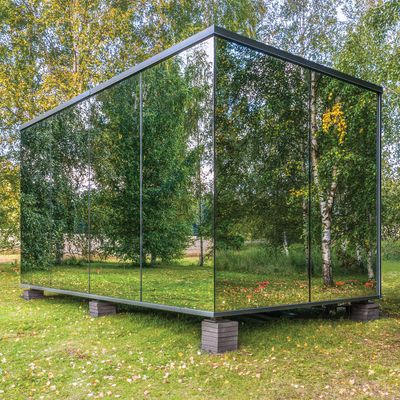 A prefab mirrored house that can be plopped down anywhere.
Photo: Raido Saar/Courtesy of ÖÖD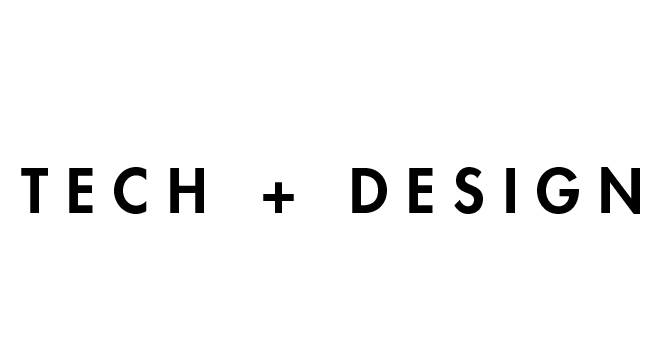 It was while hiking through the forests of southern Estonia with their girlfriends that Andreas Tiik, 29, and his brother, Jaak, 40, came up with an idea that would lead to the creation of their design company, ÖÖD. They were looking for a small, private, "really nice cabin" where they could spend the night, but the only available lodgings were unsightly dorm-style cabins for eight to ten people. So the Tiik brothers set about creating a prototype for a 200-square-foot prefab mirrored-glass box: simple, pristine, and easy to place in any landscape. The brothers had no formal design training. But Jaak ran a construction company in San Francisco and Andreas worked in an advertising agency, so with ingenuity and their resources and contacts, the ÖÖD house became a reality. The compact unit is wrapped in UV-resistant coated glass, which allows people to see out as they would with an ordinary glass pane but is completely reflective on the exterior. The idea was for the building to blend into its surroundings. "Sometimes when we are out with clients, at first they don't even notice the house," Andreas says. Glass houses, of course, are nothing new; Philip Johnson's 1949 masterpiece in New Canaan, Connecticut, blazed the trail for transparency. But building with mirrored glass is a more recent architectural adventure, starting with Peter Pichler's Mirror Houses in the southern Tyrolean Dolomites and Bolle Tham and Martin Videgard's Mirrorcube tree hotel in Sweden.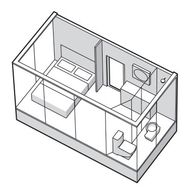 This past February, Doug Aitken's installation "Mirage," a mirrored ranch house built as part of the Desert X festival in the Coachella Valley, was regrammed the world over. The structure stands out from its predecessors for its simplicity: Each cabin, at a cost of $65,000 (preorders in California begin in October, and the first houses will arrive in December), is delivered in one piece. You can literally plop it down on secure ground, or install it on its six concrete posts (provided), if the ground requires more stability. No proper foundation is needed. An air heat duct controls the heating and cooling system, while the plumbing and electricity need to be connected to an outside grid and sewer system. Each cabin is equipped with a shower, a toilet, and a kitchen area with a mini-fridge and a cooktop. The interiors are delivered as well—for the moment, the style options are limited to "Nordic Minimalist," which includes a queen-size bed with a trundle tucked below, as well as a butterfly chair. Andreas says that they have a client in Estonia who wants to put several ÖÖD houses together to create a conference hall and another, from northern Finland, who wants to install a glass ceiling so he can see the northern lights. "We even have a client from Hawaii who has asked that we make the floor out of surfboards."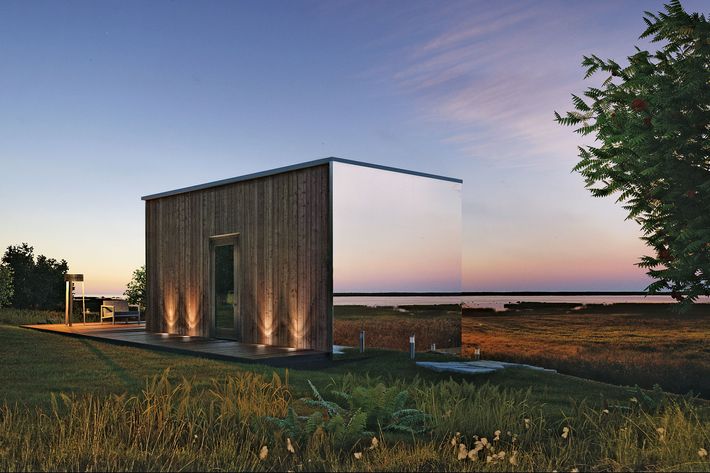 The ÖÖD house at night: "When it gets dark out, the glass becomes transparent; we provide curtains," Andreas says.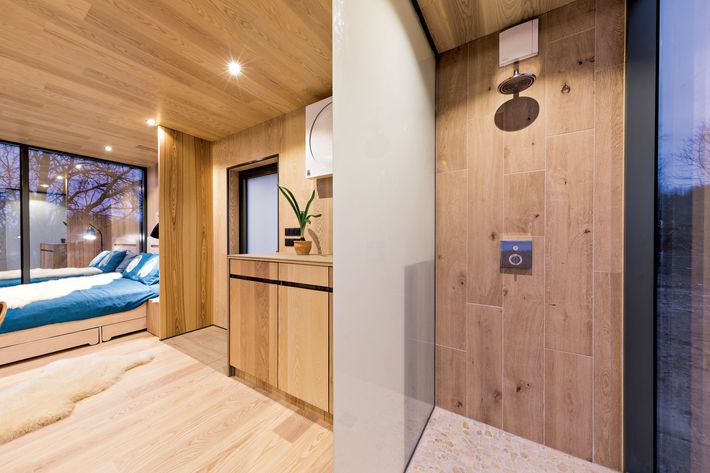 The shower and kitchen area: For now, the shower must be connected to a pump. But they're working on an offline grid system.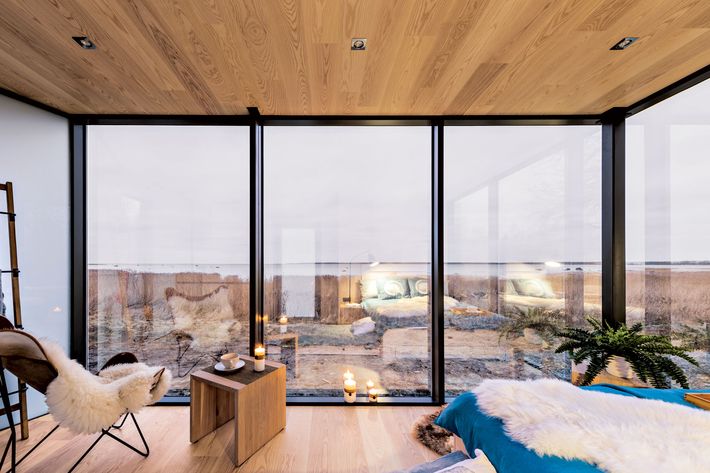 The living area: Each house is delivered with a queen-size bed and pullout trundle. A chair and mattress are included in the package. Soon, clients will be able to chose different design schemes.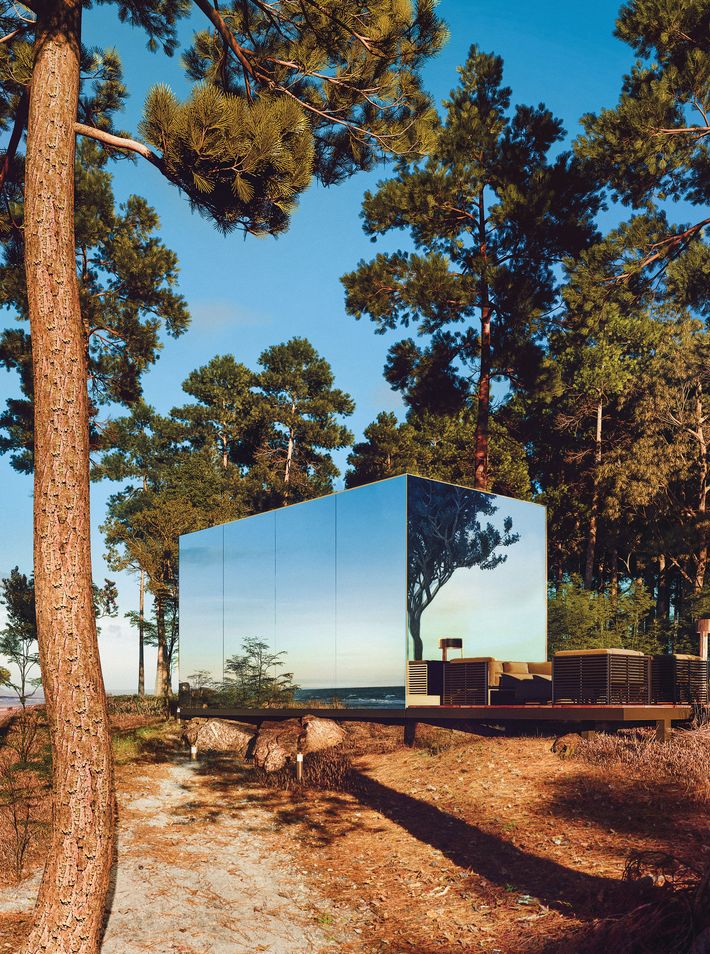 The exterior: This 200-square-foot prefab house's UV-reflective glass walls allow privacy from the outside but total clarity from within to see the view.
*This article appears in the October 2, 2017, issue of New York Magazine.