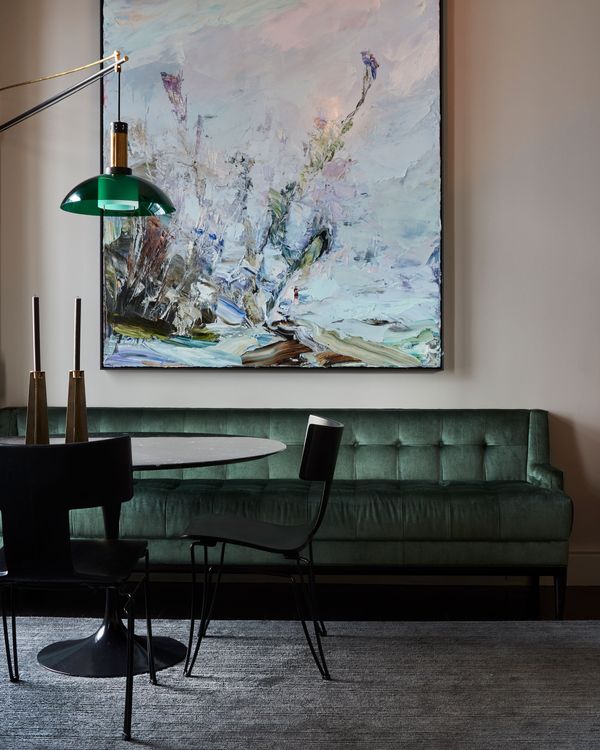 The custom-designed emerald-green velvet banquette.
Photo: Ben Fink Shapiro
You can have the greatest art and the greatest furniture in the most spectacular setting, but without the right lighting, it's going to fall flat. Nathan Orsman, the go-to lighting maverick for top designers and superstars, has mastered the myriad visual nuances for creating that ephemeral magic. So what, one wonders, does he do in his own home? When he and his husband, Jose Castro, found a one-bedroom with an adjacent studio, they enlisted David Scott to combine the two and work on the décor, which, as seen here in the living room, is subdued and elegant. "I designed an emerald-green velvet banquette along the entire length of the east wall that would provide for dining [at a black Saarinen table], working, and relaxing." The painting is by Australian artist Aaron Kinnane, and the banquette was made by NY Custom Furniture. Orsman found the pendant light on 1stDibs and hung it from a wall sconce with a cord to adjust the height.