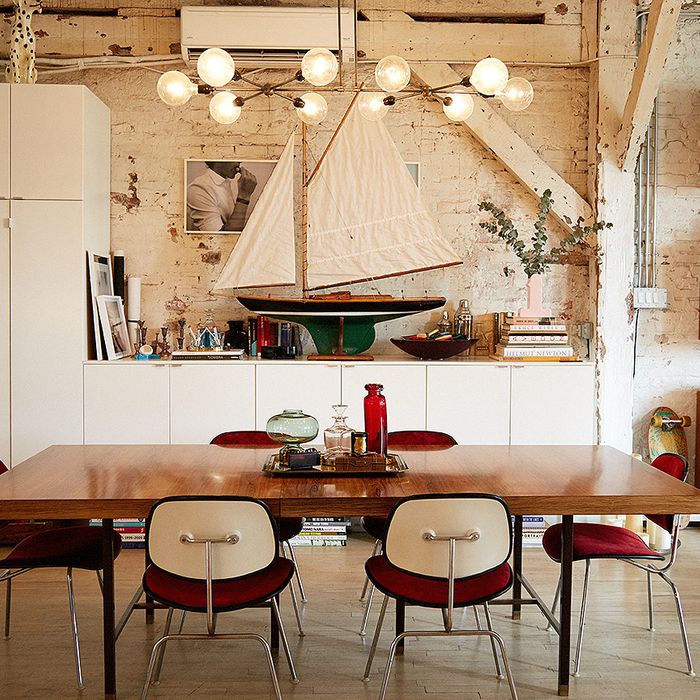 Justin von der Fehr has had lightning strike at least twice. The first time he was just out of boarding school — sleeping on a friend's sofa in New York City, wondering what he was going to do with his life — when a Ford Models agent stopped him on the street and later sent him on a go-see to meet photographer Steven Meisel. Meisel asked him to be at a location van at 4:30 a.m. the next day. That shoot led to a cover on Per Lui, an Italian men's fashion magazine, jump-starting a career as a supermodel, now a mere chapter in von der Fehr's creative story.
After a stint in Los Angeles, where he founded JvdF, his design business, he decided that he wanted to move back to New York and work on different design initiatives. What followed were collaborations with the Standard Hotel, Goop, Vogue Italia, and Dia Art Foundation. As of last year, his company disbanded and he started freelancing as a creative director for larger projects, one of which is working with Melanie Courbet, who opened a branch of her gallery, Les Ateliers Courbet, in Miami last year. They are now preparing for a case study that will reinterpret the Surf Club in Miami this December.
The Bowery loft von der Fehr has lived in for the past four years was the result of another round of kismet. The day after he learned he had to vacate the White Street loft he'd been renting, his friend, restaurateur Heather Tierney, asked him if he knew anyone who wanted to take over her loft, as she was going to open a second restaurant, the Butcher's Daughter, in L.A. Boom. Von der Fehr took over the lease and has added his own informal panache to the interior. A model sailboat that von der Fehr's grandfather used to sail in the boat pond in Central Park sits on the custom cabinetry framed by the original wood beams of the loft. The dining table, seen above, designed by Harvey Probber, is paired with original Eames chairs that von der Fehr recovered in red velvet fabric from Rosen & Chadick Fabrics "I love juxtaposing industrial with luxury," he says.