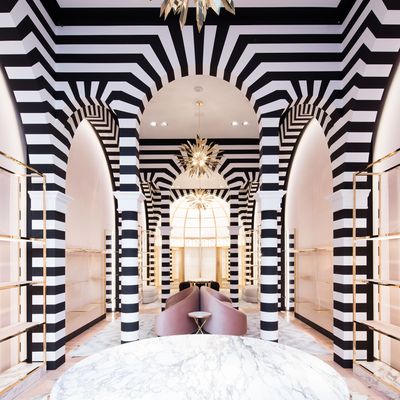 An Aquazurra storefront designed by Ryan Korban.
Photo: Naho Kubota
Ryan Korban knows how to make a stylish interior perfectly Instagrammable. His interior-design aesthetic is uncluttered, polished, and packed with statement pieces like a well-placed Basquiat painting, or ceramic geese sculptures. After decorating both Alexander Wang's apartment and Balenciaga's flagship store, and designing his own line of furniture for EJ Victor, Korban is now sharing his tips in his second book, Interiors, out this week from Rizzoli.
"Most of the interior design books that are portfolio-based don't include stores and homes, so it was important to find a way to mix them together and be inspired by space for the sake of space," he told the Cut.
The monograph is a self-curated selection of Korban's various projects. The only thing that connects them besides Korban himself is an accessible kind of aspiration — the idea that the interior-design savvy used in a Madison Avenue storefront can be applied to a home. "I want the girl in the studio apartment to feel like she can still live in a beautiful way," Korban said. "It all has the same level of design integrity. Now more than ever, you have to speak to everyone."
While not everyone living in a studio apartment can have the pink-and-black striped ceilings of their dreams, they can still take some of Korban's advice chronicled in the book. For instance: "If you want color, use it to excess," he writes. "Drench the walls in it. Upholster the furniture in varying shades." Words to live by.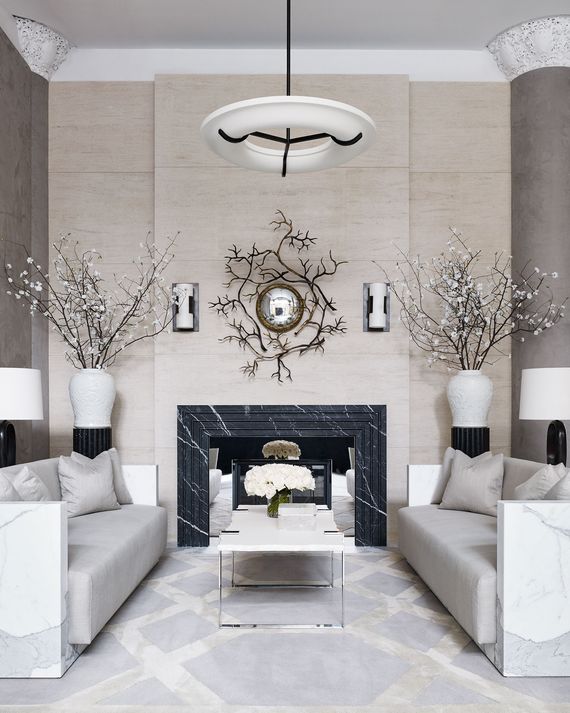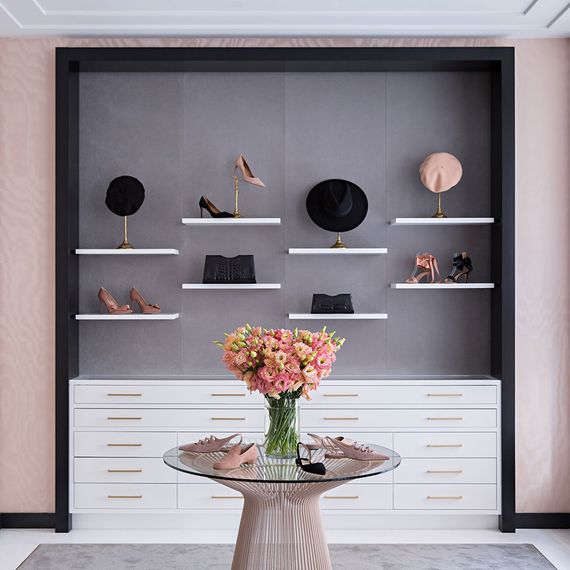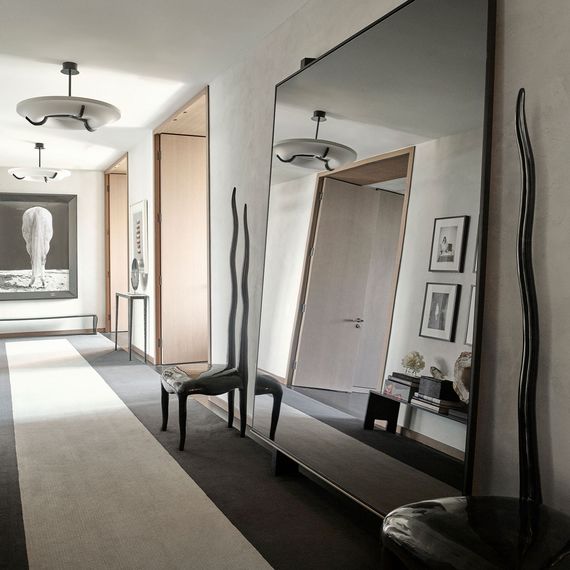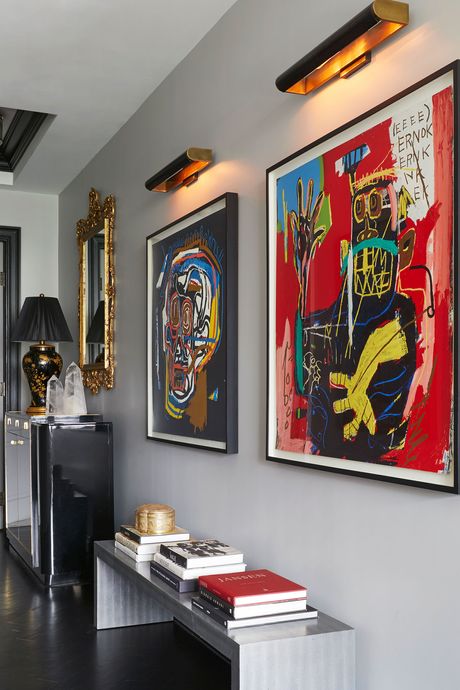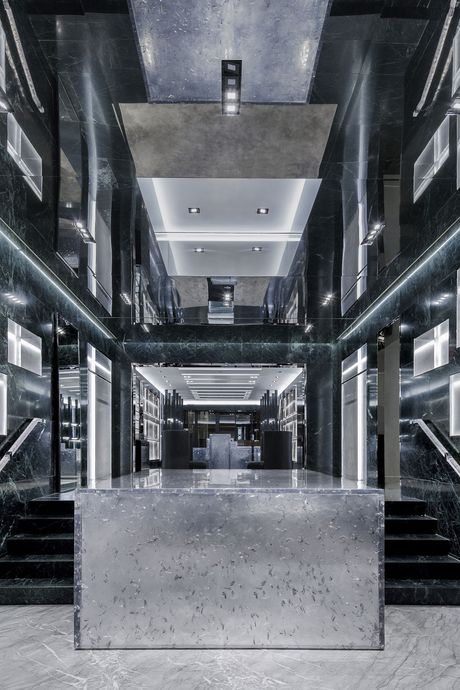 If you buy something through our links, New York may earn an affiliate commission.