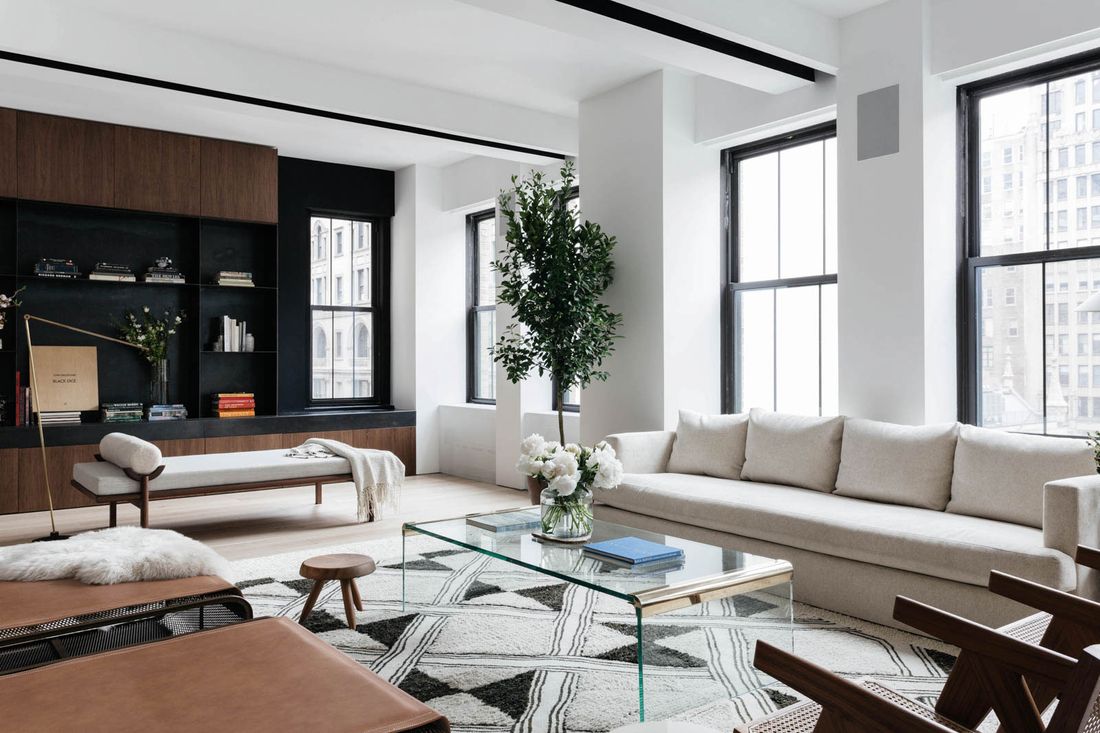 The open living room.
Photo: Nick Glimenakis for Homepolish
"He basically came into our offices and said, 'I am looking for a designer,'" Homepolish designer Jae Joo says about the first meeting with her client. "This was pretty unique because Homepolish services are usually found online — nobody ever comes into the office." Her client, a young professional working in real-estate development, had just purchased his next-door neighbor's apartment, and there was a lot of work to be done. First off was combining the two spaces, then decorating the freshly minted 4,000-square-foot, four-bedroom loft. He had been living in the building as a bachelor for years, but now, with his girlfriend moving in, he wanted a new palette that would accommodate his new life. Above, in the open living room, James Ramsey of Raad Studio did all the structural architecture and designed a bookshelf around the window in the wall with a nook for a TV. The sofa is from Dmitriy & Co, and the coffee table is from 1stdibs, the black-and-white area rug is from Madeline Weinrib, and the daybed by the bookcase is from Vonnegut/Kraft.