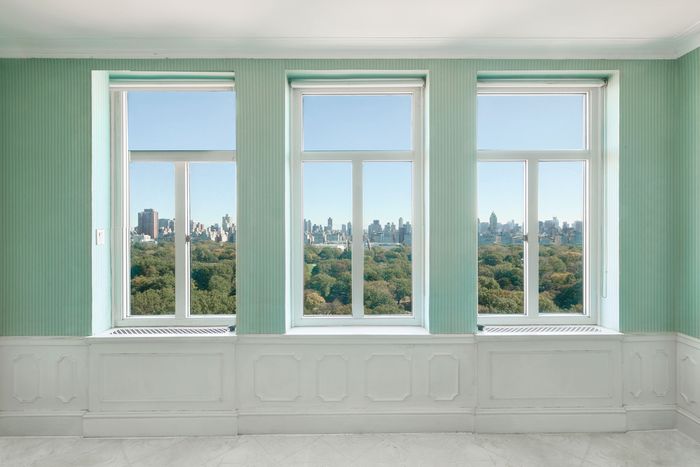 This Beresford duplex has retained its old-fashioned contained kitchen — something that's actually hard to find in a name-brand building like this.
Photo: Denis Vlasov for Sotheby's International Realty
This story was originally published by Curbed before it joined New York Magazine. You can visit the Curbed archive at archive.curbed.com to read all stories published before October 2020.
A few weeks ago, the New York Post's cover featured the headline "UPPER WEST SLIDE" and the image of a local mother and her teenage son. The accompanying article explained that the mom in question was "fleeing the neighborhood amid crime and chaos," and, afraid to let them fend for themselves, "[dragged] her two sons" to work with her. She had, the article said, just listed her gut-renovated West End Avenue apartment of 22 years, described as a "fabulous four-bedroom co-op with a fireplace."
I got a text from my dad. "Did you see the Post cover?" he wrote. "WHERE IS THIS APARTMENT?"
I was way ahead of him, because every few days I check the listings in my neighborhood. Even when one can go to viewings safely and easily, for me — barring the occasional Pomander Walk open house, of course — it's mostly theoretical or for friends moving to the area; I'm not really in a position to move. Knowing my interest, friends in the real-estate business send me listings they know I'll like. Other times, I search by block (West 69th Street between Columbus Avenue and Central Park West has the best Halloween decorations!) or by keyword ("character" and "fixer-upper" are favorites). Or buildings: Sometimes I like to see if there are pictures of apartments in the place where my grandparents lived during the Depression, or the one where my parents lived when I was born (a deal because of its proximity to the loading doors of a funeral parlor). The liabilities of the UWS — its lack of chic, its dowdy restaurants, its ever-encroaching basicness — are as well known as its superior bagels, its history of left-leaning intelligentsia, and its attractive family-friendly streets and schools. For me, it's just family — beloved in spite of and because of all these things, retaining a certain zhlubby charm no matter how it evolves and devolves.
And it has some great apartments. Yes, there's no shortage of spanking-new high-rises with gyms, but the challenge is finding something special. Over the years, I've marveled at 3 Riverside Drive, mooned over Milton Glaser's studio, and dreamed of Aaron Shikler's windows. And, in the process, scouted several apartments for friends! Here, some current favorites:
A (Relatively) Affordable One-Bedroom in a Studio Building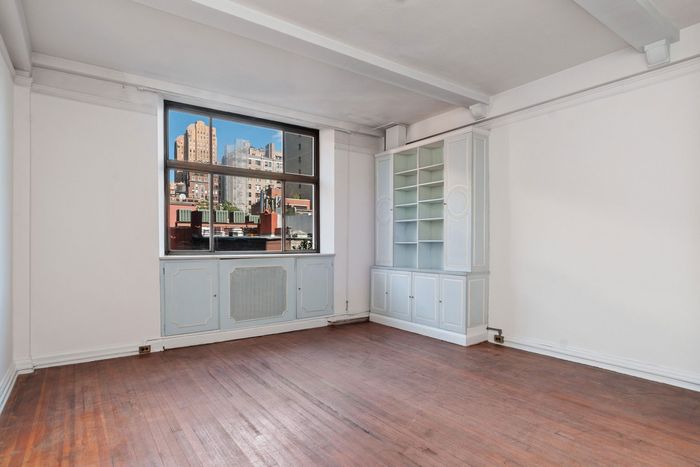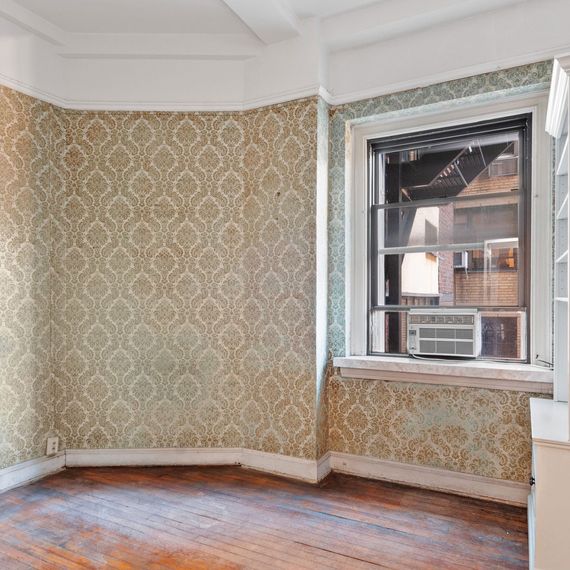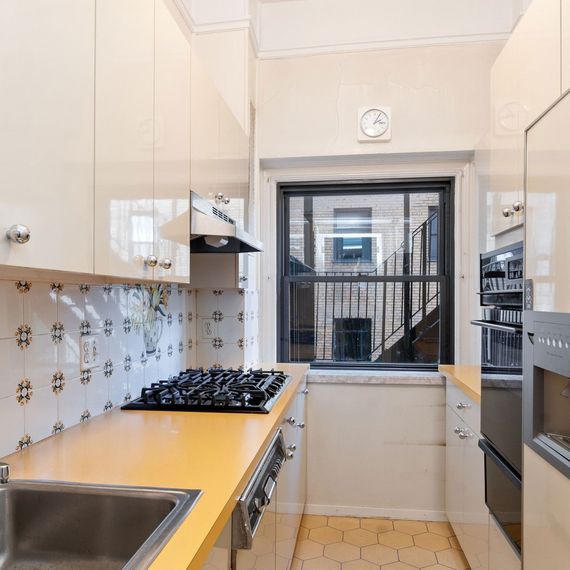 15 West 67th Street, 5RW — $550,000
While now considered staid, the UWS used to be an affordable nexus for musicians, actors, and artists, many of whom lived in light-filled studio buildings. Of these, the Hotel des Artistes is probably the best known — the legendary Café des Artistes, bedecked with romping nymphs, was located downstairs — but the neighboring neo-Gothic Central Park Studios is similarly stunning, with 11-foot ceilings, atelier windows, and a lobby covered in landmarked murals by Robert V. V. Sewell. The building is no longer exactly for starving artists — maintenance fees are high, as you might expect — but if, like me, you find a building with this kind of history irresistible, this sweet one-bedroom will seem relatively reasonable.
A Riverside Drive One-Bedroom With a Truly Great Bathroom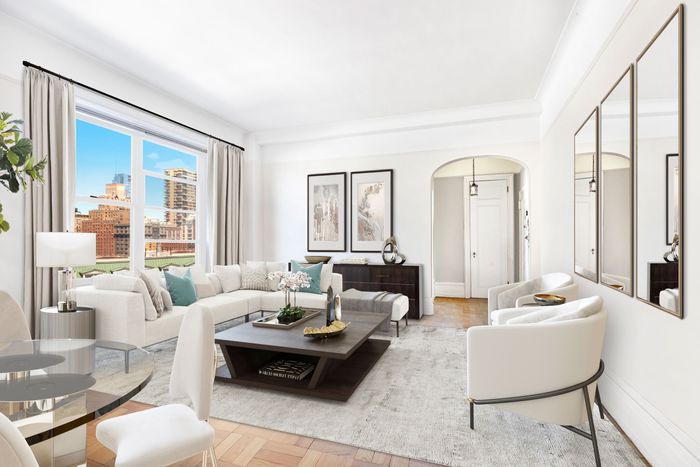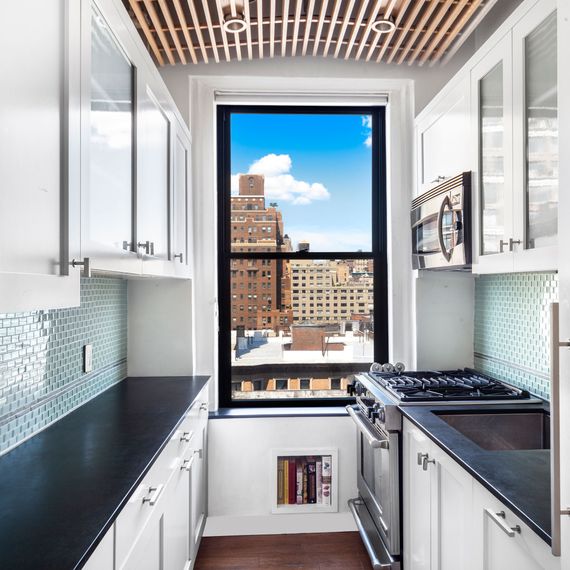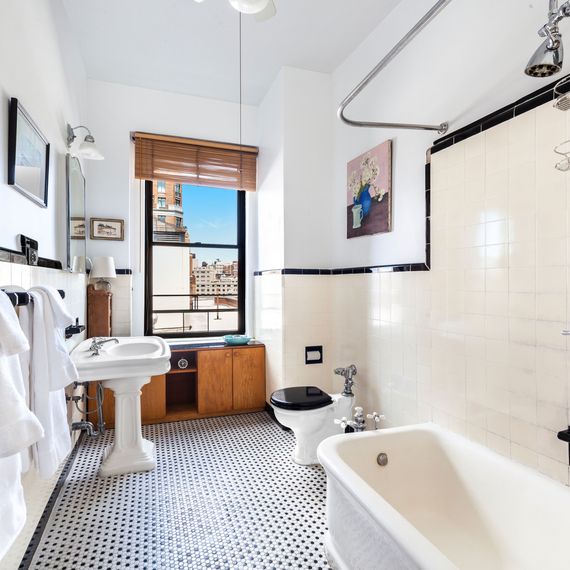 210 Riverside Drive, 8D — $849,000
I've always loved this particular building, with its massive, tiled lobby (used as a filming location for several movies, You've Got Mail among them) and often-idiosyncratic layouts, since many of the apartments were carved from the original 1909 floor-throughs. It is steps away from Riverside Park, of course, and even those apartments without river views tend to get great light. But, for me, what earned a bookmark is the bathroom.
A Beresford Duplex With Its Original Emery Roth Layout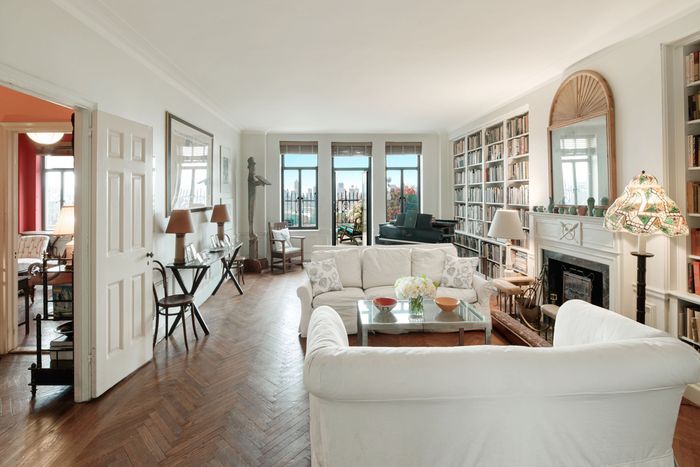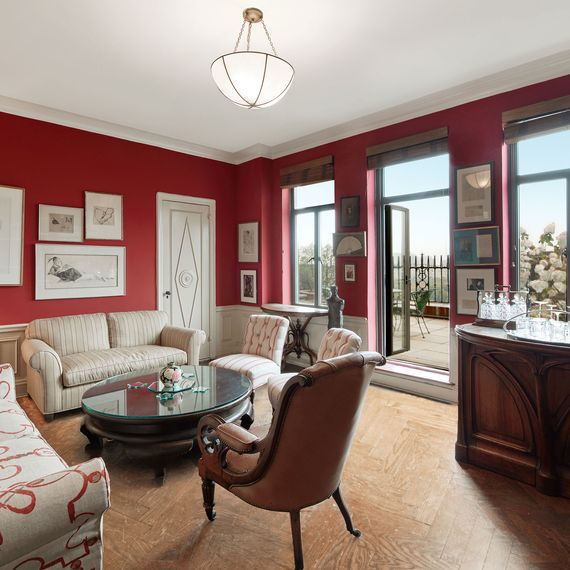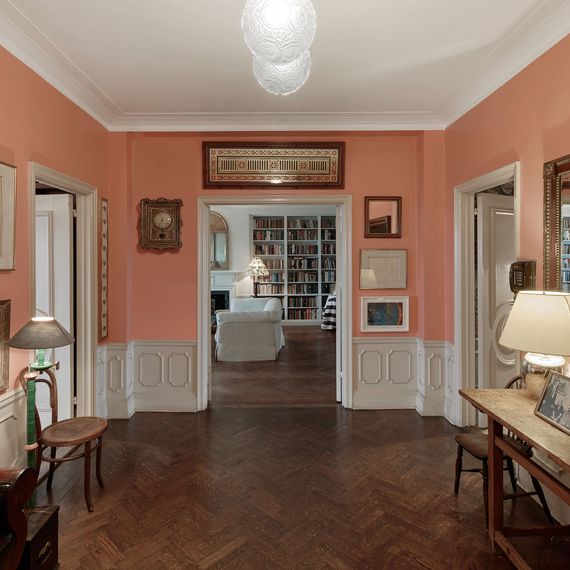 211 Central Park West, 19E — $19.5 million
Since this neighborhood was one of the first to roll out the concept of the luxury apartment — trying to lure people who normally would have lived in townhouses — there's no shortage of gorgeous name-brand buildings: the Dakota, the San Remo, the Apthorp. They're all stunning and expensive and full of amenities. I'm weird in that I hate an open-plan kitchen, which means that, in the pretend world where I'm shopping for a multimillion-dollar co-op and all the boards are clamoring for me to live in them, it's hard to find one I like; remodels tend to dispense with old-fashioned contained kitchens and pantries. Yes, I guess I'd settle for this six-bedroom mansion, I think, gazing out at my air shaft. But I'd really have to do a lot of remodeling. But this duplex at the Beresford — one of the most beautiful buildings in Manhattan — is incredible and it retains its original Emery Roth layout and St. Charles kitchen, to say nothing of the gallery, the two staircases, the French-doored terrace with breathtaking views, or the wood-burning fireplace — they're okay too. And it's even got a theatrical pedigree: While the home of longtime owners Phyllis Newman and Adolph Green, the apartment and its piano played host to Groucho Marx, Stephen Sondheim, Leonard Bernstein, and (neighbor) Glenn Close.
Plus, a Studio With a View
310 Riverside Drive, 806B — $1,595
I'm always keeping an eye out for a non-exorbitant, livable studio rental (I have a long list of single friends I'm trying to lure into the neighborhood), and this one is bright, high-ceilinged, has a big bathroom with a tub, and — best and rarest of all — a view of the river.