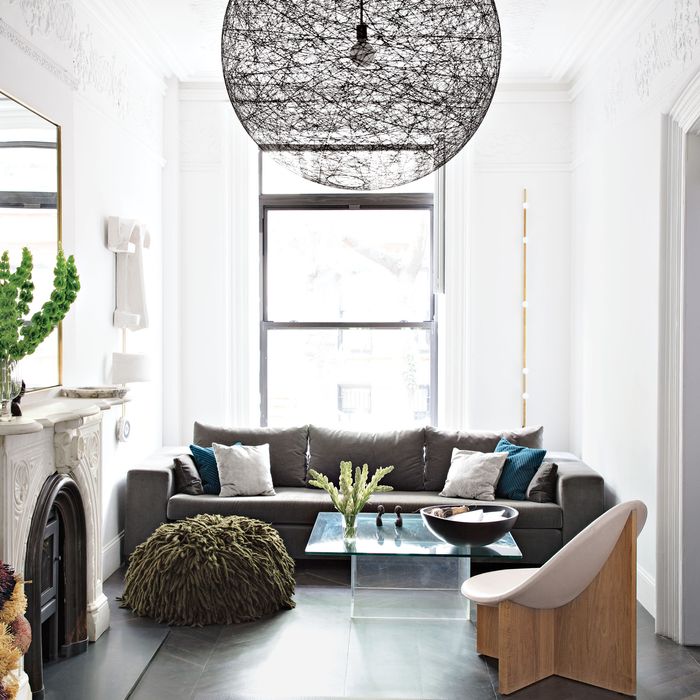 The mirror over the fireplace is from
Restoration Hardware
. The brass dot wall light is from
Lambert & Fils
, and the wall sculpture is by
Júlio Leitão
. The leather-and-wood chair is from
Estudio Persona
, and the plexi-and-glass coffee table is vintage
Maurice Villency
.
Photo: Floto+Warner
Delia Kenza first visited the house on Waverly Avenue as a little girl in the 1970s. "It felt so big and cool, because my aunt was stylish and young," she recalls, "and when she had her kitchen redone, it was all gray. I remember being so impressed." Yet she wouldn't have wanted to live there as a young woman. "I had my own style, and the house and I fell out of favor." Nor did she take an interest in design at first: Kenza studied Russian history, went to law school, passed the bar, and married the artist and choreographer Júlio Leitão. They bought a house on Sylvan Terrace and renovated it, and Kenza then took on a neighbor's project, and, "before I knew it, I had gut-renovated six properties and have worked with the same contractor for all those years." She had, it turned out, become a designer — this year, she signed on with Homepolish. And then, about three years ago, she and Leitão and their two daughters were looking for a bigger place, and her aunt had moved to Florida, and there it was: A house she'd known all her life.
A poppy renovation followed, retaining many of the house's original details but reflecting Kenza's own aesthetic. The parlor floor contains the open living, dining, and kitchen areas in a crisp black-and-white palette punctuated by art, some of which is by Leitão. A colorful mural wraps around the front door. There's a deck off the kitchen for outdoor dining, with stairs leading down to a spacious backyard.
Downstairs, Kenza built a garden apartment for her aunt to use when she visits the house from Florida. "My aunt did a lot of updating over the years," she muses, "but she never destroyed its bones."
Kenza grew up in Jamaica, Queens, and says her aunt was not the only style icon in her family. "My grandmother not only had a beautiful house," she says, "she was elegant in everything she did, everything she wore, and in how she lived. She was a seamstress by trade and surrounded herself with beauty." Today, Kenza often works in her kitchen at a marble-topped table that belonged to her grandmother.
She says it's her favorite spot in the house. And what does Kenza's aunt think when she comes to visit? "She loves the renovation, and is proud of the work we did." A beat. "She also wants you to know that her kitchen prior was very stylish."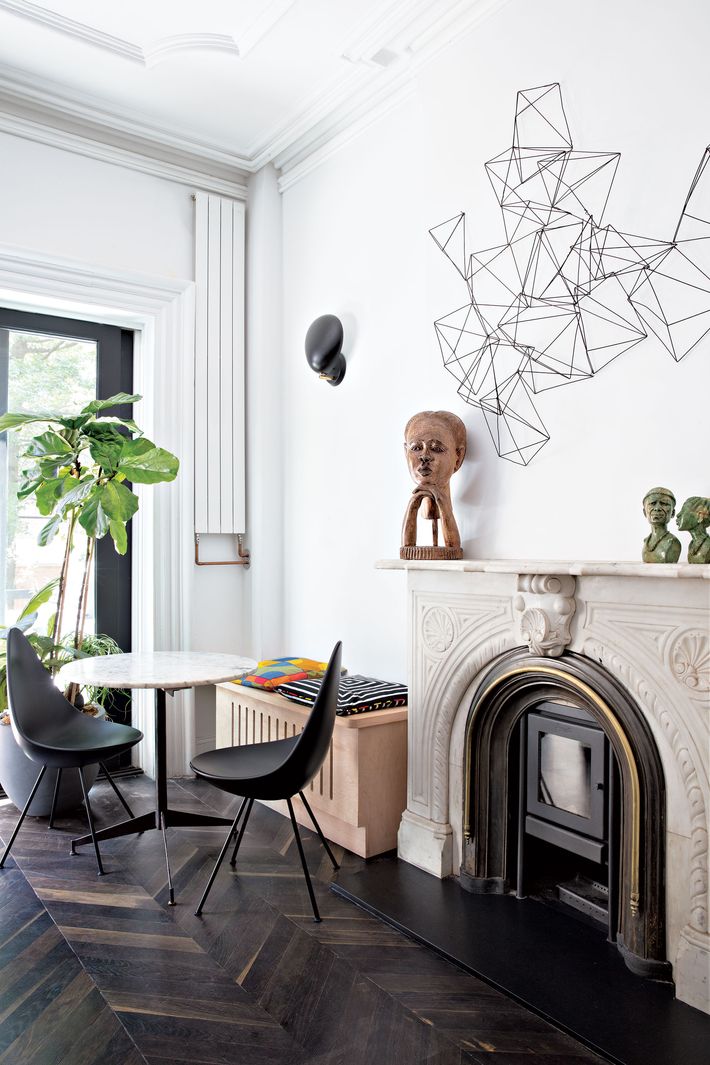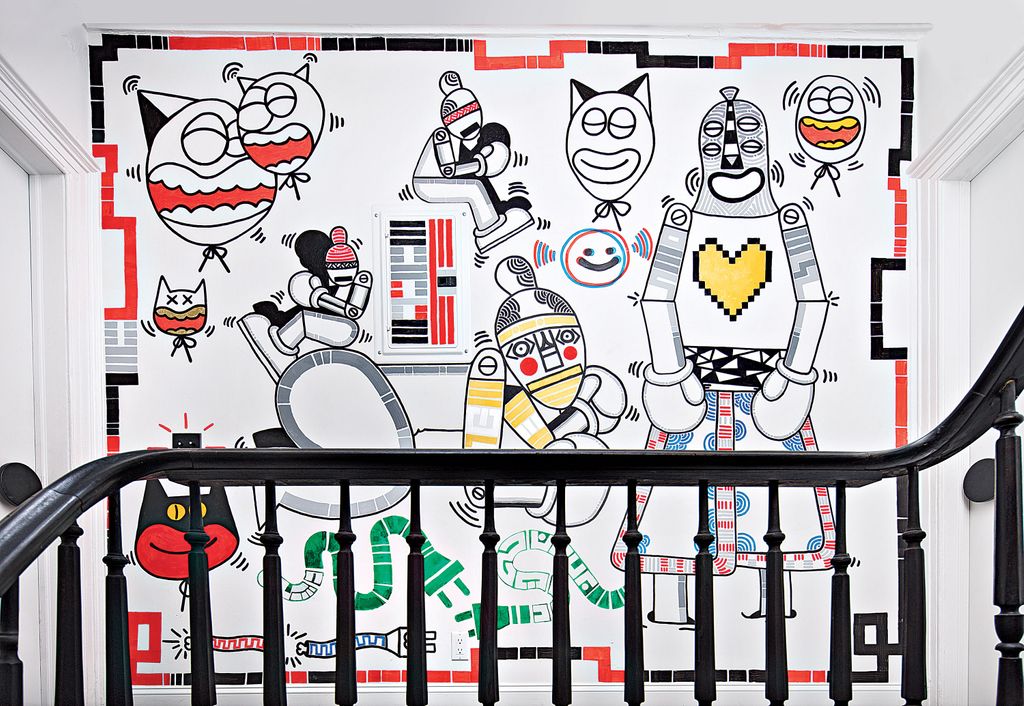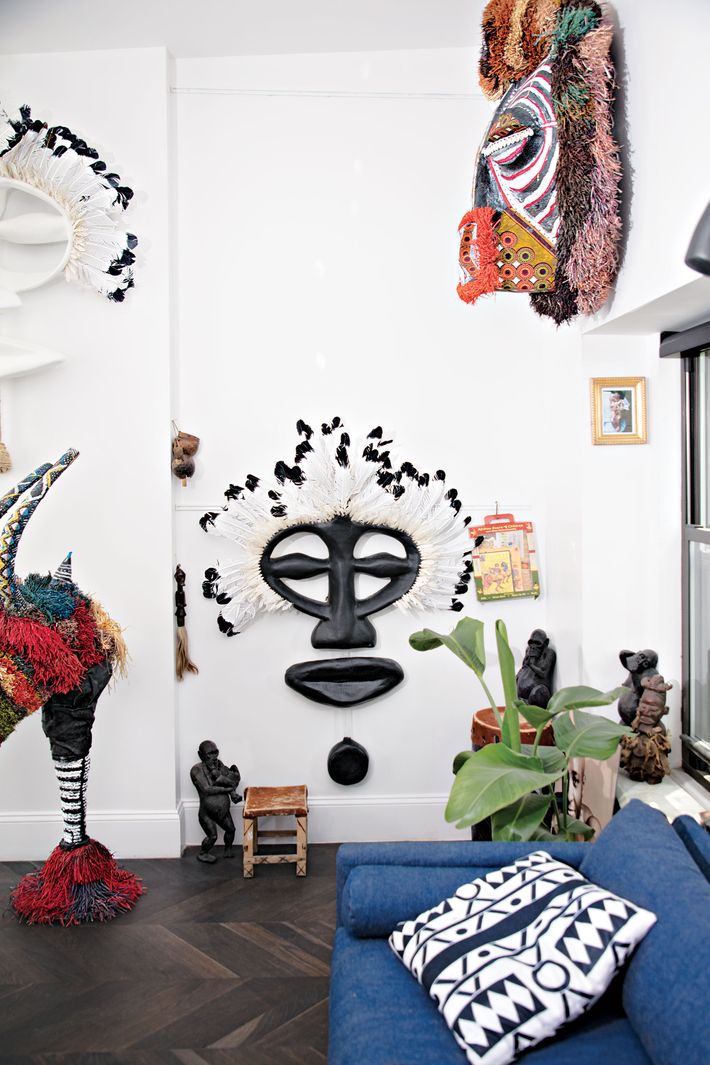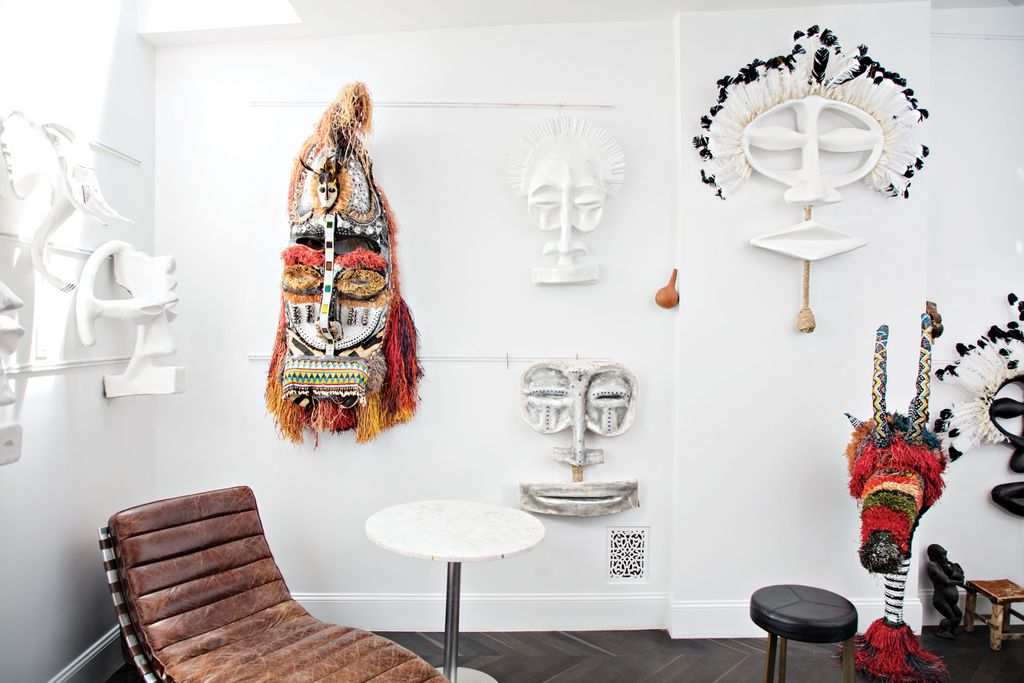 *This article appears in the Fall/Winter 2018 issue of New York Design Hunting.