They didn't want any natural materials," designers Francine Monaco and Carl D'Aquino, of D'Aquino Monaco, say almost in unison, describing their clients' vision for the space, a combination of two apartments (that had previously been six) on Central Park South originally outfitted with faux-prewar details. "It wasn't that they had an aversion to wood or marble," D'Aquino explains. "It was more about pushing us to find new, creative ways to heighten the visual experience of traveling through the space." The building, a hotel turned condo, had a great location overlooking the park, but the apartment's layout didn't take advantage of those views. The team set out to fix this, but when the walls came down, they discovered structural details that couldn't change, including columns and beams. Now, after a year's work of reinvention, the park is visible immediately upon entering the apartment, as is a column that looks like a polished jewel, sheathed in a mirror that reflects the natural light.
The pièce de résistance, in the living-dining area, is a Lichtenstein-esque mural that wraps around a service area. The owners loved the Pop artist's Drowning Girl, so, D'Aquino says, "we thought, Why don't we come up with an idea that would appropriate that painting in a way that would be unique to the apartment? So we left the Pop graphics, but we took out the color." The color palette throughout the space — soft pearl gray — was chosen to enhance the artwork displayed in the rooms and gallery. The floors of poured urethane match the walls — which become ever so slightly iridescent in the master suite, thanks to decorative painter Jonathan Kutzin, who mixed eye shadow with paint to produce this shimmering effect. While the goal was to highlight the clients' impressive art collection, Monaco says she didn't want to "create a typical white-box Chelsea-gallery aesthetic." D'Aquino adds, "We wanted something warmer. I mean, it is not a minimalist gallery; it is a family home."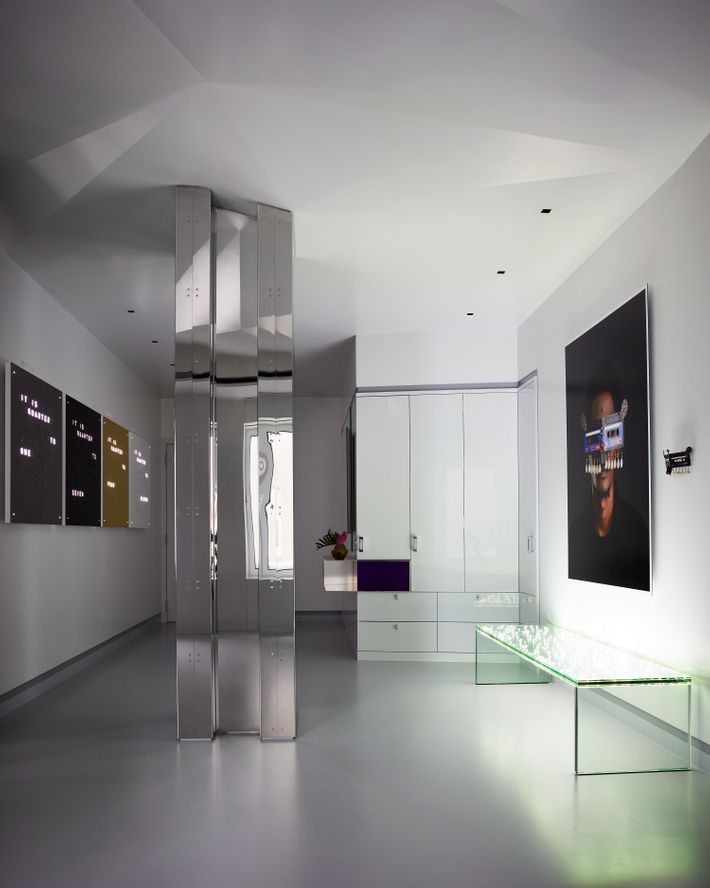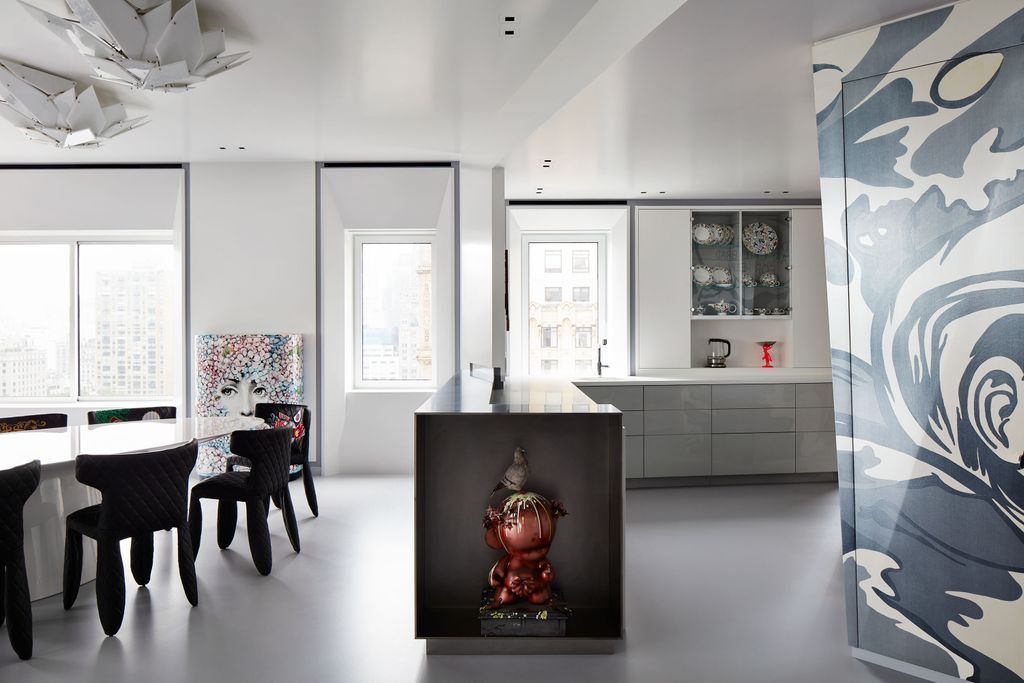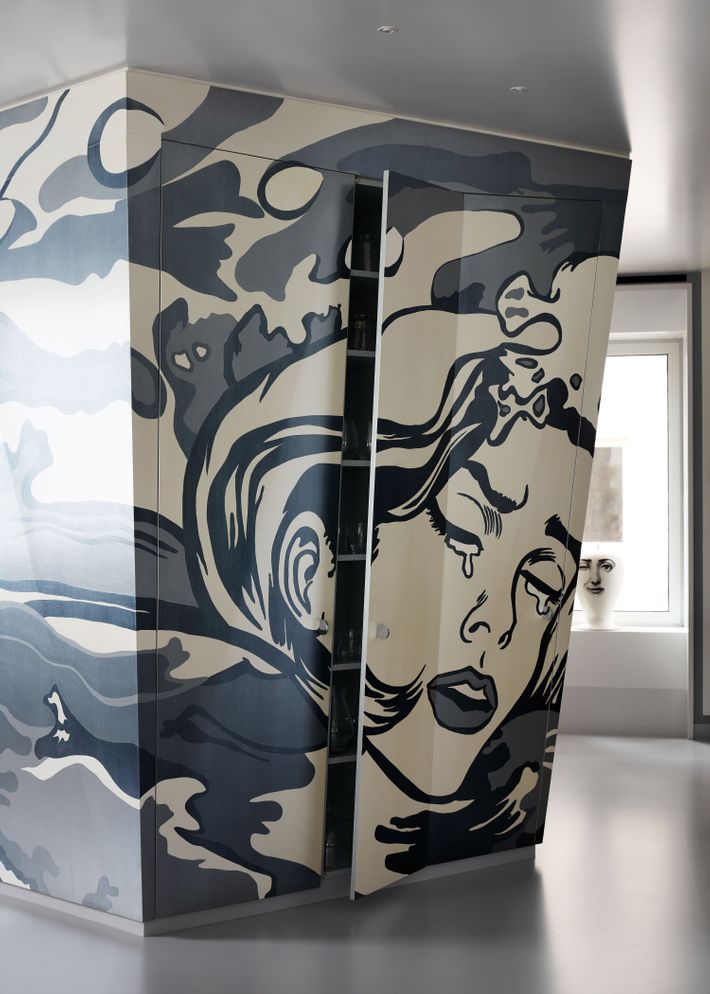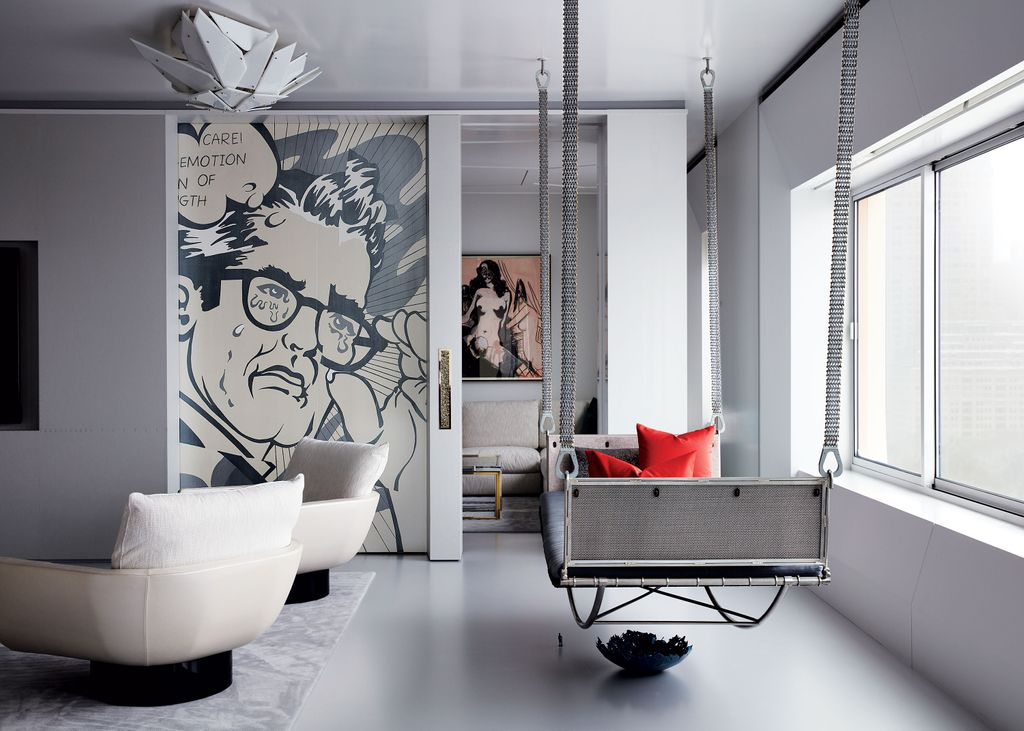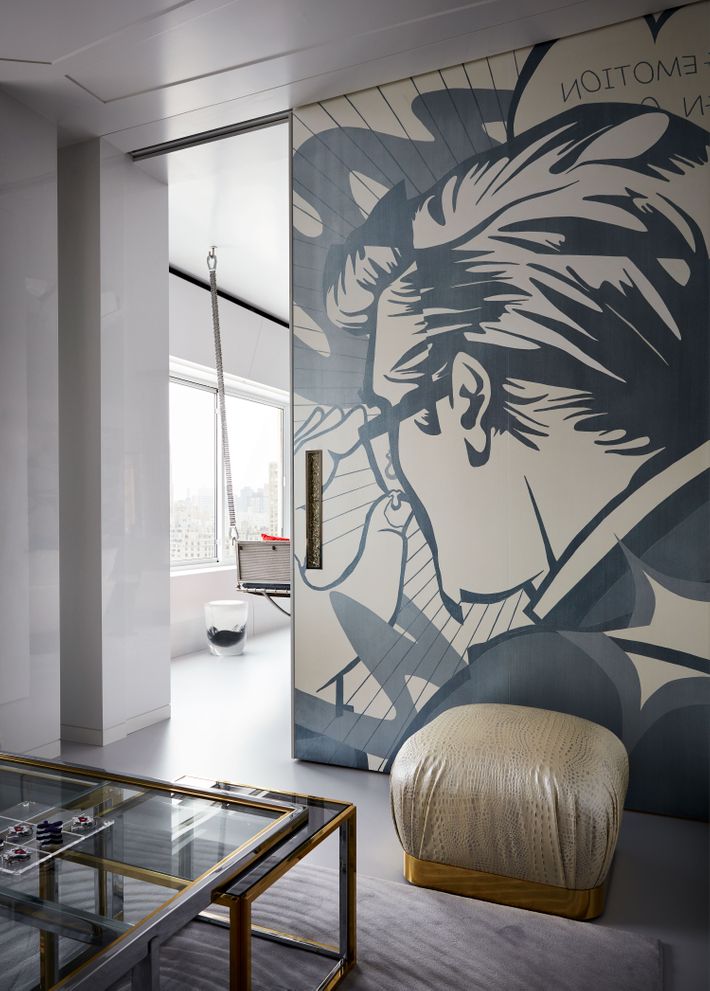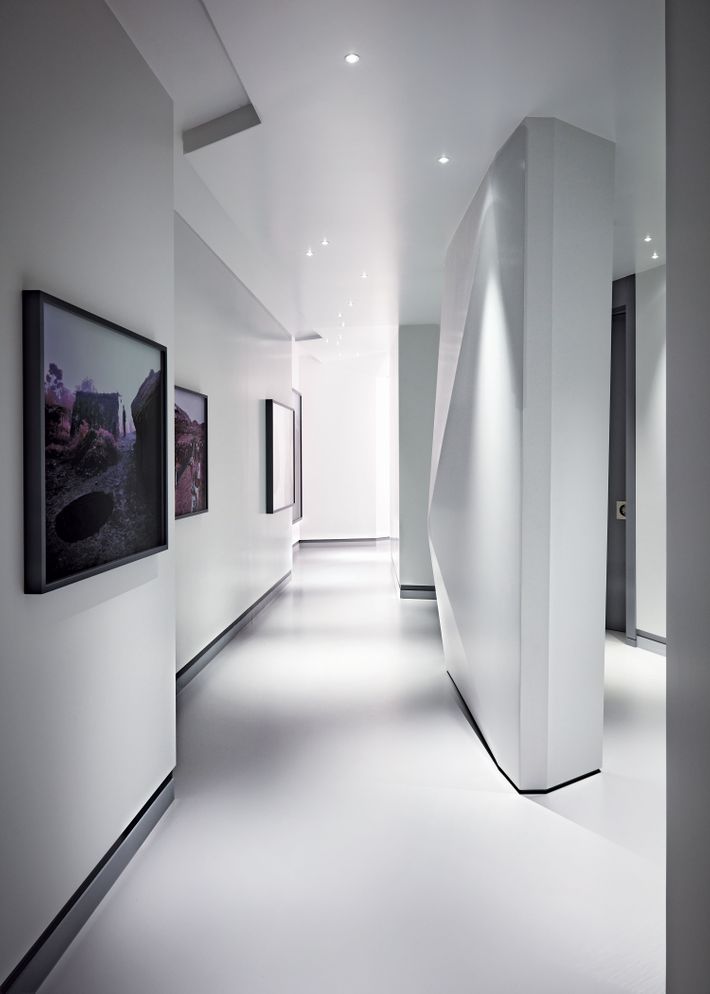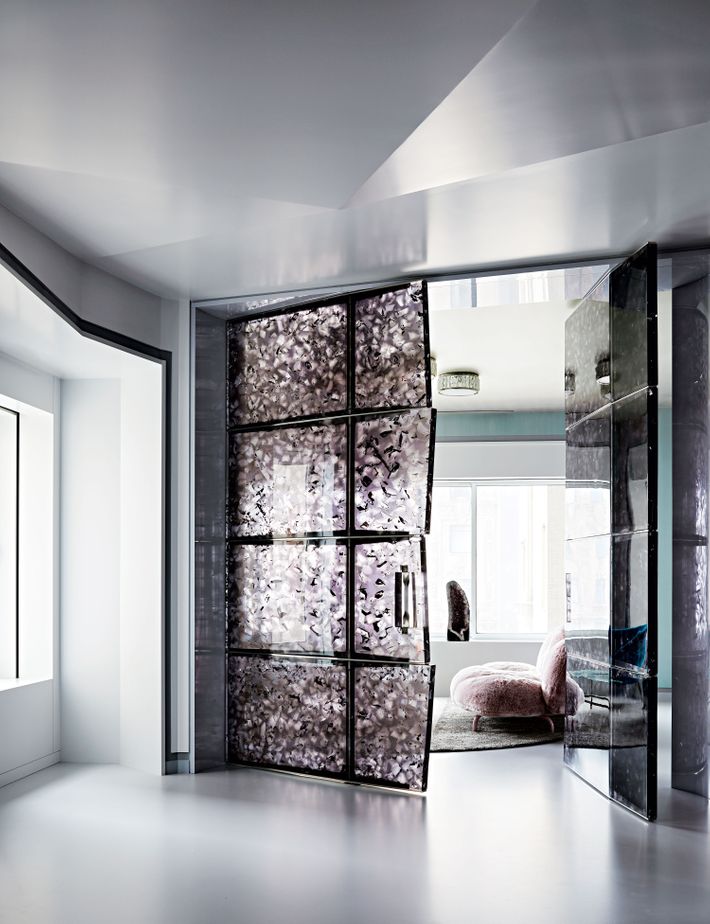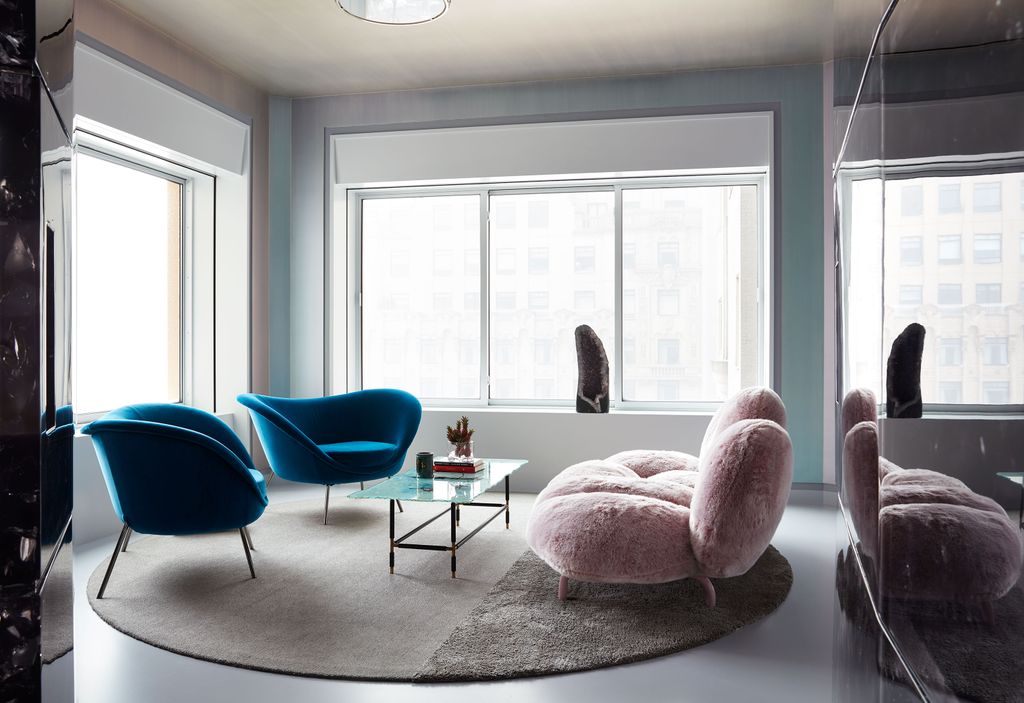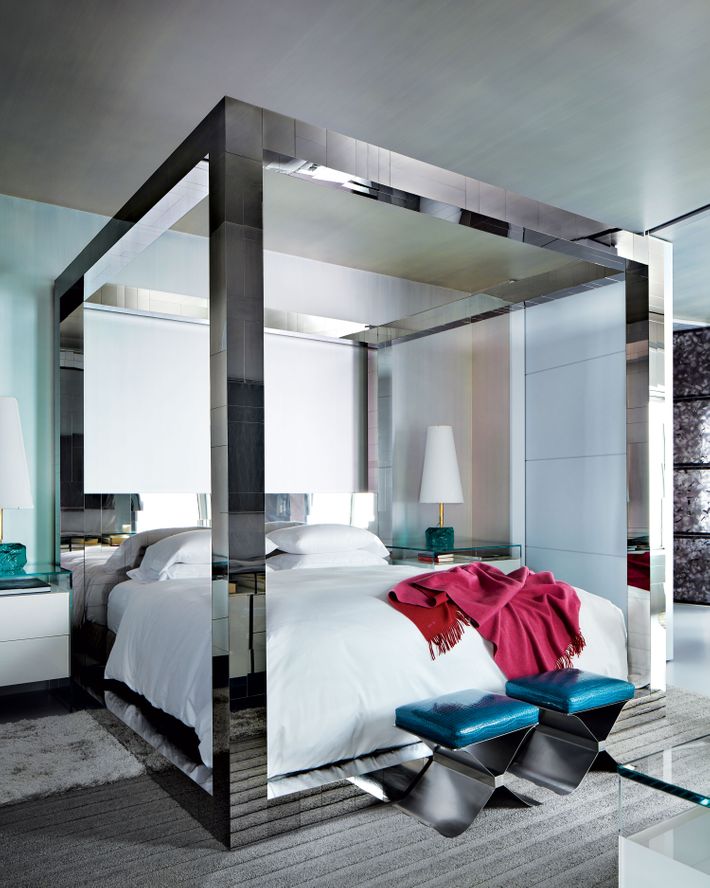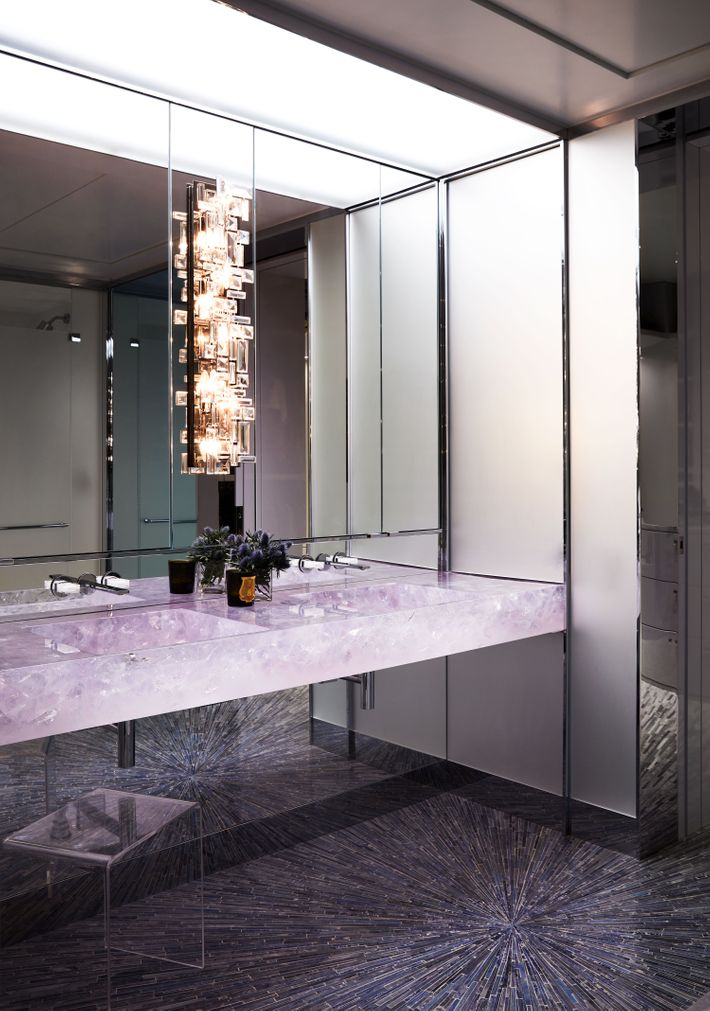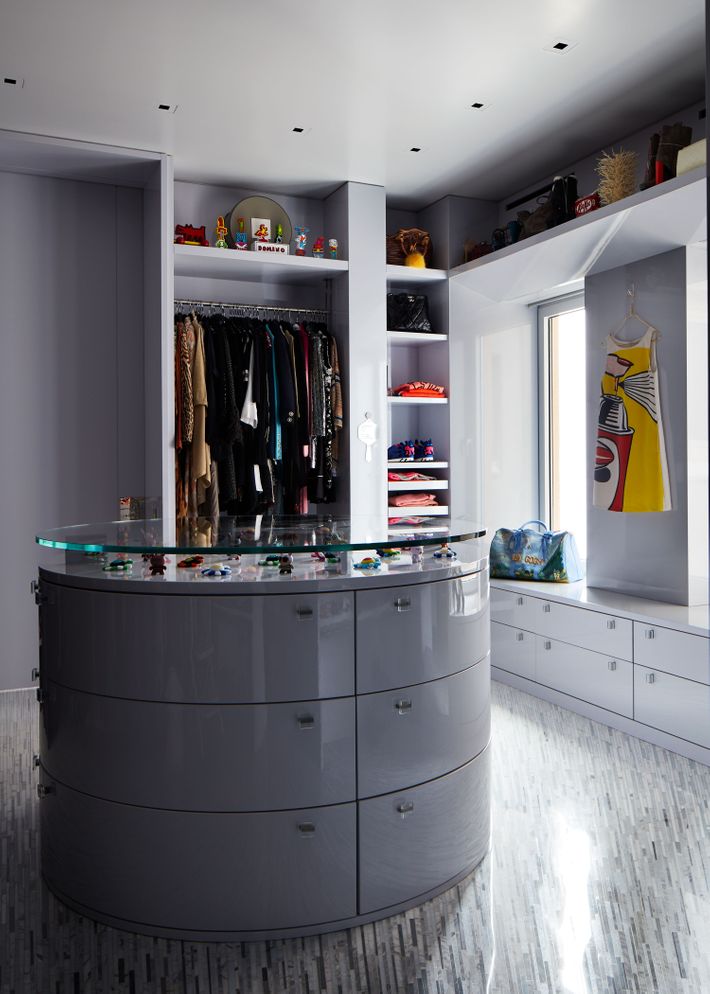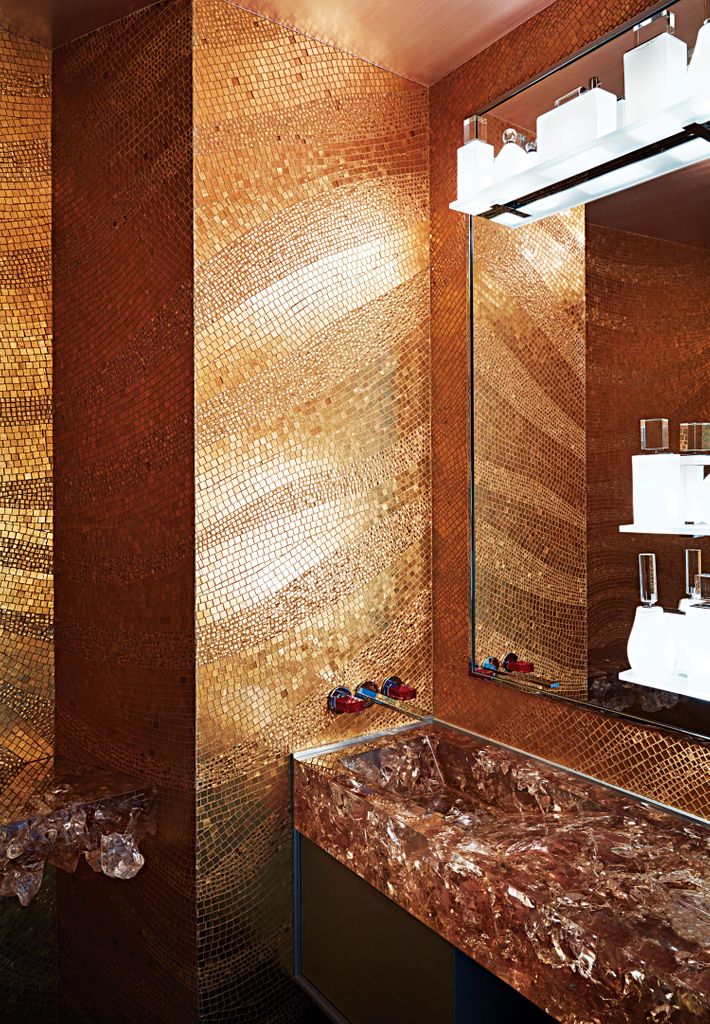 *A version of this article appears in the April 16, 2018, issue of New York Magazine. Subscribe Now!