Rio Hamilton — a marketing and business-development strategist for the interior-design industry — is a man about town. He recently moved to a loft in an industrial building in the Mott Haven section of the Bronx, providing him with 650 square feet of raw space — the perfect stage for choreographing a dramatic habitat for himself.
When Hamilton opens the door to his loft, which was part of a former factory, it immediately feels like vacation; his home is his private wonderland, where every square inch of space has been thoughtfully considered, including the way it morphs from entrance foyer to bedchamber to living room, with a dining table–slash–work desk tucked into the corner and seen above. The environment suits Hamilton: "I like that the building doesn't resemble a residential building and that the street is cobblestoned," he says.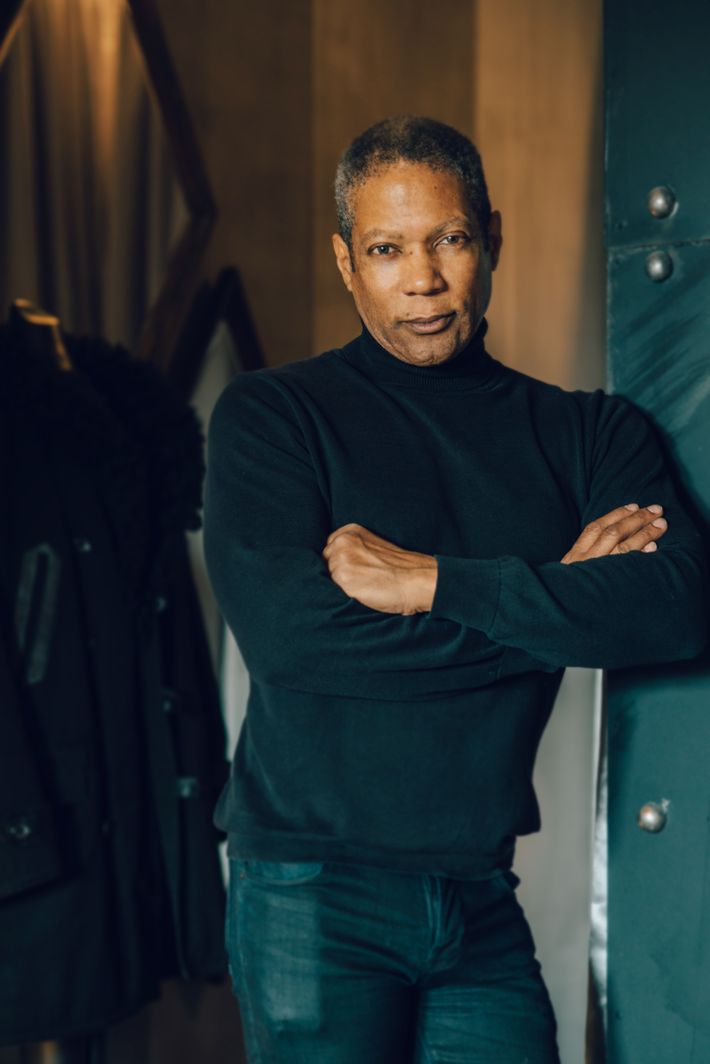 Hamilton was born in Santa Fe and grew up in Las Cruces, New Mexico. He moved to New York in 1996 after stints in Los Angeles and San Francisco, where he studied at UC Berkeley's interior-design program. He lived in Soho in a 1,900-square-foot loft when he worked as the manager at Judy Niedermaier's furniture and accessories showroom on Wooster Street. "My walk to work was two minutes door-to-door," he says. "I watched the trending, edgy neighborhood of Soho quickly gentrify and become a cool outdoor mall."
The bathroom got a fanciful decorative makeover because "there was just so much I didn't like about it." The tile on the floor was chipped, for starters. So he finally got to install his grass floor. "I always wanted to try it out, and this was the moment." He then started to receive themed gifts such as the fire hydrant — which is real.