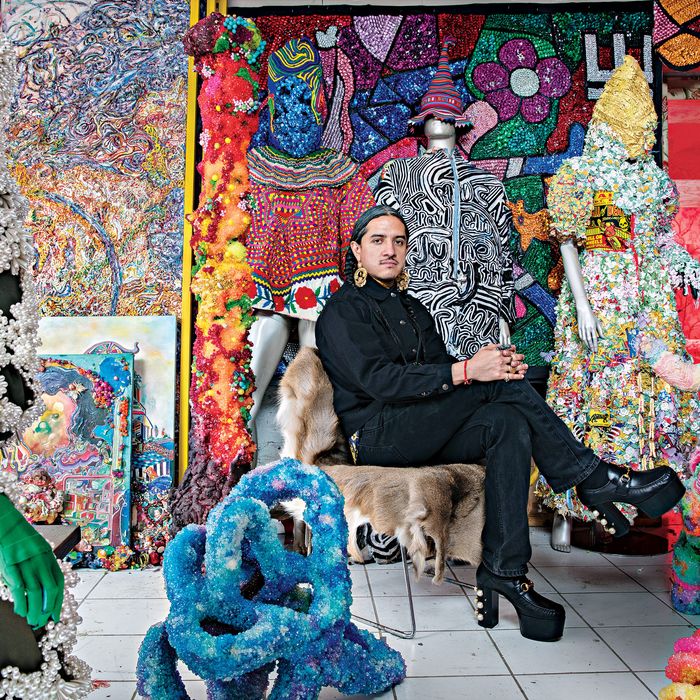 The studio wall: Artist Raúl de Nieves sits surrounded by his work. He's flanked by a "fertility pole" and a "dancing baby," and behind him are props from an opera he co-wrote and performed in called The Fool.
Photo: Floto + Warner

"Would you say this is a dungeon?" the 33-year-old Mexican-born, San Diego–bred artist Raúl de Nieves asks, joking about the unlit staircase lined with a shelf of plastic dollhouses leading down to his studio. The building, located where Bushwick meets Ridgewood, is known as the Dreamhouse (so named after those plastic Barbie dollhouses), an art space and venue run by queer artist and nightlife entrepreneur Gage of the Boone. But before that it was Wyckoff Manor, an event venue, and signage by the entrance shows what the place looked like with a dance floor and round tables set for a quinceañera. Inside, a massive chandelier and oversize black-and-white plastic diamond wall accents are leftovers from its previous life. Gage took it over after his former venue the Spectrum closed down, and this past November de Nieves moved into the basement studio, "and now it's like our clubhouse," he says. Three artists work there, and Gage is in the process of building even more studios.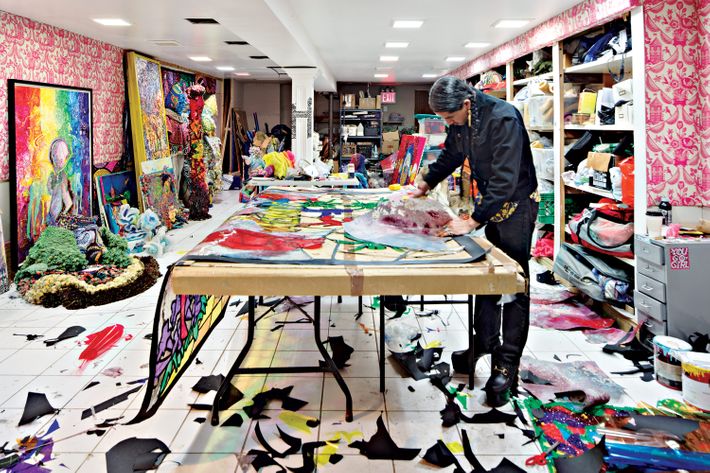 The Dreamhouse regularly hosts gatherings, dinners, talks, and screenings, but downstairs, de Nieves's room is another (very non-dungeon-like) world unto itself. He most often works with cheap plastic beads, which he's used to turn a pair of blue grandma pumps into gravity-defying sculptures and to create a Technicolor "dancing baby" that took him seven years to build and stand on its own. That's all surrounded by a messy assemblage of shaggy wool dresses that lie on the floor like rugs (he wears them when he performs in his bands Haribo and Somos Monstros), smaller versions of the stained-glass windows now on view at the Whitney Biennial, and endless piles of those plastic beads. "I like to work amidst a lot of stuff," he says. "It's inspiring because once I leave this room, there's nowhere else that looks like this." Back home, in fact, de Nieves needs a reprieve. "I only have like two pictures up on my wall," he says.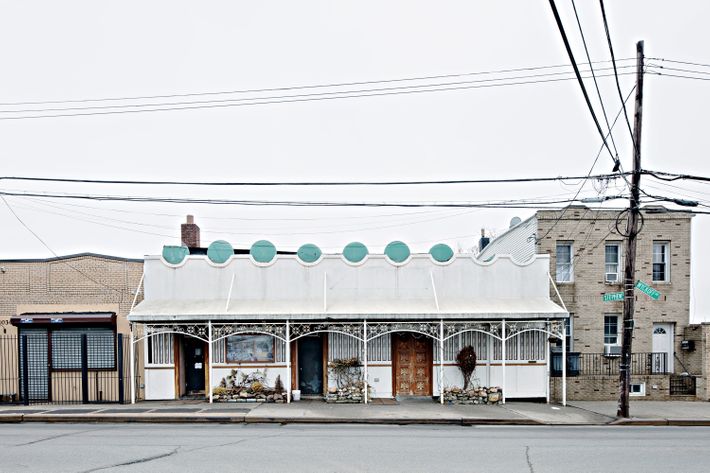 *This article appears in the April 17, 2017, issue of New York Magazine.