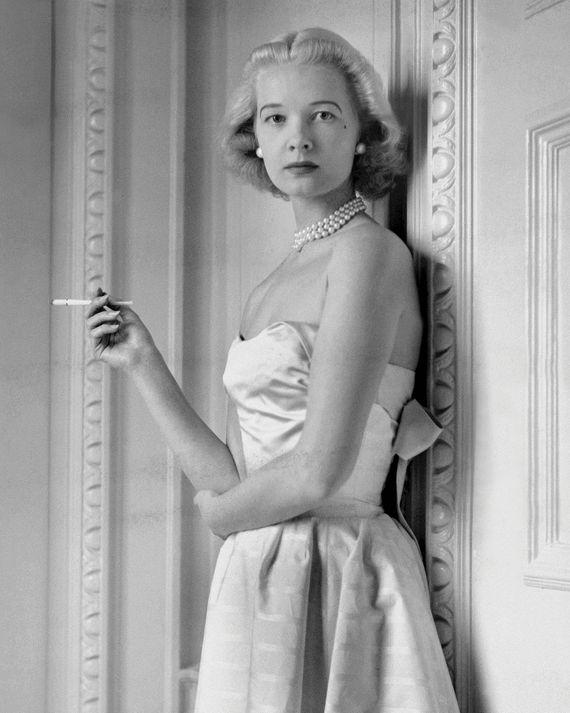 Cecil Beaton.
Photo: Courtesy of Rizzoli
The International Best-Dressed List was started in 1940 by Eleanor Lambert, who was born in Indiana and moved to New York in her 20s to work as a publicist for artists and museums. Lambert went on to become arguably the single most important press representative of the American fashion industry — beyond the International Best-Dressed List, she was also responsible for establishing the Met Gala, starting Fashion Week (now weeks), and creating the Council of Fashion Designers of America. In 2002, Amy Fine Collins, special correspondent to Vanity Fair and editor at large at Airmail, took over the list with Graydon Carter, then-editor-in-chief of Vanity Fair and current editor of Airmail; businessman Reinaldo Herrera; and then–Vanity Fair deputy editor Aimée Bell. In Collin's new book, The International Best-Dressed List, she chronicles the history of the IMBDL — and of fashion's larger-than-life personalities. Shown above is Cecil Beaton's icy portrait of socialite, equestrian, and horticulturalist C.Z. Guest in 1952. Guest is wearing a white Italian piqué dress by Hattie Carnegie.
Many of the photographs in the book, including this one of a young Jacqueline Kennedy, taken in 1960 by Jacques Lowe in Hyannis Port a few months before her husband's inauguration, show how people's outfits cohabited with the fabrics or architecture of the rooms they inhabited. The chaise that Mrs. Kennedy is sitting on is covered in fabric by D.D. Tillett, one of her favorite fabric designers.
Today the International Best-Dressed List includes influential style-makers in the sports world, such as LeBron James, who is shown below arriving at game two of the 2018 NBA Finals dressed in Thom Browne.
Collins writes that "a well-appointed room is never really complete until it is inhabited by people, and so much the better if those people are well dressed. In the days when entertaining took place mostly at home, the clothing and accessories of the most soigné women were as essential an element of their environments as their Billy Baldwin étagères or Maison Jansen dining tables. Their couture gowns were such sculptural tour de forces that they sometimes could even stand up on their own, like pieces of furniture." Above, a photo of Slim Hawks, Diana Vreeland, then an editor at Harper's Bazaar, and Vreeland's husband, Reed, at Kitty Miller's apartment on Park Avenue on December 31, 1952. "An invitation to Miller's annual New Year's Eve party," Collins writes, "was a coveted social benediction."
Throughout the book, Collins gives the reader anecdotes about the people who always made the cut. In her description of this ravishing portrait of Mona Williams von Bismarck in a peony-pink Balenciaga (taken by Cecil Beaton in the historic 17th-century Hotel Lambert in Paris), she writes: "Mona popularized the vogue for charm bracelets, aquamarines, halter necks, tulle skirts, ice-white hair, rhinestone-buckled patent pumps, black dresses instead of suits for day — and white velvet carpets, the better to display it all. Mona was also immortalized by Truman Capote as 'Kate McCloud' in his notorious roman à clef, Answered Prayers."
Below, a portrait of Amy Fine Collins by Ronald James, who has been the muse to so many designers (including the late Geoffrey Beene and Ralph Rucci). Collins was inducted into the IBDL Hall of Fame in 1996. The book an invaluable treasury of who's who in the world of style, past and present, and how our culture is defined by the evolution of fashion. Collins writes, "Though the contexts for great style may have changed since the earliest years of the International Best Dressed List, the impetus behind it has not. As Eleanor Lambert, the founder of the IBDL observed, 'You cannot separate people, their yearnings, their dreams, and their inborn vanity from an interest in clothes.'"