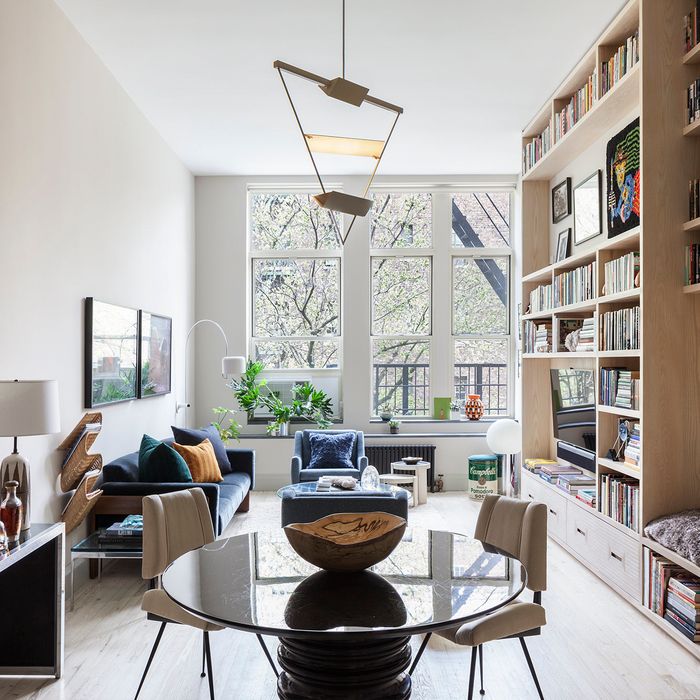 A few key design moves, executed by Weiss Turkus Projects, helped transform this 1980s- and '90s-era apartment into a stellar, contemporary one.
Photo: Dana Meilijson/Dana Meilijson/Courtesy of Weiss Turkus Projects
Lindsay Weiss and Noah Turkus got a request from a client to revamp a loft apartment he had inherited. He had lived in it for years, and parts of the loft hadn't been touched since the 1980s. Weiss and Turkus knew exactly what to do to transform it from the neglected man cave to a high-functioning, modern home.
"The issues were the bathroom and the kitchen," Turkus says. "And then, for me, it was that big built-in banquette, which was awkward and deep." He told his client that it should go and replaced it with a custom-millwork unit, seen above, containing bookshelves, a storage area, and a proper place for the flatscreen TV.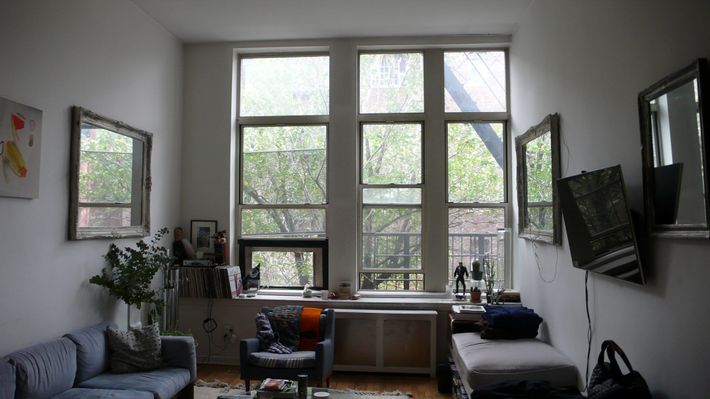 "One of our major architectural moves was, when you walked into the apartment, the door to his bedroom was there," Turkus says. "We pushed it down to the end of the room, and that gave us all that wall space to work with." The custom millwork and pocket door designed by Weiss Turkus Projects extends to the ceiling, making the space seem a lot bigger. The windowsills are now topped with a soapstone surface, and the floor lamp is a vintage Sonneman. A Kvadrat–Raf Simons mohair pillow adds plushness to the armchair.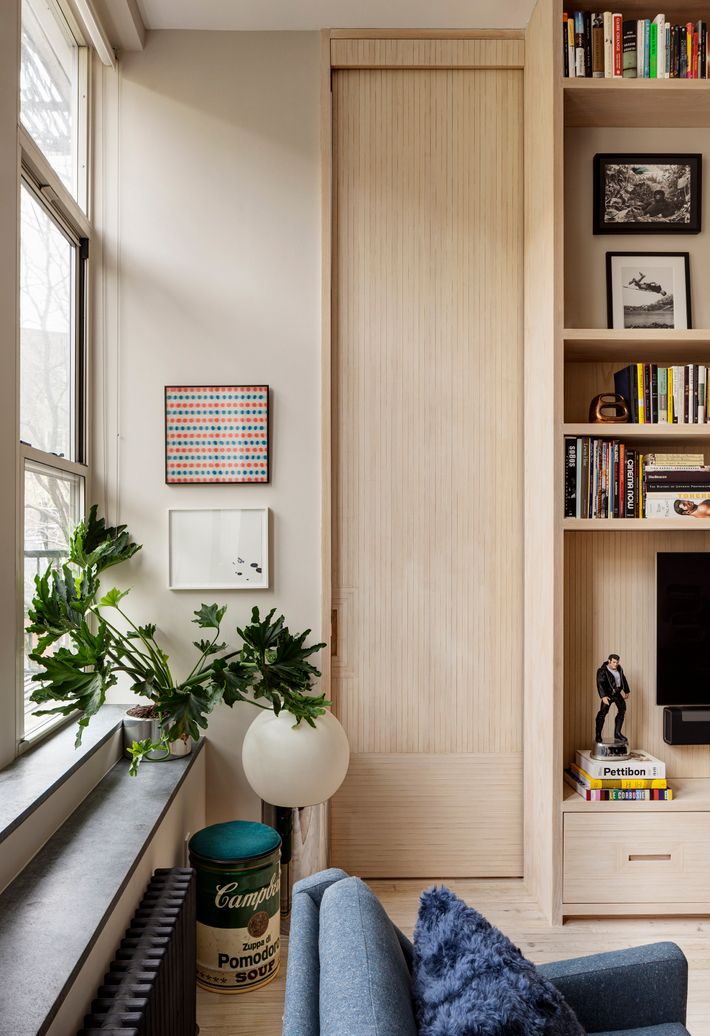 "Our client is a real chef—not a professional one, but someone who cooks day in and out," Turkus says. "Before, it felt like you were always sequestered back there. There was just this really intensely large soffit that we cut back," Turkus says. Its removal added a great deal of height to the space. The upper backsplash is Porcelanosa tile, and the bar accessories are from Homenature.
"We decided to use ash to keep it consistent with the living-room millwork," Turkus says. "And we ran this portal detail that turns into built-in shelves. It wraps around and creates this ceiling volume that we suspended the lights from."