Our previous home was more typical Scandinavian: white walls, white wooden floors, white ceilings," gallerist and restaurateur Einar Jone Rønning says. Very different from his family's new apartment in the upscale Oscars Gate neighborhood of Oslo. Rønning has, in fact, owned this apartment since the early '90s, but he was renting it out until it became necessary to make a move when he and his wife, Siv Eline, needed more space. He hired Heidi Pettersvold Nygaard and Andreas Joyce Nygaard, of the Snøhetta architecture firm (known for its work on the Norwegian National Opera and Ballet and the 9/11 Memorial Pavilion), who rarely do residential projects. Andreas says that he and his wife took this on because "Einar wanted to push his boundaries in relationship to color — and Heidi is on a crusade to get color back!"
The kitchen features a wall of cabinets in varying shades of pink; the green-marble-covered island is moored by a handsome brass base, inspired by the doors of the traditional wood-burning tiled stove; the living room is a calming shade of aubergine; and their son's room was done in pale green. "When peeling down the layers of time from the walls during the renovation, we discovered a lot of different colors," Rønning says. "In the 1900s, apartments in Oslo were actually very colorful." The apartment redesign involved reworking the original 1902 floor plan, but it was important for both client and architects to preserve the historic details like the plaster moldings and, when the floor needed replacing, to use traditional wood herringbone. And Heidi had a hand in saving the lived-in butterscotch leather loungers in the living room that had belonged to Rønning's in-laws and that he considered giving away. "I said, 'Don't throw these out!' " And to top it all, her color crusade worked: "Color is the new black — or white, if you want," Rønning says.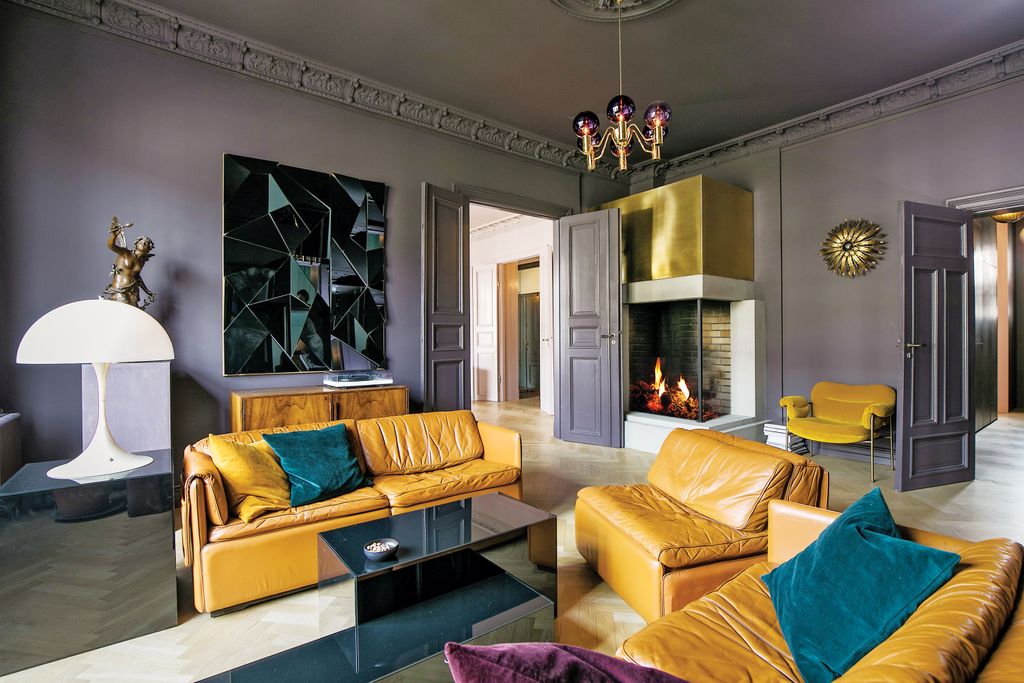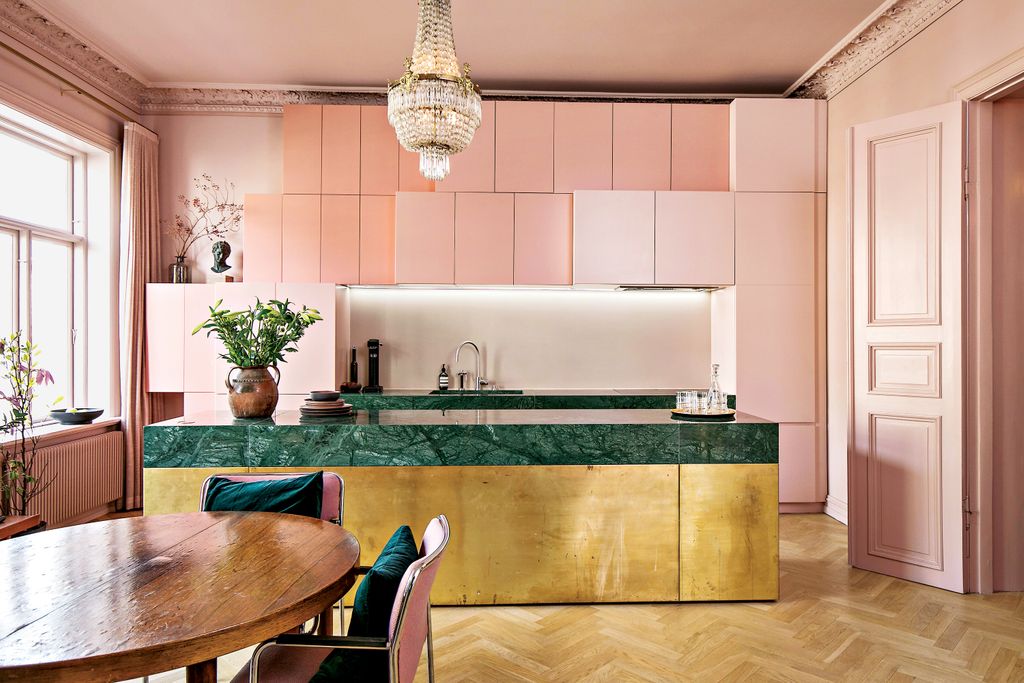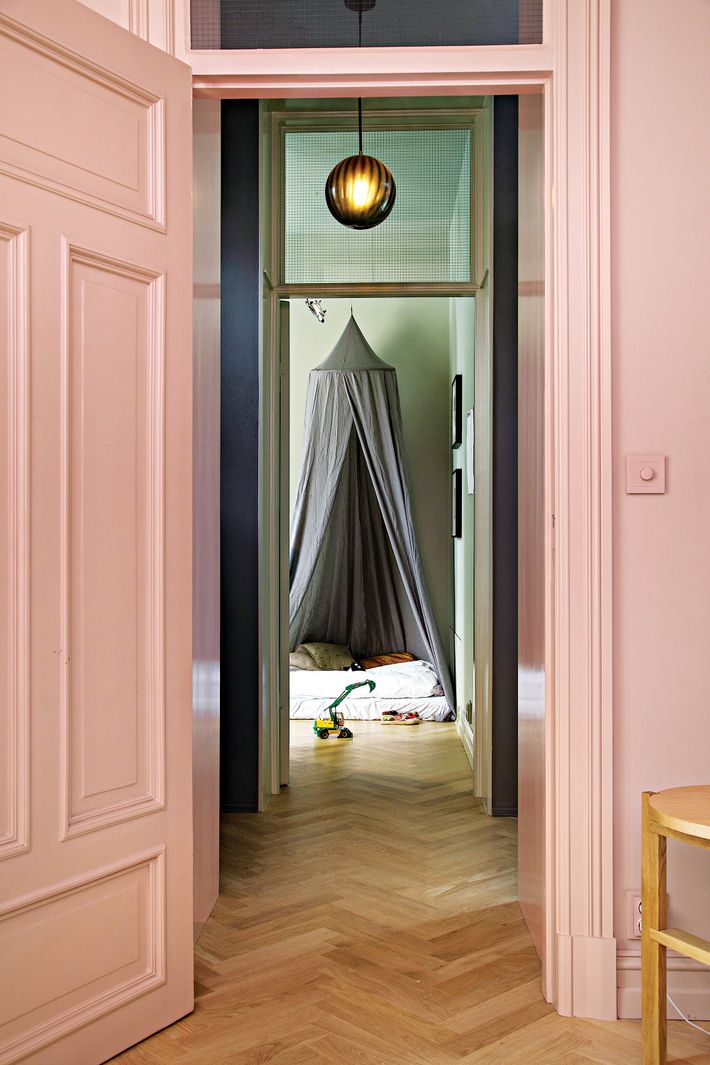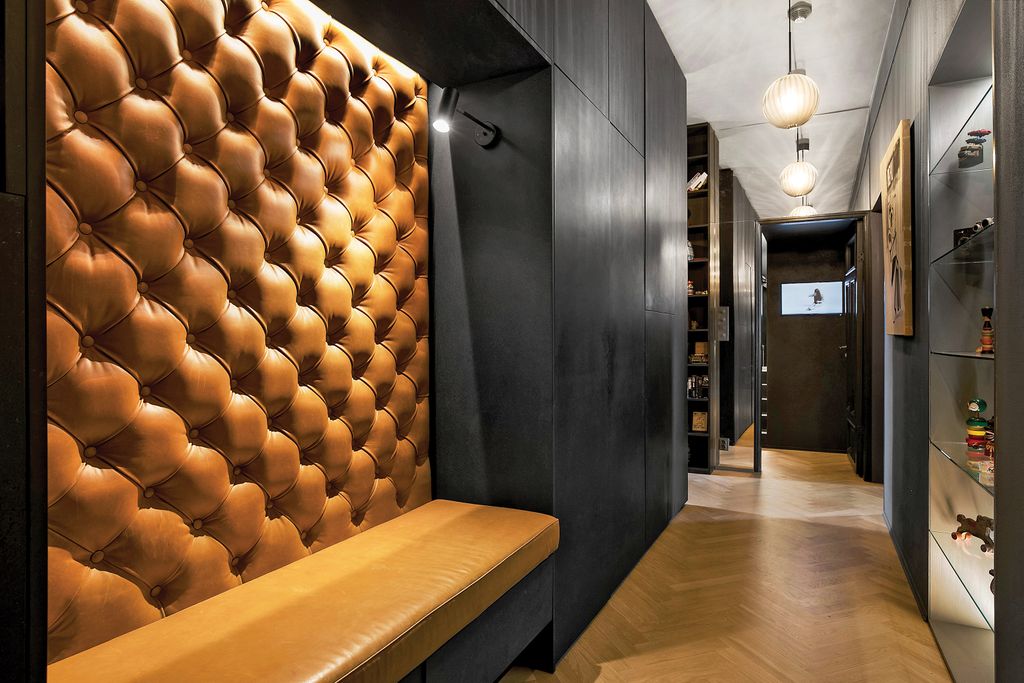 *A version of this article appears in the August 6, 2018, issue of New York Magazine. Subscribe Now!