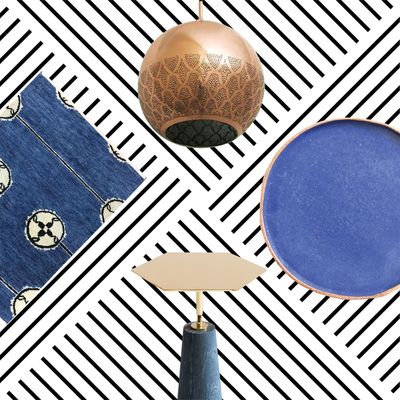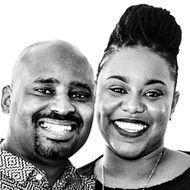 "Who sells the best table linens? What's your go-to hostess gift? Who's the best upholsterer, cleaner, florist? Where'd you get that?" We asked New Yorkers with discerning eyes to give their (forceful) opinions. Ahead, Jeanine Hays and Bryan Mason, co-founders, AphroChic — shares their favorite things.
Both of us grew up with moms who touted Macy's (151 W. 34th St.; 212-695-4400) for a mattress, and even now, it's still our favorite source. There's nothing like going to 34th Street, trying out a mattress, and then getting it delivered in a few days.
For glassware, we love anything gilded — our favorite set of wineglasses is from World Market (620 Sixth Ave.; 877-967-5362).
For bouquets that can be delivered, Kat Flower does a lovely job — she's another Brooklyn floral designer who has a way with arranging.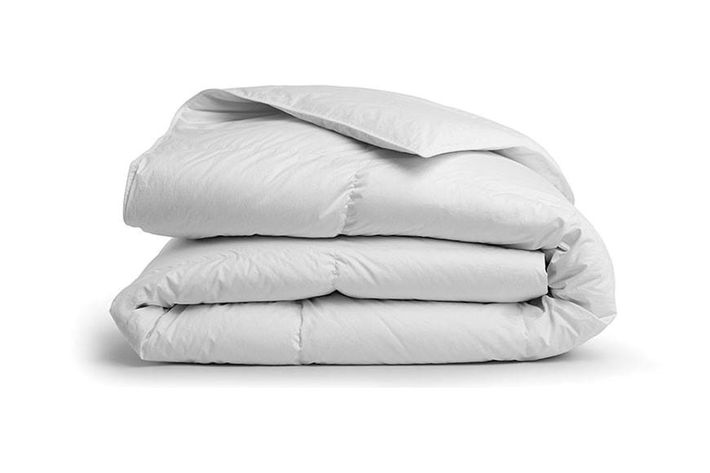 For bedding, Brooklinen is an absolute favorite. They have beautiful linen and cotton duvets, and the sheets are so comfy. We featured some of their pieces in a pop-up home for BKLYN Designs last year. Our favorite item is their all-season down comforter.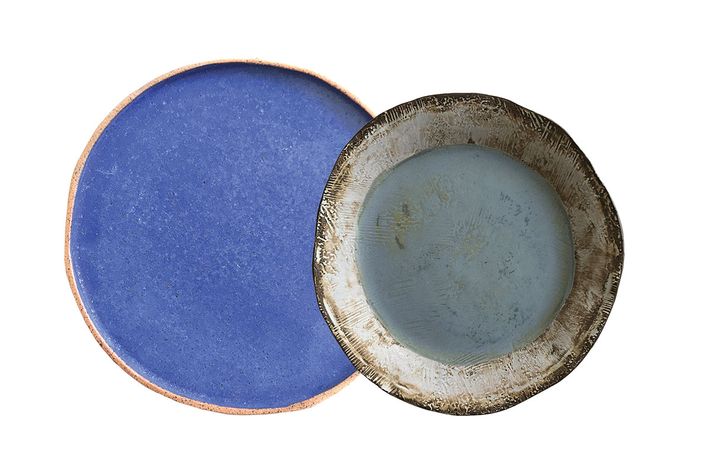 We are currently in love with Enkee Ceramics, in Portland, Oregon. The designer, Denise Mckenzie-Lee, creates stunning handmade dishware.
Our open shelving is from Rejuvenation (3 W. 20th St.; 212-488-3460). We love their hardware.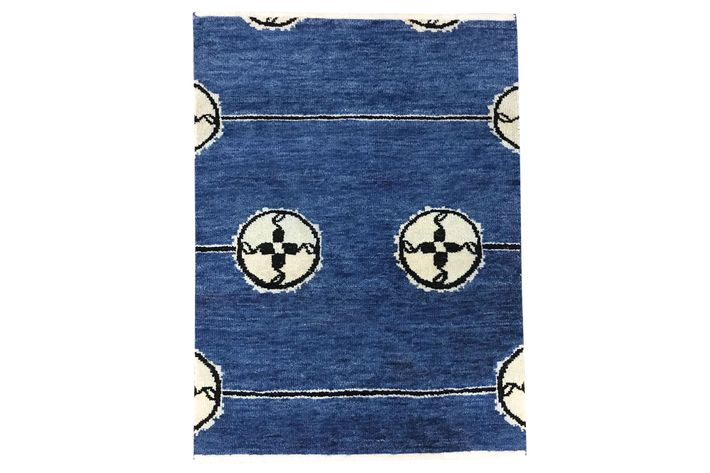 We curate our own line of vintage Moroccan carpets in the AphroChic shop on our website, and this fall we'll release a custom line in partnership with ELIKO. We're looking forward to that — carpet can be a unique way to bring cultural style home.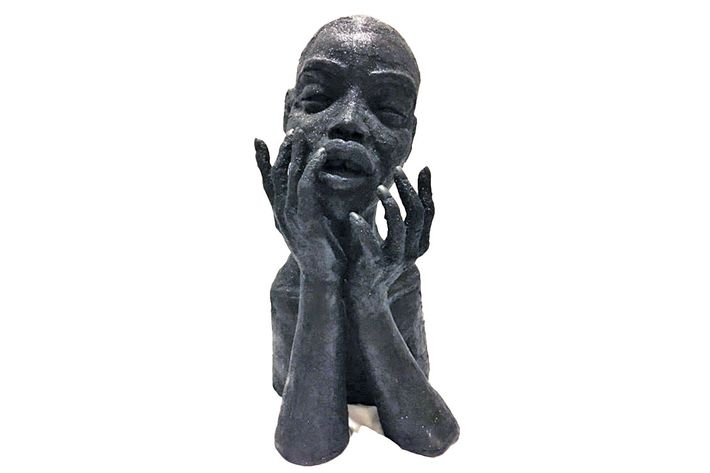 Artwork is one of our greatest indulgences. Right now one of our favorite pieces at home is a sculpture by Murjoni Merriweather. This art-school student is the next Elizabeth Catlett. And if price were no object, an original piece by Barkley L. Hendricks — that would be one to add to the collection. To think of another Philly creative who had such an imprint on the art world! We're definitely going to continue to save up.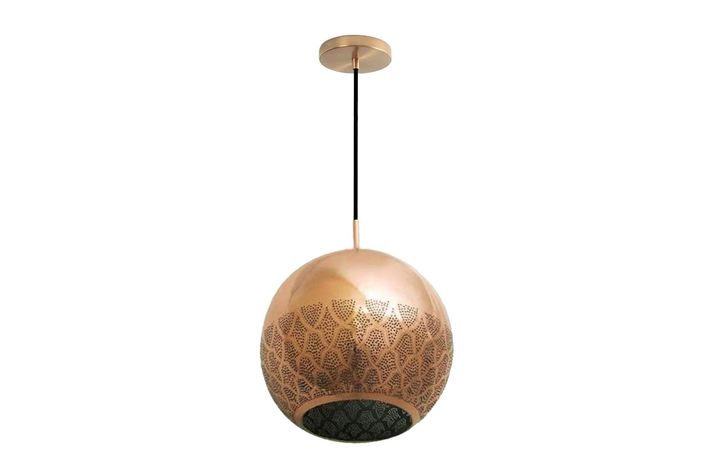 Our favorite new lighting designer is Dounia Home. Her statement pieces are handmade by artisans in Morocco.
We attended the Cersaie tile show in Italy last year, and came back with a new love and respect. Our favorite sources are Sicis (150 Bruckner Blvd., the Bronx; 212-965-4100), which has a showroom right here in the Bronx.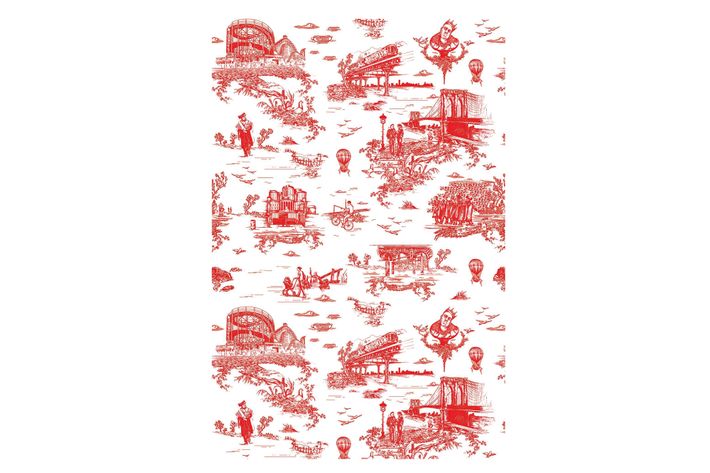 Flavor Paper (216 Pacific St., Brooklyn; 718-422-0230) — they are wizards when it comes to wallpaper. Their innovation with substrates and techniques is mind-blowing. Their "Brooklyn Toile" wallpaper is absolutely iconic in Brooklyn now.
Draperies add such drama to a space. When they pool at the bottom — that flowing nature is so beautiful. In our home, aubergine drapes from The Shade Store (Six locations; 800-754-1455) make the room.
Our friend Gbenga Akinnagbe, who owns Enitan Vintage, sells beautifully upholstered pieces, and you can work with him to commission a piece or get an older piece of furniture updated with African wax-print fabrics.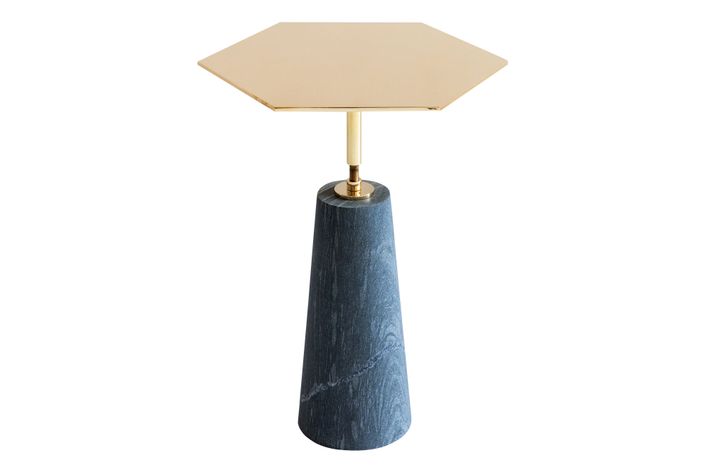 We love Egg Collective (347-889-7594), a local brand of female furniture designers. The furnishings are beautiful and innovative, and we love its unique story.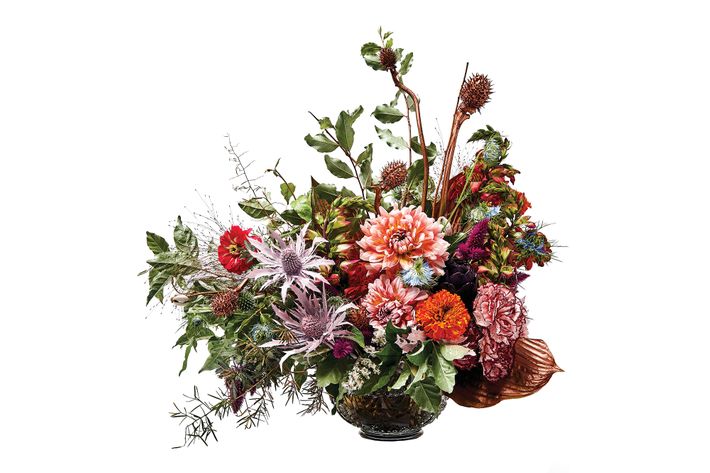 We had a party at the Bowery Hotel last year, and LaParis Phillips, the owner of Brooklyn Blooms (433 Nostrand Ave., Bedford-Stuyvesant; 347-378-2114), created some absolutely gorgeous arrangements. She put a cowrie shell in every one, which brought home a nice cultural touch.
*This article appears in the Fall/Winter 2018 issue of New York Design Hunting.