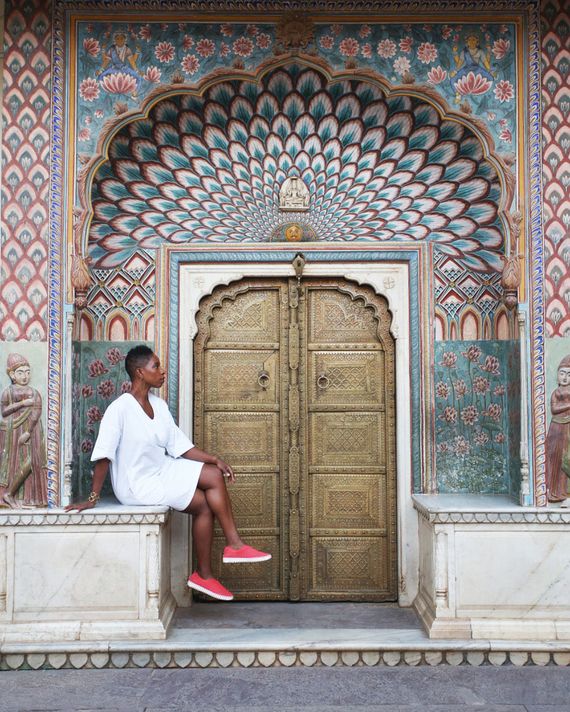 Malene Barnett in Jaipur, India.
Photo: Courtesy of Malene Barnett
It all started with a powerful post on Instagram. Malene Barnett called out a lack of diversity during a day of panel discussions at one of the design industry's esteemed centers. Her comments weren't just about the panel, but about the pattern of exclusivity that still permeates the design world. Barnett took action by founding the Black Artists + Designers Guild in November 2018. She describes it as "a curated collective of black artists and designers throughout the African diaspora." To date, the Guild has enlisted 80 designers and artists, many of whom gathered for the first time on February 12 at the Décor NYC showroom to celebrate the Guild's launch with an exhibit of their work. Here's a primer on seven artist and designers you should know.